On Tuesday, October 8, members of the Storm King Music Ensemble and Choir volunteered their time, talent, and enthusiasm for the senior citizens residing at the New Windsor Country Inn assisted living home, bringing smiles to the faces of all. The students performed a number of jazz hits including "Lady Bird" and "Blues Overture" to the delight of the residents, who were clapping and toe-tapping in less than 10 minutes.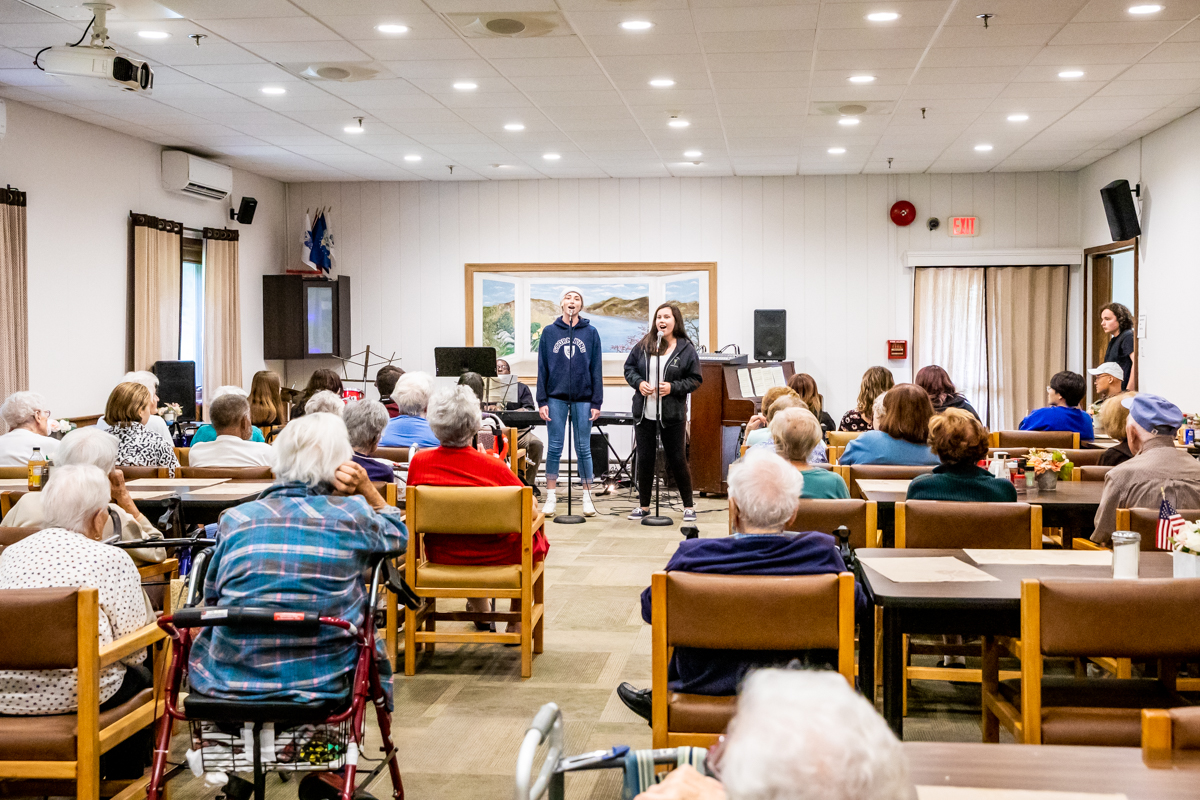 The young musicians and vocalists were accompanied by their instructor and Music Director Alva Nelson, a well-known musical talent himself, who has a passion for inspiring the inner artist in his students. Mr. Nelson had this to say about his charges: "I am extremely proud of our students here at Storm King, and we are happy to have this opportunity to share our time and musical gifts with the residents at the New Windsor Country Inn. It is always gratifying to experience the joy given and received observing these young people sing and play for those who have taught us so much with their wisdom and guidance."
SKS Choir members who performed included Morgan Papera '20, Zoe Buddie '22, Anora Mahin '22, Lige "Fairy" Zhang '20, Emily Elizabeth Kent '21, and Shuaijiao "Susan" Pan '20. Morgan and Zoe's rendition of "I Still Believe" was especially well received by the audience.
Instrumentals were performed by Yujing "Sally" Zhang '20 and Kylie Marshal '21 on the flute, Pierce Pramuka '20 the alto saxophone, Dominique Gooden '21 on the piano, Seina Kusunoki '20 on drums, Jae Kim '20 on drums and guitar, and Alex Neighbors '22 on the piano and saxophone. Alex also performed a solo, "Ain't No Sunshine," which brought down the house. The performance concluded with "All of Me" followed by overwhelming requests for an encore.
Kudos to these young performers and their instructor!