2019 SUMMARY
2019 HVAL CHAMPIONS
SEASON RECORD
7 First Place Finishes
Located in the beautiful mountains of the lower Hudson Valley the Storm King School offers the perfect backdrop for our cross country program. Our team trains daily in and around the quaint Village of Cornwall-on-Hudson and the stunning Black Rock Forest. Our coaches like to "mix it up" giving the runners the opportunity to train in many different types of terrain.
The Storm King School Cross country team competes in the Hudson Valley Athletic League and The New England Prep School Athletic Council. Storm King runners finished on top of the HVAL conference and claimed the 2019, 2018, 2017, 2016 and 2015 championship trophies. The team also ranks among the top class D running programs in New England.
| | | |
| --- | --- | --- |
| DATE | OPPONENT | RESULT |
| 14-Sep | @ Faith Christian | No Score Recorded |
| 18-Sep | @ Oakwood Friends | 1st Place |
| 2-Oct | @ Darrow School | 1st Place |
| 9-Oct | @ NYMA | 1st Place |
| 12-Oct | Marvelwood School | 1st Place |
| 16-Oct | @ Poughkeepsie Day | 1st Place |
| 19-Oct | @ Marvelwood School | 1st Place |
| 30-Oct | HVAL Championships | 1st Place |
Kent, CT- The Boy's Cross Country Team dominated the field defeating Poughkeepsie Day School, Marvelwood, Woodhall, Darrow, Oakwood Friends, Faith Christian, and NYMA in Hudson Valley Athletic League Cross Country Championship on Wednesday, October 30th, 2019.
Led by Freshman sensation "Fast Eddie" Iannuzzi-Sucich (3rd Overall), Storm King placed five runners in the top 11 spots and 7 in the top 15 to win its 5th Consecutive HVAL Championship. Unbeaten, Storm King, was even more dominant in the championship than during previous races this season, defeating host school Marvelwood by 43 points and rival New York Miltary Academy by 48 points.
The top three runners battled throughout the race, taking turns in the front through the rolling hills of Marvelwood's scenic grassy course.
Marvelwood's Tommy Howell (20:03) outsprinted NYMA runner Matthew Montes (20:04) for 1st place. However, they were only able to shake Storm King's Iannuzzi-Suchich at the end of the race. Iannuzzi-Suchich ran 35 seconds faster than his previous time on the same course. Myles Debrecourt '20 (5th Overall) was the next Storm King runner to finish. Yuan Li '21 (9th), Vinnie Iannuzzi-Sucich '24 (10th), and Warren Stone'23 (11th) demonstrated the trademark pack running of the Cougars, soon followed by senior captains Guy-Paul Delisfort (13th) and Jae Hyun Kim (15th).
Veteran runner Jesse Li '20 was in fifth place throughout the race but suffered a calf-strain. Parents, coaches, and athletes stood in the gallery, cheering him as he heroically limped to the finish. The field had 62 athletes. Course conditions were slick due to the light rainfall.
Meet Your Cougars
Marek
2019-09-12T08:29:58-04:00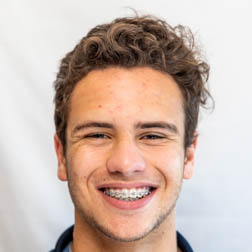 Senior

Key Biscayne, FL – USA
Marek
2019-11-21T10:02:45-05:00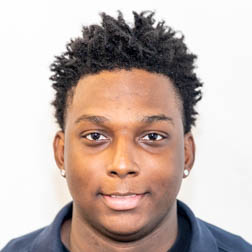 Senior

Maybrook, NY – USA
Marek
2019-11-22T09:44:51-05:00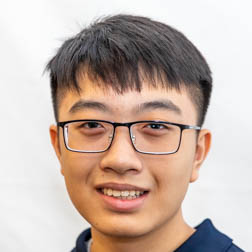 Junior

Hai Duong – Vietnam
Marek
2019-11-21T09:56:49-05:00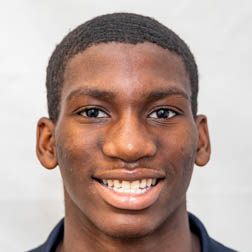 Junior

Newburgh, NY – USA
Marek
2019-11-22T10:07:01-05:00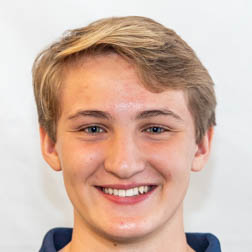 Freshman

New Windsor, NY – USA