Currently accepting applications

for the 2019-2020 school year.
How to Apply
Welcome to the admissions process at The Storm King School. Applying to a new school can be overwhelming. The admissions team at Storm King is here to help make the application process as easy as possible. To begin, start with Step 1 and if you have any questions or concerns please reach out to our Admissions Team.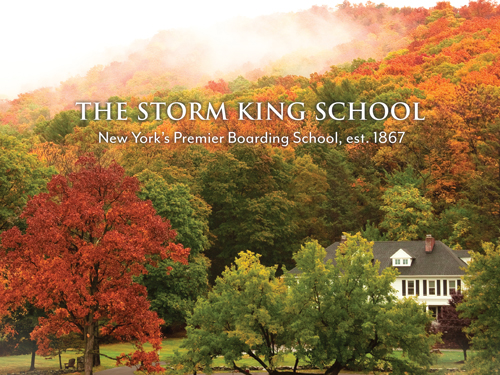 Take a peek at The Storm King School, and see just how you'll fit in.
Ask anyone—from your guidance counselor to any current prep-school student—and they will tell you that the best way to see if a school is the right fit for you is to visit. We offer daily visits, open houses and exploration days.
When you visit Storm King, you get to enjoy our beautiful Mountain-top environment, taste our great dining hall food, explore our academic facilities, and most importantly, meet our current students and teachers. Come see for yourself what The Storm King School has to offer!
We welcome you to schedule a personalized visit, or join us for one of our Admission Events. For more information about our Events, or to schedule a personalized visit, please contact a member of our Admissions Team.