ACADEMIC PHILOSOPHY
At Storm King, the ultimate goal for both our teachers and students is the achievement of deeper learning. To promote this, our faculty relies on innovative methods and approaches that will actively engage you with the subject at hand as you master the necessary content in various disciplines. Administrators and teachers build curriculum by focusing on fundamentals and encouraging the application of newly-acquired knowledge and skills through experiential, project-based learning experiences and real-world problem solving. Course content, lesson plans, and assessments are constructed holistically with this goal in mind. 
YOUR PATH TO SUCCESS
As a Storm King Student, you will learn deeply because our teachers will actively engage you –in the subject matter, while learning new skills, and more broadly, in the ownership of your education and the creation of your own personal trajectory. Learning experiences crafted by faculty both inside and outside the classroom will spark your imagination, encourage you to use your creativity and take risks, cause you to think critically, and prompt you to collaborate with your peers–21st century skills you will rely on throughout your life. 
MEET SOME OF OUR DREAMERS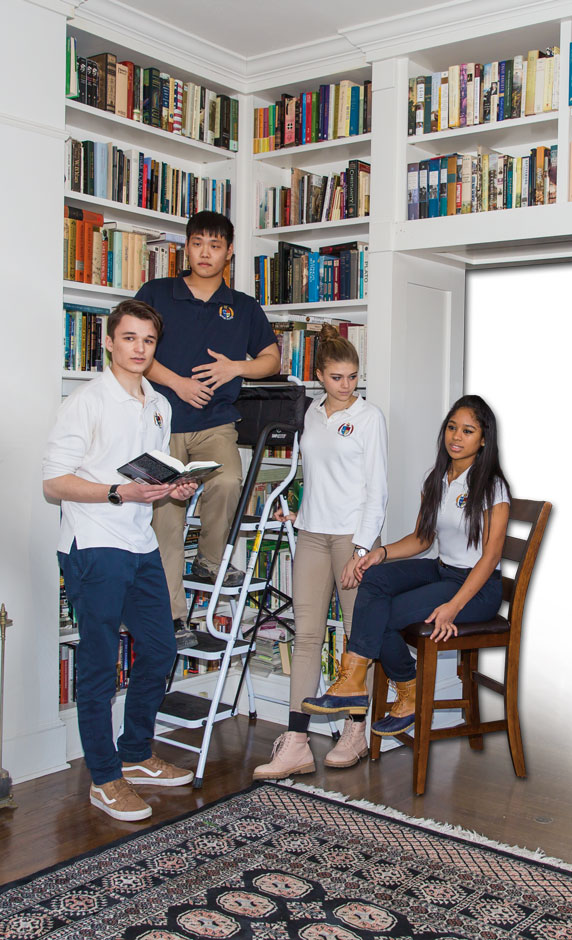 Home: Cornwall-on-Hudson, NY
Interests: Government, languages, guitar, and saxophone
Dreams: To work in global politics and to see the world
My Schedule: AP Spanish, AP Biology, Calculus, Honors British Literature, Chinese 3, International Relations, Music, Model UN Club, Bowling, and Baseball
International Relations: "During my first year as an 8th grader at SKS, I took 3 different foreign language classes and met students from all over the world. This inspired my love for different cultures and fueled my passion for global politics."
Home: Seoul, South Korea
Interests: Computer Programming 
Dreams: Start my own IT company in Silicon Valley
My Schedule: AP Statistics, AP Computer Science, US History, AP Calculus, US Literature, Computer Programming Club, Robotics Club, Soccer, and Lacrosse 
AP Computer Science: "At SKS, I am able to take AP Computer Programming as a sophomore."
Home: Alicante, Spain
Interests: Business and Tennis
Dreams: To play NCAA D1 Tennis
My Schedule: Physics, Precalculus, Dance, Economics, World Literature, AP Psychology, Digital Photography, Tennis, Soccer, and Basketball
Varsity Girls Tennis: "I've been playing tennis ever since I could walk. Here at SKS, I play year-round, and that will help me achieve my goal of playing NCAA tennis."
Home: New York, NY
Interests: Acting and Dance
Dreams: To pursue acting in Hollywood
My Schedule: Honors Precalculus, Advanced Dance, Spanish 5, Environmental Science, Economics, Video Production, Performing Arts, Soccer, and Lacrosse
Performing Arts: "I love to perform. I dance and act as much as I can. I would love to pursue theater in c