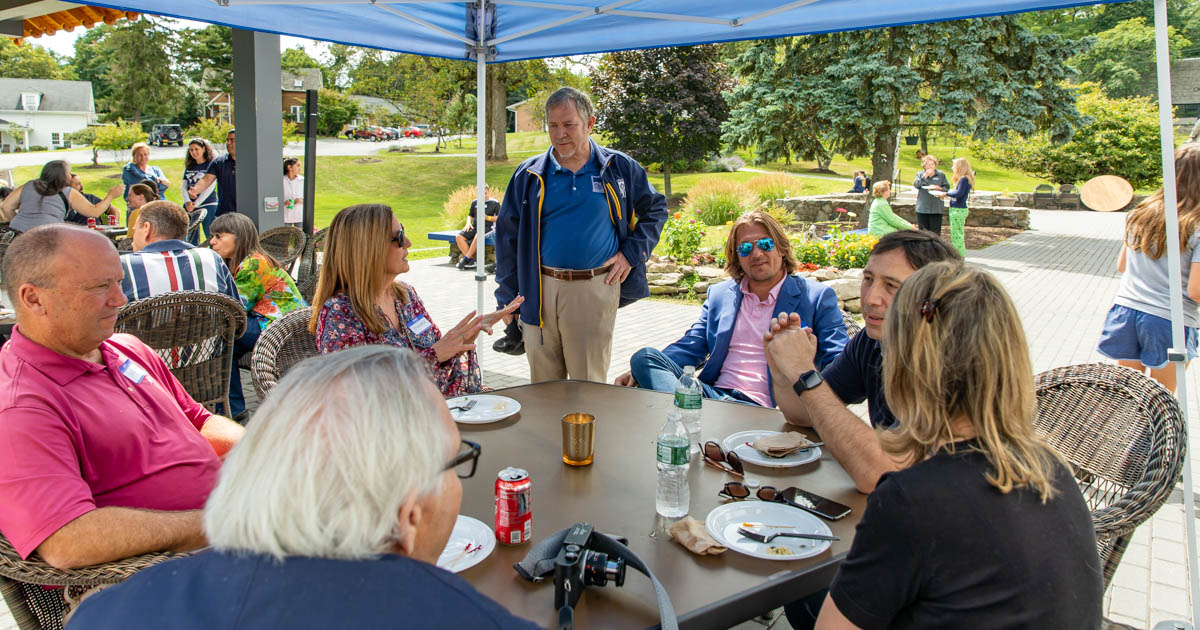 The relationship between faculty, students and parents is a cornerstone of the Storm King School experience. The school takes seriously its principle of in loco parentis ("in the place of a parent") and embodies it in many ways. Communication with parents is frequent e-mails and phone calls, and faculty and staff ensure there is always a way they can be reached.
About 60 percent of our students live on campus. The residential experience at Storm King is designed to educate the whole student and build a healthy community through evening and weekend activities, service-learning opportunities, outdoor adventures, and cultural excursions. Dorm life is kept vibrant by our Student Activities Committee that frequently organizes pizza study breaks, dances, concerts, and much more.
More than 140 of our students live on campus. The smallest dorm has 10 students, and our largest has 40. We have 4 dormitories for boys and 2 for girls. The majority of our dorm rooms are arranged for double occupancy, although we do have a few singles and triples available. Some dorms, like Spy Rock and Cottage, are charming chalets and others are handsome brick buildings; all of them house faculty dorm parents and student RAs, cozy common room areas with fireplaces, TVs, and friends.
We will host Parents' Weekend on October 14th, 2022. Our Dean of Students sends regular email messages to all parents, and the school's website provides parents with a comprehensive view of all that is happening on campus.
It is vital that parents familiarize themselves with the My SKS Portal it is a critical resource for students and their families. Parents are also encouraged to follow daily happenings on the School's social media outlets, including Facebook, Instagram, and Twitter.