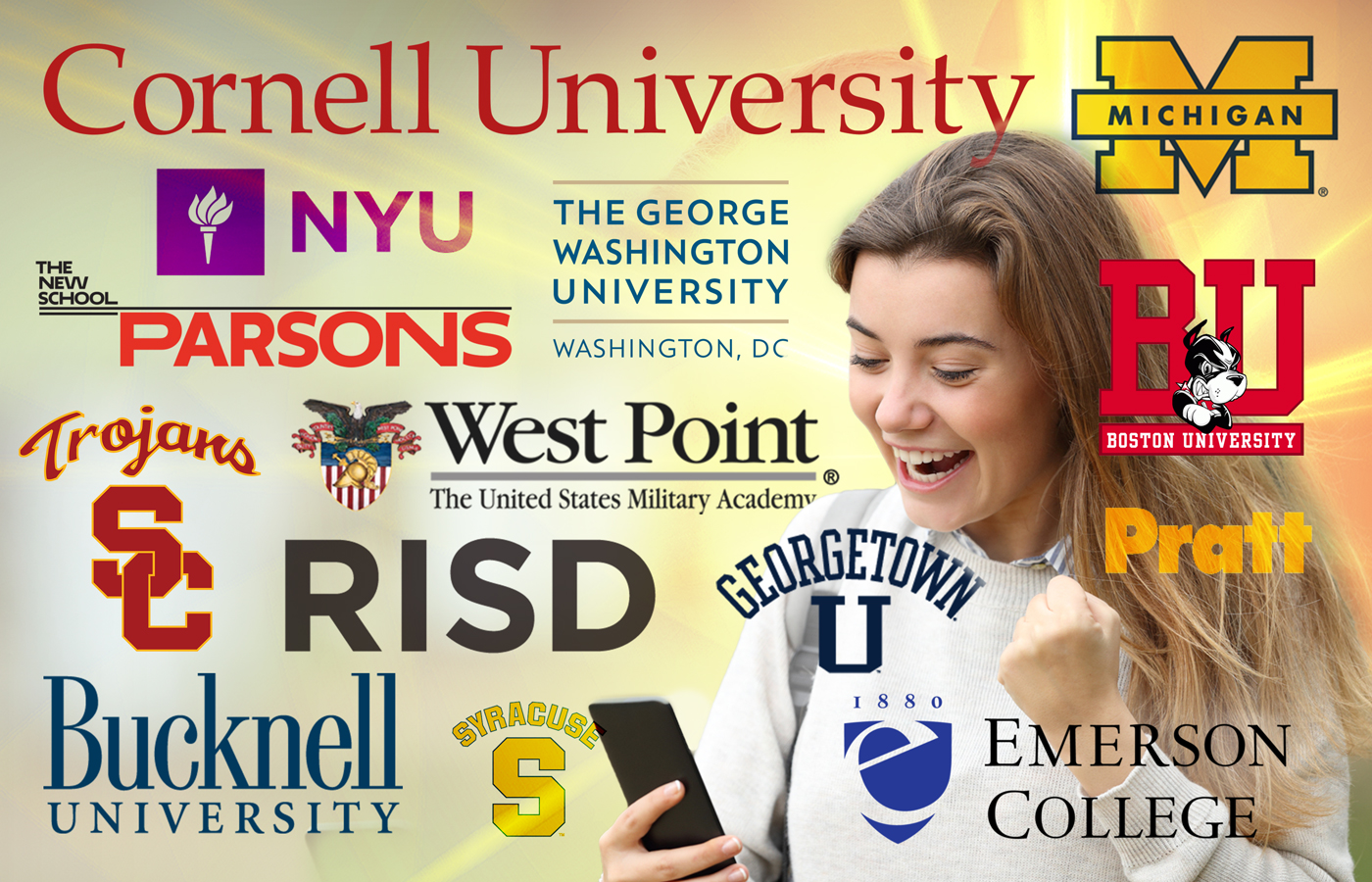 The mission of the college counseling program at The Storm King School is to educate and advise students, parents and guardians on the American college experience. Our objective is to guide each student in selecting the most appropriate colleges or universities that match their talents and potential and to assist them during the application process.
Our school takes great pride in the high level of personalized attention it provides each student as we help them plan for life after secondary school. All of our students have individual needs. Therefore, our approach is to allow the college application process to reveal the best choices for them as they continue on their educational journey. We listen.
College guidance begins in the freshman and sophomore years with preparation for the PSAT exam and continues until spring of senior year. We encourage parents to be active participants in the process throughout this extended period. During winter and spring break of the junior year, we advise parents and students to begin planning and attending college open houses and visiting college campuses.
Throughout the summer before senior year, we strongly recommend that students personally visit colleges and universities, requesting formal interviews as available.
Along with taking the ACT/SAT (and TOEFL for our international students), the fall of senior year is the time for thoughtful discussion between students and their advisors regarding the college application process. Parents often join their son or daughter for conversations with the college counselor.
The Storm King School regularly hosts college admissions representatives on our campus, schedules visits to local college campuses, and attends a variety of college fairs during the fall.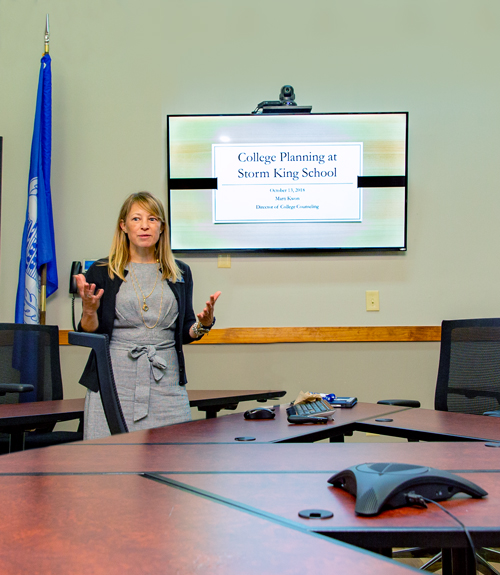 College Planning at The Storm King School
Partial List of Recent College Acceptances