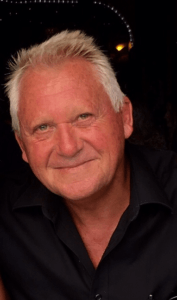 Obituary of Balazs Szabo
After a courageous battle with cancer, it is with extreme sadness that we announce the passing of Hungarian artist, Balazs Szabo, on January 5, 2022.
Born on February 10, 1943, in Budapest, Hungary, Balazs lived a life that was as colorful as his artist palette drenched with vivid and intense colors. The stories he shared about escaping Hungary during the Hungarian Revolution in 1956 caused loud gasps of disbelief among his listeners. Learning about his travels in a way that only he, as an artist who noticed every minute detail of his surroundings, could bring life to, made for long evenings of colorful conversation. We lovingly referred to him as "the encyclopedia of useless knowledge" because there was never a subject that came up in which he didn't enlighten his guests with some "tid bit" of crazy, useless information.
Balazs was a revolutionary artist, no label fit him perfectly, as his influences were drawn from diverse movements. He always said, "I don't have a particular style." His brushstrokes met his canvas like magic with no intention other than to put his own understanding of the subject matter to life. Balazs painted with passion...he lived his life with passion and he will be missed. His life did not end with his last breath as his story and the art he blessed this world with will live on forever.
Balazs is preceded in death by his father, Sandor Szabo, his mother, Jadda Jalsovszky, his stepmother, Barczy Kato, and his son, Sandor Szabo. He is survived by his son, Dominik Szabo, his brother and sister-in-law, Barna and Colleen Szabo and nephews Tait and Ashton Szabo.
A service will be held on 
Saturday January 15th at 10 AM at the Walker's Funeral home in Hillsborough NC and will also be lived-streamed at 
Szabo Livestream Service - YouTube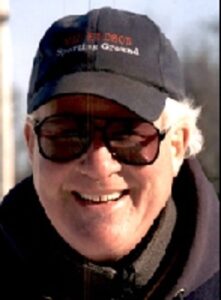 Peter Carleton Wicker
Goshen,, New York
Peter Carleton Wicker,72, of Goshen, New York, passed away on November 6, 2021 at his home. Peter was born in 1949 in Poughkeepsie, New York, he was the son of the late Carleton F. and Catherine E. Wicker.
Peter was a graduate of the New York Military Academy, Cornwall-on the-Hudson, NY, Class of 1967 and Norwich University, Class of 1971 Northfield, Vermont. Peter earned a Bachelor of Arts in Education. While at Norwich University Peter played four years of Varsity Lacrosse. He was an All-American, Second Team. He competed three years in Varsity Hockey resulting in being drafted by the New York Islanders NHL. He played ten years of Minor League Hockey-NEHL, and for eight years was captain.
Peter was a NY State certified teacher for grades 7-12 in English and History. He completed 27 years of service at the New York Military Academy as a teacher, Coach, Athletic Director, Director of Admissions, and Deputy Superintendent. His dedication to the Academy earned him the Meritorious Service Award. In 1997 Peter became the Associate Head of School and Director of Admissions at The Storm King School, Cornwall-on-the Hudson, NY.
Peter was a member of The National Rifle Association, Ducks Unlimited, Norwich University Partridge Society.
After a career in education spanning 32 years, Peter was employed by Mid-Hudson Sporting Clays as the General Operations Manager. In 2016 Peter became an independent Sporting Clays Instructor.
Peter was a loyal friend, fun loving and caring. He was always ready to lend a helping hand. He will be missed by all who knew him.
Peter's survivors include Maureen, the love of his life of 33 years, his sons Kenneth of Goshen, NY, Peter of New Windsor, NY, Christopher of Viera, FL, and Maureen's children, Thomas of Gambrills, MD, and Rosemary of Naples, FL, seven grandchildren, three great-grandchildren and several nieces and nephews.
Cremation occurred on November 9, 2021, at Oxford Hills Crematory, Inc. Chester, NY.
A Funeral Mass will be held on Thursday, November 18, 2021, at 11:00 am, at St James Episcopal Church, 1 St. James Place, Goshen, NY. The Reverend M. Carl Lunden will officiate. Masks are required for attendance during the Funeral Mass.
Memorial Contributions shall be made to Hospice of Orange and Sullivan Counties, Inc. 800 Stony Brook Court, Newburg, NY 12550, and to St. Jude's Children's Research Hospital, St. Jude Place, Memphis, TN.
Funeral arrangements and cremation care have been entrusted to Thomas & Brendan Flynn and the staff of Flynn Funeral & Cremation Memorial Centers, Inc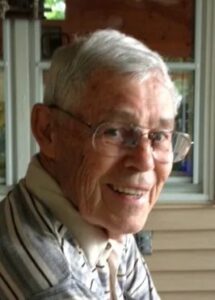 Mr. Smith attended SKS for a post-graduate year and, while here, he played soccer, football, basketball and baseball.  He was also a member of the Cum Laude Society and upon graduation was the recipient of the honor of The Headmaster's Cup.  Some sixty years after graduation he wrote "I still think about my days at Storm King……"
Eric H. Smith, 92, husband of Jean Wade Smith of 46 Argilla Road in Ipswich, died on Saturday November 20, 2021, surrounded by his loving family.
Eric passed away at the Ledgewood Rehabilitation Center in Beverly following a lengthy battle with Alzheimer's disease.  Prior to Ledgewood, he had lived at the Residence Riverbend in Ipswich for four years.
Eric was born in Newburgh, N.Y., on May 21, 1929, the son of the late Ernest and Nellie (Nunn) Smith.  He was raised in Cornwall, N.Y., where he was a 1946 graduate of Cornwall High school and a 1947 graduate of the Storm King School.  He graduated from Union College in 1951 with a B.A. in economics. He was a member of Phi Sigma Kappa.
While at Union, Eric was very involved in sports and was instrumental in making soccer a varsity sport there. He helped form their soccer team and served as its captain in its second year. He went on to play semi-professional soccer in both Schenectady and San Jose.
Eric and Jean were married in 1951 and lived in Schenectady, N.Y., San Jose, Calif., and Westport, Conn., before retiring to Hilton Head Island, S.C. He worked his entire career in public relations for General Electric, retiring in 1988.
Eric was a gifted athlete and enjoyed various sports throughout his lifetime. He umpired Little League baseball and coached youth soccer.  Eric took up tennis in his 50s and played several times a week while he was a member of the Sea Pines Country Club.  In retirement, he participated in the South Carolina Senior Olympics and won several medals in swimming, tennis, and softball.  He enjoyed playing bridge and loved music, especially Frank Sinatra. He summered for over 40 years in his lakefront home in upstate New York. As his Alzheimer's Disease progressed, music became the way to engage him. He enjoyed attending concerts at Riverbend, often sitting in the front row and joining along in singing all the songs.
In addition to his loving wife 0f 70 years, Jean, he is survived by his son, Bruce Smith, of Bethel, Conn., and his daughters, Nancy Nevius of Springfield, Ohio, and Jodi Smith of Ipswich.  He had three grandchildren: Erin Nemec of Chicago, Scott Nevius of Cincinnati, and Stephen Nevius of Mason, Ohio; three great-grandsons; one great-granddaughter; and his brother, Lawrence, of Bloomfield, Conn. Eric was the brother of the late Winifred Mazzarelli.
Private funeral arrangements are under the direction of the Whittier-Porter Funeral Home of Ipswich. To send a condolence, please visit www.whittier-porter.com.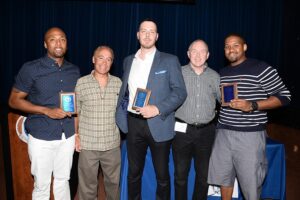 Kevin O'Brien at the SKS Reunion 2015 when captains Chris Fagan '00 and Jemar Bryant '00 and the 2000 Basketball Team, were inducted into the SKS Sports Hall of Fame.
Kevin O'Brien of Highland Falls, NY  was born in Spring Valley, NY on March 27, 1963.  He passed away on September 11, 2021 after a long and valiant battle with Huntington's Disease, never giving in or even acknowledging it.  No matter how great the challenge he continued to be positive.  Until the very end, whenever he was asked  how he was doing , his response was, "I'm doing great".
Kevin truly loved sports and coaching.  In Highland Falls he coached youth teams in basketball, softball, baseball and soccer.  He also coached basketball at Storm King Prep from 1999-2007. He was a huge fan of Army athletics, the Mets, Knicks, Rangers, Giants and St. John's.  Most of all Kevin loved Pearl River and his Pirates.  He would regularly be seen on the fields and in the gym rooting for his Pirates and meeting friends.  He was a long time and popular sports official, umpiring softball and refereeing basketball.  He was an outstanding athlete and enjoyed playing well into adulthood.  He loved sports, music, hiking, biking but most of all his children Angela and Joseph on whom the sun rose and set.
Although Kevin lived in Highland Falls, he truly never left Pearl River.  He loved the town and never missed a weekend or and event, meeting his many friends, having a beer and listening to music at the Gentle Giant.
Kevin is predeceased by his mother, Norma Rossano.  In addition to his children, he is survived by his father Tom, stepmother Sandy, brother Tom (Brenda), sisters Jean Talman and Christine O'Brien, Uncle Bill and Aunt Judy, Aunt Maria, his former wife and loving friend Ganeene, nieces, nephews, cousins and numerous friends.
The family takes solace from the wonderful support and kindness Kevin received from so many during his long battle.  In particular, they are grateful to Bill Madden who is the epitome of a true friend and Kevin Houston and Mike Bade for their thoughtfulness and countess acts of support of Kevin and family.  The family is also grateful to the staff at the Huntington's Unit at The Terence Cardinal Cooke Health Care Center, Mt. Sinai Hospital and The Joe Raso Hospice Residence.
The family asks that in lieu of flowers, donations be made to one of the following charities, Huntington's Disease Society, 505 Eighth Ave, Suite 902,NY, NY 10018; Team KJ. (Fight HD) PO Box 1222, Pearl River, NY 10965,   or The Dan Sullivan Foundation, 12 Lombardi Road, Pearl River, NY 10965.
Travis Lee Smyczynski '08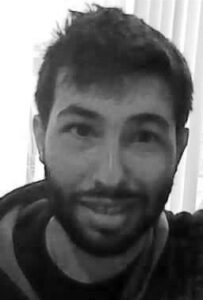 Travis Lee Smyczynski, Class of 2008, passed away on July 31, 2021.
"This handsome young man was our Nephew, Son, Brother, Grandson, Uncle & Cousin . On May 29th, Travis had a debilitating stroke that he never recovered from. On Saturday July 31st, he went to his Eternal home. Rest in Peace, Travis"
"Travis was the person who would listen to you with a full heart. He had an ever present smile and kindness that was given to anyone in need. A performer, he would sing, tell jokes, hug you tightly, or do whatever necessary to get you to smile or chuckle a little. Travis could also comfort you by showing you the perfect Buffy episode. He'd be the first to offer a hand and clean up the space he'd share with you. When he was in the room, he was pure sunshine with sass. He loved so hard and so purely. It's a spectacular thing to know that he was beloved around the world. He would be happy and humbled to know that he made an impact on every soul he encountered. A son of the world. A friend to all. A performer. A sunbeam in human form. He will be a light that lit the world."
Service: Saturday, August 14, 2021
Meet & Greet: 6:00pm
Memorial Service: 7:00pm
Sugar Land Mortuary
1818 Eldridge Road
Sugar Land, Texas
Join us via Live Streaming
6:00pm to 8:00pm
https://view.oneroomstreaming.com/authorise.php?k=1628124771128996
Edward Butler Blanc, Jr. '61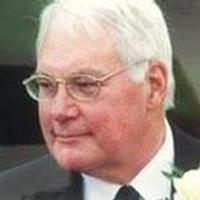 Edward Butler Blanc, Jr., 72, of Stevens Street in Charlestown, NH, died unexpectedly on Monday, September 22, 2014 at a family cottage in Biddeford, Maine.
At the Storm King School, Ed was the moving force in starting the six or eight man football team in the late 1950's-early 1960's, with coaches Huntington and Babcock.
Ed was born in Knoxville, TN, on March 15, 1942, the son of Edward Butler and Marjory Judith (Atkinson) Blanc.
Ed was a Veteran of the United States Marine Corps, having served from 1962-1967. He was assigned to Charlie Company, 1st Battalion, 5th Marines as an M-60 machine gunner. In November, 1963, he deployed to Camp Schwab, Okinawa, and joined the 1st Marine Expeditionary Force G-2-3.  As part of the 3rd Marines, 3rd Marine Division he deployed to Japan, Taiwan, the Philippines and Okinawa for training. He fought in the Tonkin Gulf Crisis in August of 1964 and later fought in Danang, Vietnam, on August 5th, 1965, attached to the 1st Marine Expeditionary Force. His second tour of active duty ended in 1966.
He retired after 40 years from Lovejoy Tool Company in Springfield, VT.
Ed was a 42-year active member of the Charlestown Fire Department, having served as a firefighter, Lieutenant, Captain and Fire Chief. He also served as the Fire Warden for the past 14 years.
In the 1970s-80s he was a member of the Charlestown Ambulance and had served as their director for many years. In the mid 80s, Ed served as a police officer for a few years. Ed dedicated his life to helping others and making his country and community a better place.
He was a loving husband, father and grandfather with a big heart and enjoyed nothing more than spending time with his family.
The family includes his wife, Alice Helen (Phillips) Blanc whom he married on March 2, 1968; two sons, Timothy Blanc and his wife, Anna of Walpole and Mathew Blanc and his wife Deborah of Charlestown; three grandchildren, Samantha Blanc, Jaxson Blanc and Pia Blanc. Alice Blanc retired in 2008 after teaching for many years in the Springfield, VT, school system.
George Leighton Tholken, Jr. '57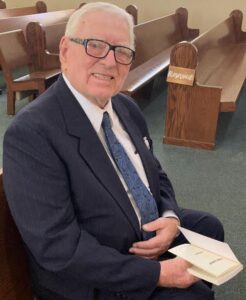 George Leighton Tholken, Jr. 17 July 1939 - 5 July 2021 Sarasota, FL George L Tholken, Jr. passed peacefully from this life on earth to his eternal home in heaven on July 5, 2021 in Dunlap, TN at the home of his son, Gregory.
George was born in Cornwall-on Hudson, NY on July 17, 1939 to George L. Tholken, Sr. and Sarah "Sally" Elizabeth Lamont Tholken. He grew up in Cornwall-on-Hudson, NY where he was a day student at The Storm King School, class of 1957, and played soccer, hockey and baseball.
Following graduation, George received his bachelor's degree from SUNY Oswego where he met the love of his life, Martha Sue Letts. George enlisted in the United States Coast Guard in 1963, and went on to complete Officer Candidate School (OCS). George received the National Defense Service Medal, and was honorably discharged as a Lieutenant Commander in 1967. He married M. Sue Letts on December 28, 1963, and they were married for 56 years. He owned Hillside Service Center in Danbury, CT for fifteen years. They moved to Sarasota, Florida where he worked as an Air Conditioner technician for 20 years before his retirement in 2002.  George and Sue traveled the country, visiting National Parks and other points of interest along the way, with their grandchildren during the summer months for about 20 years following their retirement.
Survivors include his son, Gregory (Rebecca) Tholken of Dunlap, TN; and daughter, Pamela Tholken of Sarasota, FL; his four grandchildren: William (Meghan) Tholken, Noelle (Brett) Steele, Garrett (Savana) Tholken, and Jenifer Tholken; his four great-grandchildren: Jaylin and Eli Steele; Edward and Ellery Tholken. George was predeceased by his parents, and his wife Martha Sue Letts Tholken. A memorial service will be held at a later date. Arrangements were made by Chattanooga Funeral Home, Crematory and Florist in Chattanooga, TN. In lieu of flowers, donations can be made to the church they dearly loved, First Congregational church of Otis, 46 N. Main Road, P.O. Box 392, Otis, MA 01253; or the Gideon's International, Sequatchie Valley Camp, P.O. Box 1405, Dunlap, TN 37327-1405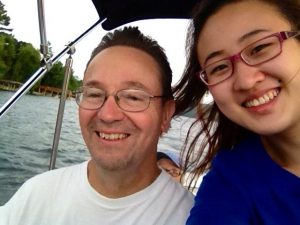 SCOTT E. HUNT
January 30, 1946 – May 27, 2021
Cornwall-On-Hudson, NY
Scott Hunt taught at SKS from 2014 until 2021, serving as Chairman of the Math Department.
Born in Susanville, California in 1946, Scott Edwin Hunt was the younger of two children of Roy and Myra Hunt; sister Claudia. Scott spent his childhood in the Sierra Nevada mountains near his grandparents' cattle ranch. Surrounded by majestic mountains and panoramic vistas, Scott fell in love with Mother Nature and all of her grandeur. His years on the ranch would be forever ingrained in his soul and he would often tell ranch tales and speak of its beauty.
Scott's parents instilled in him a strong work ethic for academics, work, and sports.
He inherited his father's love of baseball, which he played throughout college, and his mother's love of family, which instilled in him the credo that he passed on throughout his days: "love of family is the essence of life."
Scott's family ended up in Arcata, California, where he would spend his teenage years and graduate from Arcata High School. He spent a year at the South Dakota School of Mines, transferred to Humboldt State, and the following year enrolled in the University of California Davis where he enlisted in ROTC and continued to play baseball. After graduating with a degree in Mechanical Engineering, Scott reported to Fort Lewis ready to serve his country, only to be honorably discharged due to an injury.
Fresh out of college, Scott was hired by General Electric as an Application Engineer. The company eventually sent him from Long Beach, California, to Phoenix, Arizona, to Schenectady, New York; the latter of which led him on an epic cross-country road trip that culminated in a Northeast blizzard.
Scott joined a rugby team once he settled in New York. It was at a rugby party in 1970 where he spotted Carole Clark from across the room. Scott and Carole began dating and, due to Scott's love of history, their first date was at Saratoga Battlefield. They married on August 18th, 1973 in Lake George, New York, amid the natural beauty of the Adirondacks.
In 1978, Scott and Carole moved their family to Cornwall-on-Hudson where they would spend the next 43 years. Four children soon followed. Scott was the ultimate provider and family man. He was a beloved coach of youth teams that he coached for 20 years, becoming an inspirational mentor among the youth in his community.
Scott received his Master's Degree in Electrical Engineering from Stevens Institute of Technology and continued his career in engineering for 30 years. From St. Regis Paper Company to Champion International, Scott held several engineering management positions in the Process Control Department. He was later promoted to Director of Manufacturing Control Systems at the corporate headquarters in Stamford, CT where he helped develop major process control projects and often traveled to industry-wide conferences presenting his findings.
After retirement, Scott was inspired to teach AP level math classes at Storm King School. He continued his love of sports there by coaching both the boys and girls soccer teams. Scott loved teaching and coaching so much, he remained there for 12 years.
As Scott's children grew older, he enjoyed traveling around the country to visit them in Colorado, California, Massachusetts, Hawaii, Alaska, and Washington State. Five grandchildren arrived within three years' time and Scott reveled in their playfulness. Many of Scott's passions were often surrounded by nature and sport. He loved fly-fishing, hiking, being out in his rowing shell on Lake George, and attending professional baseball and hockey games with his kids.
Nothing was dearer to Scott than his family. He is survived by his wife Carole of almost 48 years and their children Kevin (wife Ann), Lanie (husband Russ), Kyle (wife Ashley), Darren, and five grandchildren: Tessa, Braydon, Molly, Hudson, and Caleb. As the patriarch, he enjoyed family gatherings and especially sharing laughs. His family will miss him dearly and will cherish his legacy always.
Visitation Hours will be held on Friday, June 4th from 4 pm-6 pm at the Quigley Sullivan Funeral Home, 337 Hudson Street, Cornwall-on-Hudson, NY. A Funeral Service will be held on Saturday, June 5th at 1 pm at the Cornwall United Methodist Church, 198 Main Street, Cornwall, NY.
In lieu of flowers, gifts in memory of Scott Hunt may be given to Gateway Mountain Center (sierraexperience.org), Lake George Association (lakegeorgeassociation.org) or Hudson Highlands Nature Museum (hhnm.org)
Robert "Rob" Howarth, Past Faculty
Howarth, B Roberts "Rob", 77, passed away on February 21, 2021, after a battle with Alzheimer's.  Rob was a loving husband, father and grandfather whose energy and passion were evident in every aspect of his life.  Rob grew up in Richmond, Virginia and graduated from Christchurch School and Randolph-Macon College.
Rob initially started teaching prep school and was an English teacher and basketball coach at Storm King, where his 1973 team won the prep league championship.  One of his basketball players said the following about Rob: "Coach had one of the most moving and memorable meetings before that championship game. In 1973 we had had a "so-so" season after a great 1972 team. Before that game, Rob called out the strengths of every player in the room and told us he loved us no matter what happened in that game. We went out a tore up the finals. He did a great job with us."
After teaching, Rob returned to Virginia and began a career in sales that would continue through most of his life.  He was the manager of Wilson Jewelers and owner of B Roberts Jewelers in Harrisonburg and was an American Gem Society member and an active participant in the Rotary Club and Emmanuel Episcopal Church.  Rob had other sales jobs, but jewelry was always his passion.  He eventually retired to Myrtle Beach, SC and enjoyed photography and finding treasures on the beach.  He relocated to Texas to be closer to family a few years ago.
Rob is survived by his sister, Meade Williams, of Richmond, VA; his children, David, and his wife, Meredith, of Dallas, TX; Bobby, and his wife, Carrie, of Monument, CO; and Sara, and her husband, Jason Wade, of Kingston, TN; and his grandchildren Sydnee Kurfehs, Jayven, Braylen, Channing, Morgan, Bennet and Harrison Howarth, and Kendall and Dylan Wade.
Robert Vanderbeck Jr. '70
Robert James Vanderbeck, Jr, SKS Class of 1970, 70 years old, of Nashua NH, lost his courageous but difficult battle with cancer on March 28th, surrounded by the love of his wife and children who were by his side.
Bob was born on February 6, 1951 to Robert and Helen Vanderbeck in Glen Ridge, NJ. After Bob graduated from Storm King School, where he earned the nickname "Weaver ", because of his athletic prowess, he went on to earn his bachelor's degree at Nichols College.
After graduation, he spent a few years skiing and bartending in Stowe, Vermont. It was during this time that he met his future wife, Sue Haberman. Bob and Sue married in 1980 and were blessed with two amazing children, Quinn, and Kimberly.
The family settled in Nashua, NH and Bob established himself in the auto industry. He worked at several dealerships over the years, but ultimately Bob was passionate about Mini Coopers. He spent the last ten years of his career as a salesman at Mini of Bedford, where he will be missed.
Bob didn't make it to retirement, but would have loved to have spent much of his time on the ocean, fishing.
Bob was predeceased by his parents, Robert and Helen, in laws Robert and Sylvia Haberman, and brothers -in-law Frank Balotti and Michael Taylor. In addition to his wife Sue, and children Quinn and Kim, he is survived by his sisters Marcia Balotti, and Joan Taylor, his beloved Maine Coon cat, Nim, as well as his sister-in-law , Wendy Haberman, and nieces and nephews who he loves.
Services will be announced at a later date, when friends and family are able to gather safely and celebrate Bob's life. In lieu of flowers, please consider a donation to an organization of your choice, perhaps The Humane Society, or the American Cancer Society.
John Branning Sloan, Class of 1949 passed away on March 4, 2021. He was born to John E. and Madelyn Branning Sloan on July 4, 1931, in Gardiner, NY.
John's primary education was at a one-room schoolhouse in Tillson Lake, NY. He graduated from Wallkill Central School in 1948 and Storm King Preparatory School in 1949. John began his college education at Lafayette College where his failure to master the mandated French language requirement led him to East Stroudsburg State Teachers College where he played basketball and graduated with a bachelor's degree in health education in 1954.
John began his teaching career in Pine Bush, NY where he also coached basketball and baseball. John met Doris Stephan at the Orange Bowl in Walden, NY and they married on December 21, 1958. The young couple moved to the Town of Newburgh to start a family and John took night classes at the State University of New York at New Paltz where he graduated with a master's degree in education in 1960. He was then hired as the principal of Vails Gate School in 1962 where he served for ten years while simultaneously opening Temple Hill School as principal in 1970.
John was an avid bowler and enjoyed coaching Little League, boating, and camping trips with his family. In 1986, John retired after 32 years as an educator and administrator and moved with Doris to SC where he served his community as president of the homeowner's association, golfed, fished on his boat, and relaxed on the porch with a beautiful view of the Intracoastal Waterway. "Papa" became doter-in-chief to his six grandchildren actively following their sports and academic pursuits while cheering for his beloved NY Yankees.
John is survived by his wife, Doris; son, Christopher of Gaithersburg, MD and daughter, Susan (James) Ronai of Orange, CT; grandchildren: Julia, Ryan, and Justin Sloan; Matthew, Brian, and Lauren Ronai. He was preceded in death by a daughter, Laura Lee, and son, John Frederic.
A celebration of his life will be held at the Reformed Church of Shawangunk in Wallkill, NY when the pandemic allows. Interment will be at the Brunswick Rural Cemetery. In lieu of flowers or a donation, the family requests that you call on a friend or do a favor for a neighbor or someone in need.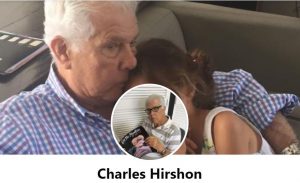 Charles Heimata Hirshon, Class of 1956, passed away on February 27th, 2021 in Papeete, Tahiti at the age of 83.
He was born on July 7, 1937 to Lewis Hirshon and Eugénie Winiki Amaru in Papeete, Tahiti. Charles grew up between Tahiti, Hawai'i, and New York, where he attended Storm King School. After a few years working at the New York Stock Exchange with his uncle Walter Hirshon, Charles returned to Tahiti. There, he launched his career as a successful serial entrepreneur and avid boat racer in the South Pacific. Throughout the 60s and 80s, he opened the first drive-ins and multiplex theaters throughout Tahiti, Raiatea, and New Caledonia. Additionally, he opened several restaurants and co-founded one of the leading newspapers in Tahiti, Les Nouvelles. In the 80s and 90s, he went into the wholesale black pearl business with his wife, Etsuko Sasaki, and they became one of the main black pearl wholesalers to Asia. In the early 2000s, he created the Carlton Plage and Carlton Hills, two luxury condominium projects located in Tahiti with his wife, Etsuko.
His family and friends will forever miss his gentlemanly charm, strength of character, storytelling, and joie de vivre.
Charles is survived by his wife, Etsuko Sasaki; his son, Teiva and wife Elisabeth; his daughter, Vaitiare; his son, Ruben; his five grandchildren, Marushka, Maximillian, Tatiana, Kenta, and Meleana; his three sisters, Evelyn, Turia, and Unutea; his two ex-wives, Nelly Toomaru and Galina Mirimanoff; and numerous other family members and friends, including the Leontieff, Sauzier, Guarducci, Ingham, Linton-Tishman, Paley, Newcomb, Shanks, Asars, and Rudzinoff families.
David E.A. Riker, Class of 1950, CLU, 7/17/32-2/25/21, passed away peacefully while holding the hand of his loving wife of 26 years, Lynne Baldwin.
David was a Trustee Emeritus of the Storm King School, having served on the Board of Trustees from 1984 to 2013.
His first wife Priscilla, pre-deceased him in 1992. He is survived by his beloved children, Edwina Brennalt & Daphne (Kevin Hagan); grandchildren Eric, Lynn, Kyle, & Jenny; great granddaughter Josefine; stepson Christian Vellenga; & his dog Bonito.
David belonged to SAR & Pundits. He was on the Vetsville board.
David was a brilliant, generous, kind & loving man. We will miss his wonderful hearty laugh, engaging smile & happy disposition. Sadly, he had Alzheimer's, but retained his witty charm almost to the end.
David founded D.E.A.R. Financial Serv. He enjoyed friends, family, lectures, karaoke & golf. He was always available to help people.
Pastor Sheila Guillaume will officiate a memorial at Lynne's LW home Thurs 3/25/21 at 3pm. Please call, text or email Lynne to get directions & reserve a seat outside for social distancing.
Published by The Palm Beach Post from Mar. 20 to Mar. 21, 2021.
Wesley Morse Gardiner, Class of 1945
In 2011 at age 82, Wes Gardiner wrote "I roomed in the old Main building with Mott P. Greene '45. Dean Dyar would read roll call, I can hear it now: Allen, Barnard, Baker, Cook, Carter, Cortes, Debes, Denecke, Dunn, Eager, Ennis, Etchinique, Field, Fitz-Simmons, Gardiner C., Gardiner W. . . I didn't pay attention to any of the names that followed. Best years of my educational career." A legacy family, Storm King School was also attended by his brother, Chandler Gardiner '43, and son Andrew '80.  Wes was the recipient of the Headmaster's Cup.
His obituary follows:
On Sunday, February 21, 2021, Wesley Morse Gardiner Sr. peacefully passed away surrounded by family at "1651", his home of 57 years in Palo Alto, California. Born April 8, 1928 in Providence, Rhode Island, Wes was one of three sons raised by Pauline and Chandler Gardiner. He attended Storm King School in Cornwall-on-Hudson, New York and entered Harvard University at the age of 16. After his second semester, Wes took a break from academics to enlist in the army. He returned to Harvard and graduated in 1950 with a degree in History after which he reentered in the U.S. Army to fulfill his ROTC commitment.
Back in civilian life, Wes headed to San Francisco to visit college friends. An informal interview with the dean of Stanford Business School led to his joining the class of 1954. He found housing as a Resident Advisor at the Deke House across The Row from Stillman House where at a "social" he fell for Stanford undergraduate Dianne Catlin from Boston. She told him she had a boyfriend. He replied "that's not my problem."  Wes and Dianne married on August 20,1955 in Brookline, Massachusetts. Despite their strong New England roots, the San Francisco Bay Area became their home having spent their honeymoon driving across the country.
Wes joined Macy's of California in San Francisco as a men's furnishings buyer and was later asked to establish "The Cellar" (Macy's answer to Dean & Deluca) as their international buyer of wines, liquors, and gourmet foods. Among others, he launched the career of Famous Amos who often left samples at the Gardiner Family home in Palo Alto. After 26 years with Macy's, Wes struck out on his own, rekindling his love of design and color, building several necktie brands, including a collaboration with Charles Schultz to design a line of Snoopy and Woodstock ties. His knowledge of wines led to a sideline as a consultant in the burgeoning California wine industry.
Wes was an active member of Foothills Swim & Tennis Club and of the Palo Alto Rotary Club. He was an enthusiastic skier and made biannual visits to hike in Yosemite. A family motorboat used during summers spent annually in Cohasset, Massachusetts was named after the National Park. Wes was an avid reader, enjoyed Stanford tailgates for decades, and never left a crossword puzzle incomplete. Widely recognized as a gracious host, Wes could be relied upon for his legendary Mai Tais, tasty Cottage Cheese Pancakes, and Spaghetti with Clam Sauce. He and Dianne especially loved extensive travel with family and friends. The Gardiner household was busy, fun, and hectic in the raising of five children. And for Wes, Dianne was always "the most wonderful woman in the whole world!"
Wes is survived by his wife Dianne; children Pamela (Peter) Wellin, Wesley Jr. (Jennifer) Gardiner, Andrew Gardiner (Allison Coleman), Suzanne (Edward) Bryan, Sarah (Howard) Farr; brother George (Joan) Gardiner; 12 grandchildren; nieces and nephews; and countless good friends. He was predeceased by his brother Chandler Gardiner Jr.
The family wishes to thank caregivers and Mission Hospice for their love and support of Wes and his family. In lieu of flowers, donations may be made in Wes's memory to Storm King School (www.sks.org), Yosemite National Park, or a charity of one's choice.
Further, the Gardiner family wishes to extend their condolences to The Creamery, Peet's Coffee, Books Ink, Dunkin' Donuts, See's Candies, and Mike's Café for their loss.
A Celebration of Life will be held at a later date.
Gustav W. "Ecky" Eckilson '53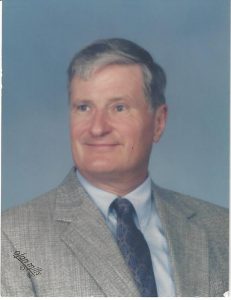 Gustav W. "Ecky" Eckilson
December 10, 1933 – December 20, 2020
Gustav W. Eckilson, known as "Ecky", used the word "metamorphosis" about his year on The Mountain.
He said he was playing football at a public school in Massachusetts and the SKS Football Coach Marion Roberts saw him and invited him to campus.  He promptly enrolled as a PG to become one of about 18 players on the SKS Football team.  He said that he went from being a "lazy student" to someone who cared about his work and did all he could to succeed.
After SKS Ecky earned a BA in accounting and an MBA from Northeastern and Bryant in Rhode Island respectively and began a long career in insurance.
Ecky stayed in touch and gave back as a longtime steward of SKS.
His obituary may be viewed here: (.https://www.jhwilliamsfuneralhome.com/obituary/Gustav-Eckilson)
Vance Ferguson McKean '36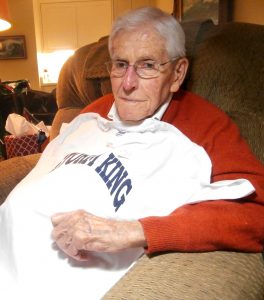 November 17, 1917 - January 28, 2019
Col. Vance Ferguson McKean passed away on January 28, 2019 in McKinney, Texas at the age of 101.  He was born on November 17, 1917 to Arthur and Eleanor (Ferguson) McKean in Beaver Falls, Pennsylvania.
Vance attended The Storm King School for four years.  He was Headboy, the editor of The Quarry newspaper, and was the star of the tennis team.  He attended Williams College and proudly served his country in the United States Marine Corps during WWII, the occupation of Japan and the Korean War, retiring in 1962.
Col. McKean is survived by his daughters, Joan McKean Selin and Nancy Louise McKean; four grandchildren; nine great-grandchildren; and numerous other loving family and friends.
He was preceded in death by his wife, Mutter Blount McKean; his parents, Eleanor Ferguson McKean and Arthur McKean; his brothers, John Ferguson McKean, Hugh Ferguson McKean and Keith Ferguson McKean; and his great-granddaughter, Taylor Cohen.
Watson Gerould Clark III '48
April 22, 1930 - Oct. 30, 2020
Watson Gerould Clark III, beloved husband, father, grandfather, and great-grandfather, peacefully passed away on Friday, Oct. 30, 2020. He was 90 years old.
When Gerry arrived a SKS the Clark name preceded him, and it succeeded him as well.  His great aunt was faculty member Margaret Clark who served 44 years of service as an art teacher at SKS.  His uncle Nelson Clark '35 was captain of the Basketball Team and Head Boy.  Gerry's brother Bill '50 later came to SKS, overlapping two years with Gerry. While at SKS, he was involved with the Players Club, was Associate Editor of The Quarry, and played Football.  Read about this legacy family in the Spring 2016 issue of On The Mountain magazine (page15): https://issuu.com/marekpramuka5/docs/2016_spring_otm_issu?e=12278886/37488127
Gerry was born on April 22, 1930 in Englewood, N.J. He was the son of Watson Gerould Clark Jr. and Helen Mary Goodman of Tuxedo Park, N.Y.  Gerry grew up in Englewood, N.J., and spent most of his summers working at the family farm, Woods Edge Dairy, on Martha's Vineyard. He and his brother Bill were tasked with delivering milk to homes and stores on the island. His mom and dad hoped that they would not drink up all the profits before completing those deliveries! It was there that Gerry's love of flying began as his mom, a military transport pilot, taught him how to fly.
Gerry graduated from Cornell University, where he was in the ROTC. He entered the military as an officer and pilot. He flew multi-engine aircraft and was a tactical reconnaissance flight commander during the Korean War. Following his military duty, he embarked on what became a long and successful career as a leader in the property and casualty insurance industry, where he was admired and well respected by his peers. He was a mentor to those around him, and often called upon to help tackle the most complex business challenges.
At the same time, Gerry met the love of his life, Gail McLeod of Tenafly, N.J. They were married in September of 1957. Gerry and Gail raised four children in Tenafly, where he was very active in the community, serving on numerous boards, to include the board of education and the Presbyterian church, as well as being deeply involved in their children's various school and sports activities.
Second only to his love of family and friends was his love of their wonderful, lifelong home in Bremen, where they ultimately retired. Once again, his love of service to the community continued as he volunteered on the board of the Bremen Library, Pemaquid Watershed Association, and the Bremen Board of Appeals, to mention a few.
Gerry was a man of great strength and character. He epitomized our true purpose on Earth, to make the very most possible with our individual abilities and talents, and to have love and compassion for others. He taught us all the value and importance of having a positive attitude. He will be deeply missed and lovingly remembered.
He is survived by his loving wife of 63 years, Gail; his four children and their families, Ashley Daniels-Kolin, her husband Randolph and their incredible dog Strudel; Gerry Clark, his wife Garrett and their children Cameron, Emery, Hannah Dean, her husband Kevin and their son, Van; Linda Fraylick, her husband Kurt and their children Conor and Caroline; and Chris Clark, his wife Nicole and their children Olivia and Cole.
A celebration of life for Gerry will be held in the spring.  If you would like to make a contribution in Gerry's memory, he was an avid supporter of the Pemaquid Watershed Association, which is now part of the Coastal Rivers Conservation Trust, P.O. Box 333, Damariscotta, ME 04543.
Arrangements are under the direction and care of the Strong-Hancock Funeral Home, 612 Main St., Damariscotta. Condolences, and messages for his family, may be expressed by visiting stronghancock.com.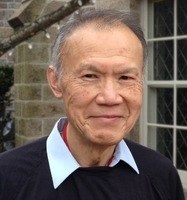 Robert "Bob" Chen, loving husband of Aie Teck Lau and brother of William Chen ' 56 and Moon Chen, Jr., passed away on October 14, 2020, at the age of 82.
A four year student at Storm King School, Bob was described as having a superb natural ability in sports, playing football, basketball, and tennis.  He also excelled academically, winning the Scholastic Prize for French and his "writing ability as he became Sports Editor for The Quarry."  At graduation, he was also the recipient of the Traditions Cup,  After  SKS, he went to Union College and the University of Michigan for an MBA.
A third-generation Chinese American, Bob was born in 1938 to Priscilla Chang and Captain Moon Chen, airline executive, WWII Veteran and air corps pilot who served under General Chennault as a "Flying Tiger". Bob graduated from the University of Michigan with a Bachelor and Master of Business Administration, and served honorably as an infantry platoon leader, paratrooper, and Captain in the US Army. Following his military service, Bob built a successful career in finance as an M&A investment banker in Singapore and New York. Since 1956, Bob served as a respected member of F.F. Fraternity, the oldest Chinese-American fraternal organization in the US. A selfless and genuine mentor, Bob inspired young people from all walks of life to "take risks early and set audacious goals". "It's not about me anymore", he would often say.
Bob was cofounder and Managing Director of Raffles Capital Group, Inc. since 1991.
He was also an active member of the Second Congregational Church in Greenwich, serving as deacon and council member. In recent years, Bob worked tirelessly to help pass bipartisan legislation awarding the Congressional Gold Medal Award to WWII veterans of Chinese-American descent. His family and friends will remember him for his integrity, courage, patriotism, and miss his