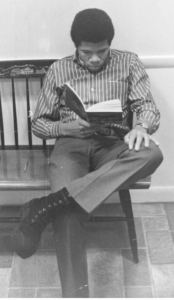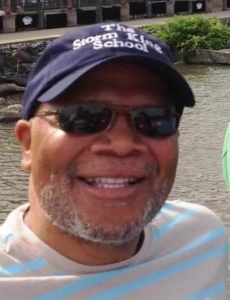 Gerald Washington, Class of 1973
Life Reflections
Gerald Thomas Washington was born April 16, 1955 in Hollandale, Mississippi to the union of Earl and Mary Washington.  He was educated in the school system of Rolling Fork, Mississippi until 6th Grade.  He won a scholarship through a program called "A Better Chance" and moved and graduated from Storm King Preparatory School in Cornwall on Hudson, New York. He was valedictorian of his senior class and won the Storm King Cup which was the highest student honor.  He later graduated college at Vanderbilt University in Nashville, Tennessee in 1977.  At Vanderbilt he was the founding member of the Kappa Theta Chapter of Alpha Phi Alpha, Inc.  He completed his Master's degree in Public Administration in 2010 at Murray State University.
Gerald met and married his wife of 46 years, Barbara at Vanderbilt University in the 2nd semester of their Senior year.  Together they raised 3 beautiful daughters, Kellan, Stephanie, and Alison.  He was a great father and their house was "that house" where he and Barbara would have most of the neighborhood kids and other dads as "company".  He made his family a priority and they knew they were first in his life.  He loved gardening and landscaping.  Gifted from his father, he replanted plants from his home at every home they ever lived in.  He was charismatic and with great energy and a joy to be around.
Gerald had a storied career in fundraising and charitable funds management.  His unique skillset made him agile enough to work for a variety of historically black colleges and universities, which was his passion.  Kellan was born in Nashville which was their first home and his first job at Vanderbilt.  He was the Associate Director of the Office of Corporate and Foundation Relations.  When the family moved to Peoria, Illinois for his job at Caterpillar, Inc., Stephanie and Alison were born. There he was an asset to the organization honing his fundraising skills as a philanthropic conduit to schools, universities and non-profits. In addition, he started his own consulting company, Pathway Counsel in 2009 that served non-profits, group homes, as well as HBCUs.  His organizational skills and ability to put a plan together helped countless people kickstart their businesses or ideas. He was a gifted writer, great thinker and a problem solver.
Gerald accepted Christ at an early age at Mt. Lula Baptist Church in Rolling Fork, Mississippi.  As a father and leader of his family, they connected with a body of believers wherever they moved.  In 1981 he was ordained as a deacon in Lord's Church at Zion Baptist Church in Peoria, Illinois.  He served as a Sunday school/bible study teacher and member of the Men's Chorus in most of their church affiliations.  He was the head of the building committee, no surprise here, lead of the fundraising committee at Priest Lake Community Baptist Church in Nashville, Tennessee.  In 2022, he and his family joined New Life in Christ Church where he served as a LifeChanger until his passing.   Although short-lived as a member, he had already made an impact.  Bro. Gerald was a servant leader his entire life.  He changed lives every where he went.  He was always available to help anyone and wanted people to leave him being encouraged and better for having been with him.  Gerald would read the Bible and reflect on its application to what he was doing or needed to do.  He would not back down when he knew he was doing the right thing – the godly thing. He was a LifeChanger.
After a life well live, Gerald T. Washington passed away on Wednesday, January 4, 2023 at 2pm at their home in Lebanon, Illinois.  He was preceded in death by his father Earl Washington, II, and his siblings Anthony Washington, Kenneth Washington and Pamela Patterson.
Gerald leaves to cherish his memory, his loving wife Barbara of Lebanon, IL; his daughters Kellan Strong of Eden Prairie, MN, Stephanie (Matthew) Hendrith of Clarksville, TN, and Alison (Shaun) Thompson of Wood River, IL; his mother Mary Washington of Lakeland, FL; his grandchildren Jordan Adams of Charlotte, NC, Kylie Hendrith and London Hendrith of Clarksville, TN, Greyson Williams and Gabriel Thompson of Wood River, IL; his siblings Yvonne (Clyde) Montgomery of Edmond, OK, Earl III (Christine) Washington of Nashville, TN, Karen (Chester) Sandifer of Texarkana, TX, Andrew (Mary) Washington of Marietta, GA, Michael (Melanie) Washington of Elk Ridge, MD and Marvin (Debbie) Washington of Lakeland, FL; his very special niece Allegra (Carey) Birdine of Nashville, TN; his only living uncle Booker T. Washington of New York; his only living aunt Annie Mae Dobbs of Chicago, IL; and a host of cousin, nieces, nephews, family, friends and co-workers.
Poem
I AM FREE 
Don't grieve for me, for now I'm free,
I'm following the path God laid for me.
I took His hand when I heard Him call,
I turned my back and left it all.
I could not stay another day, to laugh,
To love, to work or play.
Tasks undone must stay that way
I've found that peace at the close of the day.
If parting has left a void,
Then fill it with remembered joy.
A friendship shared, a laugh, a kiss,
Ah, yes, these things I too will miss.
Be not burdened with times of sorrow
I wish for you the sunshine of tomorrow.
My life's been full, I savoured much
Good friends, good times, a loved one's touch.
Perhaps my time seemed all too brief,
Don't lengthen it now with undue grief.
Lift up your hearts and share with me,
God wants me now, He set me free.
Shannon Lee Moseley
Acknowledgments
The family of Gerald T. Washington would like to express our sincere appreciation for the prayers, calls, visits, tokens of love and other expressions of sympathy shown during our time of sadness.  May God bless each of you for your kindness and concern.
Pallbearers:
Men of Valor
Honorary Pallbearers:
Caleb Parker                          Jordan Adams                        Matthew Hendrith
Shaun Thompson                   George Ladd                          Carey Birdine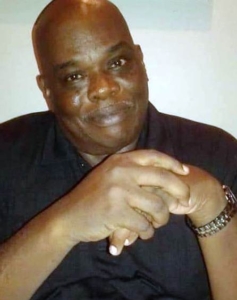 Kirby Moore
September 26, 1954 – November 29, 2022
Kirby Moore was born in Harlem, NY on September 26, 1954 as the youngest child of the late Jesse Lee and Lillie Re Moore at Harlem Hospital.  He departed this life on November 29, 2022 in Douglasville, GA,
He accepted Christ as his Lord and Savior Christ at an early age and was baptized and attended church regularly with his parents and siblings at Metropolitan United Methodist Church in Harlem.
Kirby attended boarding school, transferring to the premiere boarding school of NY, The Storm King School, where he graduated in 1973.  While at The Storm King School he was a member of the soccer, baseball and basketball teams.  After graduation, Kirby attended The University of North Florida in Jacksonville.
Kirby married the love of his life, Renee "Perkins" Moore in November 11, 1985.  Their marriage blessed them with the opportunity to raise their daughter Amelia "Amy" Miner-Blades.  He worked at Off Track Betting in NY as a Security Guard and Home Depot in Virginia as a Tool Resource Specialist prior to relocating to Douglasville, GA.
Kirby leaves behind his wife Renee Perkins-Moore, sisters Gloria Lee Moore-Green (Houston, TX) and Linda Moore-Spencer (Douglasville, NY), niece Tracy Lymus-Tinsley (Douglasville, GA), and nephew Brian Green (Douglasville, GA)
A celebration of Life service will he held on Friday, December 9, 2022 at 11:00 am at Willie A. Watkins Douglasville Chapel, 8312 Dallas Highway, Douglasville, GA 30134. A viewing will be held on Thursday, December 8, 2022 from 4-6 pm. Masks are required.
William "Bill" Comly Koch '66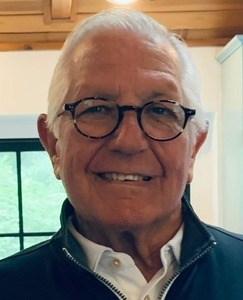 William "Bill" Comly Koch, Class of 1966, of West Chester, PA passed away on November 1, 2022.
While at The Storm King School, Bill played varsity soccer, varsity basketball, served on the Dining Room and the Snack Bar Committees, and was a member of the Carpentry and Glee Clubs.  His senior page said "Bill possesses that unique combination of superb athletic ability and good grades".
After SKS, Bill traveled south to Florida where he graduated from Rollins College. Following college, he attended courses at the University of Pennsylvania and became a CFA charter member. Bill had a successful career in the financial industry where he spent 25 years as an SVP in the brokerage business and another 15 years as an investment executive at AAA MidAtlantic.
Bill was a long-standing member of Bunkers and Overbrook Golf Club where he spent the last 40 years making memories with family and friends.
Relatives and friends are invited to attend Bill's Life Celebration on December 1st, 2022, at noon at Overbrook Golf Club, 799 Godfrey Rd, Villanova, PA 19085.  His obituary may be viewed in full here:
https://www.legacy.com/us/obituaries/inquirer/name/william-bill-comly-koch-obituary?id=37404301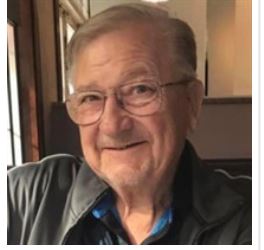 Mr. Thomas J. Gralla, Class of 1960 passed away on July 8, 2021
Beloved husband of the late Kathleen (White) Gralla and his previous wife the late Suzanne Gralla. Son of the late Victoria (Wezevitz) and Stanley Gralla. Loving father of Nicole Haywood and her husband George of Taunton, MA and the late Juliette Bourgeois. Cherished grandfather of Alexi Haywood, Jacqueline Bourgeois, and Angelique Bourgeois.
Thomas was born in Great Barrington, MA. He spent his childhood years in Housatonic, MA, lived in Walpole for many years, and eventually moved to Attleboro where he lived for his last 30 years.
Tom attended Storm King School where he played varsity soccer; JV basketball; varsity golf, and was captain of the golf team when he was a senior.  He was also in the band at SKS and in the Chess Club.  Tom went on to Suffolk University where he obtained his Bachelor's Degree. He worked at Alpha Industries as a Purchasing Manager and at Lopes Constructions in Sales for over 20 years.
Thomas loved the New England Patriots and the Boston Red Sox. He loved yard sales, antiques, collectibles, fishing and eating out. He enjoyed playing cards at the Attleboro Senior Center and spending time with his family.
In lieu of flowers, Thomas would have liked for you to give somebody a hug and to tell them you love them!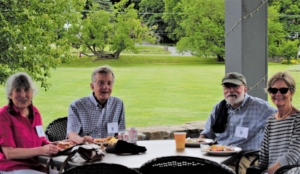 Ethel and Haddon Carryer '61 at Reunion 2022 with Dick DeRosa '61 and wife Sandy
July 9, 1942 - July 23, 2022
Haddon C. Carryer, 80, of Carlisle passed away unexpectedly in the Boundary Waters of Minnesota surrounded by his family during a canoeing trip. Haddon was the son of Dr. Haddon M. Carryer and Mabel J. Carryer. He grew up in Rochester, MN. He held a BS degree from the U of Tulsa and MBA from Indiana University Bloomington.
He spent his career in high volume manufacturing as a manager in purchasing and materials at GE, AO Smith, Tappan, True Temper Hardware; retiring from G.S. Electric (Carlisle). In retirement he was a substitute teacher for the West Shore and Big Spring School Districts. He took up woodworking with a focus on 18th century American Furniture. "Had" was an avid runner,running numerous marathons while fundraising for the Leukemia Society.
He was the Cub Master for Troop 189 at the Allison United Methodist Church. He was active in the startup of the Carlisle Regional Performing Arts Center serving as the 2nd president of the Theater Board. He spent 14 years as an International Sponsor for the US Army War College. He served on various committees during his 39 years in Carlisle.
He is survived by his wife Ethel (47.5 years), son Haddon Carryer and wife Jo of Rochester MN, son Lawrence Gener of Carlisle, son Benjamin Carryer and wife Jessica of Dubuque Iowa, brother Dr. Peter Carryer and wife Carol of Rochester MN, four grandchildren, numerous nieces and nephews.
A Celebration of Life is scheduled for Saturday September 24th at 3PM at the Carlisle YWCA.
In lieu of flowers, memorial contributions may be made to the Carlisle Theatre. www.carlisletheatre.org
Richard Romano, class of 1958, was born January 7, 1940 in Newburgh New York. He passed away Sunday May 15th, 2022.
Richard was a day student at SKS and played football, hockey, and baseball. His fondness for SKS was apparent by his volunteering as a Class Agent.
His obituary said that Richard found his way to the Outer Banks of North Carolina in 1993 because of his job for Waste Management, Inc. He worked out of Virginia Beach for a short time and then found out he could work remotely on the Outer Banks and was thrilled to do so. He managed the waste site from Moyock, NC to Nags Head, NC for 15 years before he retired. While working on the Outer Banks, he could often be found driving his little four wheel drive up and down the beach with his trusty cocker spaniel "Skipper". He was fundamental in founding the Outer Banks Parrothead Club and served as their treasurer for many years.
In 2002 he met Charlie (Charlotte Steward) and together they shared many adventures traveling, and selling tropical clothing at various Parrothead conventions for his tropical clothing business "Kokomo Island Traders". This was an item on his bucket list and he was really good at it.
In 2009 he and Charlie were married on the beach in Kitty Hawk and had the best reception at their house. When Charlie retired in 2013 they moved to Vero Beach, Fl. to live out the rest of their time together along with their springer spaniel "Daniel".
Stephen Mandell, Past Faculty
Stephen Mark Mandell, born October 11th, 1962, passed away on Saturday, May 28th, 2022 - in the love and company of his family.  Preceded in death by his mother, Elaine Mandell, stepmother, Donna Mandell, and four grandparents, Stephen made his mark in the field of education over a thirty-year career in New York, Florida, and his adopted home state of South Carolina.
Born in Pittsburgh, Pennsylvania, his family moved to the Bronx, New York, as well as Dayton, Ohio, before settling in Westchester County, New York.  A letterman in football, wrestling, hockey, and his primary athletic love, lacrosse, he graduated from the Pomfret School in Connecticut in 1980.  Stephen attended the University of Massachusetts, graduating with a Bachelors degree in Legal Studies.  Upon graduation, he embarked on a ten-year career in logistics, working for Harper-Robinson & Company as well as The Eagle Companies in south Florida.
Yet all roads brought Stephen to a life dedicated to others through education.  Returning to New York state, he spent three years as the Chief Financial Officer/Director of Cadet Services at New York Military Academy in Cornwall-on-Hudson and was the Assistant Head of School at The Storm King School from 1997-2000.
Stephen and his family later moved to Columbia, South Carolina where he worked in various roles at Heathwood Hall Episcopal School for nine years and ultimately rising to Director of Student Services.  After serving as Head of School for The Pine School in Stuart, Florida, Stephen's professional career led him back to South Carolina, where he served as the Head of School of Pinewood Preparatory School in Summerville, retiring in 2018 so that he could directly dedicate himself to schools, youth-serving organizations, and non-profits as Founder and Managing Director of Big Back Pack.
Armed with a Masters of Education in Leadership and Administration from the University of South Carolina and decades of experience in creating numerous programs and curriculum for student safety & security, student guidance, faculty professional growth, and health education, Stephen set out to continue his vision of advocating student-centered education and supporting the professional development of educators and school professionals for the remainder of his life.  Stephen never measured his impact in the weight of his achievements but in the multitude of personal relationships he nurtured and cherished with his former students and colleagues over the years.
Recognizing that learning truly continues at the end of the school day, Stephen coached and mentored generations of student athletes. During his years in New York, he built a bridge for students in Canada seeking the opportunity to sharpen not only their games on the lacrosse field but their minds in the classroom as well. For these contributions and countless others, Stephen was elected to the Storm King Athletics Hall of Fame in 2022. Continuing his service to the game of lacrosse when he moved to South Carolina, Stephen was instrumental in the formation of high school lacrosse in the state, where he coached, officiated, and was a tireless supporter of the sport's growth, ultimately being elected to the U.S. Lacrosse Hall of Fame – South Carolina Chapter.
Those that know Stephen's commitment as a coach, an advocate, a mentor, and an educator, also know those roles paled in comparison to his commitment to and love for his family.  Married to Beth Mandell for thirty-six years, together they raised their son, Adam, and daughter, Lily as well as four-footed sons, Ringo and Duncan.  Stephen is survived by Beth, Adam, and Lily as well as his father, Stanley Mandell of Lancaster, Pennsylvania, brothers Albert Mandell (Rose) of Mountainville, New York, Richard Mandell (Mary) of Southern Pines, North Carolina, Matthew Mandell (Laura) of Lancaster, Pennsylvania, and Sister Michele Cherry