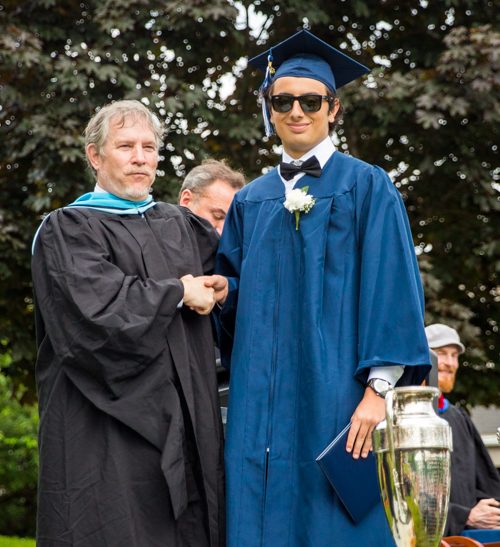 The Academic Support Program (ASP) works to assist bright, college-bound students with various learning differences, including but not limited to:
Executive Function Skill Building

Language Based Learning Difference

Specific Language Impairment

Dyslexia, Dysgraphia and Dyscalculia

Auditory Processing Difficulties
The mission of the Academic Support Program (ASP) at The Storm King School mirrors that of the school itself – "To encourage students to dream big, work hard, and achieve success."
Individualized Academic Support
Students enrolled in Academic Support class learn about their specific learning challenges and discover effective strategies to help them grow in their academic and social pursuits.
Academic Support teachers develop and implement a highly individualized and multisensory curriculum designed to motivate and challenge students to reach their learning goals. Students review their personal academic and achievement testing recommendations and accommodations and, together with their Academic Support teacher, design an academic plan tailored to meet their specific needs.
As a result of being enrolled in the Academic Support Program, students become strong self-advocates. Each child develops his/her detailed learning profile that includes an individualized "toolbox of skills" to take with them for a lifetime of learning and success.
Meet the Academic Support Program Faculty