THE STORM KING SCHOOL
For a century and a half, our School has stood on the shoulder of Storm King Mountain overlooking the scenic Hudson River, in one of the most beautiful and dynamic places in America. Today, The Storm King School ranks among the top boarding schools in New York, serving students in grades 8-12 and post-graduates. 
YOUR PATH TO SUCCESS
The Storm King School is the place for students who want to forge their own paths, explore their dreams, and discover their future potential. At Storm King, students can clarify their goals and ambitions, and then formulate the plans and acquire the skills that will make their goals a reality. 
We are a college preparatory boarding and day school dedicated to the success of each student. Blending the best of proven educational methods with new and emerging technologies, we tailor highly individualized programs to meet the varying needs of each student. 
We provide a challenging yet nurturing environment where students are encouraged to explore their interests and future potential while at the same time discovering skills, aptitudes, and talents they didn't know they had. We engage students by going beyond the fundamentals of each subject.
The Storm King experience is about so much more than earning a diploma or being accepted into the right college. Yes, we do those things too, but at our very core is our dedication to the SUCCESS OF EACH INDIVIDUAL STUDENT. All of our programs are designed and implemented with this in mind, ensuring that Storm King graduates are successful in college and beyond. 
THE CORNERSTONE OF AN
SKS EDUCATION
THE CORNERSTONE OF AN SKS EDUCATION
We ask our students to develop the ability to sustain effort in the face of academic challenges. We help our students build "grit."
Our students read regularly, write often, collaborate well, and have an inquiring mind. They discover how they learn, and what tools they require to accomplish their work. Our students pursue knowledge beyond the surface and understand what they know deeply, and what they do not. We wish our students to be thoughtful and self-reflective at times – to pursue wisdom and learn to see through ideas driven by mere opinion.
We teach students to use the language of mathematics and demonstrable evidence; as a writer or artist might as they resolve a problem of aesthetic. We help students gain the confidence to publish, perform, or show others what they know.
Our students come to understand how to use the tools of technology, but also to know when to put them away and how to operate without technology.
Art is about seeing different perspectives, effectively communicating ideas, and finding inventive solutions to problems – all essential skills for future leadership. Therefore, Art is a key aspect of a Storm King education. Every student takes art classes, and student art is part of almost every aspect of campus life.
The renowned arts program at The Storm King School boasts an accomplished faculty, state-of-the-art technology, and a variety of exciting courses to inspire interest and stimulate creativity. From stagecraft to music production, graphic arts to modern dance, with everything from choral singing to playwriting in between, we offer dynamic instruction in theater arts, visual arts, music arts, music technology and filmmaking.
Through athletics, our students learn valuable lessons about sportsmanship, leadership, and general good behavior that they can apply to all other areas of life.
Our students not only compete at a high level, but also personify the core values of our school; truth, respect, responsibility. Character development is at the heart of the athletic program at Storm King. Each student participates in at least two seasons of athletic activities during the academic year.
Our school's motto is TRUTH, RESPECT, RESPONSIBILITY. We expect students to value these as cornerstones in the development of their own character and intentionally practice them as members of our community.
We expect students to emerge as leaders in their classrooms, as captains on the athletic fields, and as leaders in all activities on campus.
The goal of community service is to teach students that there is value and satisfaction in being contributing members of society. Community service helps to build character and self-confidence, a sense of place in relation to the rest of the world, and a sense of responsibility for the common good.
The value of completing community service is that it extends learning from the classroom into both our SKS community and into our larger communities outside the SKS campus; students practice skills and develop passions that may play a part in their college and career choices as they provide service to others.
ABOUT OUR COMMUNITY
WE ARE MORE THAN A SCHOOL
We are a small community with big possibilities.
Here everybody knows me by my first name." — Seth Vieira '22
GO BEYOND THE NUMBERS
Certain facts are impressive—from the year our School was established (1867) to our college acceptance rate (100%). However, when you speak to our students, parents, and alumni, you will find that they are most appreciative of the big possibilities that go along with our small community. This can be directly attributed to our extensive Storm King Alumni Network, with community members residing across the globe in 49 countries and growing.
BE KNOWN
Our enrollment of 195 is perfect for cultivating a supportive and close-knit, yet diverse, community. A place where students can safely and extensively explore their individuality within a nurturing framework of human relationships. From being known and accepted as individuals, our students build confidence, which empowers them to strive, take risks, and reimagine their potential in all areas of their development—leading to big possibilities.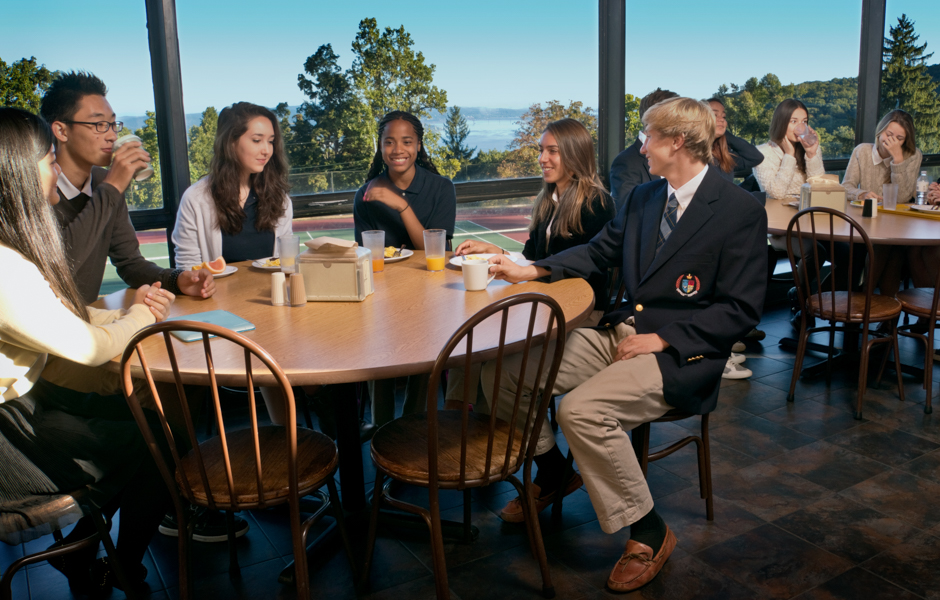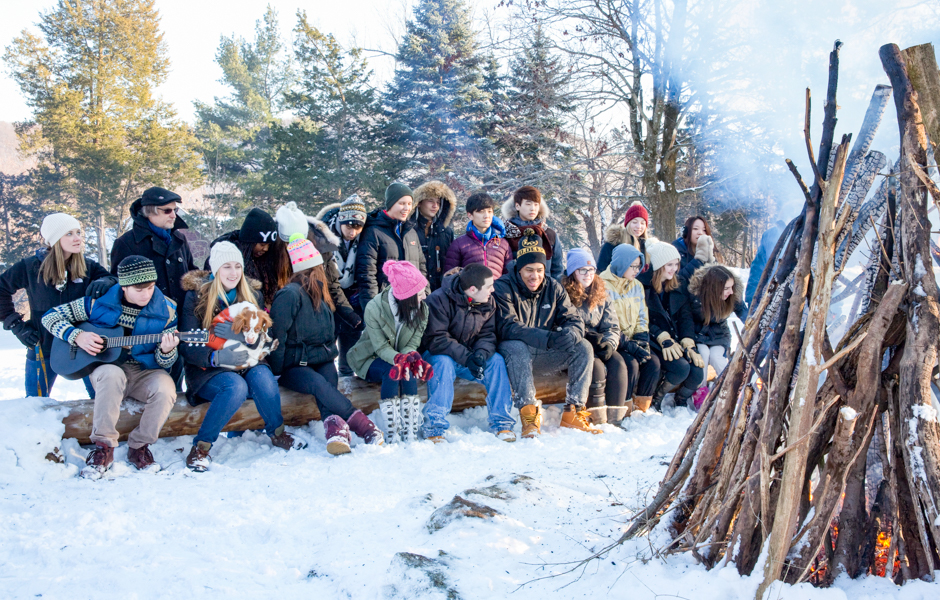 MEET SOME OF OUR DREAMERS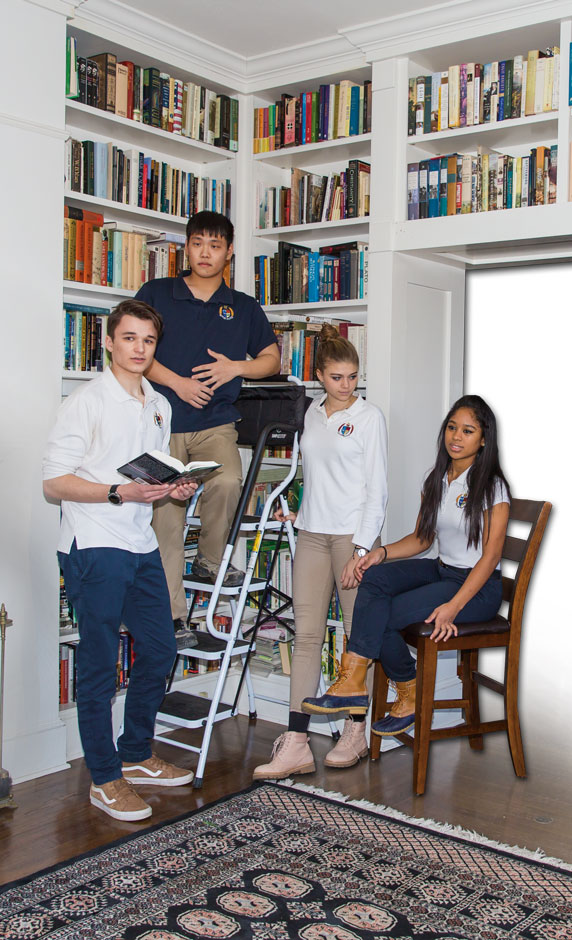 Home: Cornwall-on-Hudson, NY
Interests: Government, languages, guitar, and saxophone
Dreams: To work in global politics and to see the world
My Schedule: AP Spanish, AP Biology, Calculus, Honors British Literature, Chinese 3, International Relations, Music, Model UN Club, Bowling, and Baseball
International Relations: "During my first year as an 8th grader at SKS, I took 3 different foreign language classes and met students from all over the world. This inspired my love for different cultures and fueled my passion for global politics."
Home: Seoul, South Korea
Interests: Computer Programming 
Dreams: Start my own IT company in Silicon Valley
My Schedule: AP Statistics, AP Computer Science, US History, AP Calculus, US Literature, Computer Programming Club, Robotics Club, Soccer, and Lacrosse 
AP Computer Science: "At SKS, I am able to take AP Computer Programming as a sophomore."
Home: Alicante, Spain
Interests: Business and Tennis
Dreams: To play NCAA D1 Tennis
My Schedule: Physics, Precalculus, Dance, Economics, World Literature, AP Psychology, Digital Photography, Tennis, Soccer, and Basketball
Varsity Girls Tennis: "I've been playing tennis ever since I could walk. Here at SKS, I play year-round, and that will help me achieve my goal of playing NCAA tennis."
Home: New York, NY
Interests: Acting and Dance
Dreams: To pursue acting in Hollywood
My Schedule: Honors Precalculus, Advanced Dance, Spanish 5, Environmental Science, Economics, Video Production, Performing Arts, Soccer, and Lacrosse
Performing Arts: "I love to perform. I dance and act as much as I can. I would love to pursue theater in college in New York City or head to California."