The Storm King girls varsity basketball program is a perennial power in New England prep school basketball.
Storm King girls compete in class AA – the most competitive and selective division within New England Prep girls basketball. Storm King plays a competitive 23-game class AA schedule and hosts a three-day, four-team tournament each December. The girls also participate in two college showcases held in Boston. 
We look forward to welcoming you into our program.
Schedule
Results
2021/22 SEASON SUMMARY
Record: 3-5
Nov 25 – Frederick Douglas Academy
– W 58-32 

Dec 3 – SKS Tip Off Showcase – Green Farms Academy
– W 83-58

Dec 4 – SKS Tip Off Showcase – St. Andrews School, RI
– L 55-70

Dec 8 – Putnam Science Academy
– W 59-56 (OT)

Dec 11 – St. Luke's School
– L 36-64

Dec 15 – Sullivan Community College (JV)
– (canceled)

Dec 17 – Nickerson Showcase – Tabor Academy
– L 32-58 

Dec 18 – Nickerson Showcase – Tilton School
– L 34-63

Dec 19 – Nickerson Showcase – New Hampton
– L 41-55

Dec 30 – Dexter-Southfield
– (canceled)

Dec 31 – Shooting Touch Showcase – Rivers School, MA
– (canceled)

Jan 1 – Shooting Touch Showcase – Nobles & Greenough
– (canceled)

Jan 8 – Winchendon School
–

Jan 22 – Monroe Community College (JV)
–

Jan 23 – Bradford Christian Academy
–

Feb 5 – Winchendon School
–

Feb 6 – Northfield Mount Hermon
–

Feb 9 – Putnam Science Academy
–

Mar 1-5 – NEPSAC Tournament
–
Marek
2021-12-01T13:41:21-05:00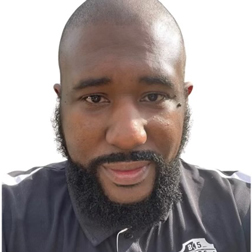 Assistant Coach
The 2021-22 season will be his first year as a Coach at the Storm king school, where he will be coaching the Varsity girls basketball team alongside head Coach Jermaine Miller.
Coach Skyers may be new to the school but he is not new to the sport. He played basketball in college at SUNY Cobleskill in 2001. His playing days in college is only a portion of his over 25 years playing and coaching.
He is currently the regional Director for city rocks 845 which is a youth AAU basketball organization located in the Orange County, NY area.
Marek
2021-12-01T13:36:58-05:00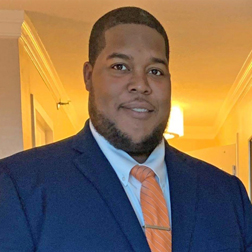 Varsity Head Coach
Coach Miller is a 2002 graduate of Storm King School. While on the mountain, he was the Captain of the Men's basketball team both his Junior and Senior seasons. Coach Miller played two seasons at Storm King scoring over 1,000 points. He led the Cougars to the Class B championships during his senior season while averaging 28 points per game and over 12 rebounds. Coach Miller was voted Storm King School's most outstanding athlete in 2002, and also received the Superb Achievement Award for Scholarship, Leadership and Athletics. He was the first Storm King School student to receive a Division 1 basketball scholarship, attending and playing for Drexel University.
Coach Miller was inducted into the Storm King School Sports Hall of Fame in 2019 and is excited to bring his experience back to the mountain to coach the Varsity Women's Basketball team.