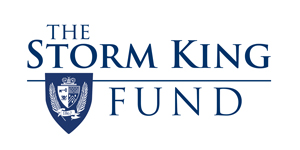 The Storm King Fund is an opportunity for alumni, parents, faculty, staff, and friends to play a critical role in supporting the School in preparing students to become responsible leader's in a 21st-century society.
The Storm King Fund underwrites all things that make Storm King one of America's most innovative and progressive boarding and day schools.  Gifts to The Storm King Fund are added to the School's annual operating budget which serves to increase our overall margin of excellence, furthering the academic and extra-curricular opportunities which students and faculty enjoy.
Gifts to The Storm King Fund are spent on the immediate needs of the School in the year in which they are received (July 1 to June 30).  Meeting the goals of the Storm King Fund is the School's highest ongoing fundraising priority.  Every gift of every size has an impact, and the collective generosity of alumni, parents, and friends is what makes the overall The Storm King School experience possible.
The 2020-21 Case for Support
For generations of alumni, friends, and families, The Storm King School's educational experience is transformational, representing both intellectual growth and discovery on the path to becoming responsible leaders.  Through times of world war, economic depression, social upheaval, and pandemic, The Storm King School has always demonstrated its resolve in caring for the needs of its students and that of its community.
The effect of the current public health crisis has not been without its consequences on the School, its students, and our learning community.  Its impact can be seen in enrollment reductions in domestic and international boarding students, in families requiring increased financial aid as a result of income loss, in the reduction of investment income due to declining interest rates and volatility in the markets, and in maintaining the low faculty to student ratios.  To ensure that the resources necessary to safely re-open are procured and sustained, The Storm King School turns as it has during other periods of urgency to its alumni, parents, and friends for help in meeting the increased but essential financial needs.  This year, those needs total $325,000 if The Storm King School is to maintain its renowned educational excellence, while adhering to the highest standards of safety for its students, faculty and staff.
This past spring, it became clear that the effects of the COVID-19 pandemic would last well into the next academic year and, as it has done throughout its storied history, the School would have to make necessary adjustments to not only survive but thrive within the confines imposed by the public health crisis.  With this in mind, Storm King recognized to safely re-open the School and keep it fully functioning throughout the academic year, it needed to make investments over and above regular budgets in four critical areas to preserve the integrity of our mission and ensure the safety of our people and programs.  These areas included investments in technology, faculty professional development, financial aid for students and families, and new equipment and plant renovations for disinfection, personal protection, and physical distancing.
Enhanced Technology
When Storm King skillfully transitioned to a virtual learning platform, it became clear further investment in infrastructure and hardware was necessary for the School to remain on the cutting edge of online teaching and learning.  The School will need an investment of approximately $100,000 for tele-learning and conferencing equipment as we move forward in the delivery a hybrid model that incorporates both online and in-person learning into our curriculum.
Increased Need for Financial Aid
The School and its operating budgets have seen an increase in demand for additional financial aid due to income loss caused by economic uncertainties. As the School's financial aid budget is stretched through decreased enrollment and reduced alternative income sources, the need for current-use scholarship support for our current students has come to a critical juncture.  An additional $100,000 will be needed throughout the 2020-2021 academic year in support of our current students and families for them to remain at Storm King.
Plant Renovations and Personal Protective Equipment
The School will need to acquire personal protective equipment, purchase disinfection tools, and make necessary renovations to dorms, classroom and office buildings, the gymnasium and theatre to meet federal and state distancing and disinfection guidelines.  Additionally, the School has a further need to procure testing and health monitoring equipment, contactless dining service products, and table top barriers for safe dining and in-person class and studio gatherings.  Total budget for the 2020-2021 fiscal year for all these items is expected to be $75,000 in which tuition and fees is simply unable to cover.
Supporting Faculty Professional Development
Supporting our teachers and staff remains a top priority for Storm King to ensure that their productivity throughout these uncertain times remains.  Meeting their professional needs as educators is essential for them to deliver their respective curriculums while at the same time attending to the individual learning needs of their students.  It is anticipated that throughout this academic year, Storm King will adopt a hybrid learning platform that will include both online and in-person teaching.  Providing our faculty the tools to be successful in traversing these pedagogical modalities will require an investment of additional $50,000 so that they have the resources and training to engage our students in the most meaningful and relevant methods.
As Storm King navigates the unprecedented challenge of the COVID-19 pandemic, we are drawing on the strength of our entire community. Our alumni, faculty, staff, and friends are called upon this year to make important gifts through the Storm King Fund that will allow us to meet our increased budgetary challenges while continuing to allow our students and faculty to take advantage of opportunities that are presented throughout the academic year.  We are responding together and we hope you will consider joining the effort by increasing your gift this year in support of Storm King's tradition of educational excellence and caring while we meet the challenges of the public health crisis during this difficult time.