The Academic Support Program benefits students diagnosed with learning challenges including:
Executive Function Deficits
ADHD and other neurological impairments
Visual Processing Disorder
Individualized Academic Support
Students enrolled in Academic Support class learn about their specific learning challenges and discover effective strategies to help them grow in their academic and social pursuits.
Academic Support teachers develop and implement a highly individualized and multisensory curriculum designed to motivate and challenge students to reach their learning goals. Students review their personal academic and achievement testing recommendations and accommodations and, together with their Academic Support teacher, design an academic plan tailored to meet their specific needs.
As a result of being enrolled in the Academic Support Program, students become strong self-advocates. Each child develops his/her detailed learning profile that includes an individualized "toolbox of skills" to take with them for a lifetime of learning and success.
Continuous Evaluation and Consistent Communication
Each plan is a working document that is continuously assessed and revised throughout the year. Students set, implement, and achieve both long and short term goals. They are "coached" by ASP teachers who specialize in training interventions targeting specific executive function deficits. Coaching and monitoring is done in the classroom, in the dormitories, and during study halls. In addition to academic coaching, ASP teachers observe students in their other classes, communicate with core subject teachers, and encourage effective study techniques.
Formal communication with parents regarding each student's progress occurs monthly and informal communication takes place as often as is needed.
Core Subject Courses and College Preparatory Curriculum Integration
Core subject area courses (math, science, English and history) are offered through the Academic Support Program.  ASP courses, taught by teachers who are trained to work with students who have identified learning differences, use the same rigorous curriculum as SKS's traditional classes. ASP classes average five students and are designed to meet the specific needs of each student. Classes offer individualized attention and implement organizational strategies and flexible pedagogy designed to boost academic confidence and performance. ASP students also have access to SKS's traditional college preparatory elective courses that include 11 AP courses. Storm King's college counseling office helps students identify and apply to colleges and universities which match their talents and interests.
Arts, Sports, and Community Service
All students partake in a plethora of visual and performing arts, 19 competitive and club sports, and community service offerings.  These opportunities kindle and develop skills and passions which students take with them into their college environments and adult lives.
Meet the Academic Support Program Faculty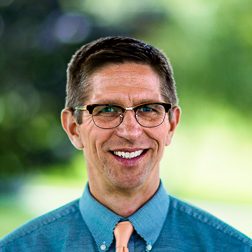 David Mendlewski, Director of Academic Support
B.A., Psychology, Buffalo State College
M.S.Ed., Medaille College
Joseph Graziosi
Lisa Shrem
M.Ed., Special Education, Hunter College