Earlier this month, three Storm King students traveled to the scenic Catskill Mountains to network and build their skills in Theater with professionals and instructors from around the nation.  On January 10-12, seniors Morgan Papera and Kenna Stone, and junior Ga Eun "Winky" Kim attended the 2020 NYSTEA (New York State Theater Education Association) Student Conference held at the Villa Roma Resort in Callicoon, NY.
According to Stagecraft instructor Lindsay Brown, who accompanied the students on the trip, the annual conference is a great opportunity for students who are theater enthusiasts or want to pursue a career in theater-related fields. "At the event, the students have the chance to take a wide array of hands-on classes from theater masters, both technical and performance. They also participate in a college fair and learn about networking with their peers and professionals," explained Mrs. Brown.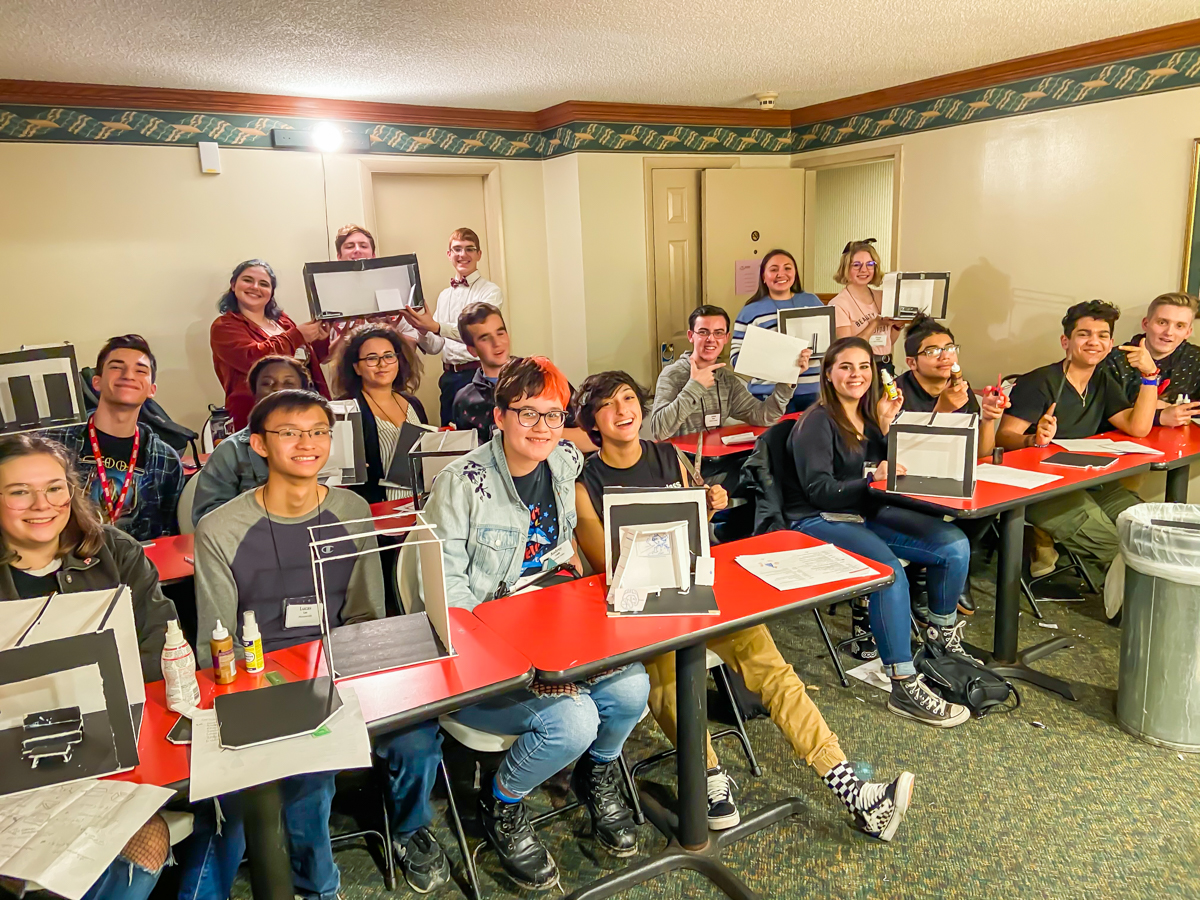 While at the Conference, Morgan, Kenna, and Winky attended multiple workshops including stage management, singing, dancing, sewing, and construction among others. In between sessions, the students had time to enjoy their surroundings, meet and support fellow conference attendees from around New York State, have fun at a "Roaring '20s" themed evening event, and participate in activities benefiting the Broadway Cares/Equity Fights AIDS initiative.
Winky, who is considering a career in theater, felt that she got invaluable experience at the Conference. "We had more than 150 workshops to choose from. I took stage management and really loved it. My goal is to become a professional stage manager. We also attended a college fair, so I made connections with colleges known for their theater programs. One of my teachers was also an admissions counselor at New York City College of Technology–a school I plan to apply to. The connections I made were really helpful," Winky explained.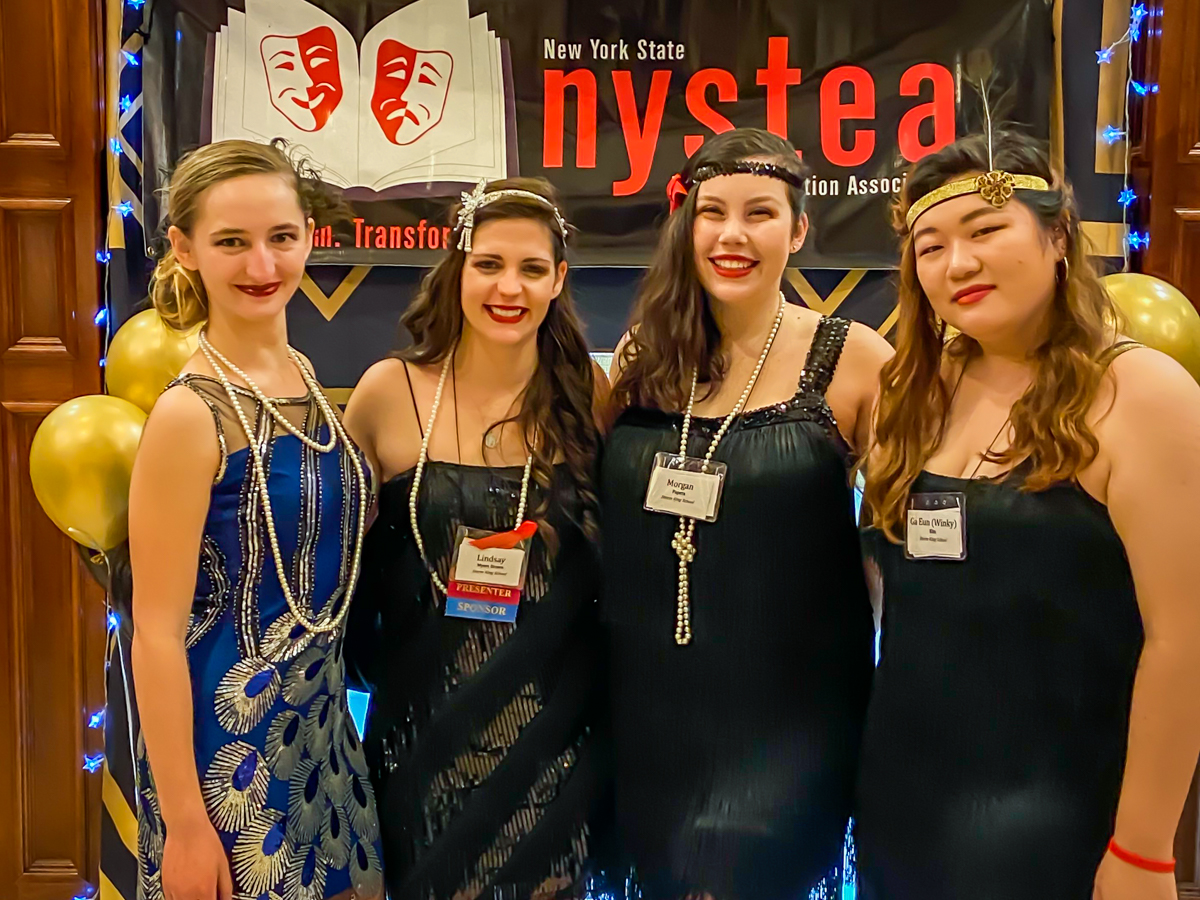 Morgan, an SKS theater and performing arts veteran, explained that being taught by industry professionals was an eye-opening experience. "I took an acting workshop, a tap-dancing and Fosse workshop, and something I've never tried before–aerial dancing! It was new for me and definitely stretched my limits outside my comfort zone. Having professionals with different approaches to critique my work was a great experience," Morgan explained.
For Kenna, who loves theater and backstage work as a hobby, the event reinforced what she's learning here at Storm King: "The connections I made here really helped and motivated me. Normally, I work backstage. The dance workshop I took gave me a new appreciation for what actors and dancers do on stage."
Mrs. Brown was very pleased with what her students accomplished this year and hopes to take a larger group to the Conference next year. "The weekend was a lot of fun and I'm so pleased that my students benefited from the experience in so many ways. My goal next year is to get several sophomores interested in theater to attend. If they can attend the event for three consecutive years, as seniors, they will become eligible for scholarships to many prestigious theater colleges."