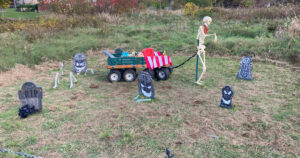 Student-volunteers from The Storm King School have stepped up to serve the local community once again– this time, at the Hudson Highlands Nature Museum (HHNM). On Saturday, October 30, the museum set up its annual 'I Spy Halloween Scavenger Hunt Nature Trail' at its Kenridge Farm location in Cornwall, NY, and they were there to help.
The 'I Spy' Nature Trail is designed as a spooky scavenger 'haunt' where small children and their families can wear their costumes and enjoy Halloween outdoors, at their own pace, and in a safe, natural setting. Our students arrived bright and early that morning to assist museum staff in setting up the haunted trail, hiding scavenger items, managing the flow of children and their families, and helping with the clean-up afterward. According to the staff at HHNM, the entire day was a great success which they attributed, in part, to the teamwork, contributions, and effort displayed by the Storm King volunteers.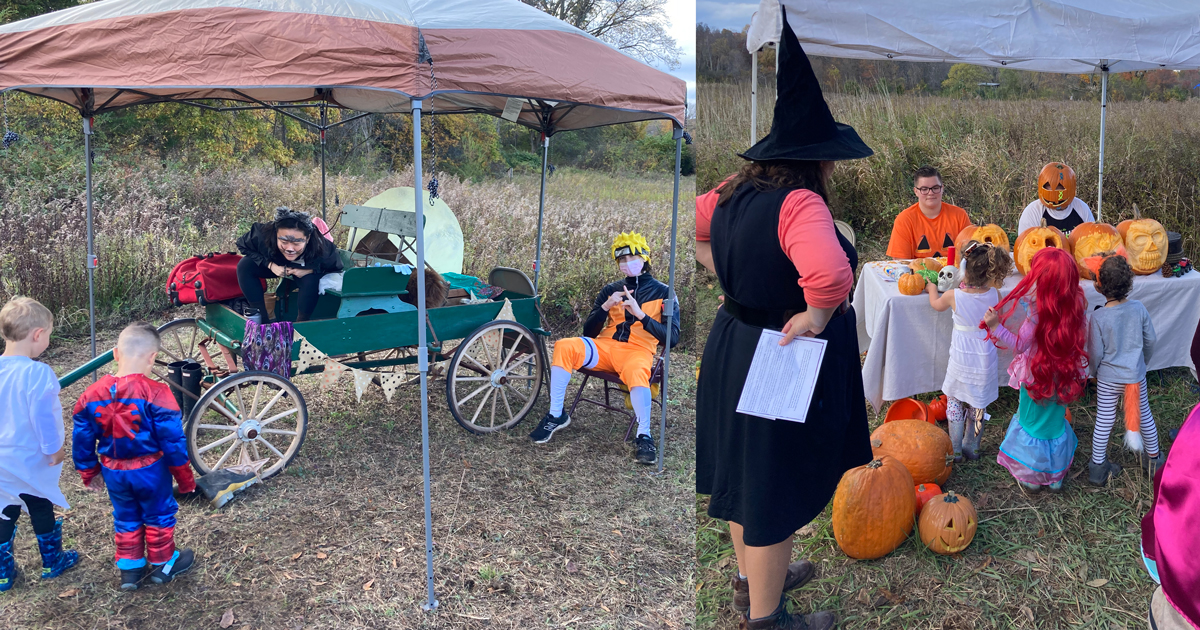 HHNM is a leading provider of nature education experiences in our area, using its living collections of native animals, natural habitats, and trails to present a wide variety of programs for people of all ages. The 'I Spy' event is a good example of how Service Learning at The Storm King School benefits students more than just working to accumulate community service hours.
Through partnerships with local organizations including Black Rock Forest, The Newburgh Armory Unity Center, HHNM, and others, our students can engage with the local community in a wide range of ways.  According to SKS' Director of Service Learning Ben Harnick, "Experiential, hands-on learning is what it's all about and we make every effort to reach out to organizations in our area that not only need our students' help, but will also provide a meaningful learning experience for them. We also strive as much as possible to go outdoors, take advantage of our natural environment, and all the Hudson Valley has to offer." Great job, SKS!