Storm King School students from 20 nations took a day off from classes recently to help the Earth, share their cultures, and say 'hello' to spring. On Thursday, April 21, 2022, the school community came together for a day of service, activities, food, and fun at a dual celebration of Earth Day and Global Community Day.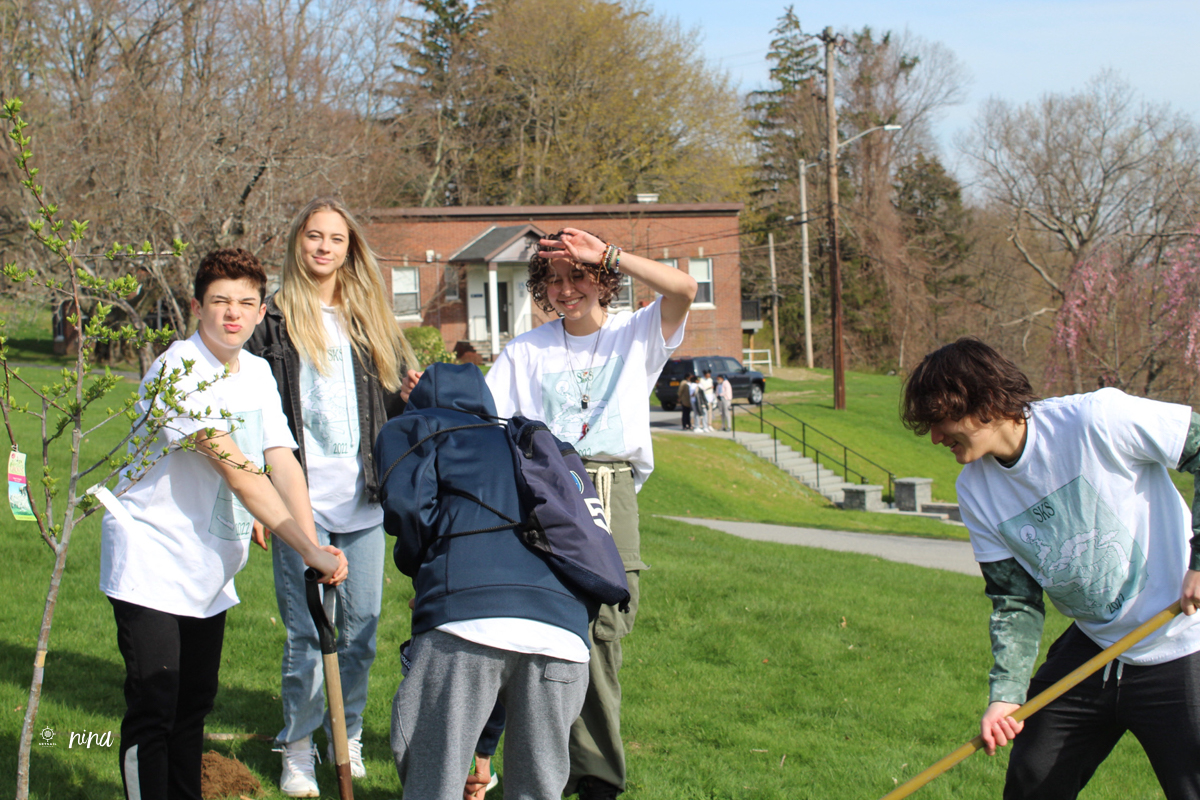 In the morning, students volunteered for service opportunities on campus and in the local community to commemorate Earth Day. Tree and seed planting, greenhouse cleanup, and invasive species removal and trail maintenance in Black Rock Forest were only some of the green activities students enjoyed. Many students also rolled up their sleeves to paint the gymnasium and clean up our campus, while others made blankets for the Hudson Valley SPCA and created environmental postcard art to commemorate Earth Day.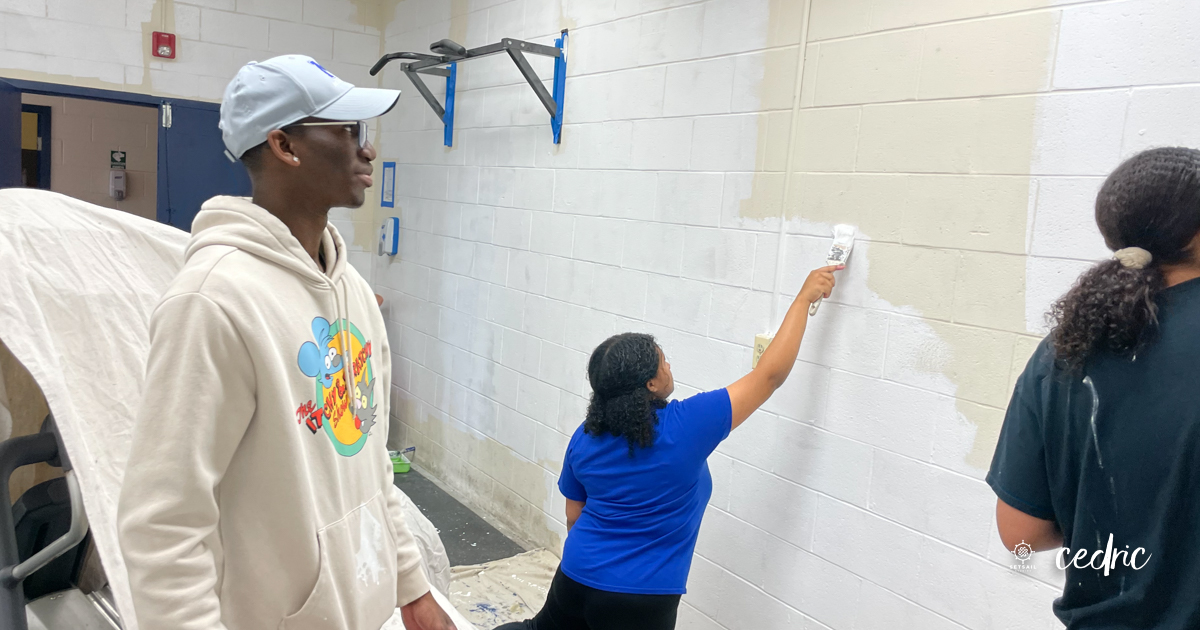 A highlight of the day was Chef Andrew's 'global lunch' featuring a wide variety of delicious courses from different regions of the world, including Korean sausage and rice cake skewers, Indian samosas, Turkish kebobs, Ukrainian Halushki dumplings, sushi, tempura shrimp, and more.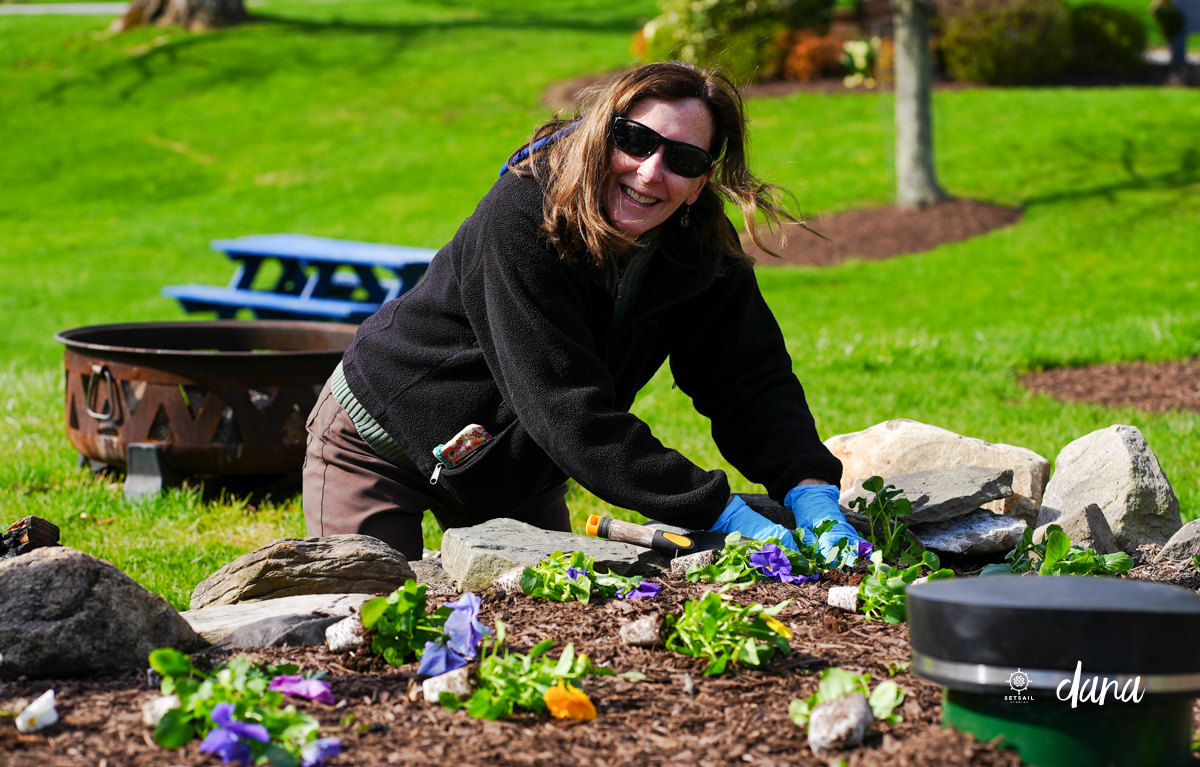 After lunch, Global Community Day kicked off in the Walter Reade Jr. Theatre with an international flag parade where students representing all the nations at Storm King proudly waved their national flags.  Next, the community enjoyed a preview performance from Storm King's upcoming spring musical, Chicago: High School Edition.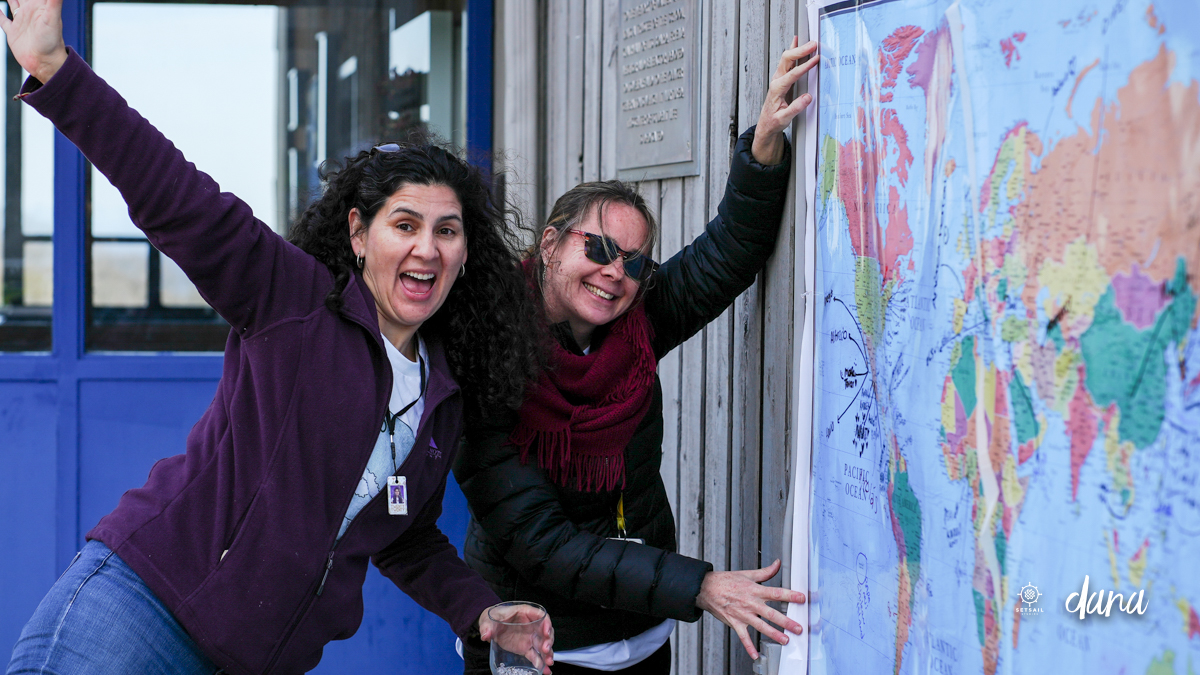 For the remainder of the day, students participated in various cultural activities stationed around campus. In the dining hall, students created a colorful sand mandala, experimented with henna, and enjoyed face painting while others played volleyball and participated in Korean field games on the athletic field.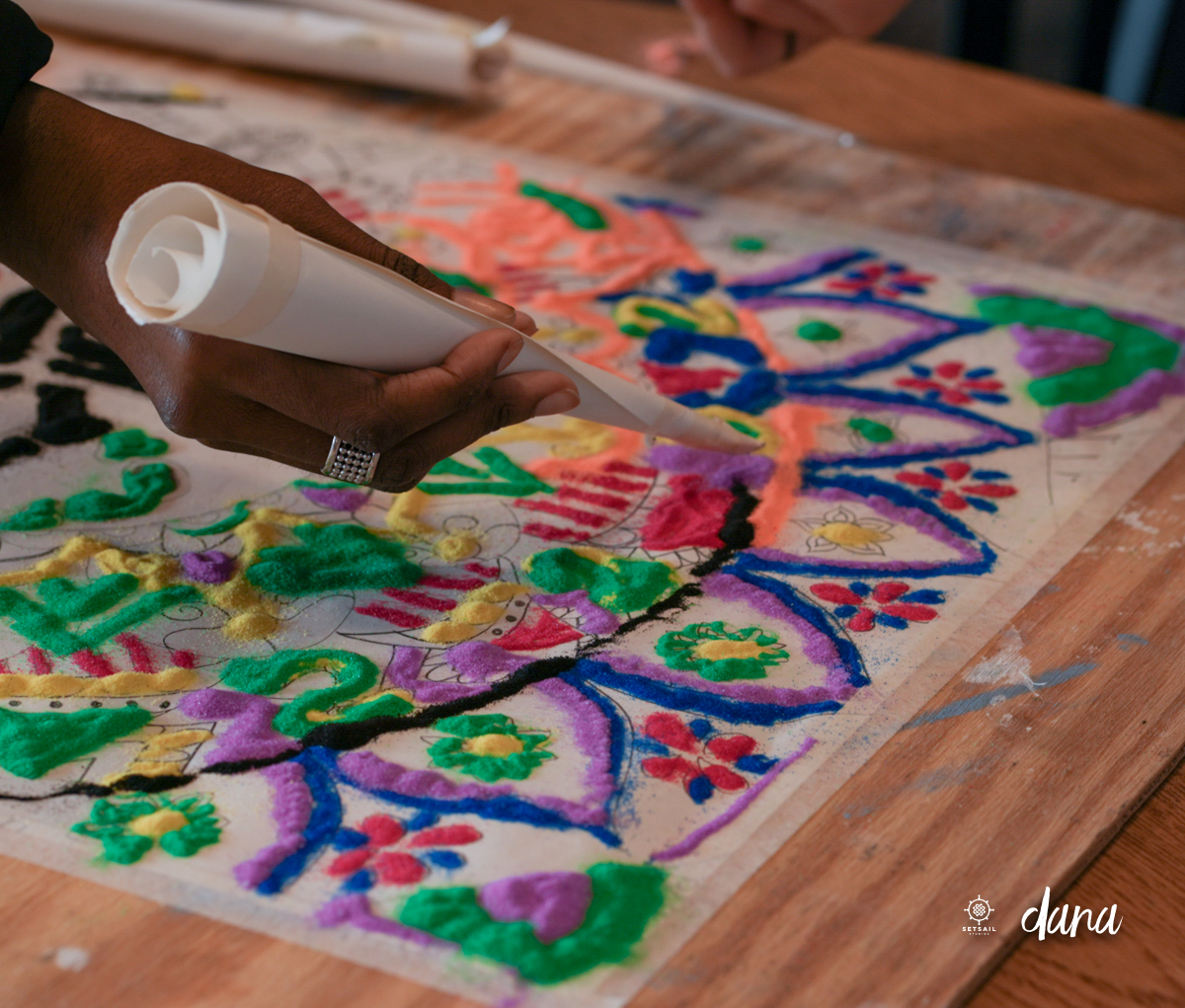 The day culminated in a colorful Holi celebration on Ledoux Terrace. Holi is a popular ancient Hindu festival known as the 'Festival of Colors' and the 'Festival of Spring.'  The colors bursting in the air mixed with the laughter of the students was the perfect ending to a perfect day.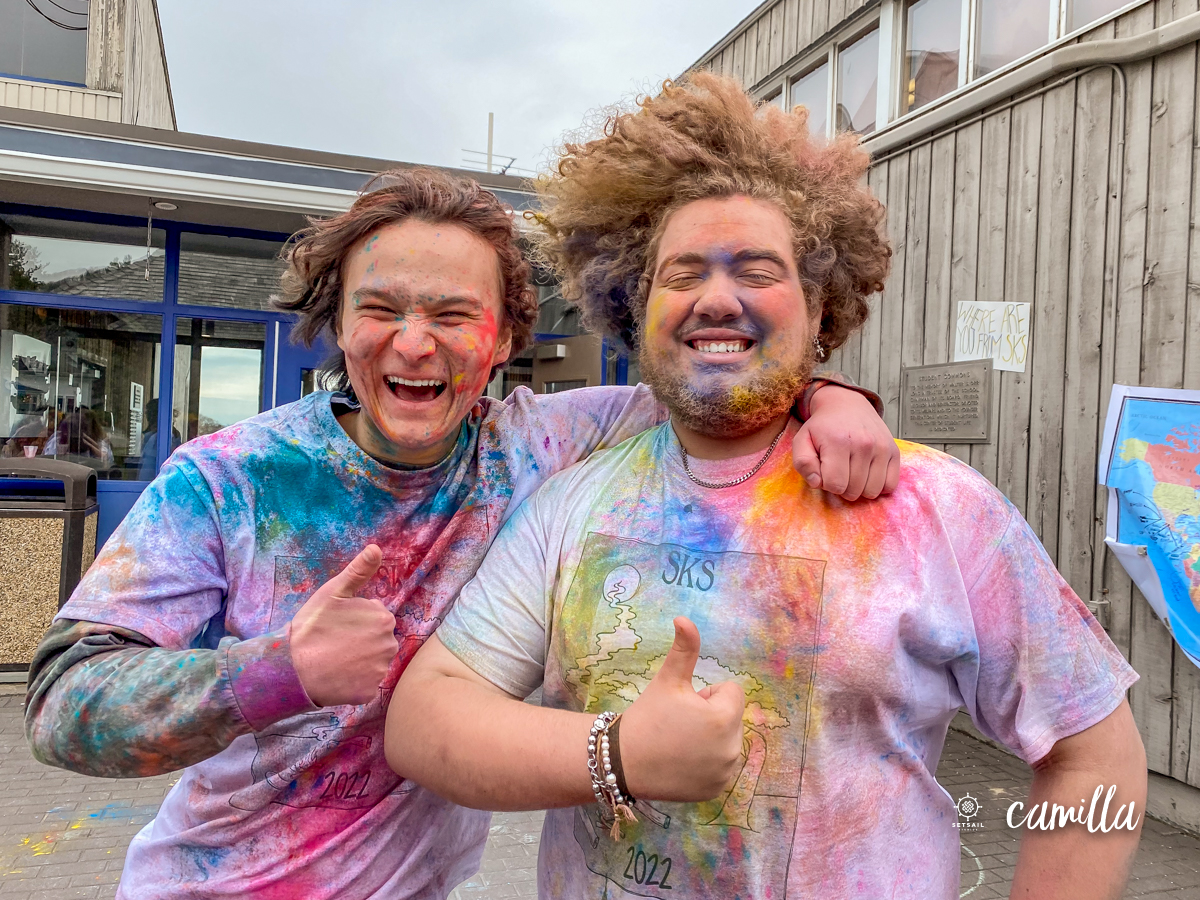 Many thanks go out to all of the faculty and staff who worked to make Earth Day and Global Community Day a success this year and our students who volunteered and participated in the day's festivities.