Students in the Department of Visual and Performing Arts helped the Storm King community ring in the holiday season–complete with an appearance by Santa Claus– at SKS' 2018 Winter Dance Recital. On Thursday, December 13, 14 girls and 1 boy in Jeanette Jacobson's dance class performed 18 dance routines at the Walter Reade Jr. Theatre. Their performances choreographed to a diverse mixture of musical genres, brought smiles and applause from the audience and kept spirits high as our students prepare for final exam week.
Mrs. Jacobson, who choreographed the show, was ecstatic about the performances and all of the hard work her students put in throughout the fall semester: "I am so proud of our dancers. Their smiles lit up the stage last night! I thought they all performed with confidence and poise. Some of the pieces involved really difficult choreography and the dancers rose to the occasion.  I loved the excitement backstage before the show began and it warms my heart that some of the loudest applause came from there. The students were cheering each other on every step of the way."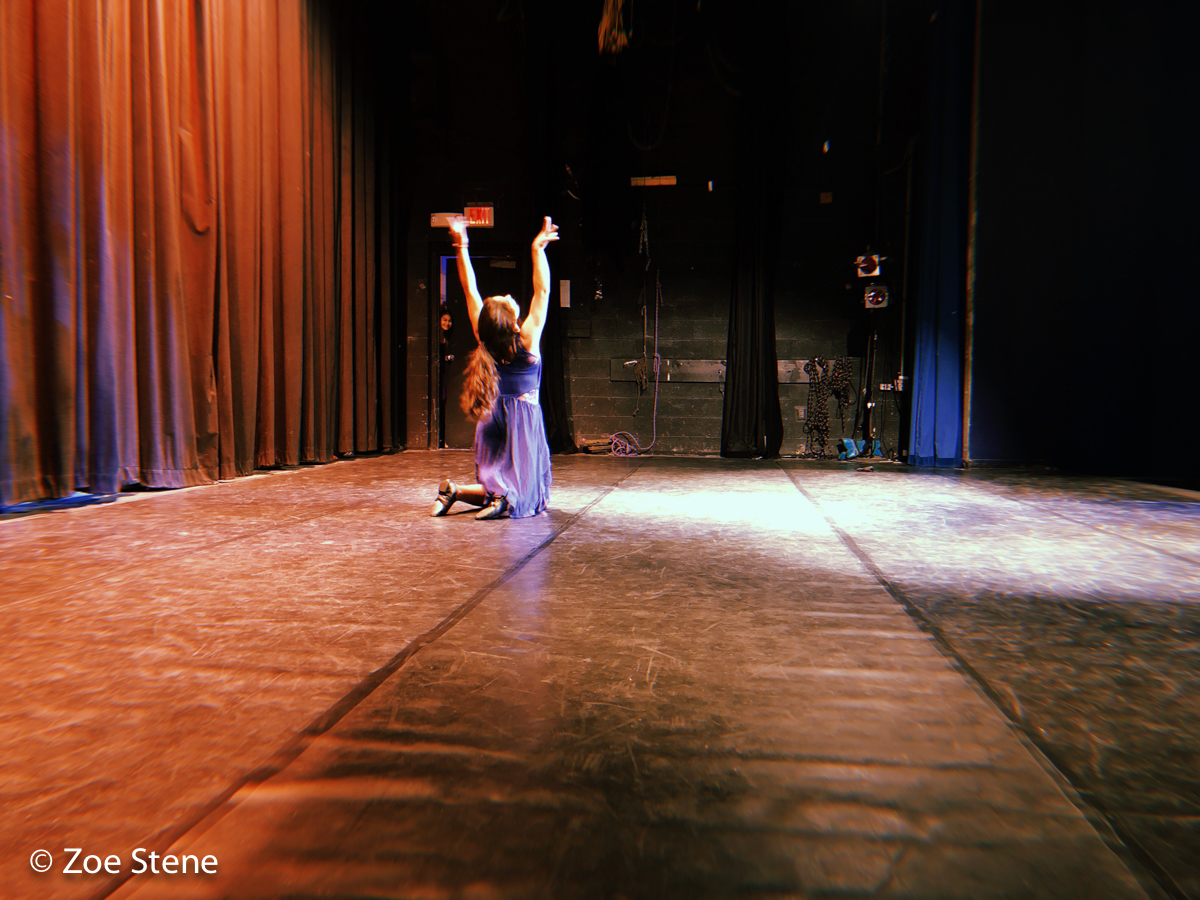 The audience agreed as they were treated to performances such as the lively opening number  It's Tricky featuring all the dancers; several group numbers including Beyonce, Young and Beautiful, and Rewrite the Stars, and solo performances highlighting the talents of dancers including eighth-grader Taylor Moreno, juniors Morgan Papera, Rory Tobin, and Thanyakumari Chandran, and seniors Savannah Buon, Caitlin Jones, and Shania Roehrich.  At times during the recital, it was hard to tell who was having more fun, the audience or the dancers. The smiles peaked during the final performance of Santa, which brought all 15 dancers together on stage including senior David Lu who appeared as Santa Claus. "It was fun performing as the only male dancer in the class. All of the girls are very good dancers and I learned a lot from them," David commented after the show.
Congratulations to all of our student-dancers and Mrs. Jacobson for putting on yet another successful show this year. Special thanks go out to all the members of the technical crew, theater tech teacher Lindsay Myers Brown who designed the lighting and sound, and to the entire school community for their continued support of the arts at Storm King.