Spring Arts Weekend was back in person this year at The Storm King School, showcasing the amazing work of our talented students in visual arts, music, and poetry. The celebration kicked off with a bang on the evening of Thursday, April 28, with the Student Art Show in Ogden Hall.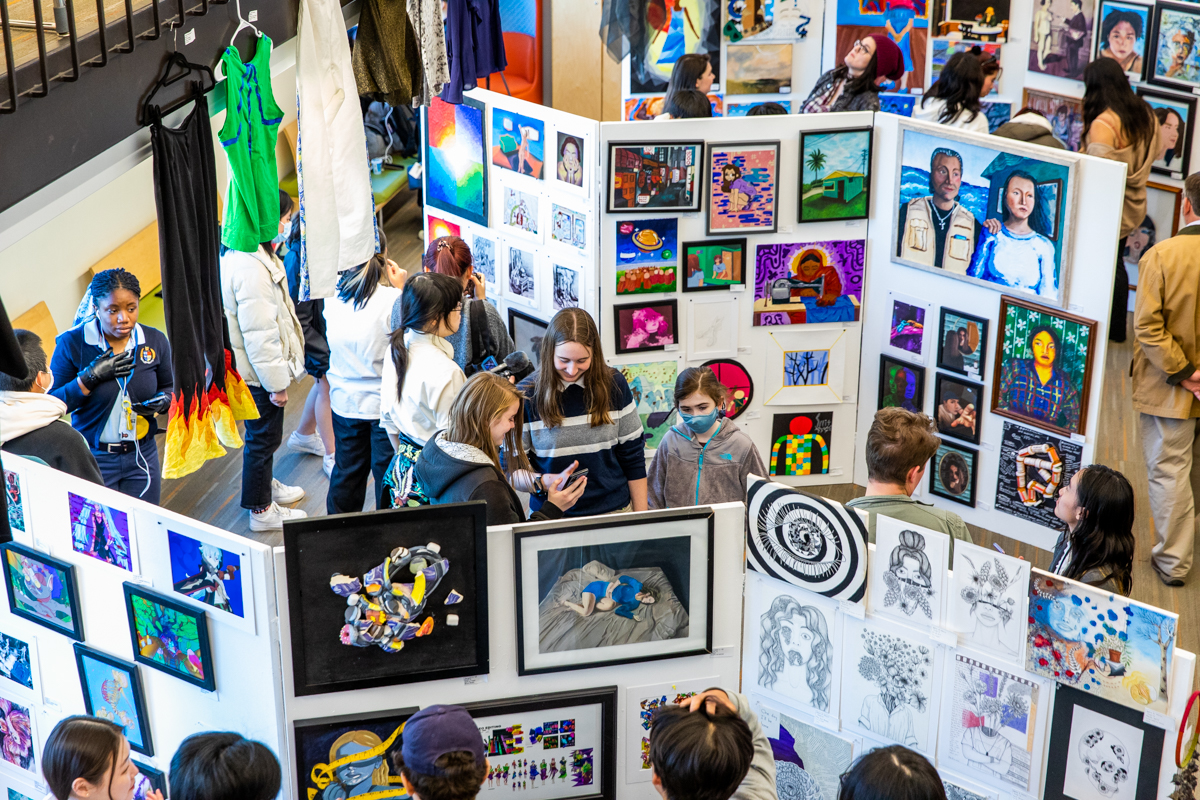 Visual Arts Chair John Carruthers was very pleased with the show and the community's reaction: "This year was remarkable for a few reasons—students were able to experience traditional media that was difficult during Covid protocols such as charcoal, painting, etc. and 3-D. Students who had embraced digital drawing tools during online learning really learned how to maximize those platforms and create fantastic work.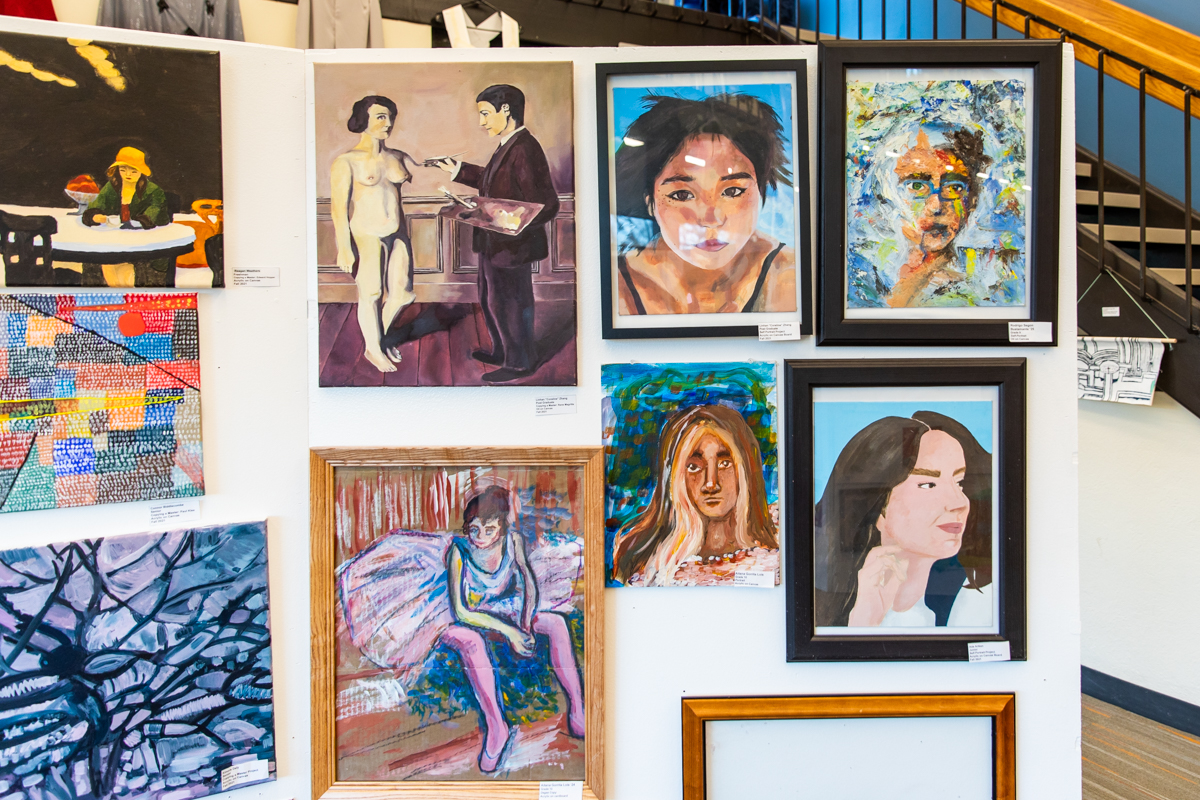 Also, perhaps most importantly, students got to work in the same room and feed off each other's energy and ideas. Being able to do that is a big part of our program. Students can explore media and discuss work with peers, which creates an exciting environment in the art room."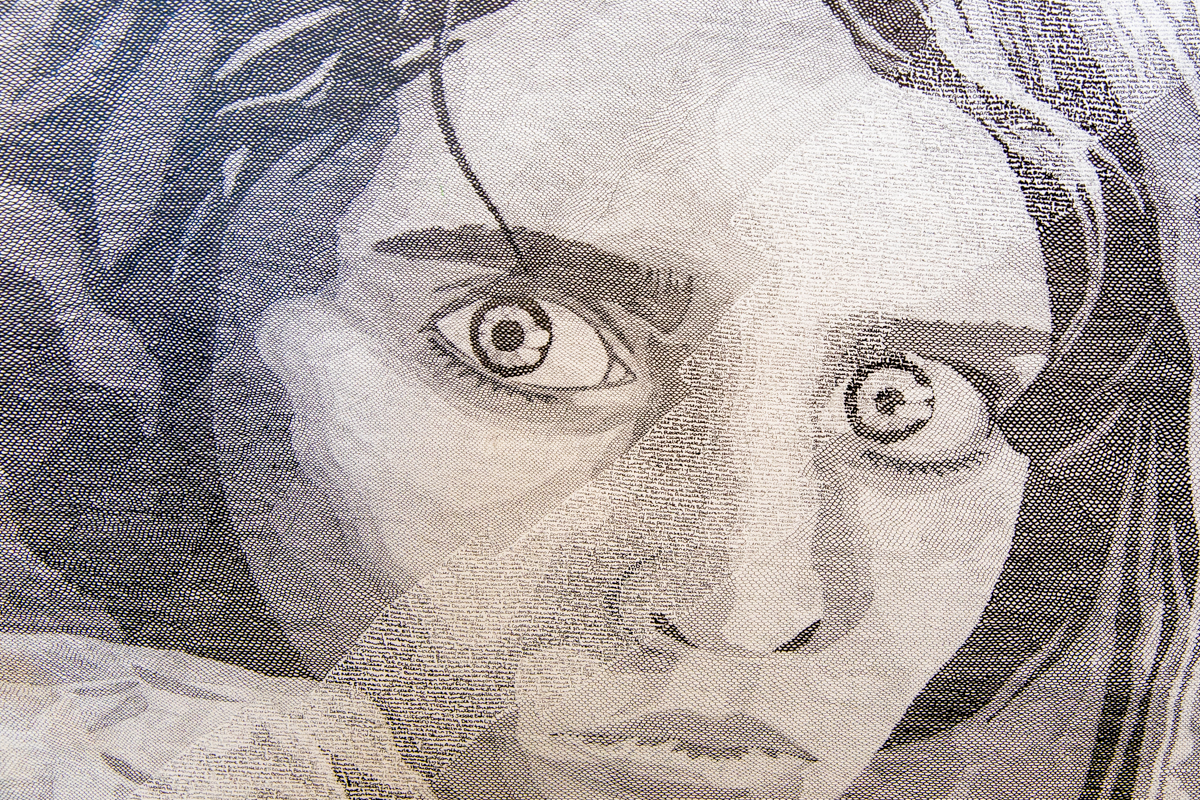 This year's art award recipients:
Best Traditional Media: Ziqi "Linda" L. '23 for Black Hawk
Best Digital Art: Laura H. '23 for Assault Series
Most Creative: Jianglan "Alice" L. '22 for Back on Track
Best in Show: Adela Arnal Marrun '22 for Afghan Girl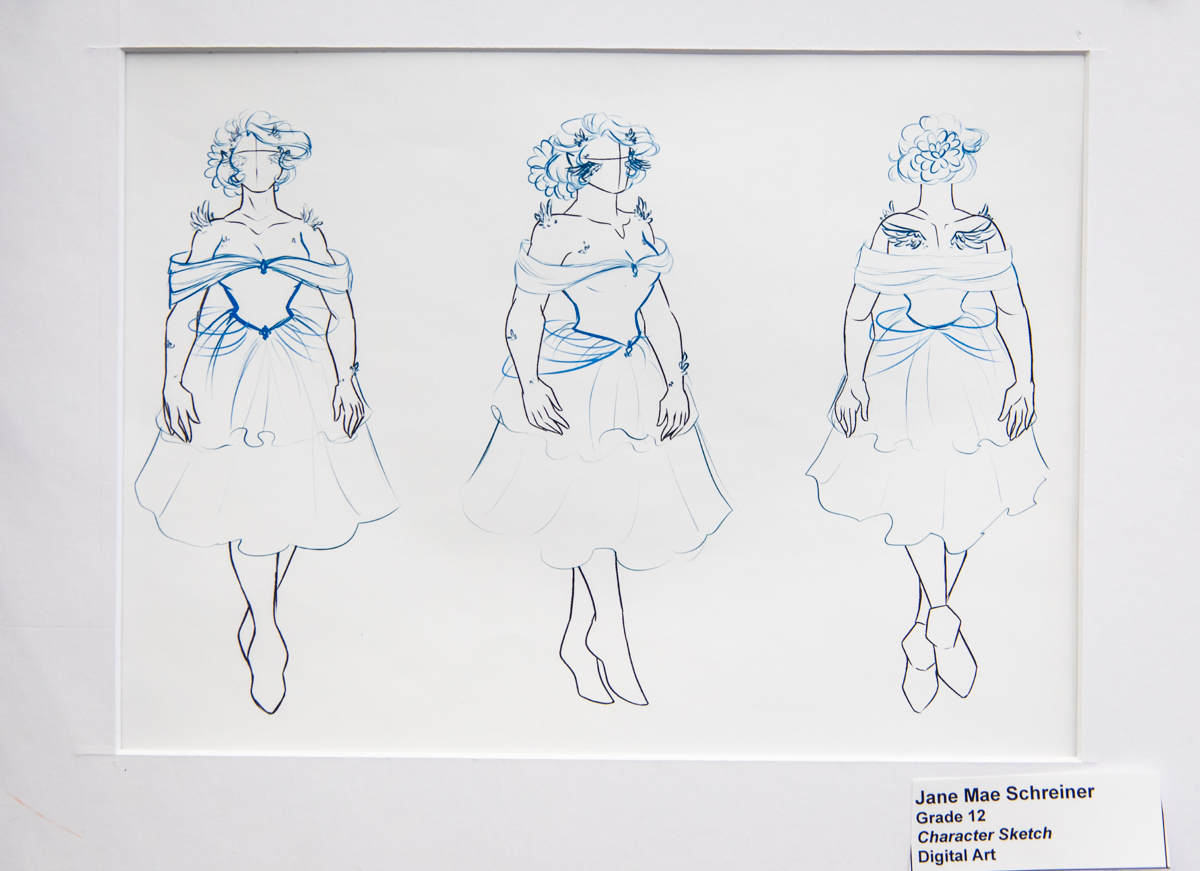 Congratulations to the winners, and to all of our talented student artists who have worked hard all year to create this exhibition of outstanding work.