As the School moves closer to its 154th commencement, the Storm King School community was treated to another Arts Weekend event showcasing the talent of our music and voice students– the Spring Music Recital.  The recital held on Friday, April 29, 2022, featured a series of instrumental and vocal performances from different musical decades and genres.  For our graduating seniors, the event was their final music performance on the stage of the Walter Reade Jr. Theatre before commencement on June 4.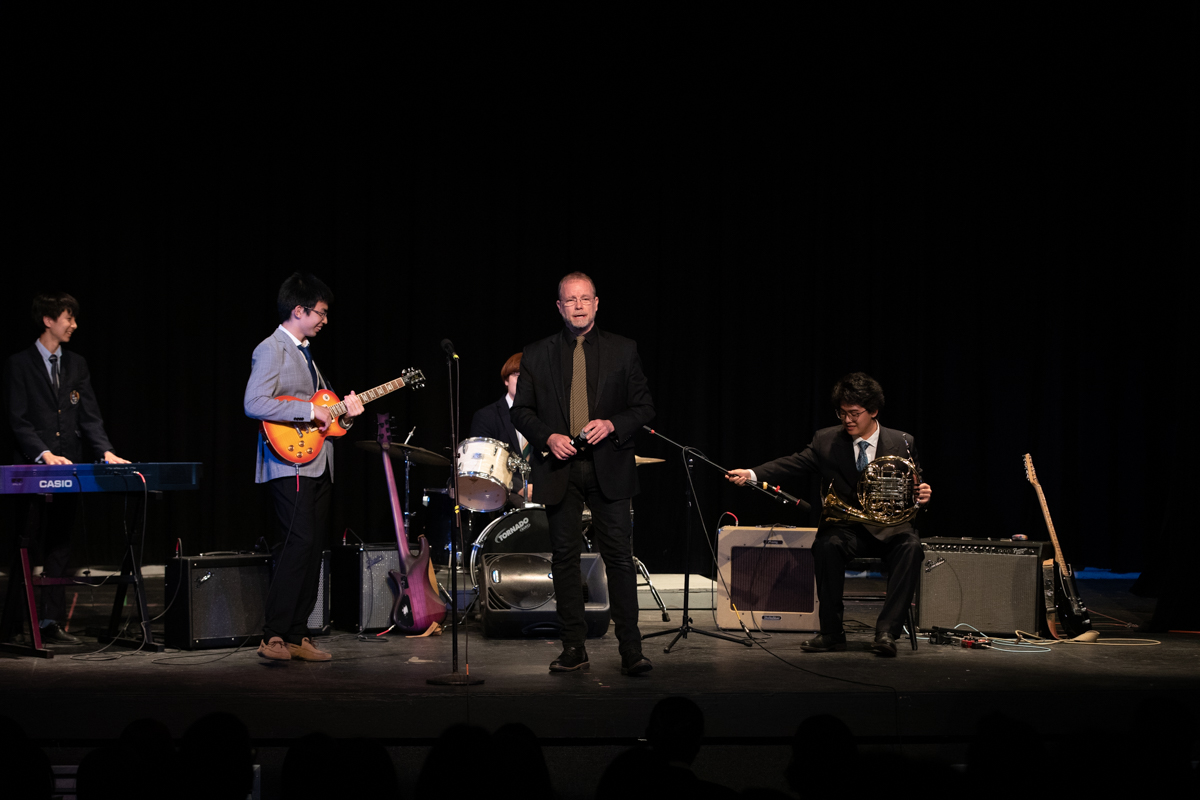 SKS musicians: Alex N. '22, Ha V. '22, Otto S. '22, Jan R. '22, Adit M. '22,  Thomas C. '23, Cedric Z. '23, Sota K. '24, Vic G. '24, Sagan N. '25, Daniel Z. '25; SKS vocalists: Theresa G. '22, Hisham A. '22, Zoe B. '22, Zainab D. '22, Elizabeth D. '22, Alex N. '22,  Nina G. '23, Laurel P. '23, Riley T. '24. Madison B. '24, Isadora K. '24, Aitana L. '24.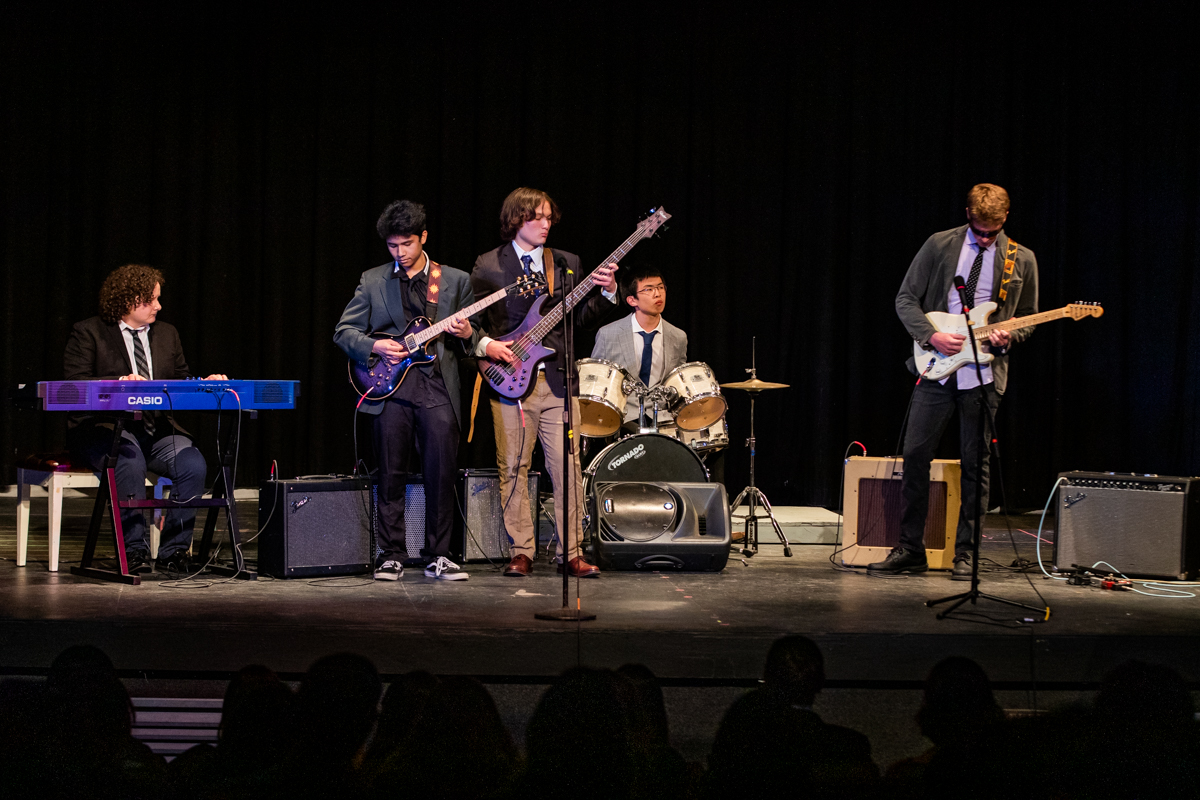 Following a short introduction by Music Director Paul Connors, a pop ensemble performing the Bruno Mars hit "Runaway Baby" was the first to take the stage. While Alex's vocals captured the audience, drums by Sota, guitar by Cedric and Ha, and bass by Thomas had everyone clapping.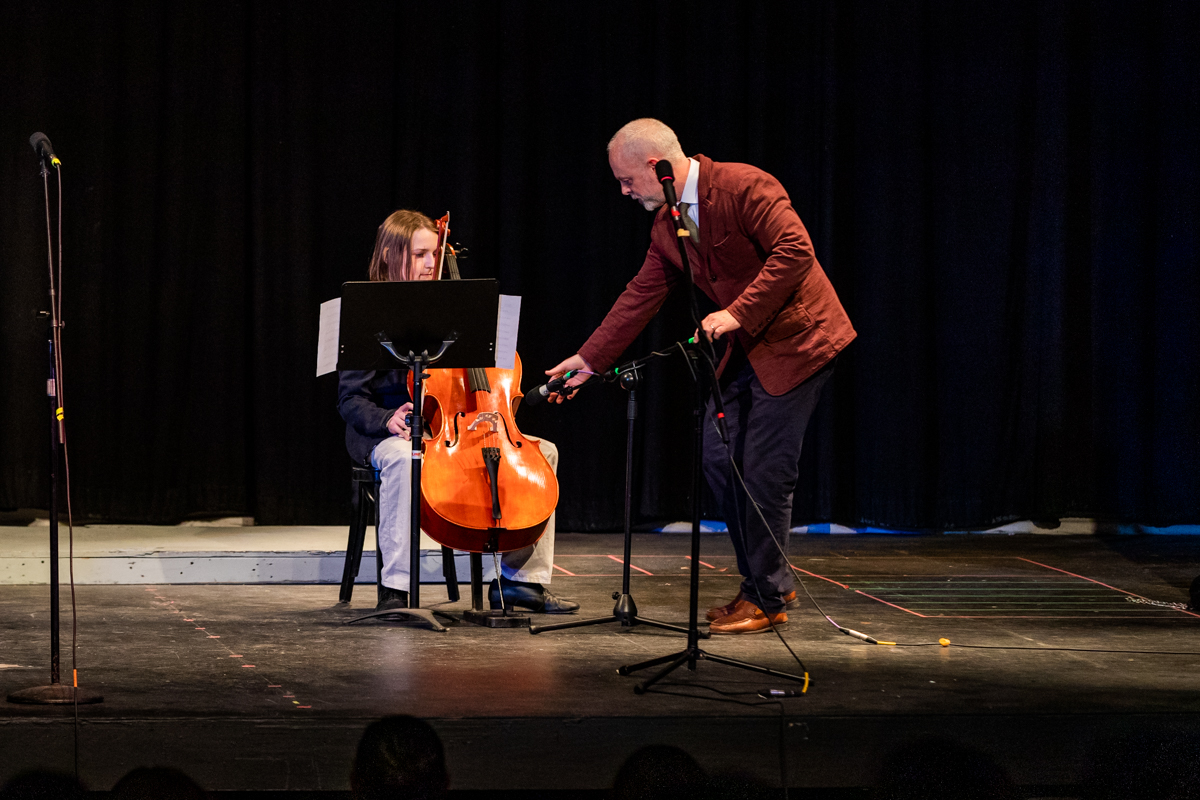 Next up, the instrumental quartet of Daniel on the keyboard, Vic on French Horn, Cedric on guitar, and Sota on drums gave a smooth performance of HOYO-MiX's "Moon Halo." In a quick change of mood, Otto, Thomas, and Ha joined Jan on drums for a cool rendering of Billy Coldenham's "Red Baron." The final ensemble of Adit, Thomas, Cedric, and Alex had the audience singing along to their performance of the Allman Brothers' "Jessica." A highlight of the evening was the closing instrumental number– an upbeat cello solo of Bastille's "Pompeii" by Sagan.
After the instrumental performances, members of the SKS choir took turns performing a series of solos and duets, including Edith Piaf's "La Vie en Rose" by Riley and Cortex's "Troupeau Bleu" by Alex, Mozart's "Laudate Dominum" by Nina, the Beatle's "Yesterday" by Isadora, and an ethereal duet performance of "I See the Light" by Hisham and Zoe among others. To conclude the music recital, the entire SKS chorus performed Rodgers and Hammerstein's "Favorite Things" followed by Miranda's "First Burn," earning them a standing ovation from the audience.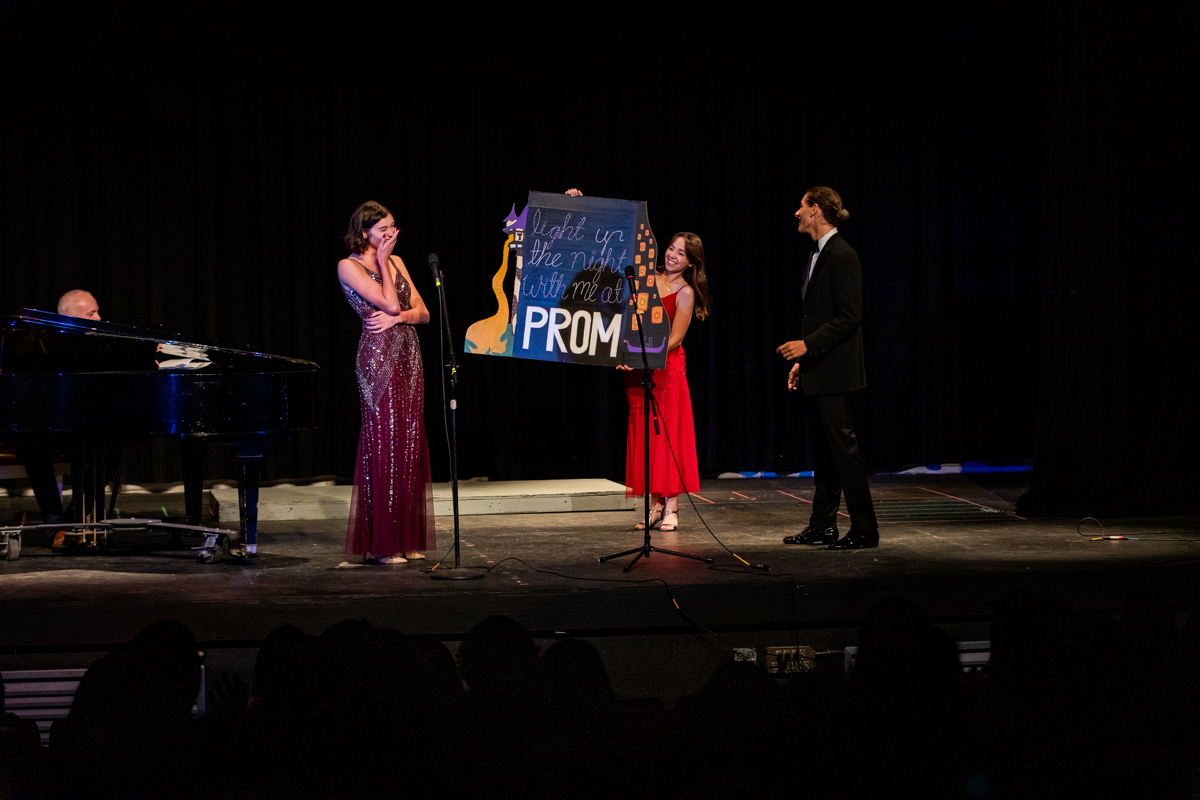 Congratulations to all of Storm King's talented students and their teachers for an outstanding performance, and for all of their hard work this year. Special thanks go to Theater Tech teacher Eliza Brown, Mac M. '25, and Elizabeth D. '22 for their work in the booth.