May is an exciting month on the Mountain, especially for Storm King Athletics. As the weather gets warmer, all six Cougar teams are making their final push toward the end of their competitive seasons while displaying true sportsmanship and having fun.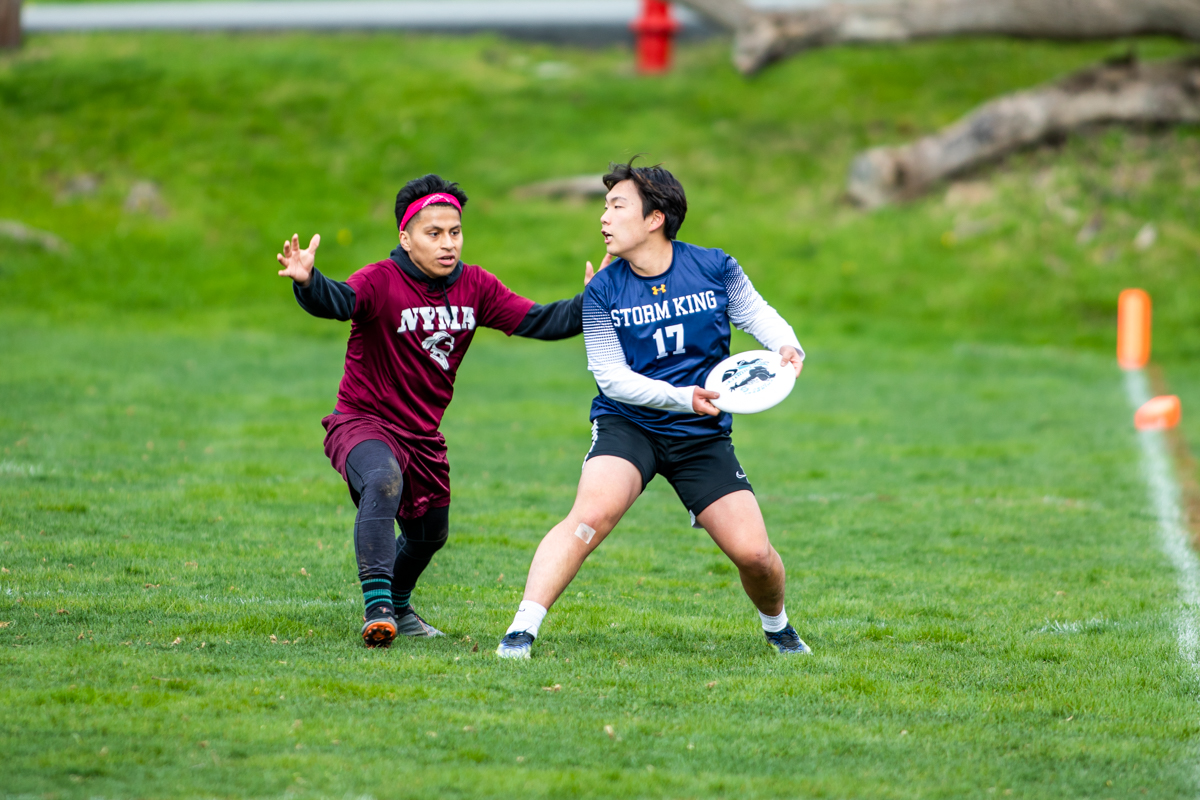 Ending April with an undefeated record, the SKS Ultimate team kept their winning momentum going into May. After their latest victory on the road over historic rival NYMA, the Cougars hosted the Knights on Wednesday, 5/11, for a tightly contested match. According to Coach Fulton, senior Anna N. '22 made several fantastic catches and Tyson C. '24 caught the 2 crucial, game-winning passes at the end, with great plays from Layla G. '23 and Lou H. '22 to clinch a hard-earned 17-15 win.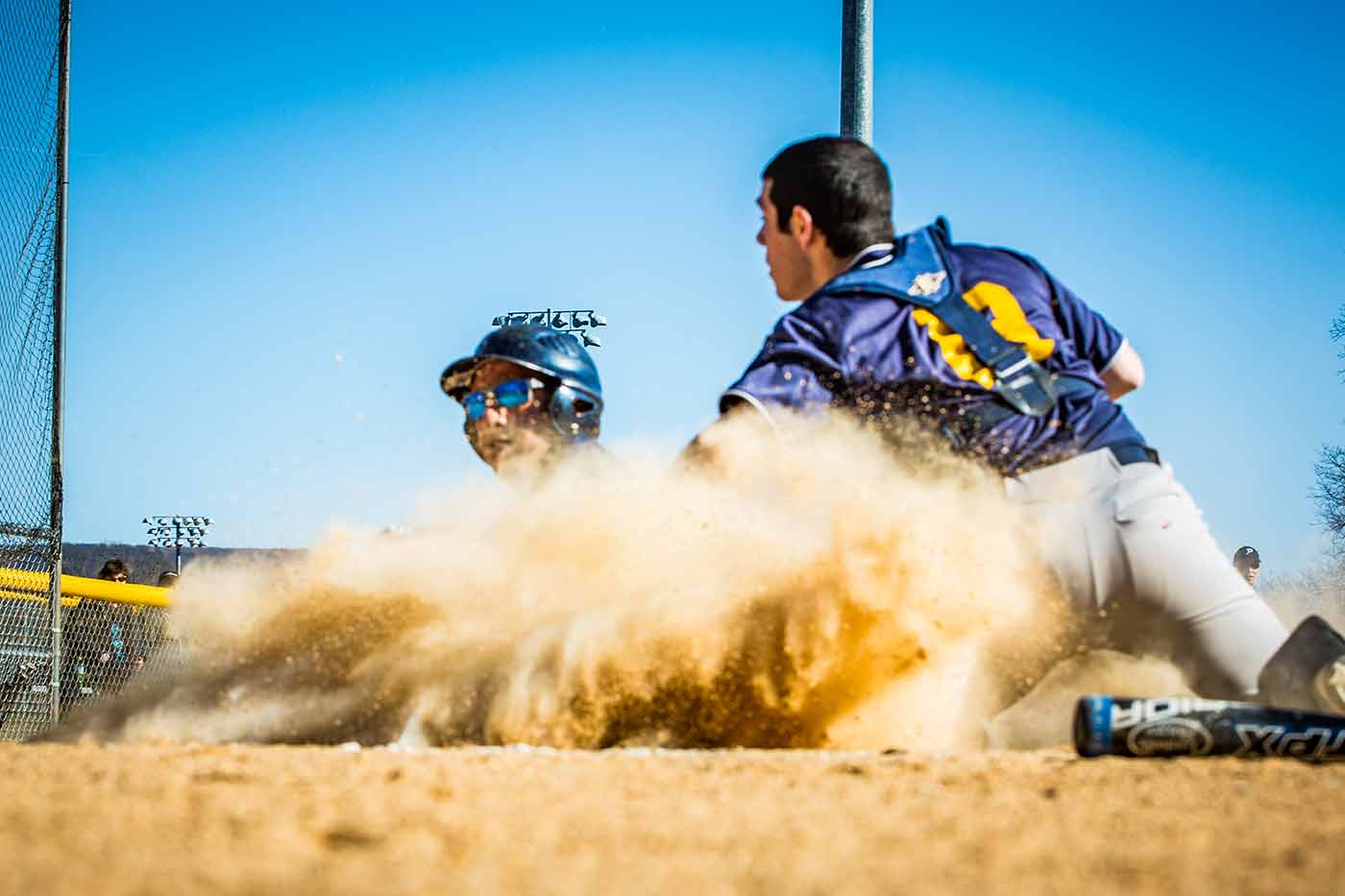 Coming off their late-April win against Oakwood, the Cougars were hoping for another victory when they traveled to Bridgeport, CT to play Capital Prep Harbor on Saturday, 4/30. After a valiant effort, the Cougars fell to the Sharks at the end of a tough game. Hoping for redemption against Hoosac on Friday, 5/6, SKS came out strong, gaining 6 runs in the first 2 innings. However, the Owls gained 3 runs in the 3rd inning and never looked back, defeating the Cougars in a 5-inning game.
Despite their efforts, the Cougars' poor luck continued at NYMA on Wednesday, 5/11. SKS racked up 15 hits, including 6 extra-base hits, but it wasn't enough as NYMA topped the Cougars 17-14.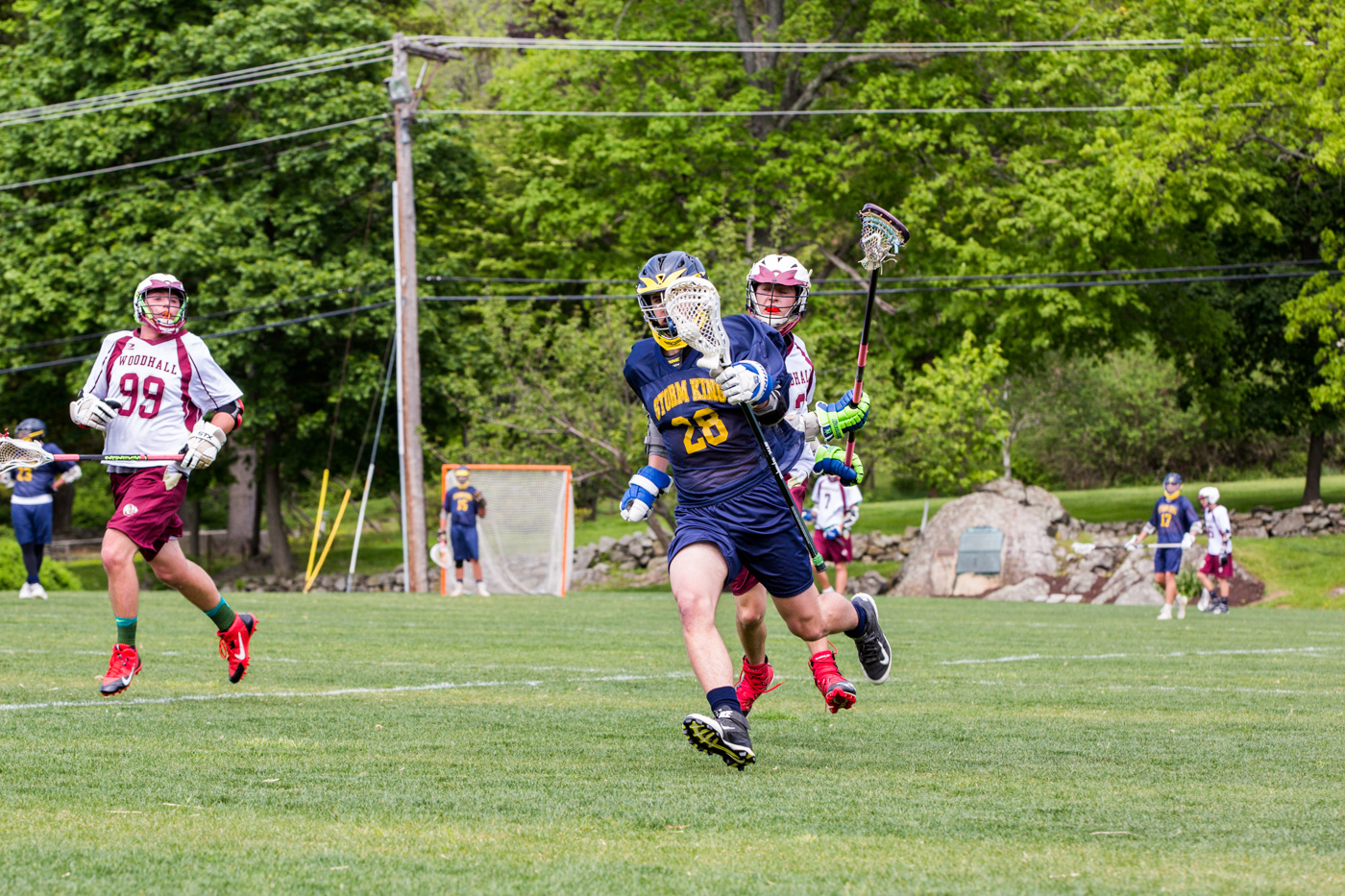 After a canceled game on April 30, the boys lacrosse team was back on track to host Woodhall on Wednesday, 5/4. The match resulted in a loss for the Cougars, but Coach Bennett said, "the boys had a blast playing with a good-hearted team. We played hard throughout the game and, yet again, didn't give up until the final whistle." The same fighting spirit held true two days later when the Cougars traveled to Harvey on Friday, 5/6, to experience another defeat after a tough match-up.
Never giving up, SKS hoped for redemption in a re-match against Woodhall on Saturday, 5/7. Unfortunately, the Cougars were outplayed once again, but their efforts were honored by the opposing team, whose athletic director, according to Coach Bennett, "went out of his way to congratulate our players on their toughness, work ethic, and sportsmanship– the highest of compliments from an opposing school."
Following another loss to the Darrow Ducks on Wednesday, 5/11, the Cougars will work hard to end their season on a winning note when they host Marvelwood on Saturday, 5/14.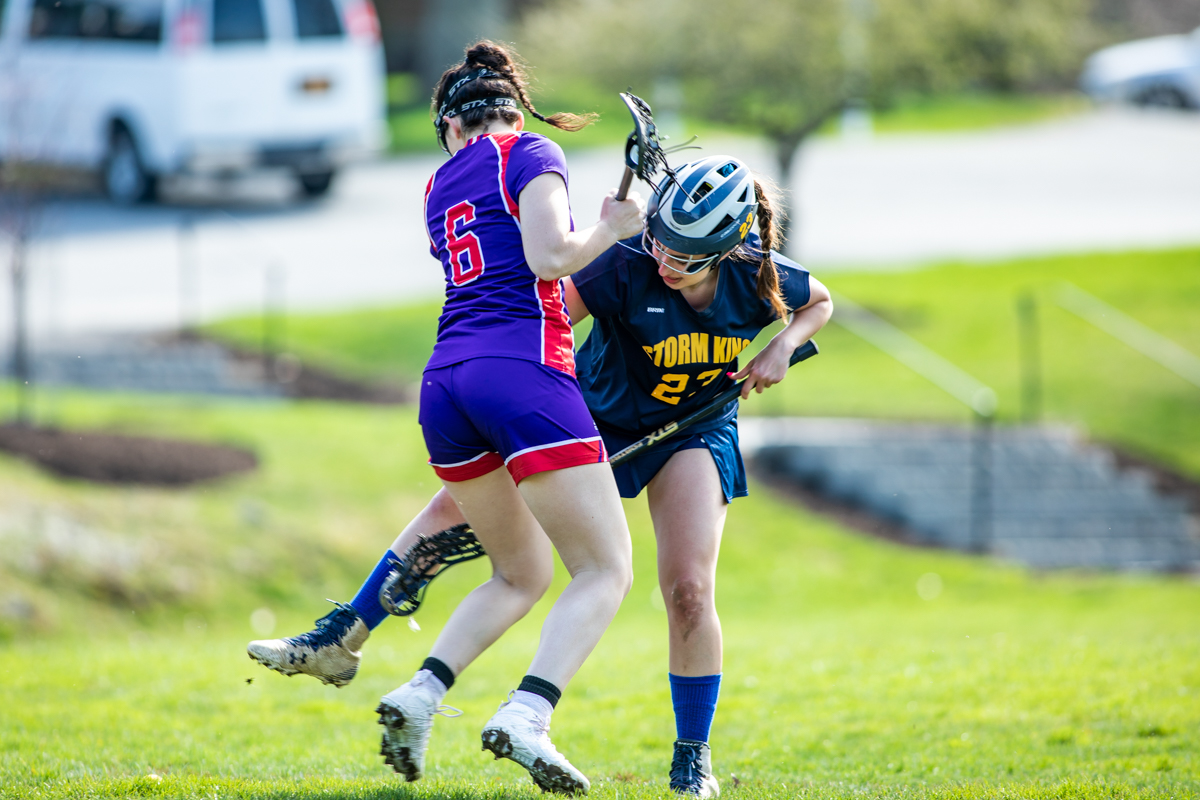 The girls lacrosse team closed out in April on the road to King School for a tough match against an experienced team. Captain Carly N. '22 scored 3 goals and, along with Co-captain Anora M. '22, kept the girls' spirits up as the team struggled with numerous injuries. According to Coach McMahon, "Goalie Nicole T. '24 continued to improve her skills and cleared one ball with a pass nearly to mid-field. Maddie D. '24 and Regina S. '25 played well on the defense while Adela M. '22 and Min K. '25 played well on attack."
On Wednesday, 5/4, the Cougars traveled to Greenwich Country Day School for a match again their JV squad. Despite a loss, SKS hung tough and had some moments of success as they learned to control the ball during the offense and shift on the defense.  Andy H. '22 scored for one and Carly scored for 3 as the team goalie made over 15 saves.
Two days later, the Storm King girls hosted Harvey School with rainy weather and chilly temperatures for their Senior Day game. Coach McMahon said, "the girls made the best of the weather and celebrated their Seniors with posters and flowers during a break in the drizzle. They acknowledged Maya M.,  Andy H., Anora M., and Carly N.
Carly led the girls with scoring, making all 5 goals, but also with leadership on the field as the dense fog rolled in. "She kept the girls' spirits up as they tackled, moving the ball up the field into scoring positions. The girls advanced their game as a team and I'm proud of their accomplishments and the fact that they can focus on mini-goals in each successive game," McMahon continued.
To close out their season, the Cougars have back-to-back games hosting Hamden Hall on Saturday, 5/13, and Millbrook on Sunday, 5/14.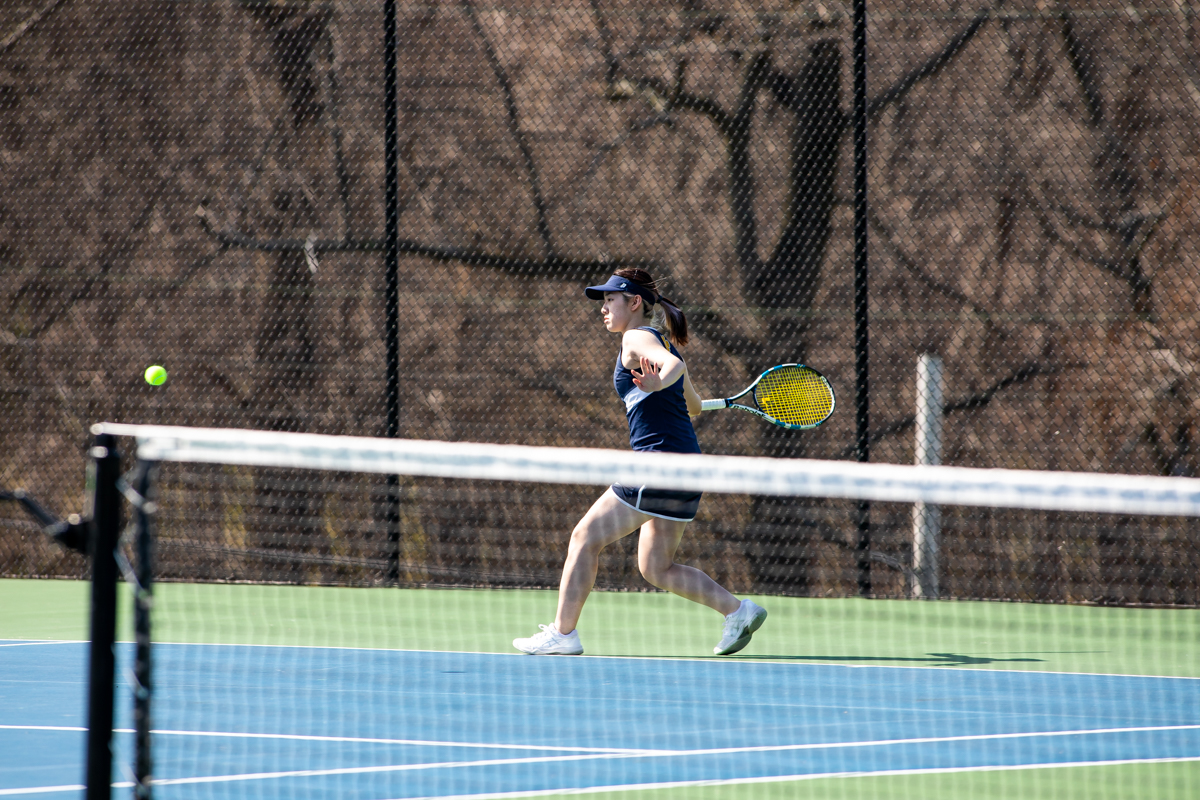 The girls and boys tennis teams kicked off the month by hosting a competitive co-ed match against varsity and JV players from Rocky Hill School on Sunday, 5/1. According to Coaches Carrano and Feffer, "this was a casual competition with mixed doubles and singles. It was great practice and fun for everyone involved."
For the girls team, the positive energy carried over to their next match versus Marvelwood on Monday, 5/9. Home advantage was with the Cougars who played the Pterodactyls for the first time this season. In 5 singles and 2 doubles, the girls swept the match, with SKS winning all competitions (singles: 8-1, 8-1, 8-6, 8-2, 8-0; doubles: 8-6, 8-3). Charlotte T. '25 played singles for the first time, winning 8-0. "Overall, all the girls played extremely well," commented Coach Carrano. Unfortunately, the Cougars ended their competitive season with a loss to St. Luke's on Wednesday, 5/11.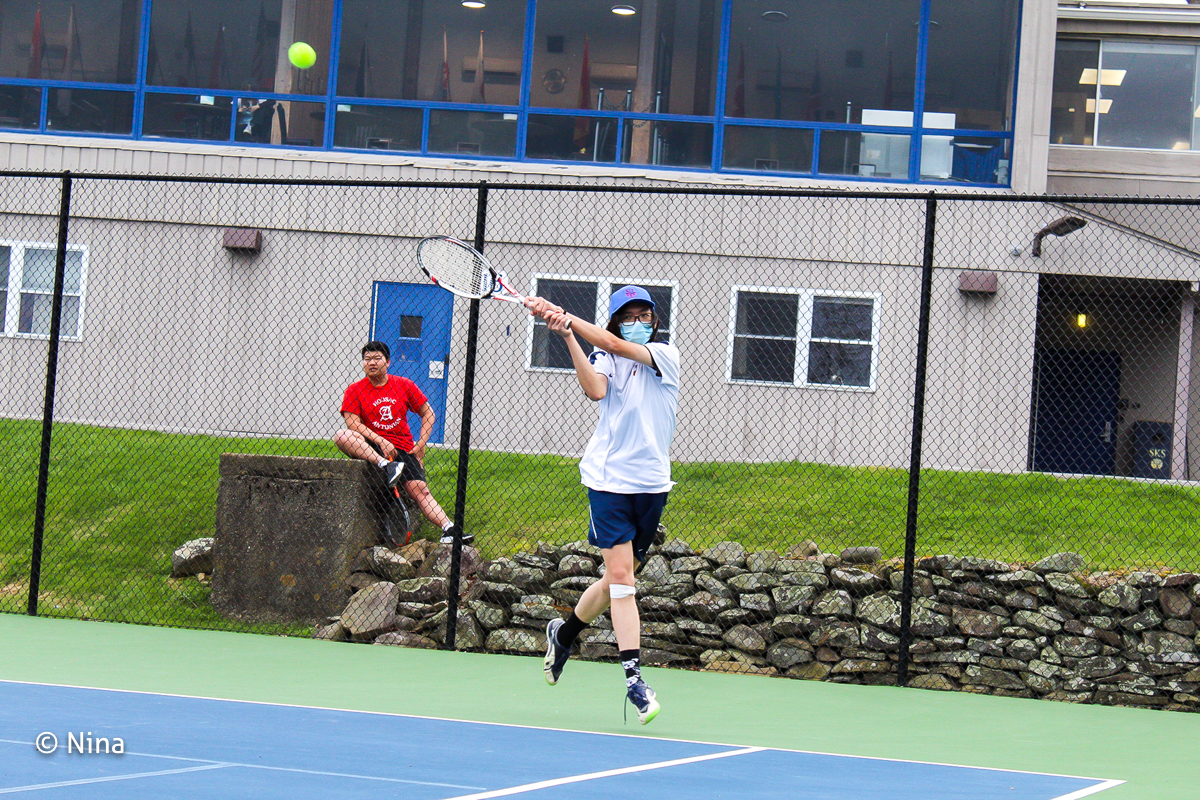 After their coed match against Rocky Hill on Sunday, 5/1, Boys Varsity Tennis continued their winning ways when they traveled to face the Marvelwood Pterodactyls on Monday, 5/9. In a resounding shut-out, the boys swept Marvelwood 9-0 in doubles and singles play.
Only 2 days later on Wednesday, 5/11, the Cougars played the Pterodactyls once again on the SKS courts. Despite their efforts at redemption, the Cougars soundly overcame their opponents in another 9-0 shutout in the final game of their competitive season.