If you are wondering what's been going on in Ogden Hall, you've probably seen Storm King's new Writing Center in action. In a bright, sunny corner overlooking the woods behind, the SKS Writing Center was established earlier this year with the mission of helping students from all grade levels to further improve their writing skills. Led by peer-tutors and supervised by SKS' English Department faculty, the Writing Center is a place where students can work in a comfortable and collaborative environment, and receive suggestions that will enhance their level of skill and confidence in writing. The Writing Center is open throughout the School's academic day, with peer-tutors and faculty supervisors available during every class period.
Set up and directed by faculty member Carolyn Mendlewski, the Writing Center provides assistance in the areas of grammar, content, and structure. "Whether it is a research report, essay, or poem, students can bring any writing assignment they're working on into the Writing Center to be critiqued," explains Mrs. Mendlewski. "Most students come wanting a grammar check, but quite often they receive input in the other areas as well. As a result, they often come back for multiple sessions."
The peer-tutors at the Writing Center are current Storm King students who have consistently demonstrated superior writing skills. Each tutor also received training for their role earlier in the year. "All of the tutors volunteered for their positions and show a great amount of enthusiasm and dedication," continues Mrs. Mendlewski. "Each tutor receives 10 hours of community service credit for their contribution, but for them, it's not just about getting the credits. It's about celebrating academics and getting to interact with other students that perhaps they didn't know before."
According to Mrs. Mendlewski, the Writing Center has been a hit with students and faculty alike. The tables are usually full for every class period, and sometimes there is a cue," she explains. "It is the student-led, supportive environment that makes coming to the Center attractive for both students and for our peer-tutors. Those who visit the Writing Center receive one-on-one attention in a no-pressure environment and improve their writing, while the peer-tutors have the chance to experience what it's like to be in a teacher's role and to grow as leaders."
For peer-tutors such as junior Tamar Haham McGowan '19, DJ Omolayole '18, and Emily Elizabeth Kent '21, working as a peer-tutor is not only a great experience, it will also be a plus when applying to college. "Working as a tutor is a lot of fun, and it will also look great on my college applications," says Tamar. "It is a clear win-win situation for students, tutors, and faculty. With its continued success, it is our hope to develop and expand the SKS Writing Center even further in the future," continues Mrs. Mendlewski.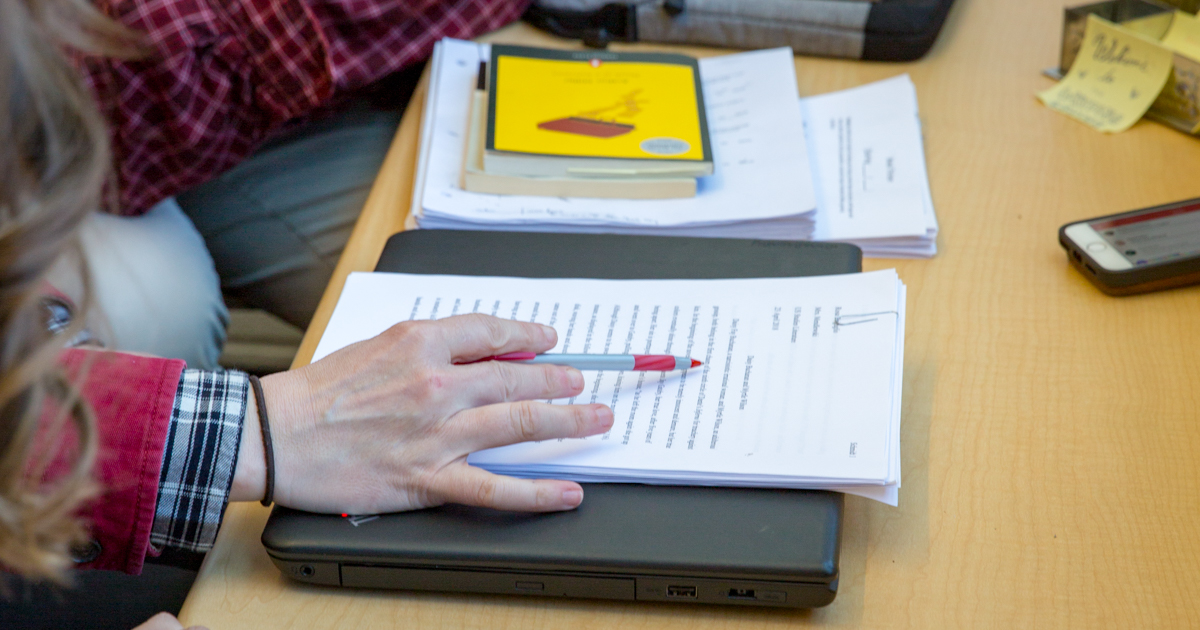 SaveSave