This weekend, members of Storm King's Green Team spent their Saturday morning cleaning up the shores of the Hudson River. On Saturday, May 4, seniors Savannah Buon, Shania Roehrich, Max Chen, and Tiana Vazquez along with  Yang July Ji  '21 and Sofia Bove '22 were up bright and early to volunteer as a part of the Hudson Valley's 8th Annual Riverkeeper Sweep.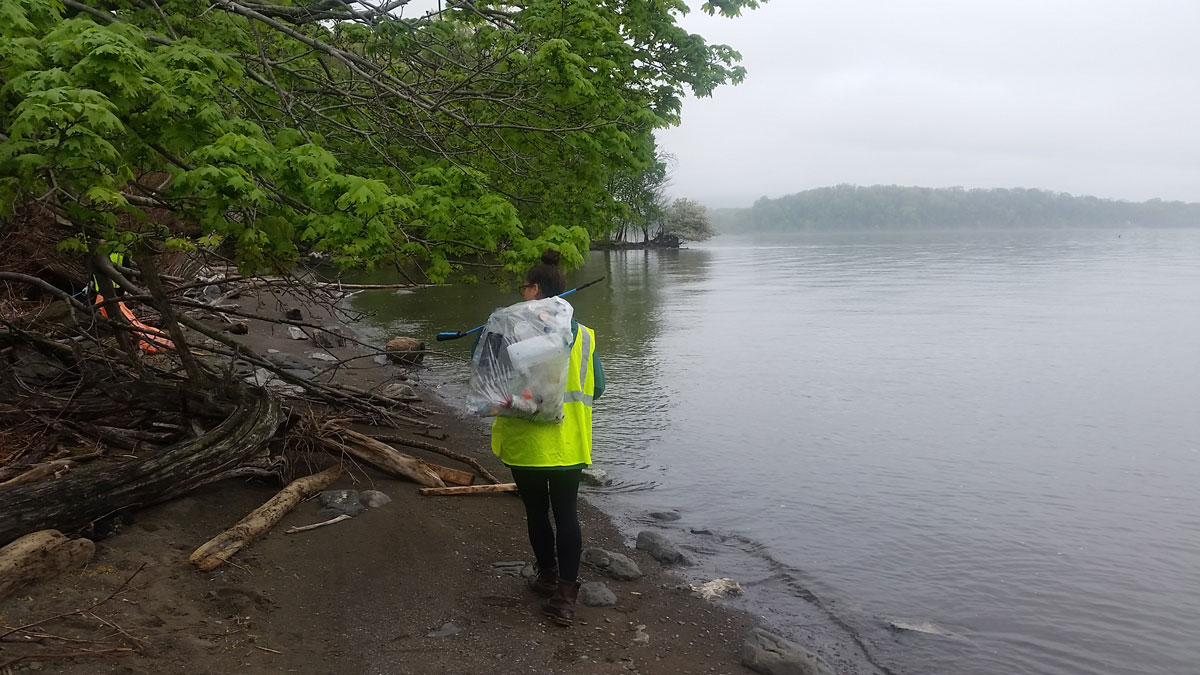 The Riverkeeper Sweep is a day of service benefiting the Hudson River and its tributaries where volunteers gather at nearly 500 locations along the shoreline from Brooklyn to the Adirondacks. Their combined goal each year is to remove trash, debris, invasive species, and plant trees and native grasses.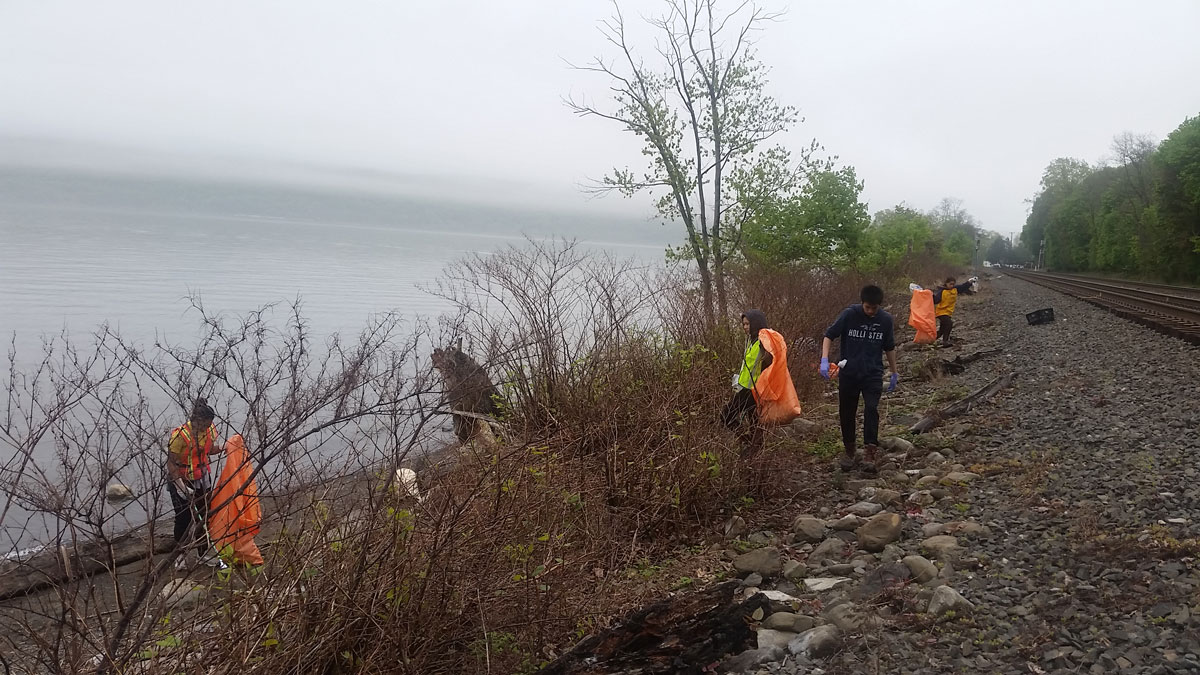 Wearing boots, gloves, and reflective vests, SKS' Green Team was ready to help clean up the River's shores. After several hours, the students succeeded in removing bag after bag of junk, plastics, bottles, tires, and other unwanted debris from the shoreline. Great job, SKS!