Q-Term week at The Storm King School is time for faculty and students to explore their passions, step outside the box, and do things they've never tried before. This year, a small group of aspiring musicians did just that as they embarked on a musical journey into the works of iconic British rock band Pink Floyd.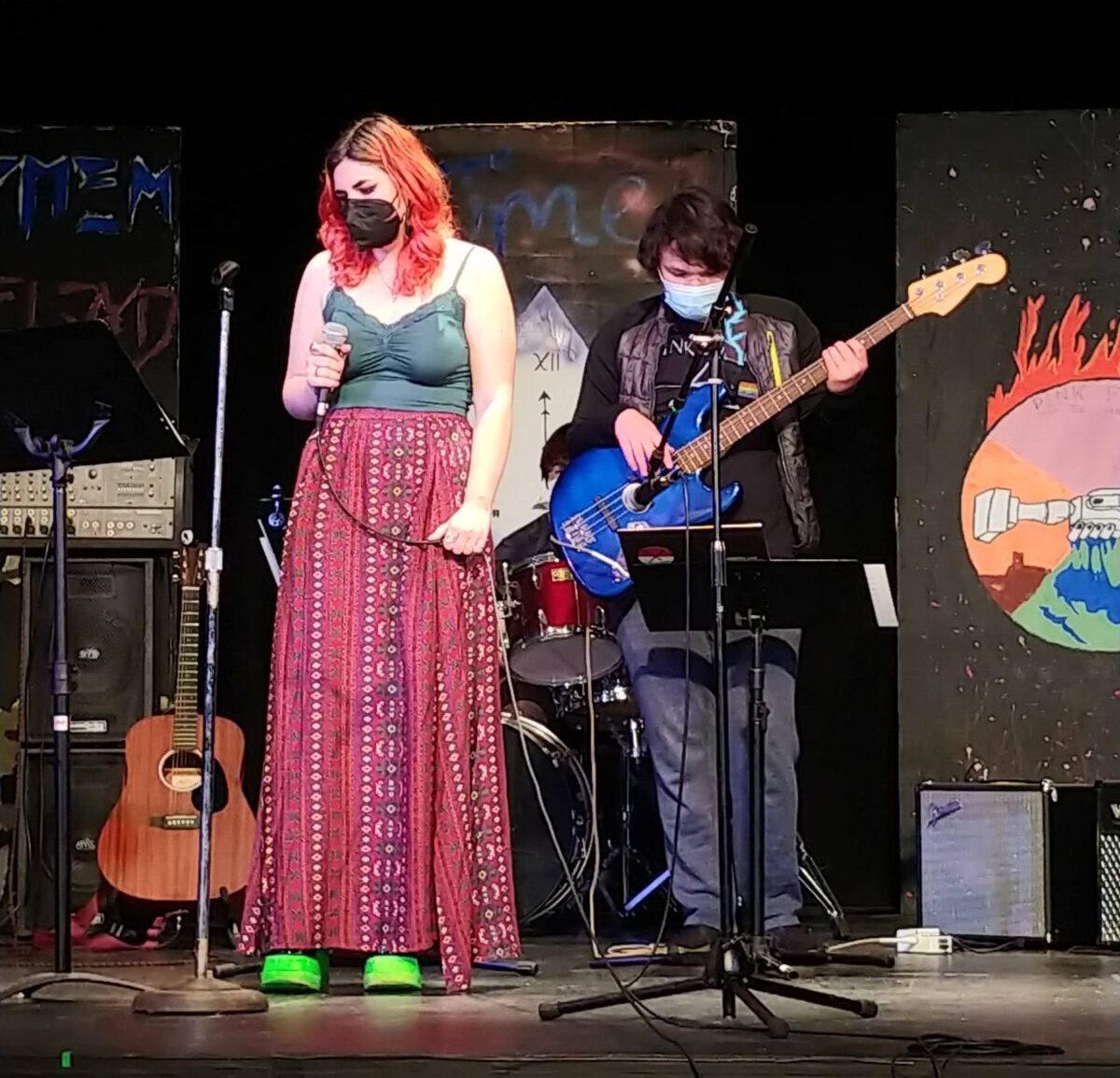 Their Q-Term, titled 'Which One is Pink?,' examined the complex music, lyrics, and social messaging of this popular band from the mid-1960s through the 1980s. Pink Floyd gained an early following as one of the U.K.'s first psychedelic groups, and was known for its extended compositions, sonic instrumentation, philosophical lyrics, and elaborate live performances.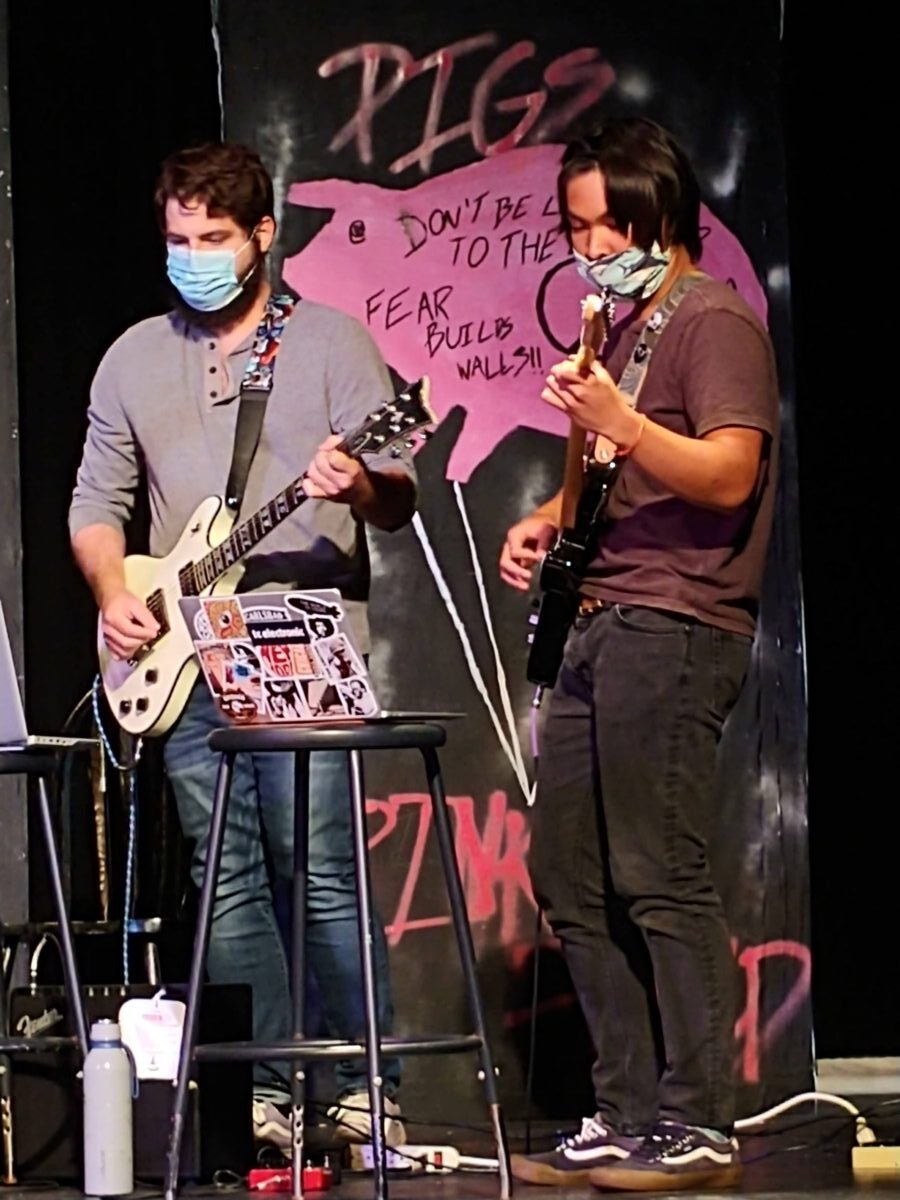 Students who participated in course included Kylie M. '21, Mason P. '21, Alex N. '22, Ha V. '22, Thomas C. '23, and Sota K. '24, who had five days to learn several of Pink Floyd's hit songs. Their efforts culminated in a full concert production in the Walter Reade, Jr. Theatre complete with bold lighting and sets created by the students in the 'Behind the Scenes' Q-Term focusing on Stagecraft.
Kudos to the students in both Q-Term courses for doing an outstanding job and putting on a great show for the school community.