Esports, the newest varsity sport, is in the midst of its first season ever at The Storm King School. According to the players who participated in their first official competitions this past weekend, the season and the club are off to a great start. On Friday, January 18, the SKS gamers ended in a draw (1:1) in a League of Legends tournament and emerged victorious (2:0) in two rounds of Overwatch on Sunday, January 20.
The brainchild of SKS senior David Lu, the Esports Club is right where it wants to be and enthusiasm is high. "Due to the fact that the national High School Esports League (HSEL) uses a Swiss scoring system, there is no deduction on a loss, and all wins are counted towards a team's total scores," explains David. "On Friday, we played against the Excelsiors from Los Angeles. Our players were myself, Howard Wang, Robin Hu, Scott Chen, and Leonardo Zhou. We put a really good fight against an experienced team, ending the game with a draw of 1:1.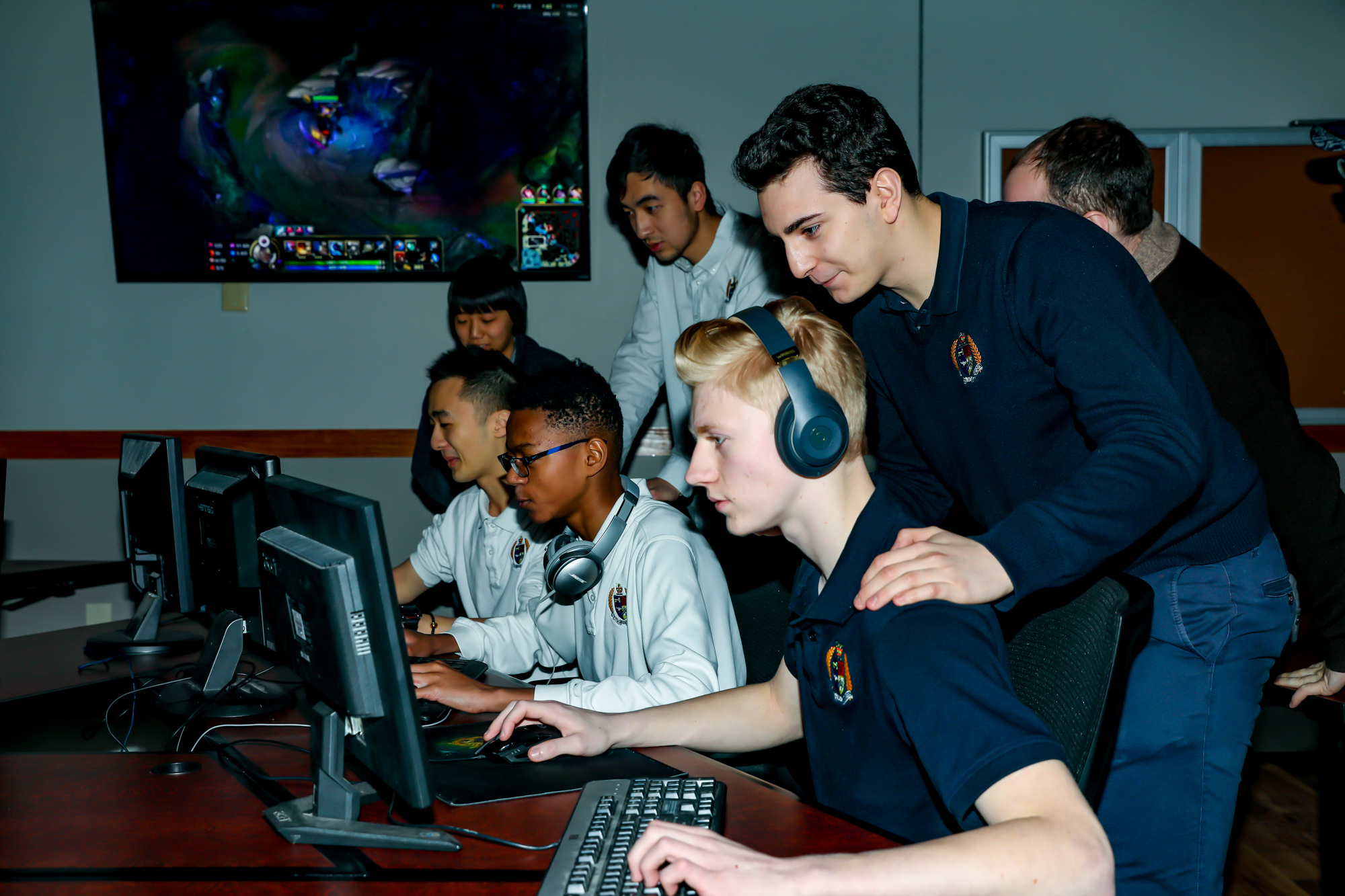 On Sunday, the Storm King gamers were David Lu, Cem Taviloglu, Dorothy Mao, Robin Hu, Scott Chen, and Riccardo Semenza. "We played against LCS Esports from the central U.S and won both rounds, ending the game with a 2:0 score. Games on both days were part of the team's regular competition season, which will end in championship playoffs in the spring. Next week, we are scheduled to play Rainbow 6 Siege according to the HSEL. We decide on all of our game schedules then the League assigns us our opponents and the time brackets. It's up to us to contact one another, play, and then submit the scores before 12:00 am PST each Sunday," continues David.
Despite the challenges of starting a brand new team, David is very excited about the future of the SKS gamers. "Our initial challenge was that we had little to no idea what we were up against until we actually played in the game. We were fortunate because everyone prepared very well by themselves. They enjoyed the adrenaline while playing their first official matches. I'm sure the SKS team will only perform better as the season goes on," explains David hopefully.
David's optimism doesn't end there as he eyes the championship this spring. "Based on what I've been observing, I have strong faith in our Esports team. With excelling players like Howard, Robin, Joseph, Dorothy, and dedicated players like Misha, Harry, and Leonardo, I believe that all three of our teams can make the playoffs–meaning out of about 500 competitors, Storm King will rank 16 or above," explains David.
For an up to date look at the team roster and scores please visit: