In celebration of Black History Month, The Storm King School hosted a very special guest with the help of the BLSU (Black and Latino Student Union). On Thursday, February 28, Newburgh Mayor Torrance Harvey joined students and faculty for dinner in Henderson Dining Hall before addressing the community at the Walter Reade Jr. Theatre. Throughout the evening, Mayor Harvey highlighted the area's history through the lens of an African-American as he told inspiring stories from his life as a poet, historian, high school teacher, and most recently, a politician.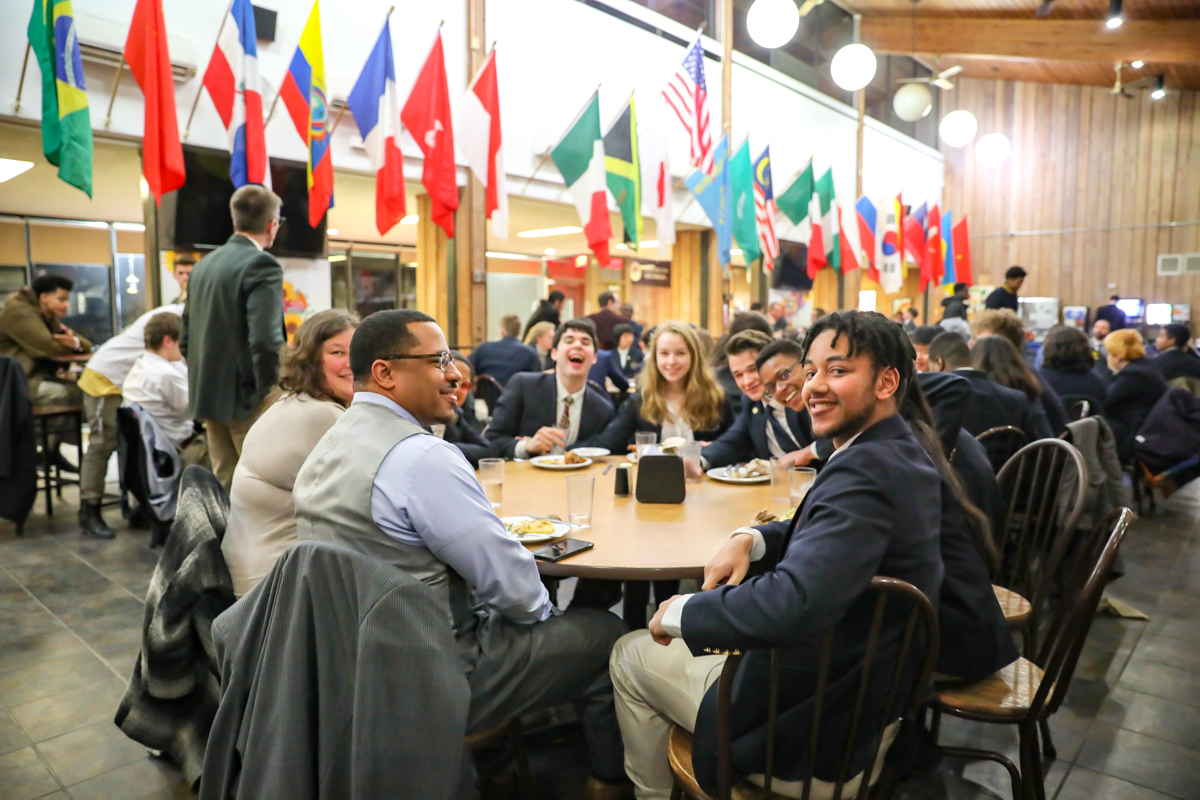 During his address, Mayor Harvey shared excerpts from his colorful life and career, including his early experience in theater, dance, and television. The audience clapped as he recounted his dance routines which appeared on iconic programs such as Soul Train and MTV network's Club MTV. Sometimes reciting poetry from his book Ya Sankofa!, sometimes "rapping," he engaged the students as he conveyed important messages about the importance of race, multiculturalism, and tolerance.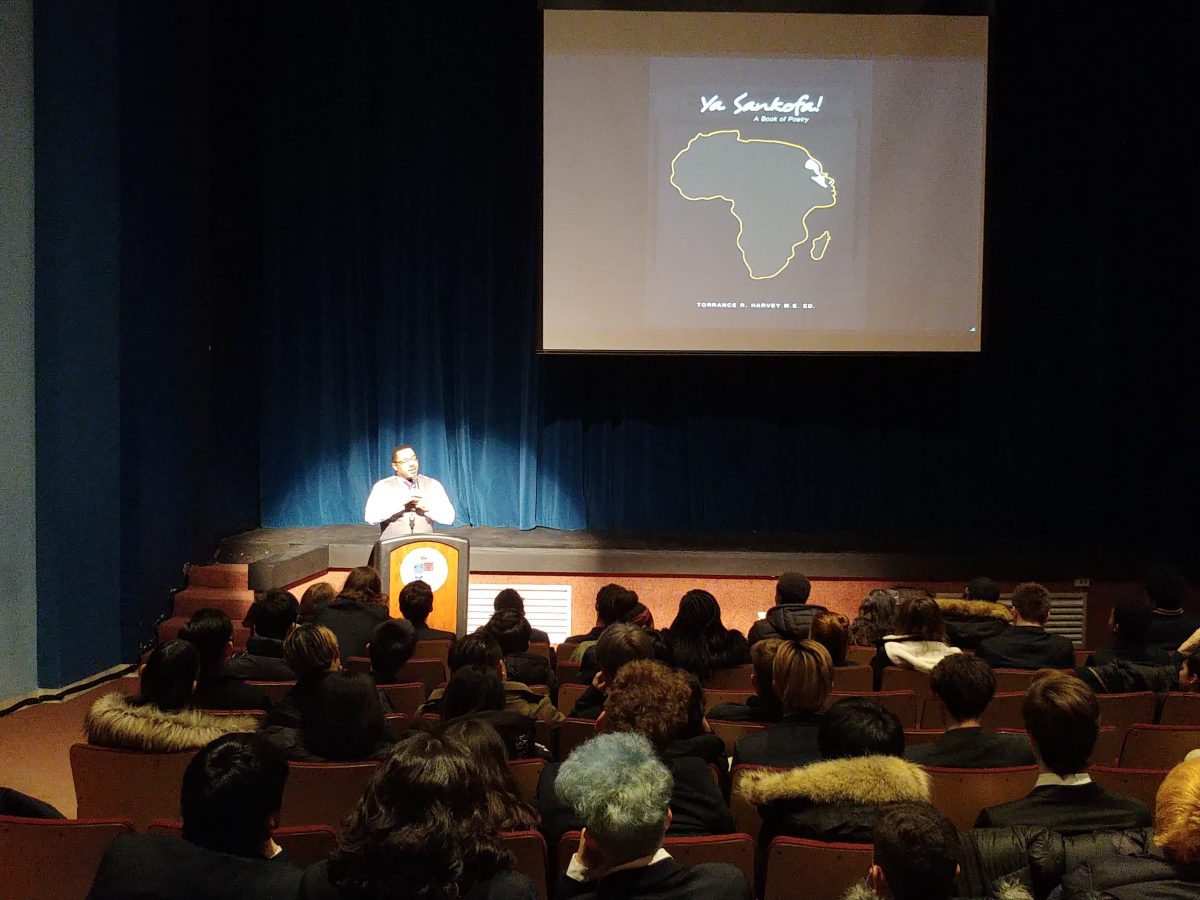 Mayor Harvey's stories and anecdotes also inspired many interesting questions from the students, who inquired about his motivations for moving from acting to teaching, and later teaching to public service and politics. "I love young people. You all make me feel young. If you get anything from my speech tonight, I want you all to understand that you can do anything you put your mind to," explained the Mayor.
Mayor Torrance Harvey has a B.A. degree in Drama from Morehouse College and an M.S. in Secondary Education and History from Mount Saint Mary College. Mr. Harvey lives in Newburgh, NY with his wife Tina and three children, and has been a history educator at the Newburgh Free Academy for the past two decades. Most recently, Mr. Harvey has served for two years as a Newburgh City Council member at large and was officially appointed Mayor on April 23, 2018, with a unanimous vote by the current City Council to complete former Newburgh Mayor Judy Kennedy's term, at her request.