In the midst of winter's cold and blustery weather, the Mountain was bursting with the warmth and color of the Greek Islands earlier this month. Three performances of SKS' winter musical Mamma Mia!, complete with colorful, summer sets and costumes, comedic acting, and memorable song and dance routines– lit up the stage at the Walter Reade Jr. Theatre on February 22-24 courtesy of SKS' Department of Visual and Performing Arts.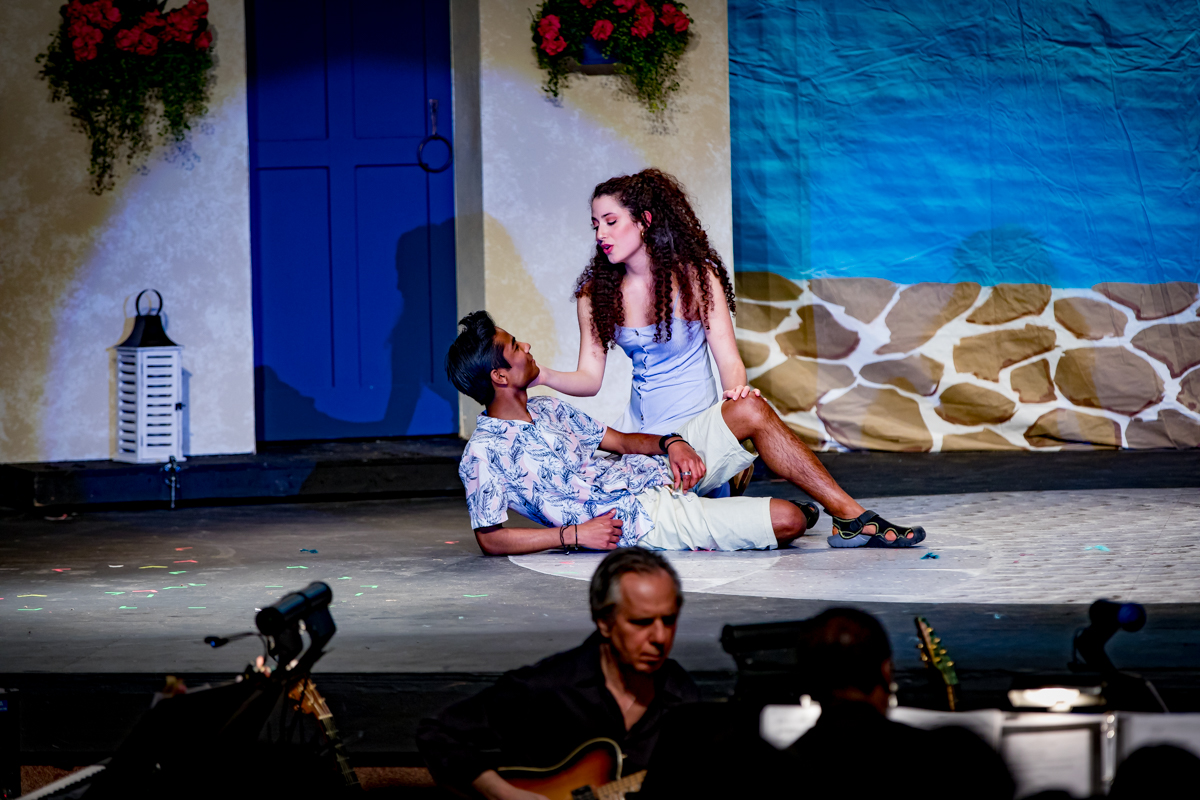 Set on a colorful Greek Island, Sophie, played by senior Tamar Haham McGowan, is a young woman about to be married. When she discovers that any one of three men could be her father, she invites all three to her wedding without telling her mother, Donna, played by Morgan Papera. Donna, who was once the lead singer of Donna & the Dynamos, has invited her outspoken and hilarious former backup singers, Rosie and Tanya, played by Olivia O'Blaney and Asia Raacke. The ever-thickening plot also served as a background for a wealth of ABBA songs including "Money, Money," "Dancing Queen," "Waterloo," and "Take a Chance on Me," to name a few.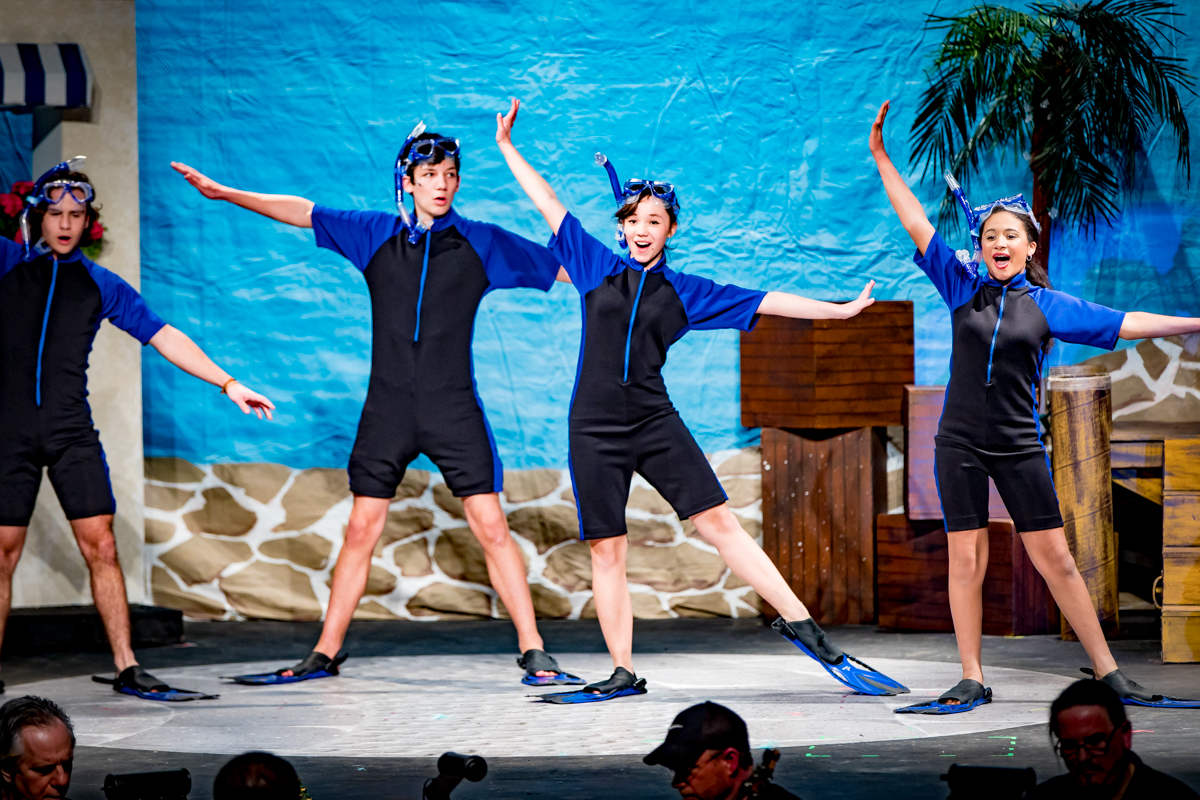 Storm King's Director of Theater Anne Fulton, who directed the show along with Karen Eremin of Cornwall's Step It Up Summer Stage, was confident in her students and her colleagues when she chose Mamma Mia! as the School's musical production this year. "Our veteran student-actors did a wonderful job of meshing their acting, singing, and dancing skills for this production, which featured several complicated group numbers," explained Mrs. Fulton following the performances.
"We played to full houses for all three shows and each one got a standing ovation. The cast worked tirelessly to learn the choreography, dialogue, and songs. They were "off book" early in the rehearsal process, which helped a lot since we had to cancel a few rehearsals due to winter storms and several cast members came down with colds the week of the show. All the students really stepped up to the plate and pulled the show together. It was also great to have Ben Harnick and his 6-year-old daughter, Eleanor, in the cast. The cast and crew really enjoyed working with them," she continued.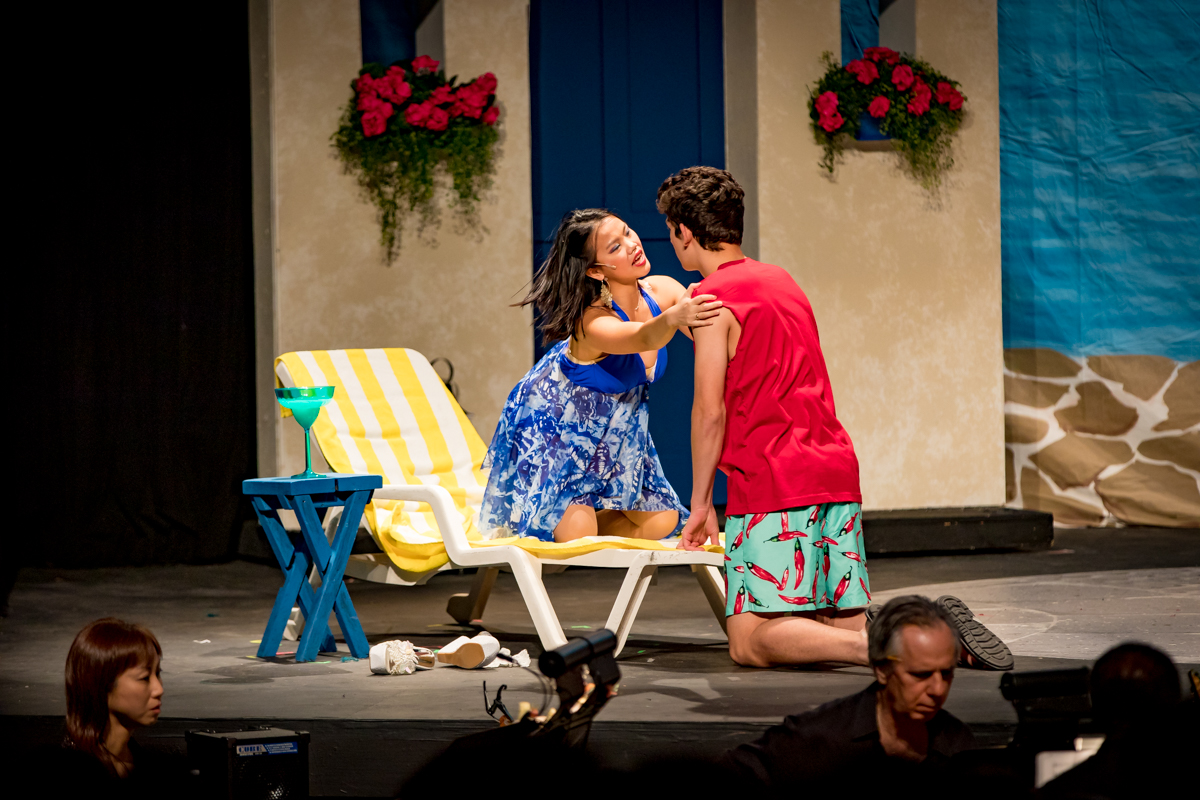 Regarding the performances of SKS' student-actors and actresses, Mrs. Fulton was ecstatic: "Junior Morgan Papera showed tremendous strength and dedication while battling a cough and sore throat the week of the show. She had several solos and duets in addition to the big chorus numbers like "Mamma Mia" and "Money, Money," and it was very stressful for her to think that she might not have a voice for the performances. She recovered, though, and gave a fantastic performance as Donna Sheridan. The leading cast was also supported by the memorable performances by some of our younger actors, including Alex Neighbors as Harry Bright, Joe Sullivan as Eddie, and Conall Sweeney as Pepper."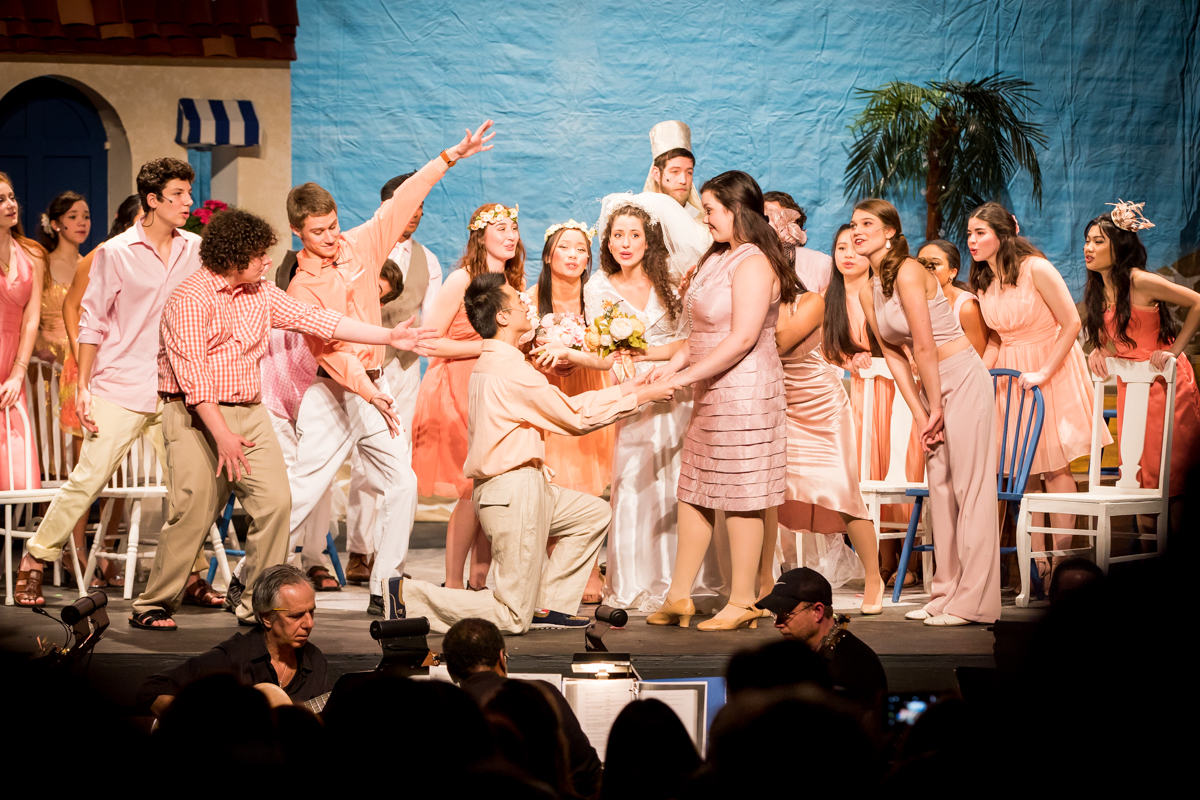 Mrs. Fulton also took a moment to acknowledge the cast and crew's graduating seniors. "Dance Instructor Jeanette Jacobson and I have worked with seniors Asia Raacke, Tamar Haham McGowan, Caroline Hecht, Stuart Hutzler, Tanestrran Chandran, Caitlin Jones, David Lu, and Jessica Zheng on several productions and they've been an absolute pleasure to work with. The same is true for stage crew members Steven Muller and Zoe Stene. We will miss them, and we wish them all the best in their future theatrical endeavors! In addition, several of our "Theater Alumni" came to see the show; Pedro Nuno '16, Olivia deBree '18, Catherine Pomeroy '18, Joseph Dawson '18, and Amelia Douches all were in the audience. We appreciate that they took the time to support our current theater students!"