Service Learning is back in the spotlight this semester at The Storm King School. Along with it, a group of dedicated SKS students are back at the Newburgh Armory Unity Center (NAUC) to volunteer. Every Saturday morning, they travel to NAUC to teach "Kitchen Chemistry" and other fun subjects to local kids. Kitchen Chemistry is an interactive program for grades 1-6 designed to help children develop a love for science through simple, fun experiments using materials they can find at home.
NAUC has always been a favorite choice of SKS volunteers, and many have enjoyed the experience so much that they've gone above and beyond their required 20 hours of service each year. This fall, several students are on the road to doing the same, including junior Kenzo S. '23 and freshman Charlotte T. '25.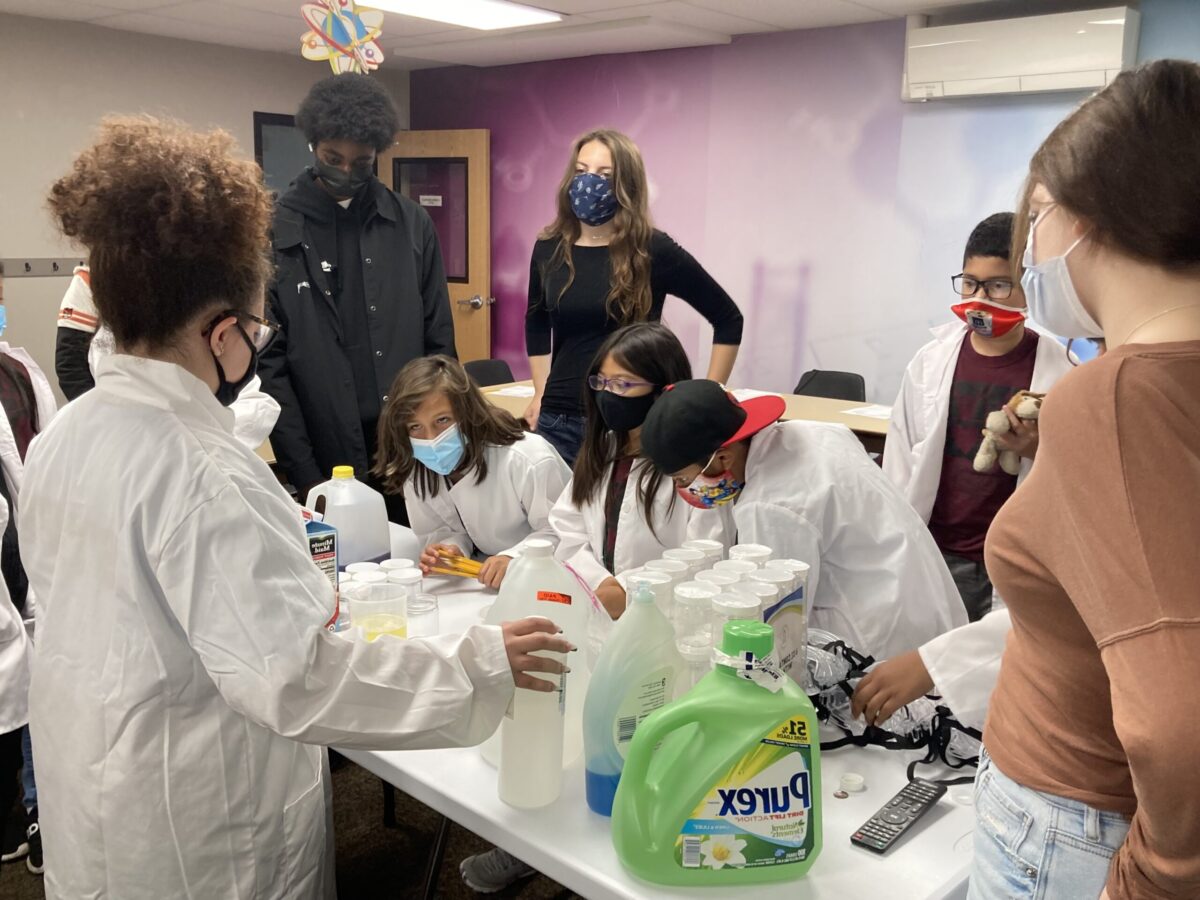 Charlotte, who is from Virginia, says that she chose to volunteer at NAUC because she was feeling a little homesick at the start of the year. "I love spending time with young kids. It's fulfilling and fun. I'm also a morning person, so I thought going to the Armory would be a good thing," she explains.  Kenzo, who came to study at SKS from Nigeria, echoes a similar sentiment:  "Volunteering at NAUC makes me feel quite fulfilled and that I'm giving back to the community. It's also very heartwarming when the kids begin to remember your name and ask you to come back next weekend."
Charlotte: "The Elephant Toothpaste experiment was the most fun so far. All the colors went everywhere. Everyone was a big mess and the kids were laughing…it was a real visceral reaction. It was wonderful."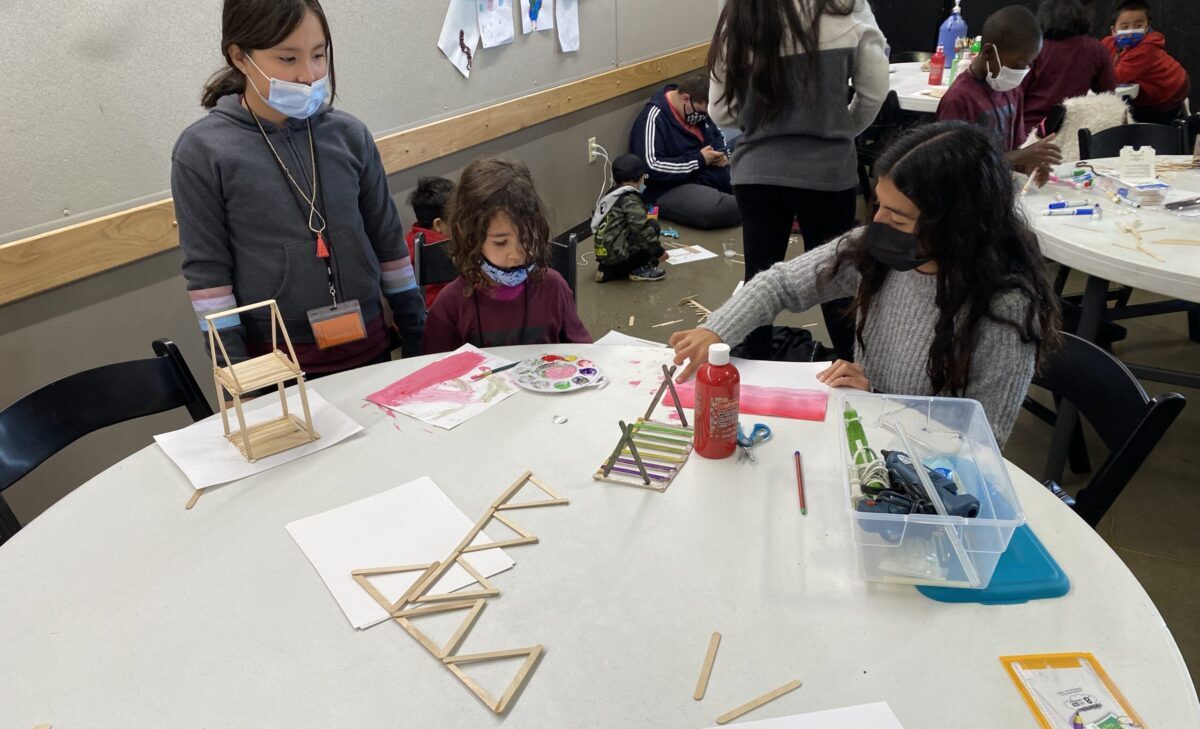 Charlotte and Kenzo agree that volunteering at the Armory is a win-win situation for themselves and the children. "We've done really fun and colorful experiments so far, such as the Skittles Experiment, Elephant Toothpaste, and Clock Reaction. It's really great that the kids can learn high school chemistry concepts at such a young age, but in a fun way. Also, if you don't know something, you can't teach it. I think the knowledge will help me in my chemistry class next year," explains Charlotte. "Some of the experiments I've done before. Not only can I provide more help, but seeing the wonder in the kids' eyes reminds me of my first time seeing the same experiments," Kenzo continues.
Kenzo: "I've learned how much I enjoy answering the kids' questions. They're very curious and also very friendly. Seeing their personalities bloom is also a sight to behold."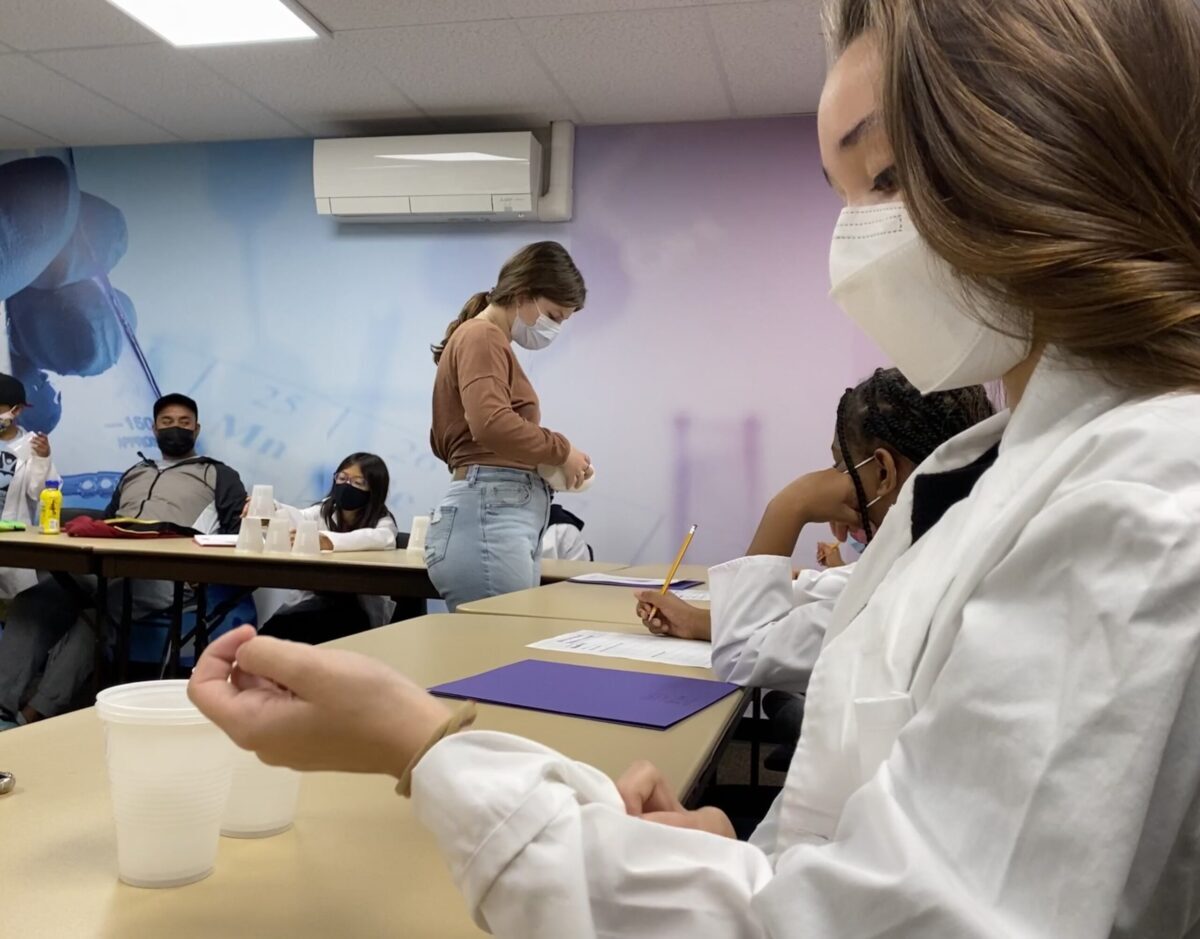 NAUC Executive Director and Volunteer Coordinator Nancy Proyect is very pleased with our students' work this year: "We get a good number of volunteers from throughout the greater Newburgh community and the students from The Storm King School are among the best. They walk in the doors with a great attitude. I love when they want to return to the same classroom each week. A lot of the children we serve need good role models and consistency in their lives. Having the same volunteers each week really helps and the SKS students I've worked with this year seem totally committed to their volunteerism and have been excellent role models in the classrooms."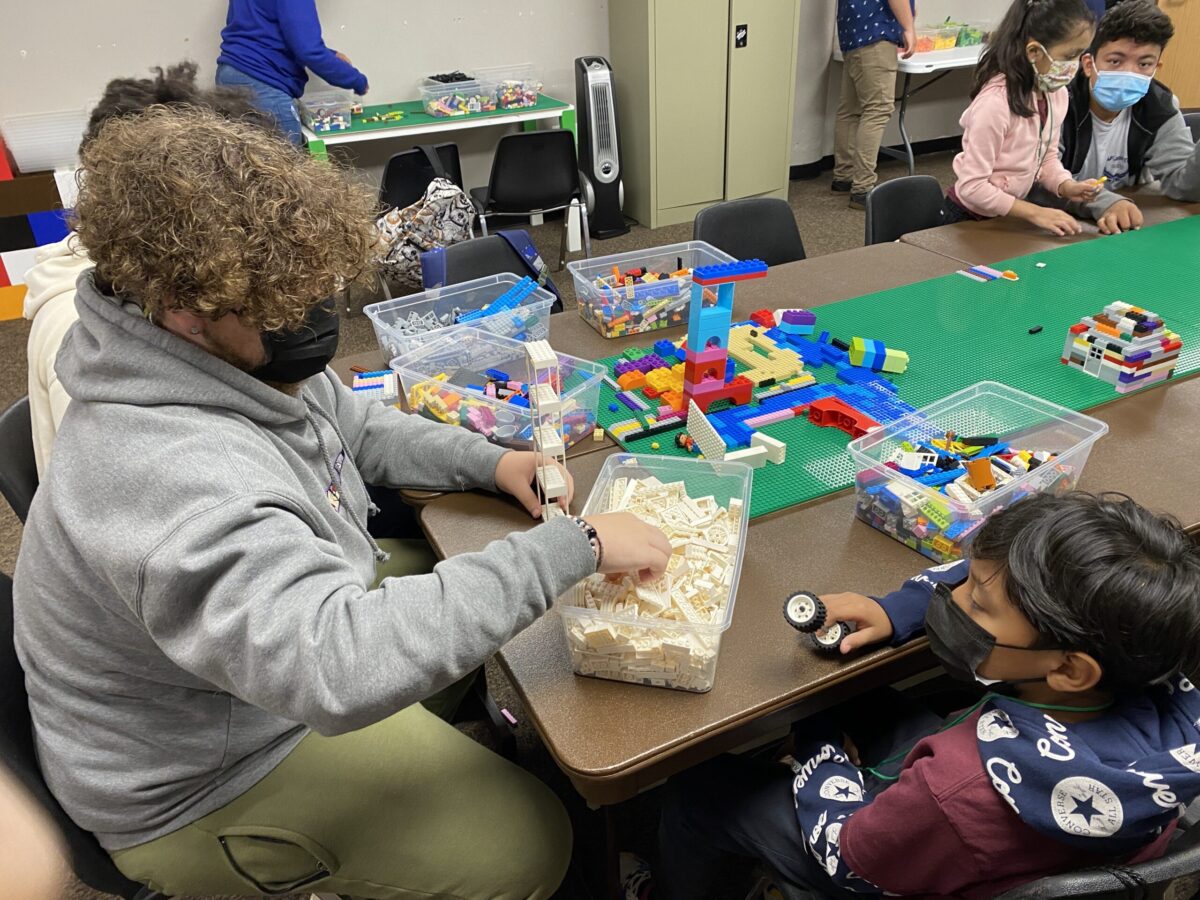 Both Kenzo and Charlotte, as well as their fellow Armory volunteers, hope that more SKS students will choose NAUC to help complete their community service requirement. "I definitely think other students should try it out. There's a certain magic to being there and interacting with the kids. The relationships bring me back and I find myself tapping into my more childlike side," explains Kenzo. "I love working at the Armory. I hope we can help get the word out so more SKS students will consider volunteering there," concluded Charlotte.