This week, 3 Cougar teams advanced in the Hudson Valley Athletic League (HVAL) playoffs while our boys and girls cross country teams successfully wrapped up theirs. Read on for more details.
Boys Varsity Soccer
On Wednesday, 11/10, the combination of beautiful weather, home advantage, and consistently great play proved effective for Boys Varsity Soccer, resulting in an exciting game and a 4-0 win over the Darrow Ducks in their semifinal match. Rhyan '23 and Arturo '24 scored 2 goals each, advancing the team to HVAL Championship game to be played on the Cougar's home field on Monday, 11/15 at 2 pm versus Oakwood Friends.

Girls Varsity Soccer
Girls Varsity Soccer also took the home advantage in their semifinal game versus Marvelwood on Wednesday. The Cougar momentum was unstoppable with some lights out advances on the net as the team cruised to a 9-2 victory over the Pterodactyls, who fought valiantly throughout the match. With the win, the girls advance in the playoffs, traveling to Hoosac School to face the Owls on Saturday, 11/13.

Girls Varsity Volleyball
Fourth-ranked Girls Varsity Volleyball faced Faith Christian Academy in the HVAL semifinal  on Wednesday, 11/10. After a valiant effort, the Cougars fell to a strong FCA team 0-3 in 3 games that were closer than the scores reflect.  Although the girls lost 7-25, 17-25, and 10-25, they never gave up on each point played. There were some great volleys during each game, but FCA had a tremendous day of serving multiple aces that SKS could not turn around.  According to Coach McMahon "It was a great season of getting better at the game of volleyball and learning how to be better athletes and better teammates."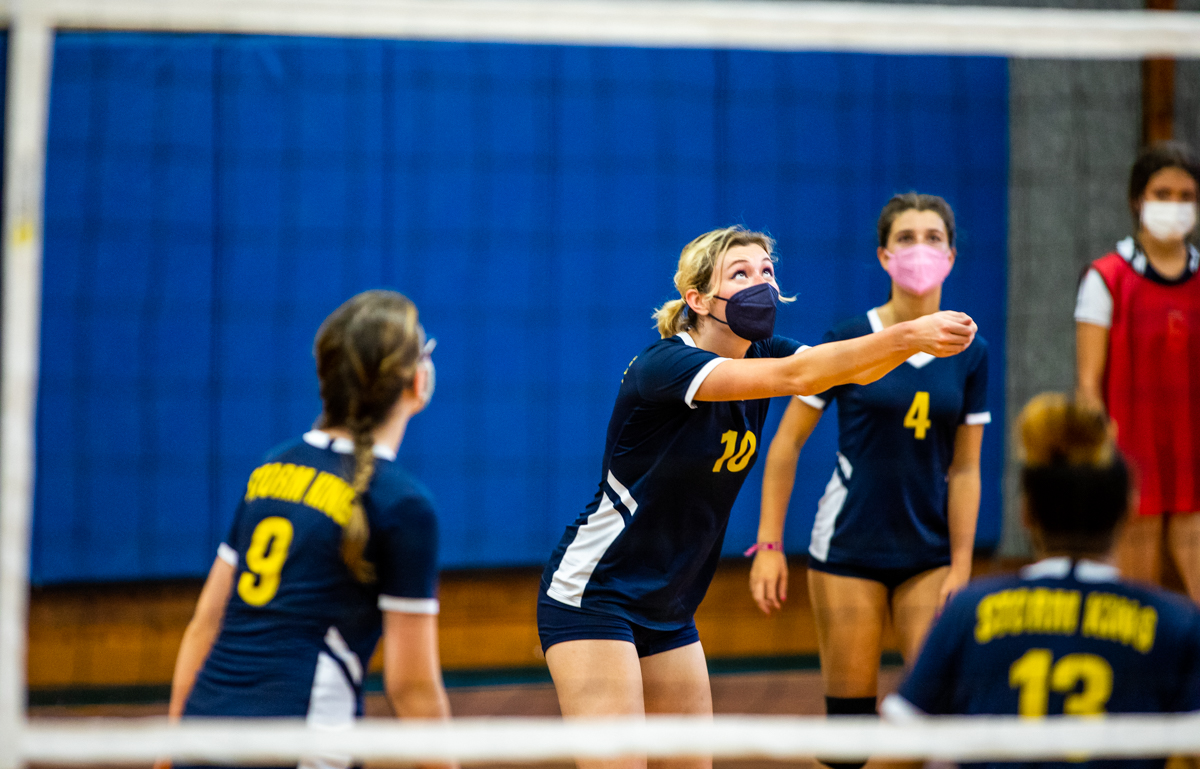 Boys & Girls Cross Country
Congratulations to the boys cross country team for winning their 6th consecutive HVAL title.  Led by Eddie '23 (2nd), the Cougars placed 6 runners in the top 9 spots to defeat rival Hoosac. Lou '22 placed 3rd overall, followed by Kayan '23 (6th), Vincent '24 (7th), Juan Carlos '22 (8th), and Otto '22 (9th).
Also, kudos to Maria T. '22, who finished 1st in the girls race, becoming the individual league champion!