Halloween arrived a day early at The Storm King School as the entire school community came together for a day filled with great costumes, a lot of candy, and some hair-raising fun. On Tuesday, October 30, the program began at breakfast when students and faculty emerged from their dorms and homes dressed as ghouls, goblins, gorillas, and more. Throughout the academic day, fantastic costumes were seen all across campus as the excitement grew for the events scheduled later in the afternoon.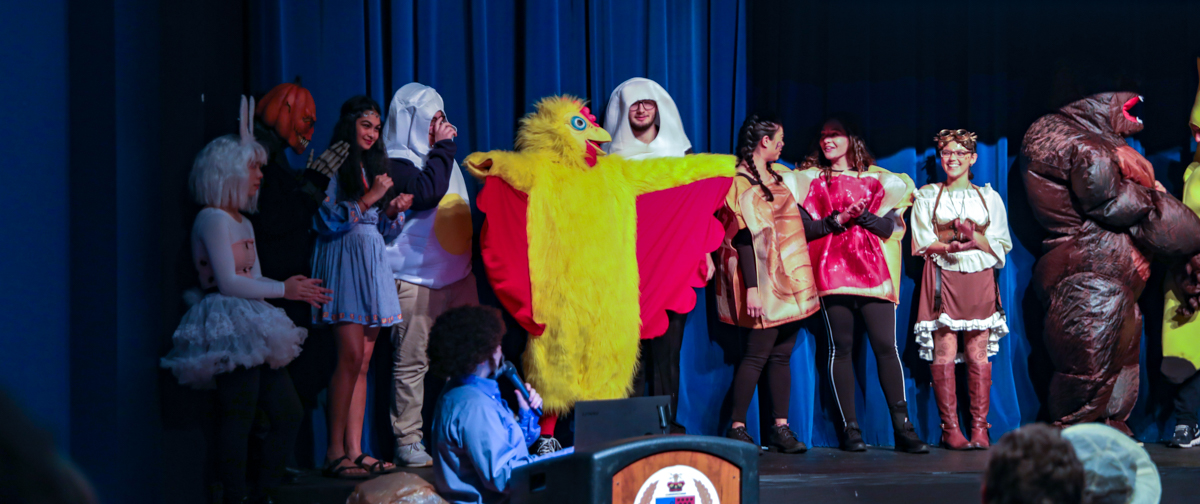 The first event– a costume contest organized by art teacher Ms. Liggett–was held at Tuesday's All School Meeting in the Walter Reade, Jr. Theatre. Students and faculty paraded their costumes on stage as students used their cell phones to cast their votes for the best and most creative costumes in various categories. The winners were announced later in the evening during the Halloween Hangout at Orr Commons.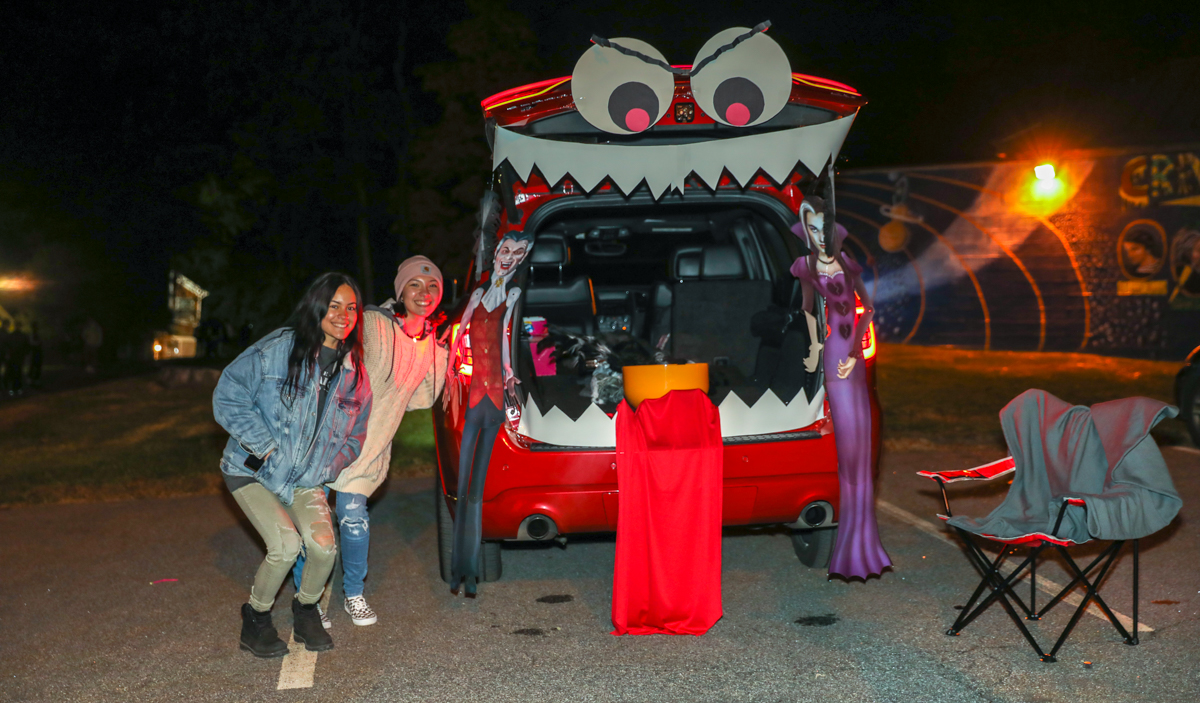 The next event was the much-awaited Haunted Trail organized by the Student Council, the Office of Student Life, and the SKS Parents Association. After dark, groups of students made their way to The Homestead to sample Ms. Toni's apple cider and donuts before entering the shadowy outdoor trail. As they walked the trail listening to the chilling story of "Mr. Hauntingson"– a former Storm King teacher whose spirit still lingers on campus– laughter mixed with screams echoed across the grounds.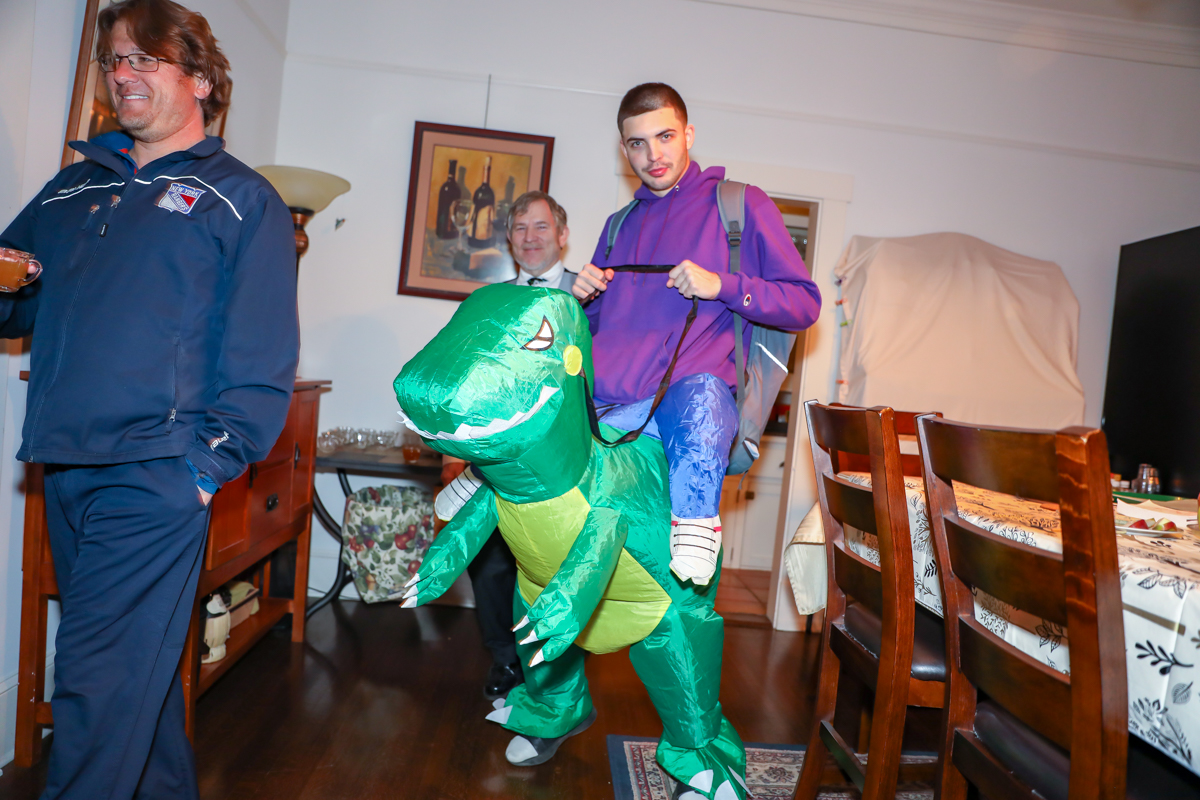 After the students had fun getting scared along the trail and filling their bags with candy from the Trunk or Treat stations set up across campus, all made their way down to Orr Commons for the Halloween Hangout, where they shared their frightful stories from the night, listened to music, and enjoyed snacks and baked goods courtesy of the Parents Association. To end the evening, the winners of the costume contest were announced as students and faculty chatted by a campfire on the terrace.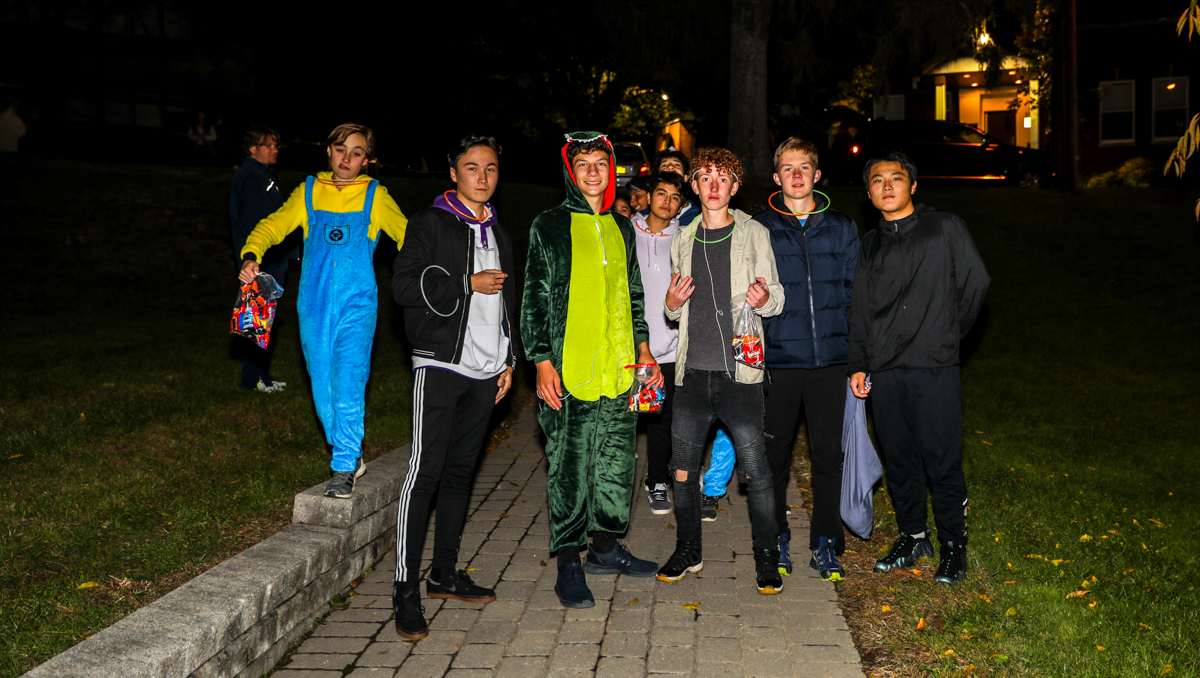 Halloween fun has become a tradition at SKS and is a great example of how our students are encouraged to express their creativity and be a part of campus activities. Thanks to the combined efforts of the Student Council, the Office of Student Life, the SKS Parents Association, Ms. Megan Liggett, and all SKS faculty, staff members, and parents who helped out, our community enjoyed another great Halloween celebrated in true Storm King fashion.