A group of student-volunteers from The Storm King School recently braved the chilly weather with gardening tools in hand to help beautify a local city park. On Saturday, November 6, the SKS students joined other volunteers from the area to plant over 350 daffodil bulbs in Downing Park. This scenic park is located in the East End Historical District of the City of Newburgh, New York.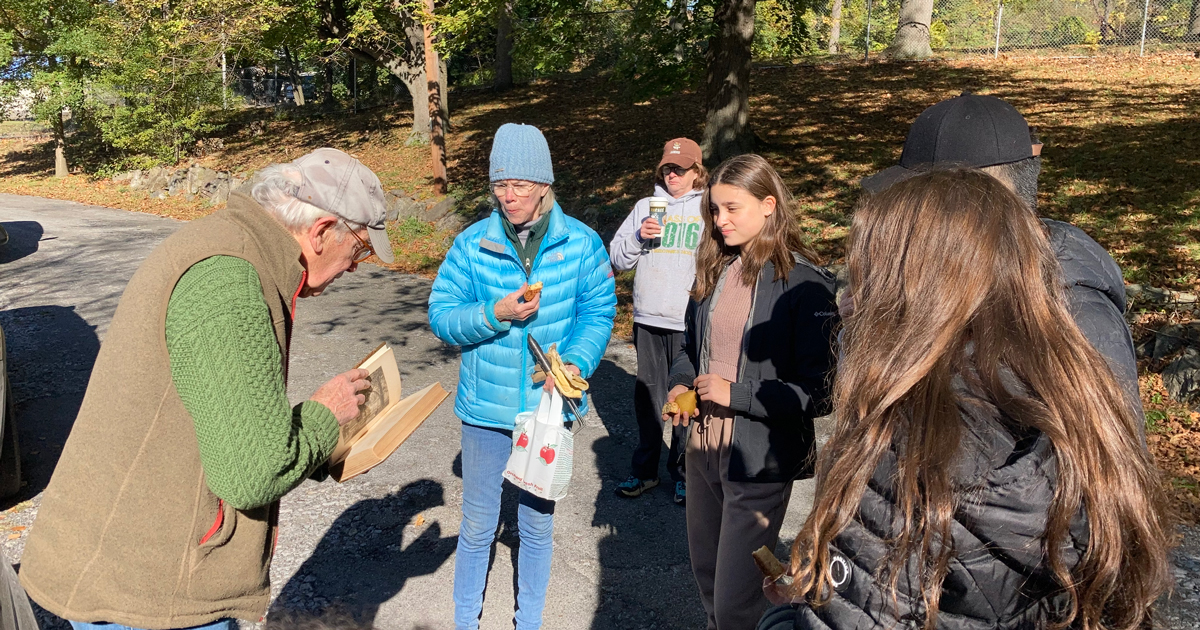 Downing Park was first opened to the public in 1897 and was named after renowned landscape architect the late Andrew Jackson Downing of Newburgh. The park itself was created by the late Calvert Vaux and Frederick Law Olmsted, who are well-known for the design of Central Park in New York City.
After receiving a grant from the Garden Club of America (GCA), the Garden Club of Orange and Dutchess County has been busy replanting various trees and other plants to restore the park in celebration of Olmsted's 200th birthday.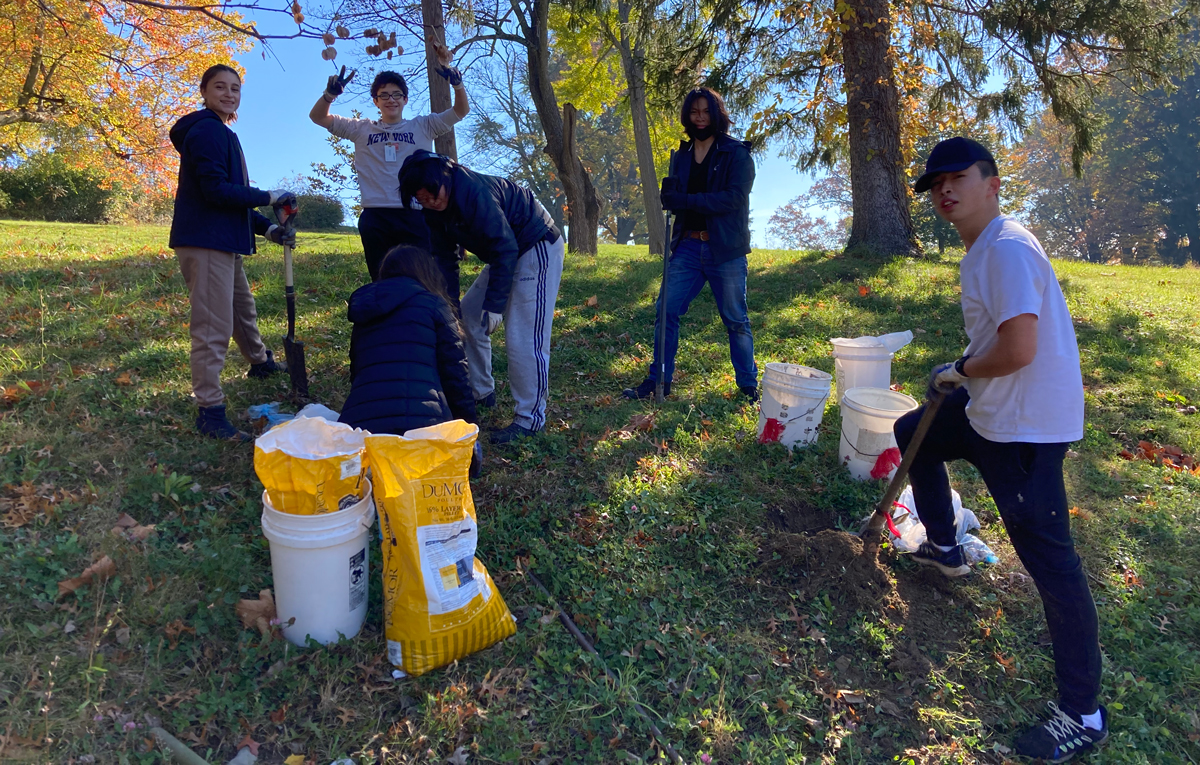 "Once the sun was up, the weather was beautiful. Along with planting, the students got a history lesson about the local area and the creation of the park. They also listened to an Earth Science tutorial about how bulbs grow and enjoyed some homemade treats. It was such a nice morning, and the students are excited to return in the spring to see the hundreds of daffodils they planted in bloom," commented Director of Service Learning Ben Harnick, who accompanied them on the trip. "Their contributions were much appreciated by the event's organizers, who wrote to congratule them on their "hard work digging, planting, and working as a team."