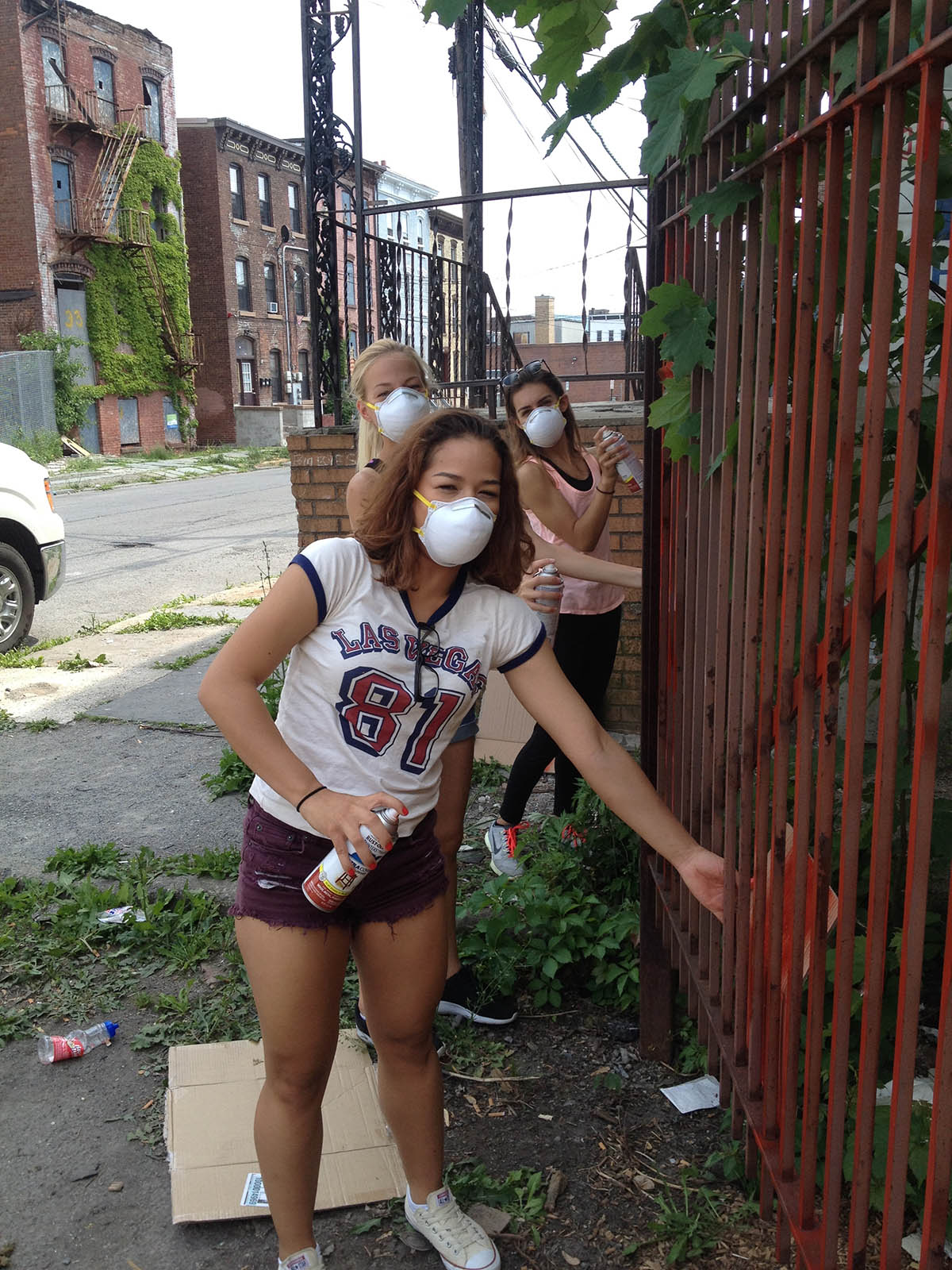 The goal of community service is to teach students the values and satisfaction of being contributing members of society.
Community service builds character, self-confidence, a sense of place in relation to the rest of our society and is a key part of SKS education.
A critical component of growth for a young person is engaging in volunteerism. When students volunteer, it provides them with new experiences and creates opportunities to gain insight into themselves and the world around them which ultimately facilitates personal growth. In providing service to others, students develop new interests that can play a part in their college and career choice.
Service learning at Storm King builds character, self-confidence, empathy and other intangible skills including leadership, communication, teamwork, problem-solving, and time management. At the same time, students can learn concrete skills such as how to use various tools, sew, conduct a scientific survey, as well as many others that can be applied later in life.
Most importantly, service learning provides our students with a sense of place in relation to the rest of our society. Volunteering lets them experience the personal empowerment that comes from making a difference in the lives of others, and the joy of knowing they did something good. When that crucial piece of growth is achieved, our students become valuable contributors to the betterment of their local and global communities for the rest of their lives.
As they volunteer, our students also become community ambassadors for SKS by following the core values of truth, respect, and responsibility.  Many local organizations rely on them as valuable resourced who they can rely on to contribute to meaningful causes which improve the local community.
Requirements
Students make an annual commitment to complete twenty (20) hours of volunteer service for both the on and off campus communities they are a part of. Students are allowed to follow their interests and can volunteer for just about any non-profit that works for the betterment of the community. Service done independently of SKS must be approved and verified by the Director of Service Learning.
Volunteer service hours are typically accrued outside of the normal school day. Most volunteer opportunities occur on weekends. There are many off-campus service trips offered, as well as on-campus projects and events that students can participate in to fulfill their commitment. The length of events vary; most projects require a 2-5 hour time commitment and are conducted in groups that also vary in size depending upon the particular activity.
We encourage students to be mindful of their service commitment and work on it steadily throughout the year. Part of the program goal is to foster independence and autonomy, so students are not forced into a particular volunteer activity, but encouraged to find those that best suit them. 
Community Service Partnerships
Newburgh Armory Unity Center
Habitat for Humanity of Newburgh
Black Rock Forest Conservancy
Humane Society of Blooming Grove
Safe Harbors of the Hudson Valley
Hudson Highlands Nature Museum
Safe Homes of Orange County
Family Promise of the Mid-Hudson Valley
American Heart Association
New York / New Jersey Trail Conference
Food Bank of the Hudson Valley
USMC Toys for Tots Foundation
New York Blood Center
Waterkeeper Alliance
The Greater Cornwall Chamber of Commerce
New Windsor Country Inn Assisted Living Home
Cornwall Public Library
Reenie's Rabbit Rescue
Good Shepherd's Soup Kitchen
Benjamin Harnick
Director of Service Learning
BA, Cultural Anthropology and Media, Society, & the Arts, SUNY Purchase