The Storm King Builder's Club– a popular extracurricular club for young sculptors and artists– meets after school each winter with the challenge of creating an outdoor art installation that represents both themselves and the School. Last year's pandemic protocols and periods of online instruction created some hurdles for this hands-on group, but the students rose to the challenge and created yet another outstanding sculpture.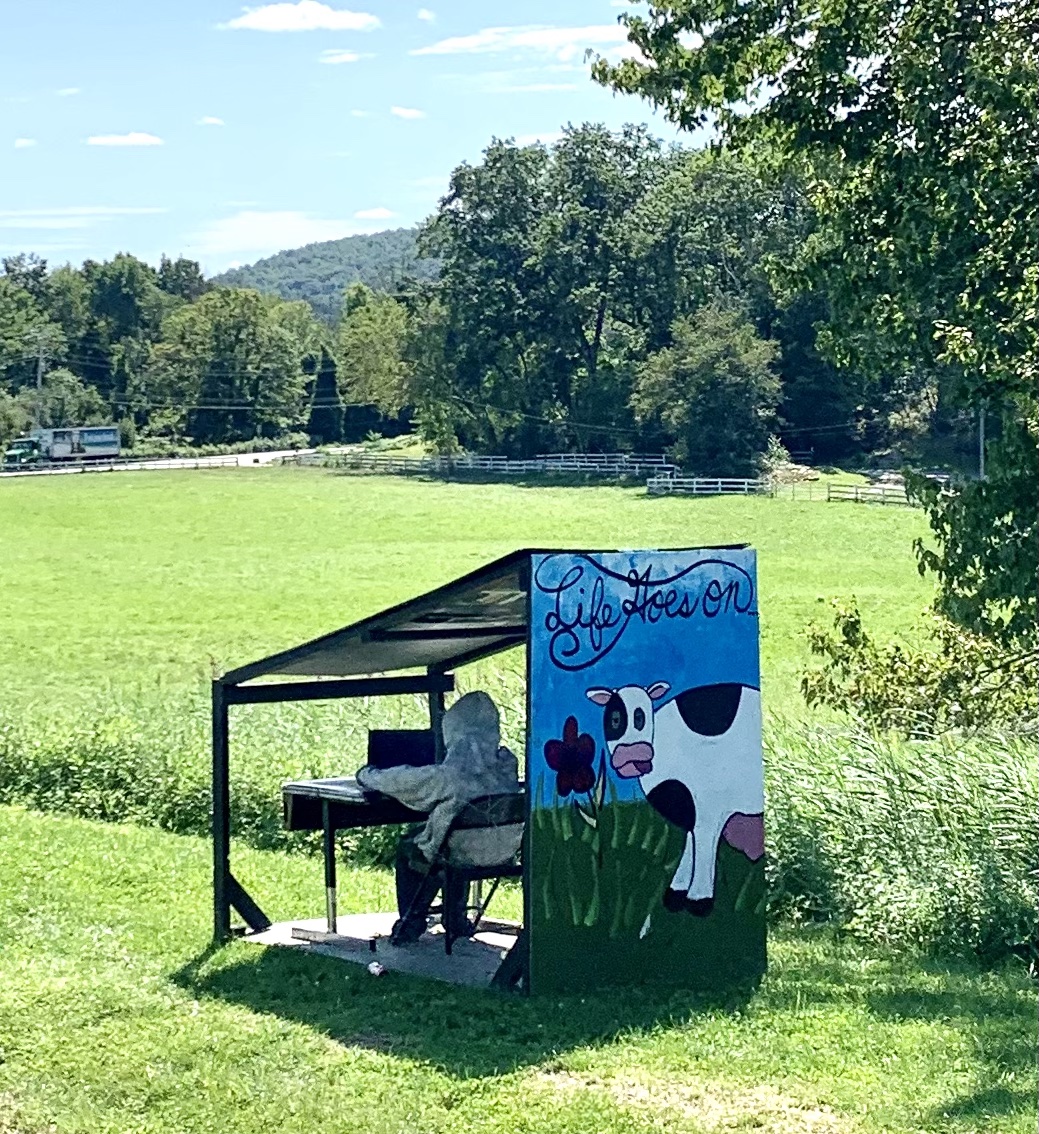 For some time during the spring 2021 semester, the sculpture was situated in front of Ogden Hall. Now, the work is on display as part of the Collaborative Concepts Exhibition at Tilly Foster Farm in Brewster, NY. It can be seen along with the works of more than 40 artists through October 30, 2021.
According to the club's faculty leader John Carruthers, the theme chosen by the students reflected their feelings about remote learning and attending classes via Zoom. "When we talked about what we wanted to express this year, dealing with online Zoom classes came up immediately," he explained. "As the main concept was somewhat negative, we spent a lot of time discussing ways to make the sculpture more uplifting and engaging for the viewer. It was challenging to complete, because we had several intervals of being online, so we lost a month of in-person time to fully work on it."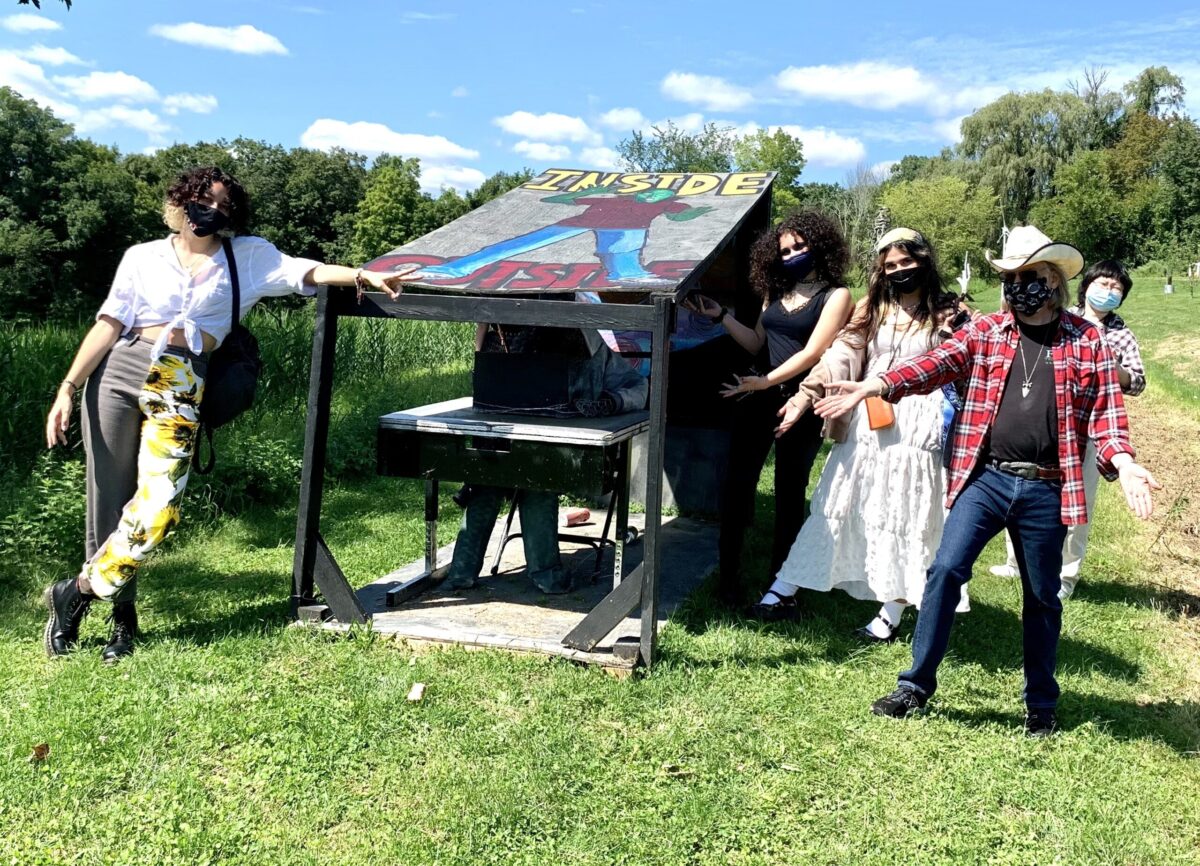 "To help make it a bit more positive, the students included a painting on its back wall that was inspired by Van Gogh's "Starry Night." That blended the tension of the piece with a little more "beauty" in a traditional sense," continued Mr. Carruthers. "The large figure on the "roof" is painted green to reflect the feeling of unease during the year of switching between in-person and remote classes. The text "Inside, Outside" reflects the two tensions– being stuck inside while hoping to go outside during the pandemic, and the apprehension that entailed. Lastly, they added the almost-comic painting of the cow on the back with the phrase "Life Goes On…" to symbolize the feeling of hope."
2021 Builder's Club artists included Madison B. '24, Alex G. '24, Max M. '24, Isaiah D. '24, and Anna V. '22. Students who attended the exhibition's opening reception on Saturday, September 4, were original artists Alex G., and Anna V., accompanied by Aitana G. '24, Adela M. '22 , Elizabeth D. '22 , and Paris T. '25. Congratulations to the Builder's Club for creating another great sculpture this year, and we can't wait to see what you create next!