The evening of April 12 was dubbed "Funky Friday" by those who attended the opening of Storm King's annual Student Art Show at the 2 Alice's Coffee Lounge located in the historic district in Newburgh, NY. The show featured works by SKS' talented AP Studio Art, Advanced Studio Art, and Digital Design students.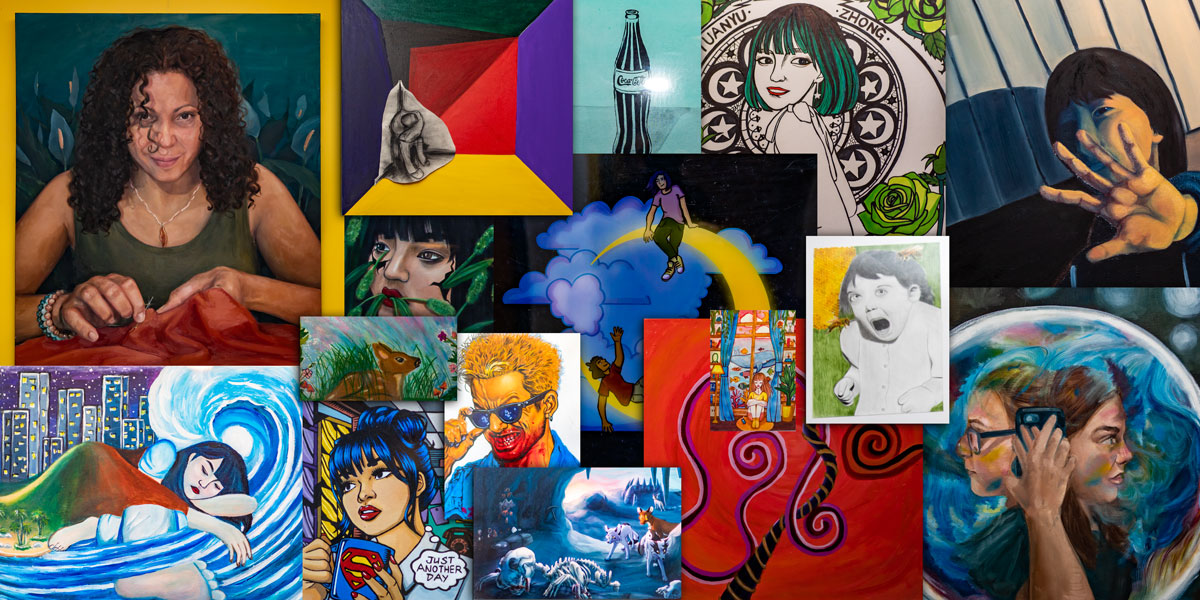 As faculty, parents, and fellow students gathered to view the art and share coffee and conversation, they were also treated to a live performance by Storm King's music and voice students. The lounge filled up quickly with visitors who viewed the artwork, listened to the music, and discussed the pieces with the student-artists.
Senior Jessica Zheng, whose artwork appears on the poster for the event, had several pieces on display at the show. "I really like the pop-art style and use it a lot in my artwork. This location is much larger than last year and a great place to show our work. It has a cool vibe," she said. Headmaster Lamb commented that he was very impressed with the level of work the students produced. "Our student-artists have created many great pieces of art again this year. The performance by our music students at the opening was a great addition to the event," explained Mr. Lamb.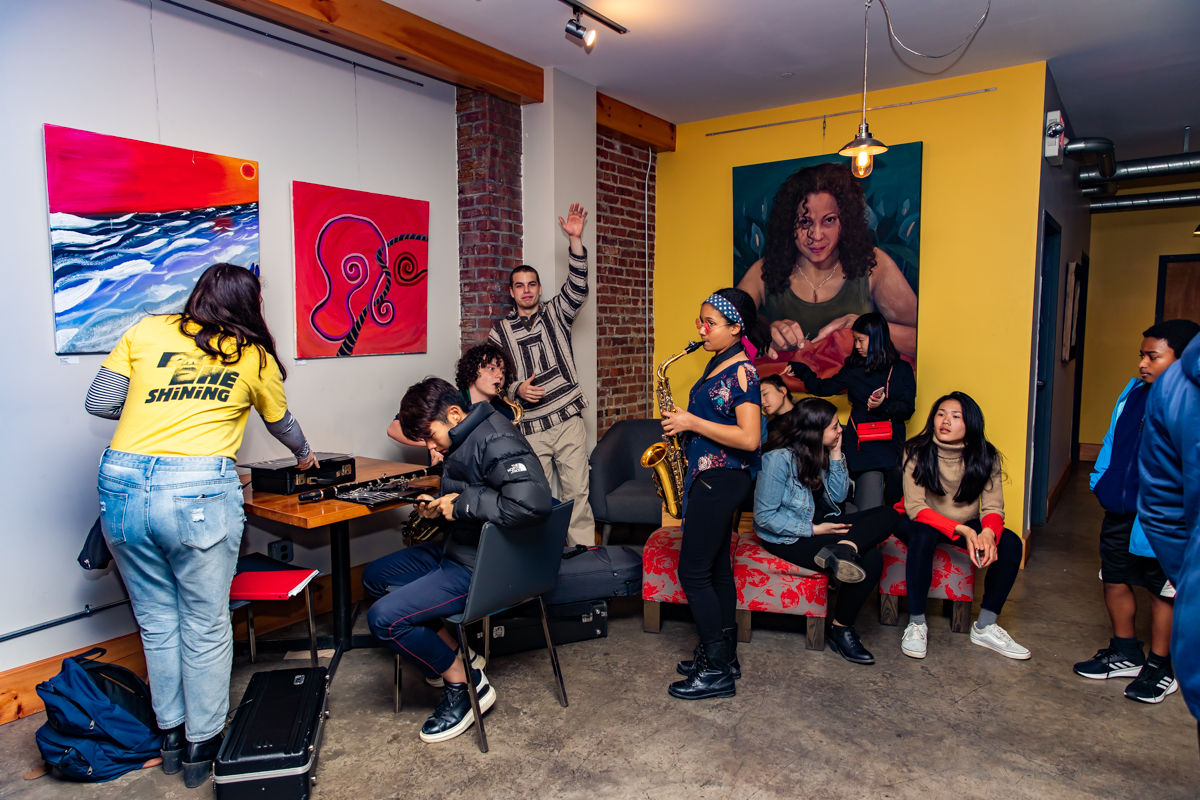 The students' works will be brought back to campus in time for the upcoming SKS Spring Arts Weekend taking place Thursday, April 25 through Sunday, April 28, 2019. As a part of Arts Weekend, there will be an art show in Ogden Hall on Friday, April 26 at 7:00 pm. All members of the SKS community are encouraged to attend to help our student-artists celebrate their talents.