While the Storm King School community gets some much-needed rest and relaxation this summer, our Department of Athletics has been working full steam ahead. From planning practice and game schedules, training for coaches, and sports-related events to ordering new equipment and uniforms, coordinating team sign-ups, and refreshing the look of the gym, Storm King Athletics will be ready for the arrival of our students who are anxious to participate in fall sports and clubs.
The first thing students will notice when they arrive is the new look and feel inside the gym. New banners, colorful wall hangings, and a fresh coat of paint have brightened up the venue to go along with the recent installation of a new air conditioning system made possible by The William and Elaine Kaplan Family Private Foundations. Those who use the weight room will also be greeted by brand new equipment and updated decor, thanks to two generous SKS Alumni Council members, Madison Flores '14 and Johnathan Flores '12.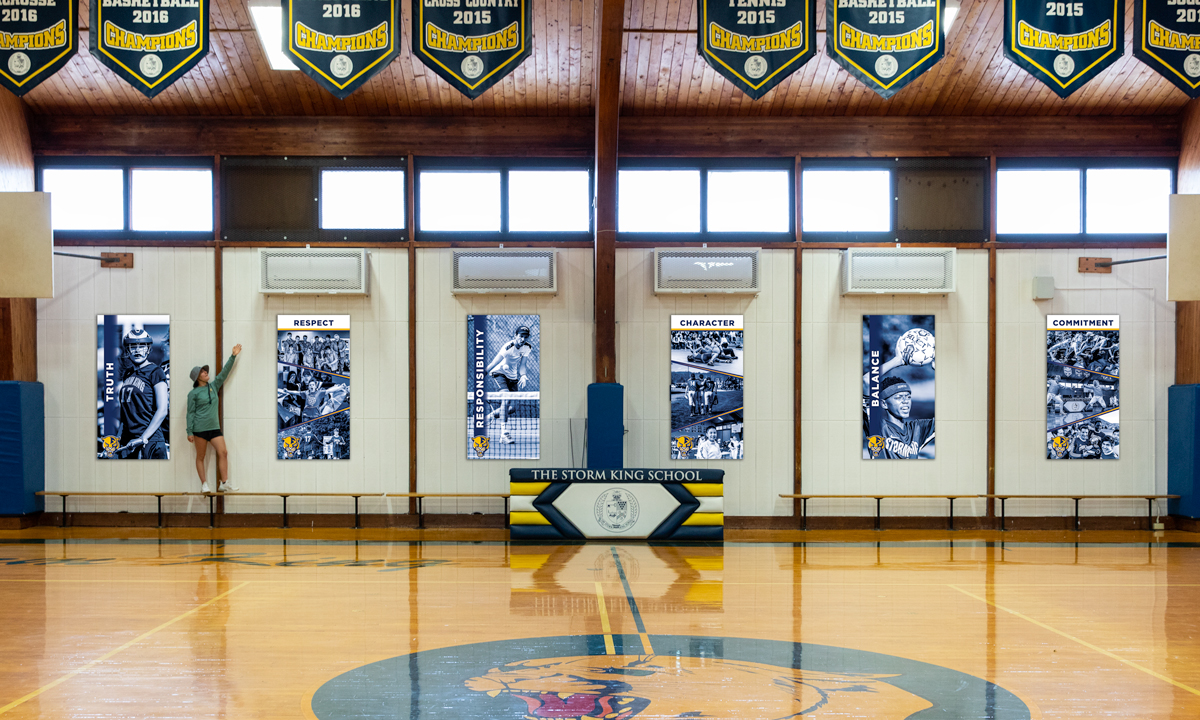 Students can also look forward to an updated roster of team and club sports/activities that appeal to a wide range of interests, including outdoor adventure, art club, and a new addition– rowing. Sign-ups for fall athletics will begin on August 1 through the SKS student portal.
Athletic Director Nicole Cervantes is excited to kick off the fall season and the new school year:  "2022-2023 will be an outstanding year for Storm King Athletics and the Cougars. We are here to serve you and help you develop a healthy lifestyle. I hope everyone, especially our new students, will come to visit me in the gym once you've arrived and are settled in. I'm really looking forward to getting to know all of you!"