Boys Soccer
Marek
Date
Team & Location
Result
September 23
@ Hamden Hall, CT
0-1
September 22
Christian Heritage, CT
3-1
September 20
@ Marvelwood
7-2
September 17
@ King School
0-1
September 9
vs. Darrow School
6-1
Since the 1930s boys have been playing soccer at The Storm King School. Our boys compete in the Hudson Valley Athletic League and are members of Western New England Prep School Soccer Association, WNEPSSA, a division of The New England Prep School Athletic Council (NEPSAC). Storm King competes in NEPSAC's Class D.
The Storm King School Soccer Program has had great success in the past winning the HVAL championship trophy in 2014 and 2016 and qualifying for the New England Championships as the #2 ranked school.
The Storm King Soccer Program is at the forefront of applying the athletic department's core values and character development winning the WNEPSSA Sportsmanship Award in 2010. The Storm King School offers a boys junior varsity team that allows inexperienced players to develop their skills and advance to varsity level competition. The junior varsity team plays a full slate of games against both prep and local schools. For more information about the soccer program, please contact the Head Coach, Mr. Graziosi (jgraziosi@sks.org).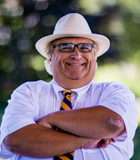 Joseph Graziosi
Head Coach
View Stats & Bio
Joseph Graziosi
Head Coach
This season's stats
Career Wins

111

Career Losses

63
Daniel Amandi Moreno
View Stats & Bio
Daniel Amandi Moreno
Grade 12
Cancun, Mexico
Igor Zelenko
View Stats & Bio
Igor Zelenko
Grade 11
Moscow, Russia
Alonso Gonzales
View Stats & Bio
Alonso Gonzales
Grade 11
Distrito Federal, Mexico
Eduardo Vallarta Pena
View Stats & Bio
Eduardo Vallarta Pena
Grade 12
Huixquilucan, Mexico
Henry Aleman
View Stats & Bio
Henry Aleman
Grade 12
Newburgh, NY
Muhammed Akbaba
View Stats & Bio
Muhammed Akbaba
Grade 12,
Istanbul, Turkey
Emmanuel Davis
View Stats & Bio
Emmanuel Davis
Grade 10
New Windsor, NY
Sean Witte
View Stats & Bio
Sean Witte
Grade 10
Washingtonville, NY
Carlos Regueral
View Stats & Bio
Carlos Regueral
Grade 11
Al Khobar, Saudi Arabia
Leonardo Zhou
View Stats & Bio
Leonardo Zhou
Grade 11
Pretto, Italy
Joseph Dawson
View Stats & Bio
Joseph Dawson
Grade 12, West Pont, NY
Martin Prochazka
View Stats & Bio
Martin Prochazka
Grade 12, Prague, Czech Republic
Fahad Almalik
View Stats & Bio
Fahad Almalik
Grade 12, Riyadh, Saudi Arabia
Miguel Regueral
View Stats & Bio
Miguel Regueral
Grade 12, Al Khobar, Saudi Arabia
Tobi Oluwatobi Akingbade
View Stats & Bio
Tobi Oluwatobi Akingbade
Grade 11, Ikoyi Lagos, Nigeria
Joseph Yehong He
View Stats & Bio
Joseph Yehong He
Grade 11, Guangzhou, China
Guillermo Ramos Sanchez
View Stats & Bio
Guillermo Ramos Sanchez
Grade 11, Alicante, Spain
Conall Sweeney
View Stats & Bio
Conall Sweeney
Grade 10, Bloomingburg, NY
Philip June Young
View Stats & Bio
Philip June Young
Grade 10, Seoul, South Korea
Alejandro Costemalle
View Stats & Bio
Alejandro Costemalle
Grade 9, Mexico City, Mexico
Soly-yon Li
View Stats & Bio
Soly-yon Li
Grade 9,
Willemstad, Curacao
Miles Lucas
View Stats & Bio
Miles Lucas
Grade 9, New York City, NY
Ethan Reid
View Stats & Bio
Ethan Reid
Grade 9, Great Neck, NY
Juan Pablo Zuazua
View Stats & Bio
Juan Pablo Zuazua
Grade 8, Nuevo Leon, Mexico
Cody Ngwanza
View Stats & Bio
Cody Ngwanza
Grade 8, New Windsor, NY
Mikey McCullough
View Stats & Bio
Mikey McCullough
Grade 8, Beacon, NY