Girls Soccer
Marek
Date
Team & Location
Result
November 9
HVAL Finals v PDS
2-1 OT
November 8
HVAL Semifinals v Marvelwood
7-2
October 11
@ Christian Heritage
0-5
September 30
@ Marvelwood
8-0
September 27
Marvelwood
8-0
September 16
King School
1-3
The top ranked girls won the  HVAL title with an undefeated record in league play during the 2017 and 2016 seasons and qualified for the New England Championships as the 7th highest seeded team.
The girls compete in the Hudson Valley Athletic League and are members of the Woman's Western New England Prep School Soccer Association, WWNEPSSA, a division of The New England Prep School Athletic Council (NEPSAC). Storm King competes in NEPSAC Class D.
Our girls' soccer program teaches girls the skills required to play competitively at the varsity level and coaches stress the school's core values of truth, respect, and responsibility in order to build character. Players are taught the importance of playing hard and winning or losing with integrity. For more information, please contact the Head Coach, Ms. Barbosa (kbarbosa@sks.org).
Kristen Barbosa
Head Coach
View Stats & Bio
Kristen Barbosa
Head Coach
B.S., Psychology, S.U.N.Y. Buffalo

Kristen Barbosa, the Associate Dean of Students at The Storm King School, graduated from the State University of New York at Buffalo with a degree in psychology. Following her studies, Kristen worked as a Family Preservation Case Worker in Newburgh, New York. Later, she gained valuable critical experience working closely the Department of Social Services and Child Protective Services. She's been a part of the Storm King family for six years. Along with her work in the Dean of Students Office she coaches Girls Varsity Soccer and basketball and also teaches 8th grade health. She enjoys playing soccer, traveling and road trips and history.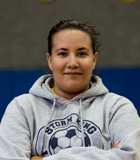 Amelia Kolach
Assistant Coach
View Stats & Bio
Amelia Kolach
Assistant Coach
B.S., Biochemistry/Biophysics, Rensselaer Polytechnic Institute

M.S., Biochemistry/Biophysics, Rensselaer Polytechnic Institute

In 2013, Amelia Kolach came to The Storm King School following her tenure as a chemistry teacher at an all-girls boarding school in Troy, New York. On the Mountain, she is a teacher of Chemistry and Introduction to Physical and Biological Sciences. Mrs. Kolach also coaches Girls Varsity Soccer and co-ed Physical Education. In 2010, she completed her thesis in a teaching laboratory at Rensselaer Polytechnic Institute on Fluorescent Analysis of Drosophila & Modern Protocol Analysis for the Classroom Setting of Drosophila techniques. Mrs. Kolach is a dorm parent in Highmount, where she lives with her husband, Justin. She enjoys camping, cooking, hiking, the arts and science.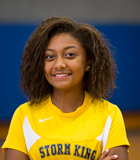 Aryana Martin
View Stats & Bio
Aryana Martin
Grade 11
Rock Tovern, NY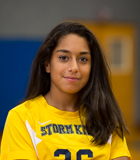 Shania Roehrich
View Stats & Bio
Shania Roehrich
Grade 10
Campbell, NY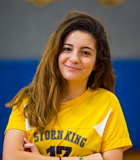 Zay Megias
View Stats & Bio
Zay Megias
Grade 11
Alicante, Spain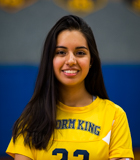 Gissel Morales
View Stats & Bio
Gissel Morales
Grade 11
Mexico City, Mexico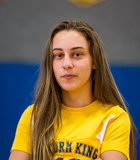 Samantha McCullough
View Stats & Bio
Samantha McCullough
Grade 9
Beacon, NY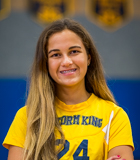 Sophia Pretto
View Stats & Bio
Sophia Pretto
Grade 8
Harriman, NY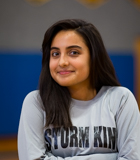 Naunet Leonhardes
View Stats & Bio
Naunet Leonhardes
Grade 9
Cornwall on Hudson, NY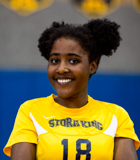 Stephanie Appiah
View Stats & Bio
Stephanie Appiah
Grade 11
Accra, Ghana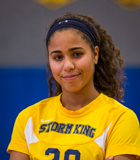 Tiana Vazquez
View Stats & Bio
Tiana Vazquez
Grade 10
New Windsor, NY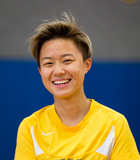 Eleven Zhang
View Stats & Bio
Eleven Zhang
Grade 10
Shiyan, China
Elizabeth Pomeroy
View Stats & Bio
Maria Fedosenkova
View Stats & Bio
Savannah Buon
View Stats & Bio
Jasmine Tian
View Stats & Bio
Anna Wickiser
View Stats & Bio
Maddy Mendlewski
View Stats & Bio