Q-terms
Are a short, intensive courses where students and faculty have the chance to collaborate, create, innovate, think critically and solve problems while immersed in subject matter that sparks their passion and curiosity.
Course descriptions for this year's Q-terms are below:
Introduction to Engineering
This class is an introduction to the principles and practices of engineering. You will investigate what engineers do, learn about some of the major contributions of engineering throughout human history, and find out what it takes to become an engineer. You will learn about and experience the engineering design cycle through case studies and hands-on activities. Working in small teams, you will research, design, prototype, test, redesign, and analyze solutions to several small-scale engineering challenges.
The Science and Art of Makeup and Number
This course will explore the world of makeup. We will begin by looking at lipstick. Initially, we will look into how it is manufactured and make our own DIY. The ingredients in lipstick will be examined and we will compare traditional to natural to certified organic lipsticks. We will also lead test a variety of lipsticks.

Finally, students will then investigate the history of makeup while reproducing and documenting each era. Then students will investigate the reasons behind the use of makeup and synthesize these two investigations together. This information will be compiled into a digital display. The course will finish with a trip to NYC to visit the Bite Beauty Lip Lab.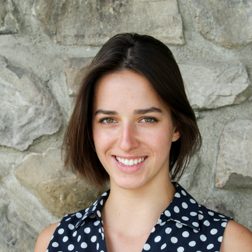 Digital Electronics  
This class is an introductory course in digital logic systems and the microcontroller platform. Microcontrollers are stand along computers on a single chip that are found in numerous modern electronic devices from cell phones and cars to refrigerators and washing machines. Students will perform a range of hands on activities involving electronic circuits and systems. Students will learn the basics of digital logic, the architecture and programming of embedded microcontrollers, and the interfacing of sensors to realize a digital control system. The topics covered include: base 2 number systems, basics logic gates, Boolean algebra, combinational logic, flip-flops, counters and adders. After the introduction of basic digital logic systems, the microcontroller system is introduced. Students will learn to program the microcontroller platform via the C programming language. The interfacing of sensors to the microcontroller will result in the realization of a modern digital control system.
Instructor: Gene P. Murphy
Biochemistry & Chemistry Techniques
Students will explore the different techniques that biochemist and chemist use in the laboratory. Students will be able to learn about the life cycle of fruit flies with preservation, genetic marking, gel electrophoresis, water testing and more. Students will learn college level experimental design and safe lab techniques. Students would need to have taken either chemistry or biology to be in this course.
Instructor: Amelia Kolach
Instructor: Kristen Barbosa
Leadership  
Students define and examine leadership, interact with leaders from different parts of society, learn about their own leadership abilities, and research historical examples of leadership.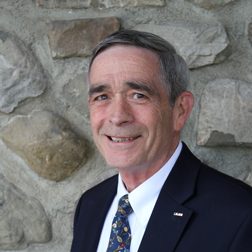 The British Invasion and the American Response
The British Invasion was a cultural phenomenon that began in the early 1960's, first with the emergence of The Beatles, followed by The Rolling Stones, The Kinks, The Who, Herman's Hermits, and The Animals.  A pop music counterculture surfaced during this time affecting not only music, but also hair style, fashion, art, film, and literature. American musicians including The Beach Boys, The Byrds, The Mamas and the Papas, The Doors, and Jefferson Airplane responded demonstrating the British sound was not wholly new. 
Instructor: Joseph Graziosi
Buddha, Buddhism, and Zen  
Less than an hour from Storm King School is one of the largest Buddhist Monasteries in New England. The Blue Cliff Monastery provides an ideal location for the first-hand study of Eastern philosophy through the practice of meditation and the study of Buddhist texts, both of which originated over 2,500 years ago. Students participating in this venture will live full time at the Blue Cliff (for 2 nights) and visit other monasteries in the Hudson Valley. They will learn a way of life that emphasizes a "slowness" that often eludes the rush of modern mindsets focused on self-interested pursuits, allowing students to become more aware of their own place in society as a part of a whole. 

The Catskill and Adirondack Mountains have long provide a home form spiritual escape and reflective self discover. Students will not only learn traditions of mediation and thought that date back thousands of years, but they will also read a variety of texts from Indian, Chinese, and Japanese traditions that have given form to modern Buddhism and facilitated its movement across cultures and time.  Ultimately this course proposes an immersion into an entirely different way of thinking about and living life. 
Drawing from the foundational literature of India, China, and Japan, students will see how Buddhism has come to define modern thought in America influencing our growing social consciousness of health, the environment, and the future.
Local Historical Buildings: Architecture and History
Students will research, explore and visit the historical buildings in the Hudson River Valley and in New York City. Students will learn about the history and architecture of the local area. While developing research skills, we will be exlporing the notable historic sites around the Hudson River and in down town New York City. This Q-Term will be working on research development and the use of multi-media for presentations.
Atlas Adventures

A constructivist course which means that the students will plan the content area of the course. It combines experiential education with project-based learning.

Have you ever wondered what it would be like to go down the Rabbit Hole and meet the Mad Hatter? Have you ever swam in the bluest water of Crater Lake or climbed a mountain by moonlight. Have you ever sat on a street corner having arrived by train and written a song about a stranger and then sang it to them? Have you ever rode a zip line along Niagara Falls after having explained why people went over the same falls in a barrel?

The goal is to explore places off the beaten path and examine their cultural significance. The possibilities are vast. Students will have the opportunity discover out-of-the-way curiosities, exploring the strange and wondrous places around us. They will learn about the relationship of these places to our society. Students will learn to plot and plan their adventures as they navigate the globe testing the limits of their willingness to try new things.

Using Constructivist philosophy, students will establish their program design in this project-based learning course. This course exists to provide experiences for adventurers, writers, poets, and artists. It is for both chroniclers and the curious. Students will explore how things become culturally relevant in our society and explore the relationship between places, people, and history.
Instructor: Peter E. Rowe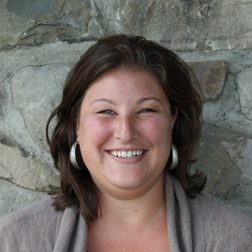 Instructor: Ellen Van Dunk
A Virtual week in Peru!
This course is intended for students who enjoy learning about other cultures and languages in Latin America. Students will be experiencing Peru's history, learning about the land of the Inca's, the lost city of Machu Picchu along with its marvelous natural resources and the important contributions to the modern world.  We will explore Peru through its culture, art, food, music and the some of its most relevant socio-economic aspects. Course participants will engage in hands-on activities such as creating arts, and crafts that represent Peru in the past and the present, cooking and eating exquisite and well recognized Peruvian food, and learning through music and films what Peru is all about! A surprise guest and a trip to NYC will enhance the experience. Let's go to Peru… virtually!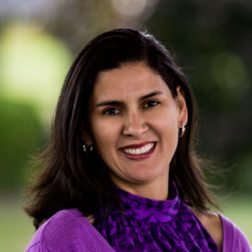 Instructor: Angelica Centeno
Music Technology

This course provides a hands-on introduction to the field of music technology as both a creative musical practice and an interdisciplinary technical research pursuit. Students will be able to compose music in digital audio workstation software using both audio and symbolic representations; to write code to algorithmically generate music, analyze sound, and design sound; and to describe the essential theory and history behind these activities as well as their connection to cutting-edge computer music research. Through the exploration of topics such as acoustics, psychoacoustics, digital sound, digital signal processing, audio synthesis, spectral analysis, algorithmic composition, and music information retrieval, we will explore the deep relationships between art and science, between theory and practice, and between experimental and popular electronic music. We will learn about these topics in the context of digital audio workstation (DAW) software, the multi-track editing paradigm that has been dominant in music production since the 1980s. As we learn about the foundations behind such software, we will use this knowledge to more effectively create music with it, and we will also write a series of short software programs that extend the software's ability to manipulate, transform, and analyze sound.

Music technology class is designed to introduce and foster the study and practice of where the technology and music worlds intersect. This program can serve all of the following: the student with no prior musical experience, for students who already study an instrument, for students who take private lessons or for students who have learned about music or an instrument in a less formal fashion.

This program seeks to expand the students' horizons as far as musical taste and exposure, while honoring the need for reciprocity. Students will be provided hands-on experience with the technology in order to gain a first-hand understanding of the cutting- edge innovations that exist in the Music Technology realm. They will be able to demonstrate how technology can be used to aid in the recording and presentation of acoustic instruments as well as how electronic music can be produced or recorded. Such music creation will be explored for the variety of purposes in which it can be heard today: live performance, recorded performance, as a soundtrack to videos footage, along with other inventive avenues.
Ceramics
This course is intended for students looking for an intensive ceramic art experience, whether to prepare for art school or to have an opportunity to learn basic sculptural skills. Participants will work independently in our ceramics studio,  with three large projects completed by the end of term. Students will also experience an outdoor firing process, study pottery techniques in the tradition of Grecian pottery,  and understand the importance of Ceramics in contemporary art. Many techniques and materials are introduced, from slab and wheel pottery to various glazes and sculptural applications.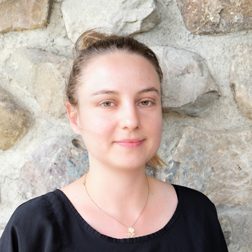 Instructor: Tara Finneran
Exploring the Limit: The Wisdom of the Body
This interdisciplinary class will focus on a number of topics related to the interconnection between the mind and body. Students will explore movement, exercise, mobility, recovery, anatomy, mindfulness meditation and nutrition. The term will culminate in a written reflection project and a the development of a customized training program tailored to the goals and needs of a fellow classmate.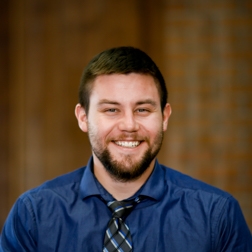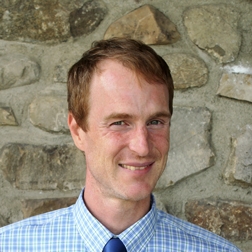 America's Pastimes. How Sports Shaped American Culture
This course is meant to explore the influence of sports on American culture. The idea of this course is to learn the stories of how the baskets made, touchdowns scored, and players rounding the bases, have gone beyond just the playing field, and have influenced America's history. We will learn the history of the three major sports, and the impact they have had, not only in America, but around the world. However, this class will be more than just learning the history. The best way to understand an activities influence is to play it. We will be learning the rules, and fundamentals of the three major American sports.
Ichthyology and Horticulture of the Hudson Valley
Students will spend each day outside at a lake, stream or river and return to campus for beautification of the grounds. The course is intended to feature the outdoor opportunities in the Hudson Valley and the area surrounding The Storm King School.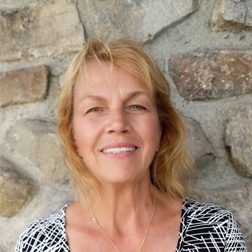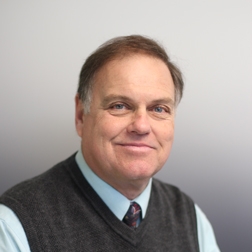 Video Journalism
This hands-on course is dedicated to producing short video reportages about the various courses and activities of the Storm King School's Q Terms. The course will lead students through all stages of the process, including choosing/pitching ideas, research/preparation, videotaping activities, interviewing participants, and editing material. The best videos will be put on the school's web site and youtube channel. The hands-on nature of the course, its tight journalistic deadlines, and the students' ability to develop their own ideas and choose their own subjects for the projects correspond with the school's focus on the experiential and student-centered education of the 21st century.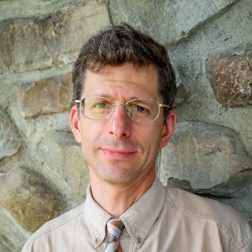 Instructor: Zhenya Kiperman
Mural Painting
This course will explore painting in the largest format possible- the mural. There are two major skills learned- Time Management and Painting skills. Time Management is the most important skill for this activity. The wall piece needs to be sketched out and scaled to size, materials need to be organized, and a time plan worked out for completing the piece. Painting skills learned are how to work quickly and efficiently. These skills are great for artists, of course, but also for anyone who will eventually work on any large-scale project- home repair, cornerstone/capstone, etc.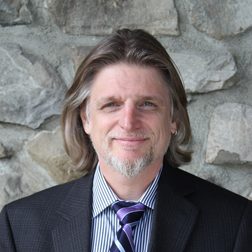 Instructor: John Carruthers
Woodworking and Outdoor Games
This course will explore various outdoor games, and construct items to be used on campus. Emphasis will be on games made of wood, so students can also learn basic carpentry skills and safe practices. The main focus will be on the increasingly popular American game, cornhole. Students will learn the history and rules of the game, and construct cornhole sets for the campus.