After more than one year, The Storm King School's Writing Center is up and running again thanks to the efforts of English Department Chair Marybeth McDonough and faculty member Lisa Shrem. "Now that pandemic restrictions are easing, our goal is to have a welcoming space for students to meet with peers and teachers when they need assistance with their writing skills," explains Ms. McDonough.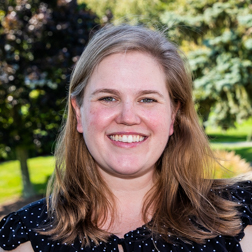 Marybeth McDonough, English Department Chair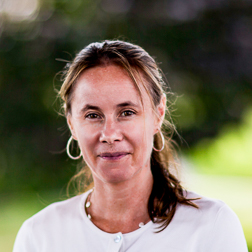 Lisa Shrem, ASP – English Teacher
A student-led endeavor, the Writing Center's peer writing tutors are current students in grades 9 through 12 who have consistently demonstrated superior writing skills. This year's tutors include seniors Linhan Z. and Theresa G., sophomores Annie C. and Vincent I., and freshmen Mac M., Charlotte T., and Christine S. "Our team of writing peer tutors is small but mighty. Some have previously worked in the Writing Center, but most are new and excited to get to work. We are still reviewing a few more tutors to join their ranks," continues Ms. McDonough.
So far this year, the Writing Center has been a hit with students and peer tutors alike. "The benefit of being a peer writing tutor is getting to help their classmates improve by using their own strengths. These are students who enjoy writing and its process, and they want students to feel more comfortable asking for help and learning how to grow. The time they spend in the Writing Center can also go towards their community service requirement," explains Ms. McDonough.
"Having a Writing Center available is also great for students because it gives them agency in their own writing. It is not meant to be intimidating, but rather, we want students to get more comfortable having others read and critique their work in a constructive manner," continues Ms. McDonough. "Often students are assigned work ahead of time, or they are given space in class to work, but they have trouble getting started or asking for help in front of their classmates. The Writing Center is there for guidance and reassurance. It's no judgement and students can take advantage of the service as often as they need."
Looking toward the future, Ms. McDonough and Mrs. Shrem say there is a lot more to come at the SKS Writing Center. "We are currently working on creating a video library of brief but functional tutorial videos on common struggle points in writing; for instance "Brainstorming Methods," "MLA Formatting," "Commas vs. Semicolons," and "Do I Italicize, Underline, or put in Quotes?" We are having students and teachers affiliated with the Writing Center create these videos so that the SKS community can access them when they need a quick reference."
The Writing Center is encouraging all students who need assistance or who are simply curious to stop by the upper floor of Ogden Hall during 'office hours.' The Writing Center's current fall schedule begins on Monday, November 1, and will be posted around campus and on The Peak.