The Storm King School is busier than ever with nearly 300 children and teens on campus enjoying SKS' Summer Programs. This includes a small but dedicated group of mountain bikers who can be seen whizzing across the grounds and through the paths above Ogden Hall each morning wearing colorful helmets and gear. These are Storm King's "focused riders."
Focused Riding is a unique, two-week program which combines mountain bike skill-building with personal development and academic support. This summer, the camp is taking place from July 22-August 2 on the SKS campus. Based on the principles outlined in Dr. John Ratey's book Spark: The Revolutionary New Science of Exercise and the Brain, the program is designed to increase focus, attention, and mindfulness for students with ADHD and executive functioning challenges.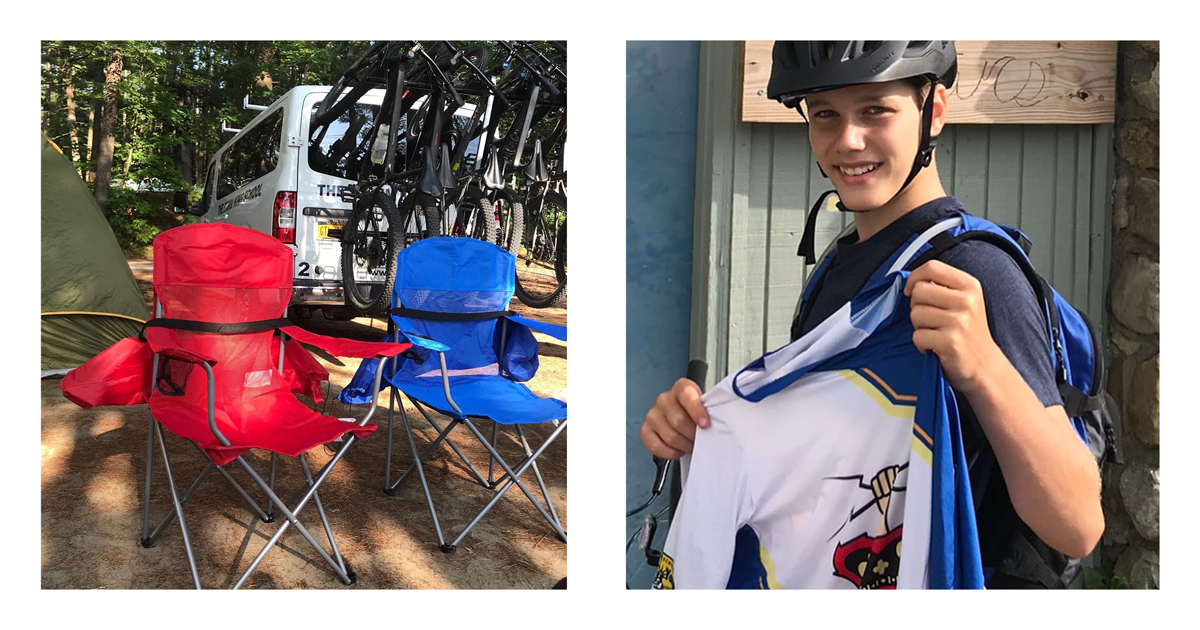 Now in its second year, Focused Riding has succeeded in attracting campers from the Hudson Valley and as far as Chicago. With its mixture of rigorous riding and daily exercise, academic work, eating healthy, and limiting the use of electronics, the program provides campers with an ideal balance of learning and fun.
The program was created by Storm King's Director of Academic Support David Mendlewski, who is also an avid mountain biker and coaches mountain biking during the school year. "I got the idea after a friend, whose 14-year-old son was diagnosed with ADHD, told me how mountain biking had helped the boy improve his focus and his organizational and time management skills in school," says Mendlewski. "It seemed only natural to combine my 20-plus years of working with kids with attention deficit disorders and other learning challenges with my passion for mountain biking."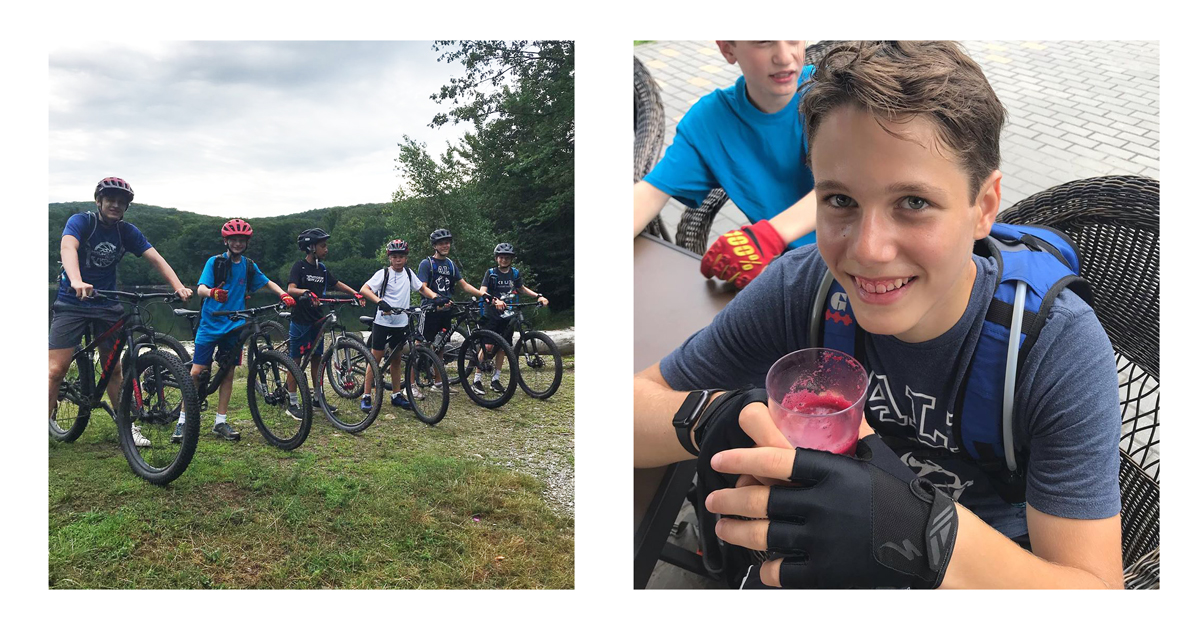 According to Mr. Mendlewski, a typical morning begins with a 30 to 45-minute warm-up ride on campus and in Black Rock Forest, immediately followed by academic work focused on reading comprehension. After lunch, students travel to fantastic locations across the Hudson Valley for their afternoon rides. So far, the group has visited beautiful locations including Stewart State Forest, Minnewaska State Park, and taken an overnight trip to Lake George. They also had a great time trying out their skills at the Gurney Lane Mountain Bike Park on obstacles from easy to very technical such as logs, bridges, and jumps.
"Our academic theme this year focuses on reading, writing, and presentation," continues Mr. Mendlewski. "The campers chose their own topics including artificial intelligence, how over-the-counter medications affect the brain, dinosaurs, and others. The skills they learn over two weeks will culminate in a PowerPoint presentation to their mentors, fellow campers, and parents on the last day of camp."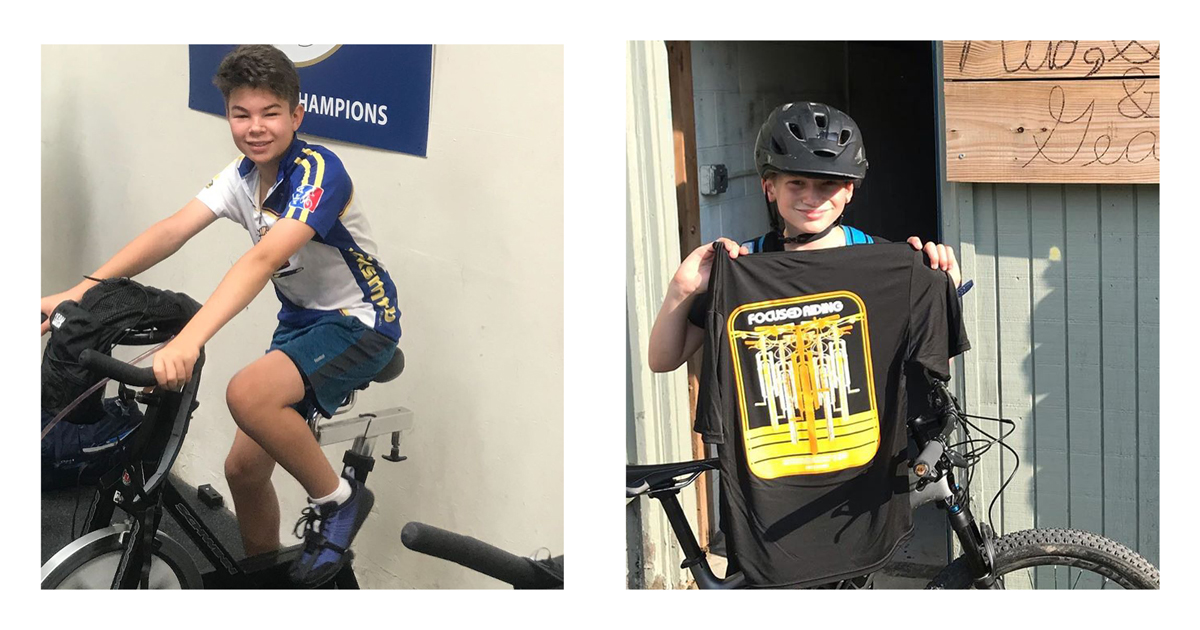 "On the final day, the campers will also compete against one another in a race on the trails near Ogden Hall so their families can witness their progress. This year, we will end with a Rock Ceremony where each student will be handed back the rock they collected on the first day of camp at their initial time stop in Black Rock Forest. We would like them to keep the rock as a reminder of their accomplishments and the goals they set for next year," says Mr. Mendlewski.
With another successful program this summer, Mr. Mendlewski is already planning for next year. "One of our campers, Max from Chicago, wishes to return for the third summer in a row. I would like to begin promoting our more experienced campers to become Counselors in Training (CITs). Working with a few CITs would allow us to accept even more students into the program, while still keeping a very personal focus on each camper," explains Mr. Mendlewski. "I'm very pleased with the outcome of the program and the progress of our campers over these two weeks. Next year can only get better!"