The Storm King School Alumni Council is pleased to announce the recipients of this year's Alumni Awards, namely, the Margaret Clark Faculty Excellence Award and the new inductees to the SKS Sports Hall of Fame (SHOF). As per tradition, the awards will be handed out during the upcoming 2019 Reunion Weekend which takes place on June 7-9, 2019.
The SKS Sports Hall of Fame
Marking the School's 151st year, three deserving alumni will be inducted into The Storm King School Sports Hall of Fame. Bruce Dennison '68, Peter Boden, and Jermaine Miller '02 will join the ranks of this coveted group of alumni whose distinguished athletic record, dedication, and commitment have gone beyond expectations and embody the core values and mission of the School.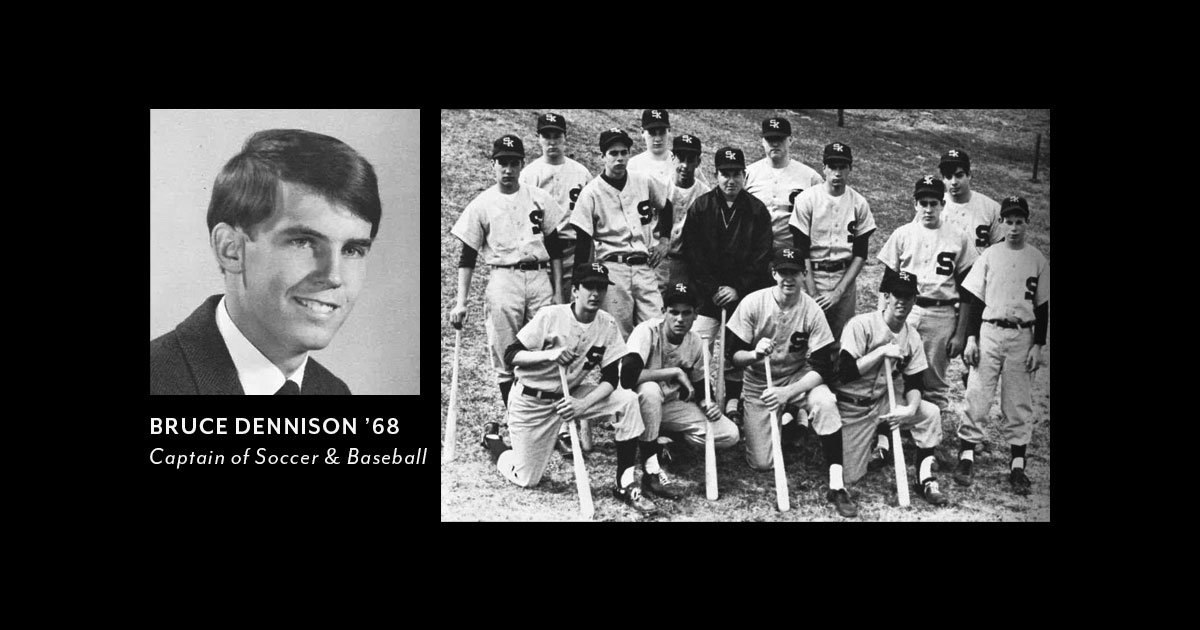 Bruce Dennison '68
Bruce Dennison '68 earned eight varsity letters in his four years at The Storm King School: four in baseball, two in soccer and two in basketball. Bruce earned the first of his four baseball varsity letters in his freshman year. By his junior year, Bruce began to excel as a three-sport varsity athlete, earning four additional varsity letters, two in soccer and two in basketball. As a senior, Bruce was elected Captain of both the soccer and baseball teams and was designated Soccer MVP.
His nominators wrote:  "Bruce Dennison was a superlative athlete. He had native athleticism that gave him the ability to surpass others, appearing almost effortless, despite a dogged focus and determination. He was always gracious, as a winner, and even more so, on the rare chance that the team lost. I remember Bruce as a warm, friendly guy, belying that competitive nature. He's one of those special classmates that we all wanted to emulate."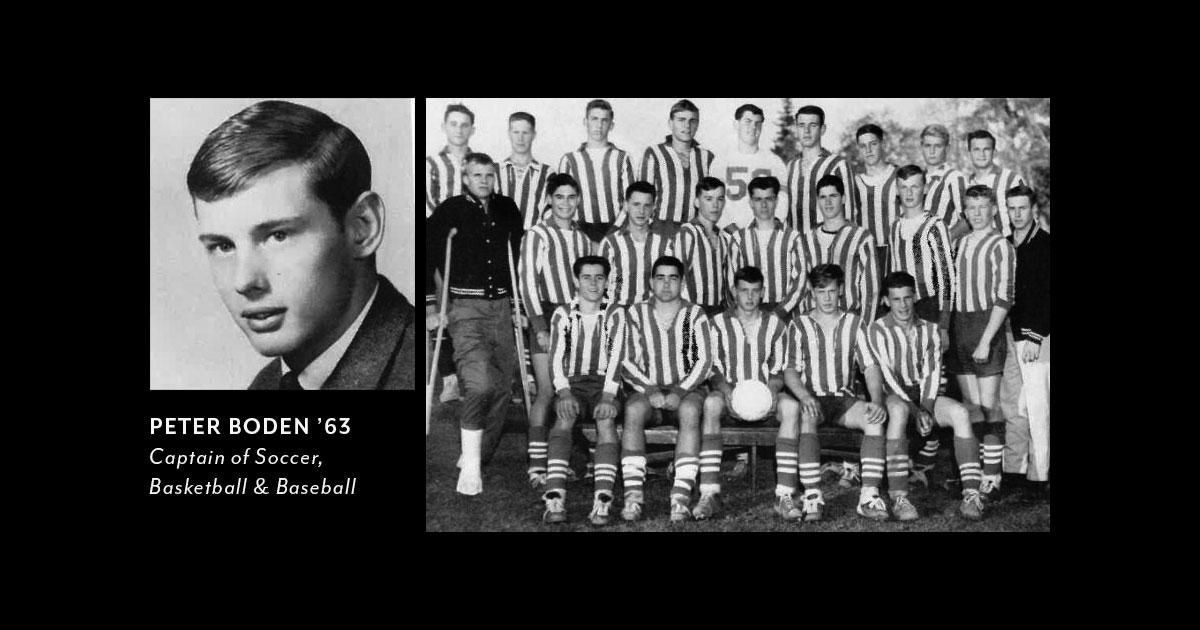 Peter Boden '63
In his four years at SKS, Peter Boden '63 earned 10 varsity letters, was the captain of two varsity teams and was named Athlete of the Year in 1963. He played on the varsity soccer team in 1961 and 1962 and was captain of the team in 1963; he was on the varsity basketball team in 1961 and 1962 and made captain as a senior in 1963; and he was on the varsity baseball team in 1961, 1962 and 1963.
Peter was remembered not only as an extremely gifted athlete but also as a great leader and role model to his fellow teammates. He was known for his hustle, encouragement of others, and contagious determination to win.
His nominators from the classes of 1962, 1963 and 1964 wrote: "Pete, who had a profound influence on me being welcomed and accepted by the school, encouraged our teammates to play our very best while enjoying each other on and off the field and court." "He always played in the skill positions on every team (center for soccer, ball handler/leading scorer in basketball, shortstop in baseball). He pushed and encouraged the other guys on each team to play as hard as they could, and to play as a team."
Unfortunately, Peter Boden passed away in 2014. Pete's wife, adult children and grandchild will attend the awards ceremony on Reunion Weekend for his induction.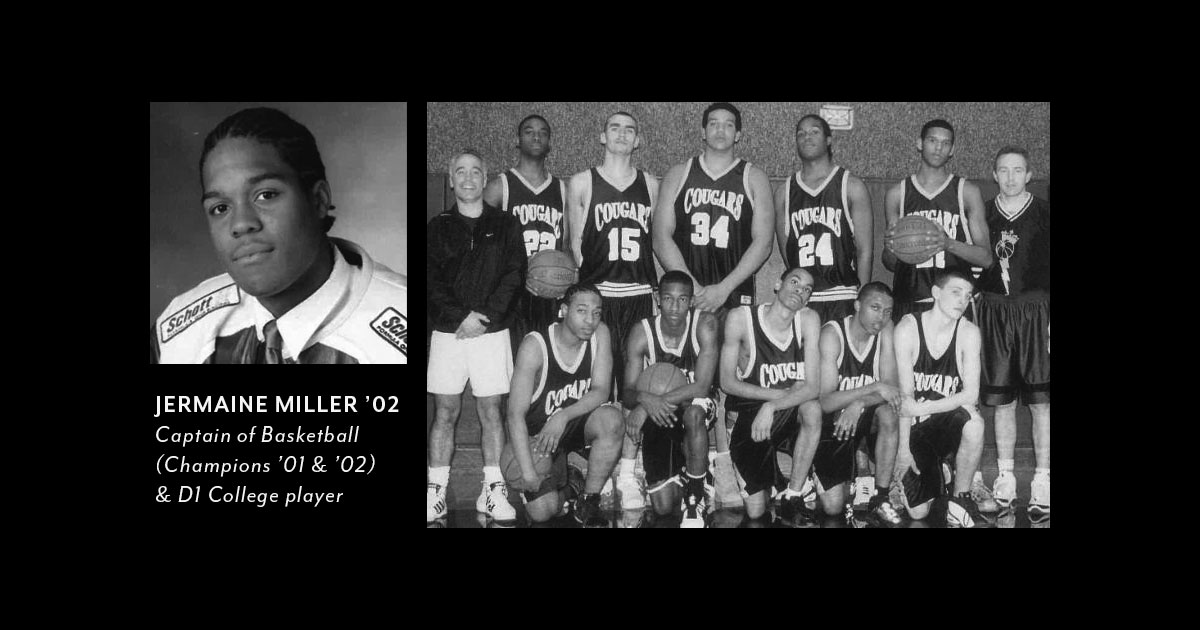 Jermaine Miller '02
Jermaine Miller '02, Varsity Basketball Team captain in 2001 and 2002, led the team in scoring and rebounding and was a leader on and off the court. Jermaine was voted Storm King School's most outstanding athlete in 2002 and also received the Superb Achievement Award for Scholarship, Leadership and Athletics. He is the first Storm King School student to receive a D1 basketball scholarship, attending and playing for Drexel University.
His basketball team coach, Kevin Houston, described Miller: "By far the hardest working player I had the opportunity to coach during my tenure there. He was extremely coachable, focused, driven, and had a great desire to improve and develop his vast array of skills. He has a cheery and magnetic personality and is a gifted leader. More than that, he is an outstanding husband and father of four wonderful daughters….He is most deserving of the recognition of being inducted into the Storm King Hall of Fame."
Jermaine hopes that this induction will be an opportunity to bring his team together to celebrate their accomplishments and the leadership of their coaches, Kevin Houston, and Kevin O'Brian. This team recognition will be meaningful to Coach O'Brian, who has been battling illness.
The Margaret Clark Faculty Excellence Award
Dr. Leslie McLean 1970-74
Established in 2006, The Margaret Clark Faculty Excellence Award is given during the School's annual Reunion Weekend to a former faculty member of longevity whose dedication transcends the classroom and whose high ideals have become part of the student-centered tradition of The Storm King School.
Miss Margaret Clark retired from The Storm King School as a member of the faculty in 1938, completing 44 years of service as an art teacher. Over the years, Margaret's responsibilities grew, and by 1912, she was in charge of the entire Lower School. During WWI, she ran the infirmary as well as the entire administration, while continuing to teach her legendary art classes. Margaret was the designer of the original SKS school crest we still use today.
This year's recipient Les McLean was described enthusiastically by his past students as the consummate SKS faculty member and mentor. He taught biology and human sexuality with rigor, enthusiasm, and humor. His students said that Les was successful at breaking down complex concepts into understandable components. One of his students recalled a biology mid-term exam question about digestion: "You are a hamburger. Describe everything that happens to you once I eat you."
An enthusiast for student activities, it was said that Les "led the charge," whether it was organizing trips to NYC to Broadway shows or sporting events, or providing guidance as an advisor for campus committees and events.
Les was a southern gentleman – both a statesman and guardian for doing the right thing, and comporting oneself in work, sport, and in life with dignity, integrity, and honor. His nominators wrote that what made him effective as a role model was that he never lost his humanity, his imagination, his joy in life, and his sense of humor—moving seamlessly from moments of utmost gravity involving student challenges to lighter moments where his youthful exuberance emerged while he participated in scrimmages.
As the head varsity coach, Les knew the games of soccer and baseball intimately, having excelled at both in college. His strong coaching led teams to achieve tremendous track records on the field, winning the soccer championship back-to-back in 1971 and 1972 and reaching the Westchester Championships in baseball. His leadership as Athletic Director enabled SKS to participate at the highest levels of scholastic athletic competition at that time.
A nominator wrote: "You just wanted to hang around Les and learn from him. His steady hand and selfless accessibility to students was unparalleled. Students sought him out constantly for advice and counsel on far-ranging issues, from the deeply personal to academic to lessons about life."
Congratulations to all of this year's award recipients.  Please join us Reunion Weekend, June 7-9, 2019, where we will honor them at an Alumni Awards Presentation held on June 8.