The girls varsity basketball team had their final practice of the season this week– but not at the Storm King gymnasium. On Tuesday, February 26, the Cougars traveled to nearby New Windsor, NY, to continue the good work started by one of their former teammates– Bridgette Wickiser '18– who graduated from Storm King last year.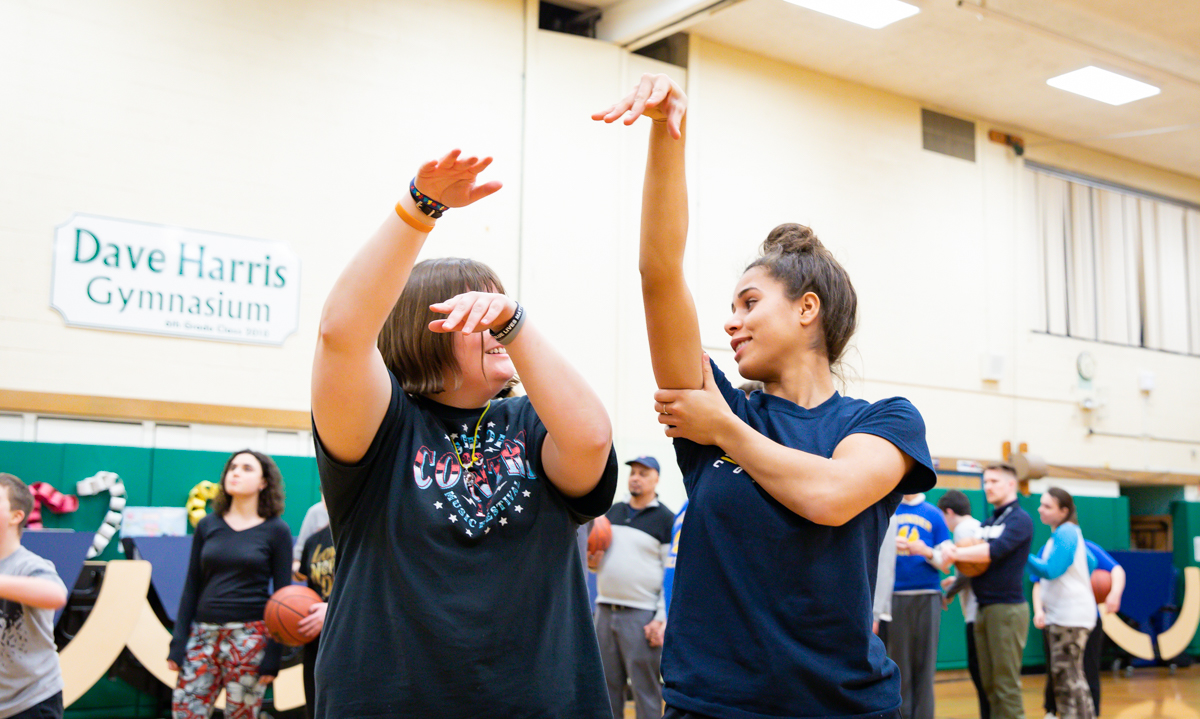 For her 2018 senior Capstone Project, Bridgette took on the subject of autism awareness on the SKS campus. Through her Capstone, Bridgette's goal was to ensure that everyone in the SKS community is well-informed about autism and has the opportunity to interact with young adults like her older brother Kieran, who lives with the disorder. Nearly a year after her graduation, Bridgette's wish that her project would continue has come true. Kieran's team, the Orange County Thunderbolts– a local sports team for special needs youth– invited the SKS varsity girls to run drills with them once again to help them better their game as they prepare for local and state tournaments such as the Special Olympics.
This time around, Bridgette's younger sister Anna Wickiser, a freshman at Storm King, accompanied the team and coaches to practice with the Thunderbolts, including her brother Kieran. Senior Maria Fedosenkova was one of the Cougars who worked with the Thunderbolts last year. "I'm so happy to be here again. We had such a great time practicing with the [Thunderbolts] team last year. I can see many of the same faces and I think the whole team has improved a lot since then," Maria explained following the practice. "I'm really glad we are able to help out," said Sam McCullough, an SKS junior. "Passing the ball, dribbling, and teaching everyone how to shoot was a lot of fun," she said.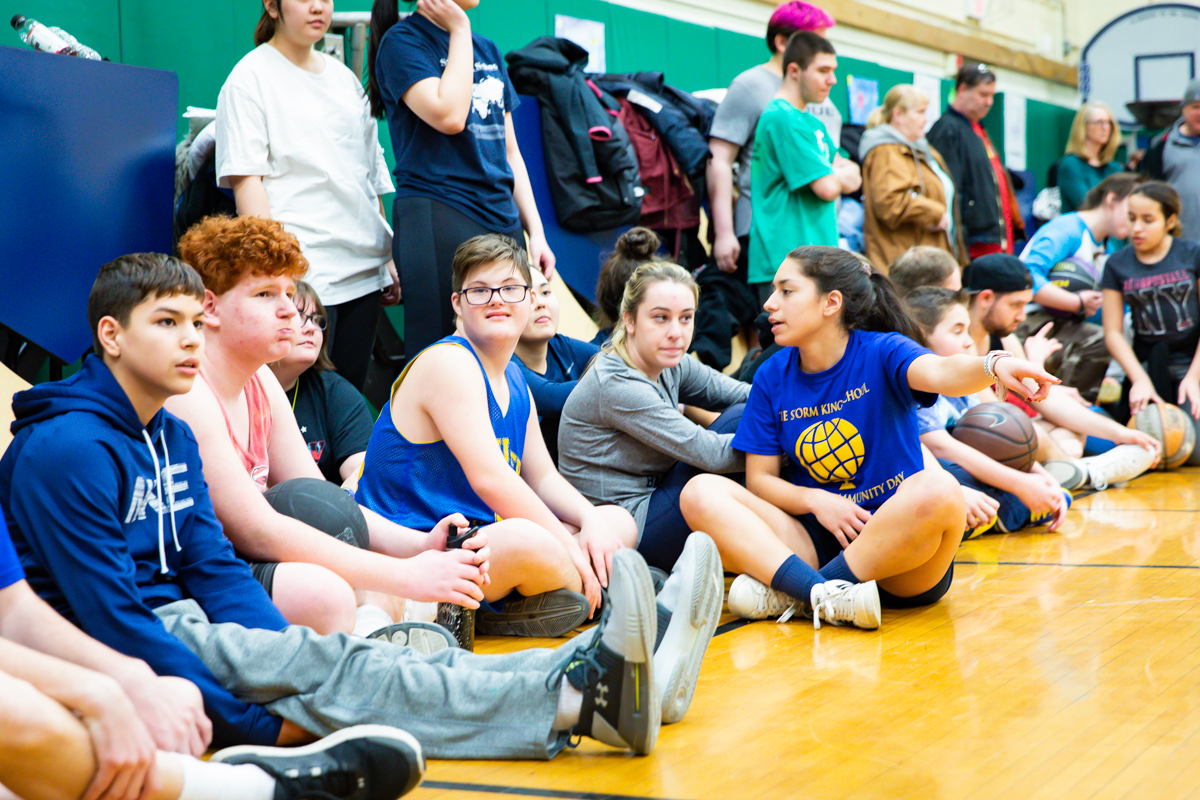 Storm King's coaches were also very pleased with the outcome of the practice. "I couldn't think of a better way to end our season," explained Coach Hauser. "Once again, the evening turned out to be a magical and special experience for everyone involved. I believe both teams got a lot out of it. On behalf of all the coaches, I look forward to continuing what is becoming a wonderful tradition again next year."