Join us for the world famous stage adaptation of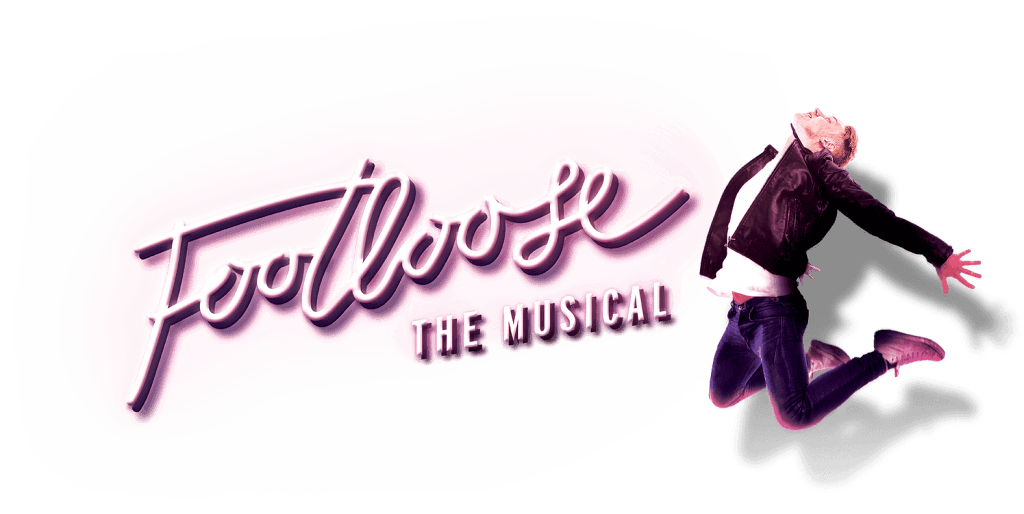 The Storm King School's Summer Theater on The Mountain is now taking applications for the 2020 season. Students ages 11-18 are invited to join the cast and crew with both a boarding and day program option. Auditions for roles will be held on Sunday, July 19 from 2PM - 5PM. Daily rehearsal will be held from 10 AM - 4 PM.  Camp will culminate in three performances of Footloose The Musical on the evenings of July 31 and August 1, as well as a Sunday matinee August 2. All performances are ticketed and open to family, friends and the community. Lunch is included and adheres to the SKS Dining Services' standards of quality and excellence our students and faculty know and enjoy.
The Storm King School is proud to present Summer Theater on The Mountain!
The Storm King School's renowned musical theater program has returned for summer 2020! Students ages 11-18 have the opportunity to work with the amazing faculty that SKS thespians know and love. With a boarding option, students may enjoy the full Storm King experience, and get to know the beautiful mountain top setting and hospitable amenities that make The Storm King School one of America's top boarding schools. Join the cast and crew on the Mountain, and produce great musical theater this summer!   
The Storm King School:  Over 150 Years of Excellence
Our scenic campus is located 55 miles north of New York City on the crest of majestic Storm King Mountain overlooking the Hudson River and surrounded by thousands of acres of protected forestland.
Productions are held in The Walter Reade, Jr. Theater, a well-appointed, professional performance space, with a stagecraft workshop, and seating for 230.
Dormitory facilities are clean and comfortable with air conditioned common rooms. Healthy, delicious meals and snacks are served in the beautiful Henderson Dining Hall.
Meet the SKS Summer Theater Faculty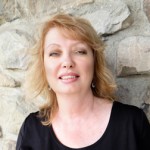 Anne Fulton
SKS Theater Director / Instructor
B.A., Fine Arts, New Jersey City University. Anne has many years of experience working in theater groups in a variety of capacities.  She studied Acting at HB Studio in NYC and has produced, directed and performed in shows at The Walter Reade, Jr. Theater at The Storm King School for the past 14 years. She was a founding member of Canterbury Theater Ensemble and has been actively involved in theatrical productions throughout the Hudson Valley.  Anne's goal as an acting teacher and director at SKS is to encourage students' self-expression in Performing Arts.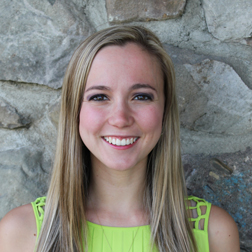 Jeanette Perk-Jacobson
SKS Choreographer & Dance Instructor
B.A., Dance and Theater, Manhattanville College. Jeanette has been dancing professionally since 2013, performing in New York City as a member of Mooney Cooley Dance Company. She has also worked with brilliant choreographers such as Andrei Kisselev, Bill Hastings, Keith Saunders, Peter Pucci, Darrah Carr, Claire Porter, Stephanie Larriere, Doug Elkins, and many more. She has been extensively trained in jazz, tap, ballet, pointe, contemporary/lyrical, modern, hip hop and musical theater dance. Jeanette has also been trained in acting, choreography, lighting design, sound design, stagecraft, and directing. She has choreographed a dozen musicals and over 300 original dance pieces, including a thirty minute production focused on dancing with disabilities entitled "I Can't NOT Dance." Although she loves performing, she feels there is nothing better than seeing her students, learn, perform, and have fun.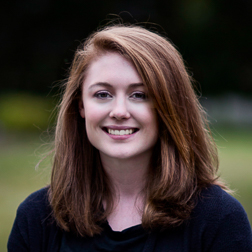 Sarah Fulton
The Storm King School, '09; B.A., Public Relations, Theater minor, Mount Saint Mary College. Sarah is a Storm King School alumna, and when not working in the Alumni and Development Office, she works closely with her mother on SKS theatrical productions. Sarah has extensive experience as an actress and singer and has worked in fashion and radio as well. She fell in love with the SKS theater program even before she attended the School, when she appeared in a summer community theater production of "Our Town" at the Walter Reade, Jr. Theater. 
Billy Blair
B.F.A., Musical Theatre, SUNY Fredonia. Billy Blair is a NYC based actor, singer, and musician. Billy holds a BFA in Musical Theatre from SUNY Fredonia and has not even thought of slowing down since graduating a few years ago. Fresh out of college, Billy went to perform for The Walt Disney Company and subsequently moved to NYC last year. Billy has enjoyed some small successes in this big city, from readings to a show in NYC's Fringe Festival. Billy was most recently featured in "Bright is the Ring of Words: A New Musical in Concert at Carnegie Hall". Having been with the project for two other productions, Billy was thrilled to bring the music of this show to one of NYC's most famous stages. When he can, Billy loves to teach and coach as well. Billy loves any chance to work with others to make music and theatre!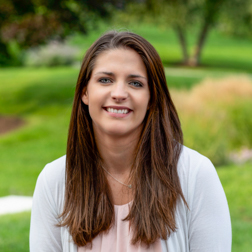 Lindsay Myers-Brown
SKS Theater Tech Instructor
BA, Theater Education, SUNY Potsdam. Lindsay Myers Brown graduated from the State University of New York at Potsdam with a degree in Theatre Education with a concentration in Technical Theater; and has a MAED in Special Education from Ashford University. During her time at SUNY Potsdam she found her love for technical theatre and teaching students. Over the past eight years she has worked in various settings, with jobs ranging from technical director, lighting designer, set designer, costume designer, instructor, summer camp director, summer camp instructor and theatre technician. She spent 8 summers as the technical theater teacher, technical director and camp director at a Theater camp for K-12 students . One of her most rewarding jobs was working with St. Lawrence NYARC teaching a variety of classes to adults with developmental disabilities. She loves working with students and watching them discover their passion for the arts.
Questions?
Please let us know. We look forward to hearing from you.
For program content questions please contact
Theater Director, Anne Fulton: afulton@sks.org | 845-458-7521
For registration, billing, and all other general inquiries please fill out the form to your right or contact
Program Director, Benjamin Harnick: bharnick@sks.org | 845-496-5489