2018-2019 International & Domestic Trips
For the 2018-2019 school year, Storm King is pleased to announce four national and international trips being offered to our students – the Florida Everglades, the Galapagos Islands, and two ski trips. While they complement the School's academic curriculum and community service program, these trips serve to add yet another dimension to Storm King's already vibrant student life. In past years, Storm King students have broadened their horizons, experienced different cultures, and learned about the natural world through trips to Peru, Fiji, Cuba, the Galapagos Islands, New York City, Boston, the Adirondacks, and many others.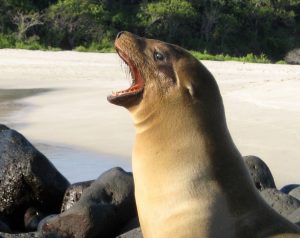 Travel to Ecuador and the Galapagos Islands for a hands-on expedition that combines wildlife observation, field-based conservation, and analysis of human footprints and sustainability in these fragile ecosystems. Snorkel with sea lions, hike to Tortuga Bay and walk among pre-historic looking giant Galapagos tortoises. Visit Quito, Ecuador (stand on the equator), San Cristobal, Santa Cruz and Isabela Islands in the Galapagos. This 10-day trip is all-inclusive for a cost of $3,700 and is offered during Spring Break 2019. At least 10-12 students are needed to take this trip with a deadline of November 1, 2018 to commit to this adventure.
Please contact Mrs. Hecht at checht@sks.org for more details or to sign up.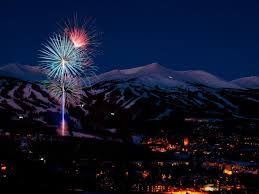 Ski some of the best snow in the West in beautiful Breckenridge, CO, on  March 3 – 6, 2019. With 5 peaks, a real mountain town and the highest chairlift in North America, your spirit will be as elevated as the views. The trip is limited to 7 students and one chaperone. Students will be selected to attend from a list of those interested. The cost will be approx. $1,500 per person.
Please contact Mr. Mendlewski at dmendlewski@sks.org for more details.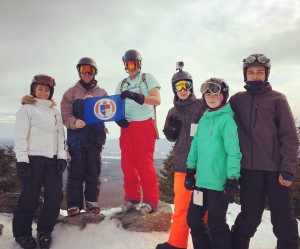 SKS' winter ski trip to Smugglers' Notch, VT has become a yearly tradition and is one of the most popular trips of the year. The trip will take place during the long weekend of February 1 – 4, 2019. Our goal is to bring 35 to 45 students to the Smugglers' Notch Resort, chosen as the #1 overall resort in the Eastern USA and Canada for 2018. The price will be approx. $550.00 per student.
Please contact Mr. Mendlewski at dmendlewski@sks.org for more details .