Boys Varsity Basketball
SchoolAdmin
Date
Team & Location
Result
3/5
NEPSAC Finals vs. #2 Wooster, CT
55-44
3/4
NEPSAC Semifinals vs. #4 Christian Heritage
68-59
3/1
NEPSAC Q-Finals #1 SKS vs. #8 Watkinson
72-56
2/25
HVAL Finals vs. Oakwood Friends
77-61
2/22/2017
HVAL Semifinals vs. FCA
81-23
2/17/2017
Masters, NY
51-65
2/8/2017
Forman School
77-45
2/1/2017
Poughkeepsie Day
86-43
1/14/2017
@ Marvelwood
81-33
1/8/2017
@ Herbon Academy, ME
68-39
1/7/2017
@ Kents Hill, ME
53-59
12/14/16
@ Poughkeepsie Day
69-45
12/04/16
Commonwealth Academy, MA
62-70
11/30/16
@ Harvey School
54-45
The Storm King School Boys Basketball program plays in the Hudson Valley Athletic League and is a member of The New England Prep School Athletic Council (NEPSAC). The basketball program has had great success winning the 2015, 2016 and 2017 League Championship with a perfect 33-0 league record since 2015 and capturing the NEPSAC Class D championship in 2016 and 2017.
Additionally, The Storm King School offers developmental basketball at the junior varsity level giving students the opportunity to cultivate their skills and play a full slate of games including an end of season HVAL Tournament.
The basketball program at The Storm King School emulates the core values of The Storm King School Department of Athletics stressing character development on and off of the basketball court embodying the school's axiom, truth, respect, and responsibility.
Alan Lewis
Head Coach
View Stats & Bio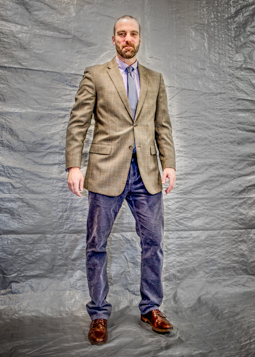 Alan Lewis
Head Coach
Coach Lewis played basketball at Cooperstown Central School in upstate New York, and went on to captain a Hamilton College Division III team that reached three NCAA tournaments and a sweet 16 appearance in 1995. He was the assistant coach at Bridgton Academy during their historic run of 4 Class AAA championships in 5 seasons from 2004-2009. Now in his fifth season as the Boys Varsity Coach at Storm King, Coach Lewis led the Cougars to the top of Hudson Valley Athletic League and the NEPSAC Class D Championship in 2016, and is poised to lead them back during the 2016/17 season.
This season's stats
Career Wins

79

Career Losses

23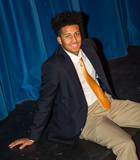 #11 Jose Figueroa
Guard
View Stats & Bio
#11 Jose Figueroa
Guard
Senior
Height: 5'11
Weight: 165 lbs
DOB: March 19, 1999
Residence: New Windsor, NY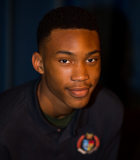 #23 Elijah Barnett
Guard
View Stats & Bio
#23 Elijah Barnett
Guard
Senior
Height: 6'5
Weight: 175 lbs
DOB: November 12, 1998
Residence: New Windsor, NY

#30 Jayden Figueroa
Forward
View Stats & Bio
#30 Jayden Figueroa
Forward
Sophomore
Height: 6'5
Weight: 185 lbs
DOB: February 9, 2001
Residence: New Windsor, NY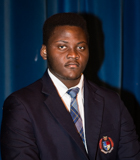 #44 Chris Quartey
Center
View Stats & Bio
#44 Chris Quartey
Center
Senior
Height: 6'5
Weight: 235 lbs
DOB: November 7, 1998
Residence: Accra, Ghana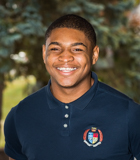 #24 Jahbral Davis
Forward
View Stats & Bio
#24 Jahbral Davis
Forward
Junior
Height: 6'2
Weight: 200 lbs
DOB: January 13, 2000
Residence: Newburgh, NY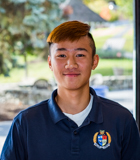 Owen Ng
Forward
View Stats & Bio
Owen Ng
Forward
Junior
Residence: Hong Kong
Jacob Barnett
Forward
View Stats & Bio
Jacob Barnett
Forward
Freshman
Residence: Cornwall, NY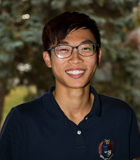 Mingwei Yang
Guard
View Stats & Bio
Mingwei Yang
Guard
Junior
Height: 5'10
Weight: 165 lbs
DOB: December 3, 1998
Residence: Fuzhou, China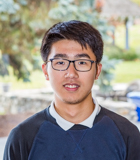 Jim Ning
Guard
View Stats & Bio
Jim Ning
Guard
Junior
Height: 5'8
Weight: 155 lbs
DOB: December 24, 1998
Residence: Shenzhen, China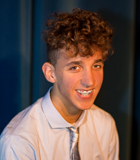 Keegan Jemal
Guard
View Stats & Bio
Keegan Jemal
Guard
Senior
Height: 6'0
Weight: 155 lbs
DOB: July 9, 1999
Residence: Holtsville, NY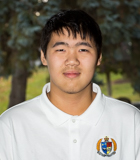 Derrick Liu
Forward
View Stats & Bio
Derrick Liu
Forward
Sophomore
Residence: China