While the school community enjoyed their first weekend together on the Mountain, Storm King's seniors ventured off campus to participate in the annual Senior Retreat. Senior Retreat is a yearly tradition where the entire class leaves campus for a day to get closer to nature and to one another. The outing is designed to solidify the bond between new and returning class members, encourage them to set goals, and set a positive tone for their final year at Storm King. This year, the retreat took place on Sunday, September 8, and Monday, September 9, at nearby Tomahawk Lake and the Black Rock Forest Lodge.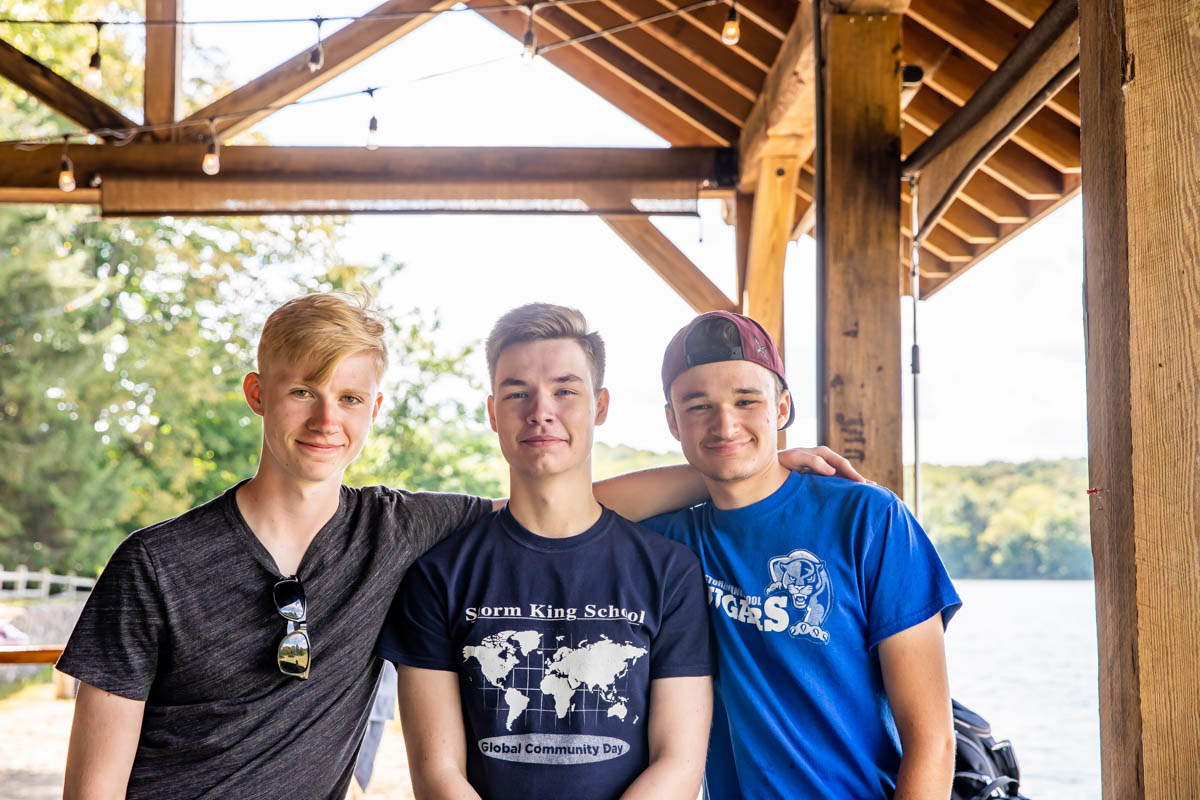 According to the students, the trip to Tomahawk Lake in Blooming Grove, NY, was a positive addition to the program. The picnic areas around the lake proved to be the ideal venue for group activities and games focused on team-building while the lake provided beautiful views for reflection and goal-setting. Matthew Pelton was among the seniors who had great things to say: "Going to the lake was a fantastic experience. It was beautiful and we all got a chance to relax and be ourselves. It was the best," he said with a smile. "We were so busy last week with orientation and registering for classes. Being at the lake allowed us to catch up and really get to know the new kids in our class," said Sophia Grausso, another senior.
Following their afternoon at the lake, the class returned to the Black Forest Lodge where they enjoyed an ice cream social and more interactive games and discussions before settling in for the night. According to Senior Class Advisor Joseph Graziosi, the retreat is much more than a field trip: "The objective is to encourage students to dive into their goals and allow them to see potential things they can do with their time left here at Storm King," he explains. "Many students expressed their desire to make an impact in some way, so our goal was to help them decide what sort of legacy they could leave behind at the end of the year." To supplement the program, the students also had discussions with the School's college counselor and a representative from the Alumni and Development Office during their stay at the lodge.
By the time the seniors left Black Rock Forest and the lodge on Monday afternoon, the group had grown much closer and each student had a clearer vision of what they wanted to accomplish during their final year at SKS. "There were many great ideas that came out of the group," explained Mr. Graziosi. "We're looking forward to seeing their ideas come to life during the school year," he said.