Mountain Day, a long-standing Storm King tradition dating back to the early 1930s, is a day when all students and faculty make a scenic trek up Storm King Mountain and gather at the summit. A highlight of orientation, this annual hike introduces our students to the natural environment surrounding the campus and serves to boost school unity and spirit at the start of the school year. This year, Mountain Day took place on the morning of Wednesday, September 4–the first day of school.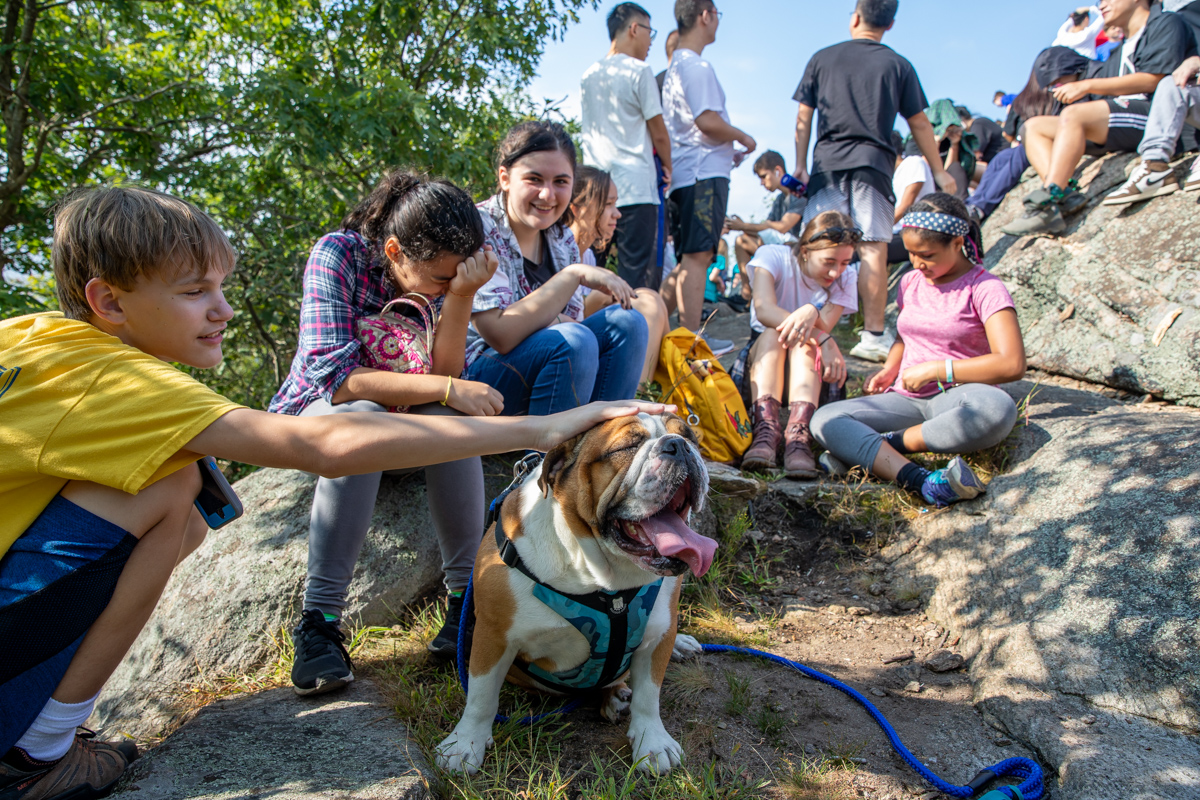 It was Storm King's sixth Headmaster, Anson Barker, who initiated the first Mountain Day during the fall of 1932–the first year of his 19-year tenure. On a crisp November morning of that year, he excused students from classes and sent them into Black Rock Forest on hiking excursions which later culminated in a picnic feast. The event proved to be so successful, its tradition has endured until today.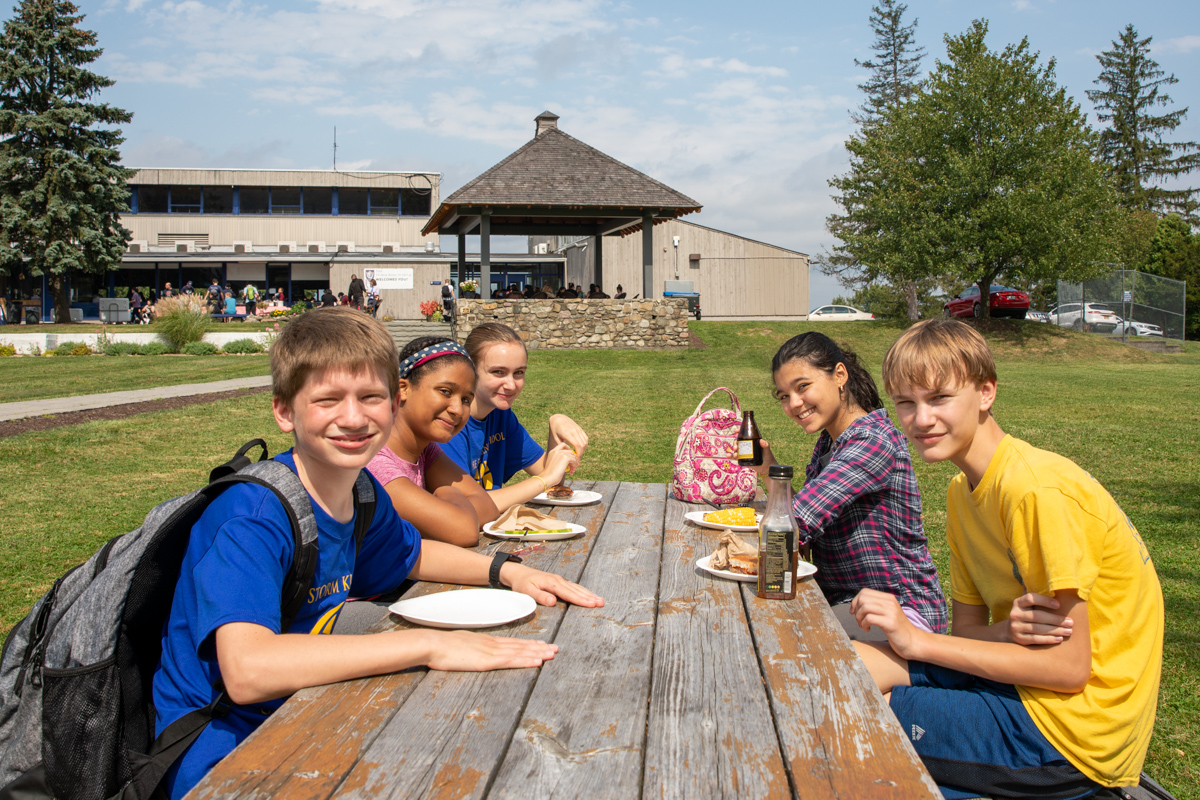 Following the first All School Meeting of the new school year, the determined students and faculty set out to navigate the trails wearing their white, blue and gold t-shirts. Traveling with their advisory groups, the students made their way up to Butter Hill, the summit of Storm King Mountain, where they enjoyed a 360-degree view of the Hudson River Valley, Black Rock Forest, and the Catskill Mountains. Upon their return to campus, the hikers worked with their advisory groups, then enjoyed a barbecue lunch on Ledoux Terrace.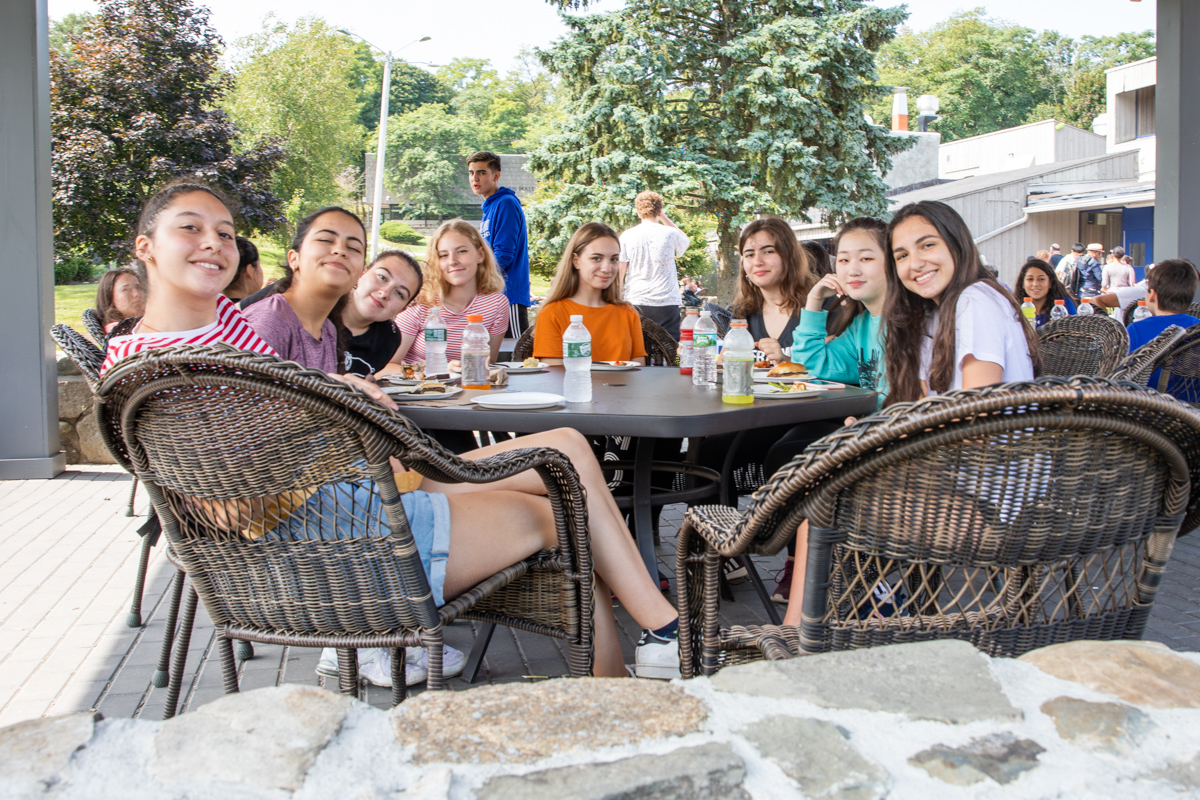 Keeping with Storm King tradition, Mountain Day got the School's 152nd year off to a great start. Many thanks go out to the faculty who made sure everyone got up and down the Mountain in good spirits, and to our chefs and dining hall staff who prepared the delicious feast for the hungry hikers upon their return.