Robert D. Tompkins
SHARON– Robert D. Tompkins, 68, died recently at his home in Sharon.  He was born on November 29, 1951 in Pleasantville, NY. and was predeceased by his mother, Louise W. Carter and step-father, Lawson A. Carter of Salisbury, sister, Carol T. Montgomery and father, Douglas H. Tompkins.
After graduating from Salisbury School, he pursued a career with the U. S. Army as a photo interpretation analyst before retiring as a Master Sergeant.  He lived along the Florida Panhandle coast before returning home to northwest Connecticut six years ago.  He was a car enthusiast and enjoyed attending and volunteering at Lime Rock.    
He leaves a daughter, Molly Tanner of Millerton, a son, Robert A. Tompkins, and his namesake, uncle and Godfather, Robert W. White of Owego, NY.
A brief internment service will be held at the Carter family plot in the Salisbury cemetery at Noon on Monday, September 30, 2019, conducted by an uncle of the deceased, the Rev. Dr. Robert White of Owego, NY.
Memorial contributions may be made to the Sharon Volunteer Ambulance Service, P. O. Box 357, Sharon, CT 06069.
Kenneth Marks Bijur, 75, died unexpectedly September 22, 2019 while fishing on Lower Saranac Lake, the place he loved most. Ken was born January 4, 1944 to Justin and Jane (nee Dryfoos) Bijur. He lived his entire life in New York City where he had a successful career in the menswear industry and commercial real estate. While Ken loved living in Manhattan, he most of all enjoyed spending time at his home in the Adirondacks. He had a passion for fly fishing, either from his one-man canoe or wading the Ausable River. He also loved snow skiing in the winter and waterskiing in the summer, both of which he continued into his 70s. Ken also spent time every summer since childhood at the Ocean Beach Club on the Jersey shore where many of his lifelong friendships were made. He was a devoted father and grandfather and shared his love of the outdoors with his family. Ken is survived by his son Nicholas and daughter-in-law Janet of San Francisco, four grandchildren (Jack, Evelyn, Brooks and Katherine), brother and sister-in-law Jeff and Mary Bijur, and longtime partner Susan Branch. In lieu of flowers, please consider a donation to the Adirondack Council or the Saranac Lake Volunteer Fire Department.
Margaret "Peggy" (Briggs) Van Dyck, Past Faculty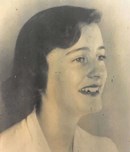 Margaret "Peggy" (Briggs) Van Dyck of West Hartford, CT and Bolton Landing, New York, died peacefully on August 22, 2019, gracious and dignified to the end. She leaves behind two daughters, Louise Van Dyck Shipway and Emily Van Dyck Frederick, three grandchildren, Claire Frederick Van Dyck (Brandon Van Dyck), James Bevier Frederick, David Emmet Shipway and scores of loving nieces and nephews, especially Elizabeth Van Dyck Beatson (Steven) of Colchester, Connecticut. Margaret was born on April 13, 1921, in Schenectady, New York, graduating from Nott Terrace High School (Schenectady). She was a member of the Wellesley College Class of 1943, majoring in History. While at Wellesley, she was recruited for on-campus training in cryptography, but ultimately decided she would prefer to "win the war in the classroom," and became a teacher. After college, Margaret spent five years teaching at the Brantwood School for Girls in Bronxville, New York. In 1948, she married David H. Van Dyck and they spent ten "wonderful" years teaching at Storm King School in Cornwall-On-Hudson, New York. In 1959, they moved to Connecticut, where Margaret worked in the book department at G. Fox & Co. in Hartford, then at Suburban Pharmacy in West Hartford, while spending summers at Lake George in upstate New York. Over the years, she volunteered at the Red Cross, the UConn Health Center and Literacy Volunteers and was a docent at the Hyde Museum in Glens Falls, New York. Margaret will be remembered for her quiet intelligence, understated humor, social awareness and love of reading. She was a lifelong fan of the New York Yankees, undeterred by a houseful of Red Sox fans. Services will be private. In lieu of flowers, donations may be made to the Lake George Land Conservancy, LGLC.ORG. or Wellesley College. Carmon Funeral Home, Avon is assisting with arrangements. To leave an online condolence, please visit www.carmonfuneralhome.com
WEST HYANNISPORT, MA - Thomas R. Evans, 61, SKS Class of 1976, of West Hyannisport, passed away on Tuesday, June 11. He leaves a loving family that remembers the outgoing, active man he was before declining health rendered him unable to enjoy riding his Harley Davidson motorcycle, golf, and travel.
Born in Hartford, Connecticut, Tom grew up in Willimantic and later Columbia Lake. He attended Eastern Connecticut State University and had a successful career in sales. His engaging personality, keen story-telling ability, and sense of humor are what friends and family will remember fondly. He was an avid fan of Boston sports and the UCONN Huskies.
Tom is survived by his wife, Molly, his college sweetheart and his son, Alex, the pride of his life, and his beloved sister-in-law, Tracy Norwood. He also leaves behind his brother-in-law, Lee Norwood, and nephew, Jacob Norwood. His late parents, Arthur and Rosalie Evans provided a loving home and charmed childhood.
A celebration of his life will be held in Northeastern Connecticut on September 29.  Please contact Molly Evans at 508-737-3344 for details.
Filmmaker John Alan Schwartz, best known for directing the movies in the controversial Faces of Death franchise, passed away on August 13, 2019.
In a post shared on Schwartz's personal Facebook account, the late filmmaker's wife shared: "This morning John passed away. He is now with the angels. But I have a feeling he will be back. He died peacefully. He was one of the funniest, most unique, original, creative and magical person I've ever known Living with him was an adventure. He cried at sad movies, laughed hard and made others laugh hard. He'd wake up every day with a new idea for a TV show or a movie. He brought the writer out in me and brought me coffee and bagels in bed every day for twenty two years.  He shared the same passion for travel as I did and we went on some really extraordinary adventures and threw some amazing parties. John was a great cook and loved having dinner parties….He was as passionate about animals as I was. Goodbye Johnny. You will be missed."
John Schwartz has been called " The Godfather of Reality Television" for his work as a writer, producer, and director. John has worked on over 250 magazine stories, prime time specials, and syndicated shows. His cult classic Faces of Deathshocked the masses when the scenes were thought to be real. The Faces of Deathmovies were legendary for multiple generations of horror fans, with their controversial nature forever enshrining them in horror movie history.
Schwartz's other credits include six movies (co-writer on House of the Rising Sun, Black Ice, and Quiet Rage) and involvement with television shows including Knight Rider, Dragnet, The Fall Guy, Santa Barbara, and a pilot forThe Atomic Outpost Avengers.
More recent projects included Two Jews on Filmis available at youtube.com/twojewsonfilm.
John attended The Storm King School for four years, received the Dramatics Award, and was Class President and the President of Student Council.
Robert Quiri was born on Dec. 5, 1950 in Amsterdam, NY and was a graduate of Amsterdam High School. He was also a graduate of Alfred University in Alfred, NY. He was the son of the late Robert Hamilton and Mabeth (Ritter) Quiri, Sr. Bob was a retired Kodak executive, an avid golfer, a natural athlete and enjoyed all sports. He will be remembered for his love of family, humor and enjoyment of life. Besides his loving wife, he is survived by three children, Robert H. Quiri, III and his wife, Stacy (Hadnot) of Oro Valley, AZ., Bradford J. and Clayton J. Quiri of Oldsmar; two stepsons, Peter L. Gylfe of New York, NY., and E. Allen Gylfe, Jr. of Macon, GA.; two sisters, Elizabeth A. Morrison of Chelmsford, MA., & Mabeth Q. Richards and her husband, John of Beverly, MA.; three grandchildren, Morgan, Ashlyn and Carter Quiri of Oro Valley, AZ. He is also survived by his beloved dog, Bogey. Bob was a devoted husband, father, brother and grandfather, as well as a great friend to all, and he will be deeply missed by all that knew him. In lieu of flowers, memorial donations may be made in Bob's name to St. Jude's Children's Research Hospital or the Chi Chi Rodriguez Youth Foundation (The First Tee of Clearwater Chapter).
Lisa Bornstein passed away on September 26th 2012 of New York City.
Lt. Colonel James R. Gross, of Keizer, Oregon, passed away on Tuesday, May 7, 2019, in Kansas City, MO. Jim was born on October 9, 1936, in New York City. He was the son of Anne M. and Anthony L. Gross of Woodbury Falls. Jim attended Cornwall schools, graduating from The Storm King School, where was elected to the Cum Laude Society. He attended Rensselaer Polytechnic Institute and graduated from Arizona State University with honors in mathematics. Lt. Col. Gross earned the distinguished flying cross during the Vietnam War. He was part of an Army brigade the included seven Air Force pilots who were forward air controllers. When the war was over, he joined the Air Force Reserves and was a flying instructor in the Air Force Jet Pilots School. He is an honoree on the Wall of Honor in Smithsonian National Air and Space Museum. He worked for IBM in Fishkill and joined a reserve unit in Newburgh. That was followed by work as a programmer for LTV Corporation, a systems analyst for Braniff Airlines then TWA Airlines. In addition to his honorable and distinguished service in the USAF, he was the undisputed chess champion at Williams Air Force base in Arizona, where, at an exhibition tournament, he played chess against five different officers, all at the same time, and beat them all. He also won his matches while playing blindfolded. Jim founded Uni-Sun Publishing Company in Kansas City, MO., publishing esoteric books. A published astrologer, Jim enjoyed abstract math, competitive bridge, and golf. He is survived by his wife Gail of Keizer, Oregon; sons Eric Gross and wife Lori of Banks, Oregon and Jason of San Antonio, Texas; daughters Noel Merriam of Sant Antonio, Aurora Dieri and husband Adnan of San Antonio and Rebecca Bustamante of Herndon, Va.; his first wife, Marilyn Merriam of Texas; grandchildren Ryan Gourley, Tristan Bustamante, and Bilal, Jasmine and Sami Dieri; and great-grandson Zakariya Dieri. He was predeceased by his second wife, Elizabeth. He is also survived by sisters Audrey Schultz of Randolph, NJ, Mary Ferraro and husband Angelo of Woodbury Falls and Fanny Gross of Gardiner; brothers Louis Gross and wife Donna of Covina, California, Anthony Gross of Woodbury Falls, and Martin Gross and wife Jane of Woodbury Falls; as well as many nieces and nephews. Jim was brave, brilliant, compassionate, and loving. He was gifted in both heart and mind, a blessing to his extended family and to all he knew. He is deeply missed.
Lynne Tuthill Greene MSD, Class of 1941, died on May 5, 2019 in Baltimore, Maryland. He was 94. Dr. Greene, a longtime supporter of The Storm King School, was born in Washingtonville, New York on November 7, 1924 and attended SKS from '37 to '41. His roommate senior year was the late Jack Hemingway '41.  Dr. Greene was predeceased by his brother Mott P. Greene (SKS 1945), and is survived by his son Mott T. Greene '63 and his nephew Dale Greene '81.
Homer Odell Anderson '77, a U.S. Navy veteran, lost a hard-fought battle to kidney and heart disease at 3AM, Wednesday, April 10, 2019 at the age of 60 at The Ohio State University Richard M. Ross Heart Hospital in Columbus, OH. Homer, affectionately called Odell, was born in Dallas, TX to Gloria Anderson (Jackson). Odell had an extraordinary singing voice and was loved by all who met him. He is survived by his mother; daughter: Yakeyna Jones (Robert); grandchildren: Tony Jr, Raea & Riley; brothers: Tony Cannon, Ronald Jackson, Dwight Anderson, Raymond Jackson, and Michael Huff; nieces: LaShawn Capito (Chad), Danielle Jackson, Toni-Lynn Cannon, Kasee Cannon, Katee Cannon, Aleisia Black, Acacia Taulbee, and Tatiauna Anderson; nephew: Kenneth Hatfield; Uncle Billy Jackson; special friend Cheryl Brown-Perry; and host of other close family and friends. Friends may gather at the O.R. WOODYARD CO. CHAPEL 1346 S. High St. on Saturday, April 20 from 9:00 AM until time of service at 10:00 AM. Rev. Jacqueline Randolph officiating. Interment to follow immediately at Green Lawn Cemetery.
John "Johnny Boy" Robustelli '68
Mr. John "Johnny Boy" Robustelli
Born: December 23, 1950
Died: January 10, 2011
Location: Portland, Oregon
Message From The Family
John Robustelli was born in Stamford, CT on December 23rd of 1950 to John and Alba Robustelli and younger brother to
Sally. During his childhood John was very adventurous and athletic. He was involved in soccer, football, hunting, cared
for horses, and sometimes looked at as a cowboy. At a young age John lost his Mother to breast cancer and his father a
few years later. John's family says his Father died of a broken heart. After loosing both of his parents he lived with an
Aunt for a short while then moved to live with an Uncle. Eventually his Uncle chose to send him to a private boarding
school called Storm King. This was a very hard time for John but Storm King proved to be the most helpful thing for him.
While attending the private high school John was the captain of the Lacrosse and Soccer teams. He received a high level
of education here and then went on to attend 2 years of college. Through all of John's trials during childhood and early
adolescence he became a very strong and determined man. The next trial in John's life was a wild stag of a woman who
initially wanted nothing to do with him. He first fell for Vicki Jeppesen while visiting the love and serve restaurant where
she was working as a waitress. "Johnny Angel" (as he was referred to in song by young girls in his teenage years) would
regularly visit the restaurant and whistle at her for attention. Vicki was greatly annoyed by this but at the same time was
intrigued. After months of Vicki's attempts to ignore John, his charm finally won her over. Vicki at last opened up her
heart and soul to him. They had a deep spiritual connection with each other and soon fell in love. John and Vicki were
married January 19th 1974. They spent the next few years working and pursuing their spirituality. John and Vicki had
their first child Alicia in 1980 and 2 years later traveled across the country to live in Portland, OR. They had their second
daughter Elizabeth in 1984, and son Michael in 1987. They have lived in their same home ever since. John always treated
everybody that was connected to his family with so much love and care. He certainly was talented at endearing himself
to Vicki's Father and Mother. In their own loving ways they made him feel like he was their own son. He got that from
the beginning. While still living in Conneticut, he worked at the "Love and Serve Bakery" and Southern New England
Telephone. Upon moving to Portland, John continued work as a cable-splicing technician. Throughout his years of work,
he consistently won the admiration of his co-workers. When John wasn't hard at work he was often seen sitting on the
front porch with a cold beer reading the newspaper or one of his many science fiction books. In addition to his avid
reading, he was passionate about gardening, studying the market and baking. He worked very hard every year to create
a beautiful garden in his back yard. John spent many weekends at the beach in Tillamook, always working to improve the
property. John loved his children dearly. He strongly supported them in all their activities. John and his son Michael
shared a great enjoyment of soccer. Princess Liz claims to be his favorite, and was often able to persuade John into
getting what she wanted. Alicia, his first born, inherited his zest for learning, his hard-work habits, and eventually came
to see eye to eye with her father on a passion for science-fiction. John and Vicki were married almost 37 years and never
had a dull moment…from their spiritual quest to their love for gardening, their relationship was always a bit like a chess
game. Even during John's last days with us they were still laughing and teasing one another. John was always very
patient and kind to everyone…no matter what! He was always able to find humor in things big and small. He kept those
around him laughing whether he was making funny faces and snide comments or gracing us with his infamous cat spray
dance. We will love you and miss you always.
Jeffrey M. Jays, 54, of Osage Road, West Hartford, died Saturday, (August 16, 2003) at home. Born in Hartford, he was the son of Alfred Jays and the late Betty (Sack) Jays. He attended local schools and graduated from Nichols College. Jeffrey was an ardent Red Sox and Cleveland Indian baseball fan as well as the UConn Huskies. He enjoyed collecting memorabilia and frequenting antique shows. He leaves his father, Alfred Jays; an aunt, Doris (Sack) Bernstein; and cousins, Thelma (Sack) Myerson, Linda (Sack) Fossier, Jordan Eisgrove, Flora-Lou (Jays) Sherman, Mark Bernstein, Jaclyn Bernstein, Gail (Bernstein) Shapiro and Ron Bernstein. Funeral services will be held Thursday, August 21, at 1 p.m. at the Beth Hillel Synagogue Cemetery in East Granby with Rabbi Philip Lazowski, officiating. Contributions in his memory may be made to The Transplantation Program Gift Fund #159992 or the Patient Benefit Fund #154510 c/o Fund Development, Hartford Hospital, 80 Seymour Street, P.O. Box 5037, Hartford 06102-5037 or to the American Diabetes Association, 300 Research Parkway, Meriden 06450. Arrangements entrusted to Weinstein Mortuary, Hartford. For further information, directions, or to sign our guestbook and leave a remembrance, please visit online at www.weinsteinmortuary.com.
David Clark Scheinman, Class of 1966 was born on August 24, 1948, in New York City, the son of Sidney Charles and Diana Helen (Friedenberg) Scheinman.  He attended The Storm King School for three years and participated in cross country, wrestling and tennis;  was Secretary of the School Council; Chairman of the Social Committee;  was a dorm proctor; and worked on the Yearbook Committee.
David studied political science-public policy and administration at American University (BA);  agriculture at University of Delaware; and studied international agricultural and rural development, earning a Master of Science degree from Cornell University.
David later became involved as an SKS Class Agent and as Vice President of the Alumni Association.
David had a passion for adventure, which led him to join the Peace Corps.
His experience as a Peace Corps volunteer in Nepal was transformational and led him to Tanzania and a career in international development consulting.  He was a consultant for the Netherlands Foreign Ministry; German Agency Technology Assistance Agency; and for the Norwegian Agency for International Development in Tanga, Tanzania.
Upon his return to the US, David was Director of Operations for the Asili Research Alliance whose mission is to bring health care equity to East Africa by testing plant-based treatments for safety and efficacy, then distributing the most effective treatments to the people.  In 1992, David Scheinman helped develop the first working partnership between traditional healers (herbalists) and the modern medical sector in Africa, with HIV/AIDS being the catalyst. He co-founded the Tanga AIDS Working Group (TAWG) and also carried out ethnobotanical research for Shaman Pharmaceuticals in Tanzania. TAWG was one of 10 winners, chosen from 500 nominees, for a Red Ribbon Award at the 2006 Toronto International AIDS Conference,  honoring community-based initiatives that reduce the spread and impact of HIV AIDS.
David lectured at NIH, The World Bank, The University of Texas School of Public Health, and various conferences.  David spoke fluent Swahili "and very rusty French, Tibetan, and Nepali". He was a leader of the Gulf Coast Council of Returned Peace Corps Volunteers.
David loved to travel, eat, sing and meet new people.  If you ever had a conversation with him you would know that he had an insatiable thirst for knowledge.  David asked questions about everyone and everything.  He would be equally interested in the intricacies of his pool filter as he would about Tanzanian colonial history or the life cycle of the monarch butterfly.  An eternal optimist, he would always find the silver lining in every situation.
David is survived by his children, Nina and Jay, his partner Anna, his two younger brothers Daniel and Robert, his son-in-law Ian Drew, his beloved dogs Shabru, Winston and Max.  He is also survived by his granddaughter Ella whom he loved more than anything or anyone in the world.
We will sorely miss his huge smile, boisterous laugh and that special twinkle in his eye.
John Parnell - Past Faculty
Past Faculty member John Parnell, died on October 10th, 2018.
John "Jack" F. Hitzelberg, age 92, died on Thursday, January 28, 2016 at his home in Gainesville, VA. Born in New York, he resided in Fairfax, Virginia for over 50 years. He served in the U.S. Navy as a pilot in World War II. After earning an engineering degree from Perdue University, he began his career as an analytical engineer. Upon retirement from his engineering career as a Defense Department contractor, he enjoyed traveling with his wife of 61 years, Maryann, who predeceased him in 2007. He is survived by his four children, John (Sharon) Hitzelberg of Charleston, SC, Richard (Kathy) Hitzelberg of Sumerduck, VA, Steven (Robin) Hitzelberg of Herndon, VA, and Jill (Jim) Conklin of Fairfax, VA; 13 grandchildren and six great-grandchildren. He is also survived by his brother, William Hitzelberg of Reno, NV.
Jonathan Flaccus, 79, of East Dummerston and longtime resident of Putney, Vermont died on Feb. 20, 2019 as a result of a stroke.
He was the son of Violetta Flaccus, an artist, and the poet Kimball Flaccus. Raised by his grandparents in rural Pennsylvania, where students from grades 1-6 still attended a one-room schoolhouse, Jonathan spent much of his childhood exploring the fields and forests around him. Later he stated that these memories were the source for many of his drawings and paintings.
During his high school years Jonathan developed a love of music, particularly jazz. Underage but tall, he found ways to get into jazz clubs in Greenwich Village to hear live music and soak up the scene.
Jonathan graduated from Haverford College during the war on Viet Nam. As a conscientious objector he fulfilled his alternative service at the Bureau of Neurology and Psychiatry in Princeton, NJ where he worked as a research associate to Humphry Osmond, who studied the possible medical benefits of psychedelics. He later worked as assistant to J. A. Livingston, a financial editor and syndicated columnist at the Philadelphia Bulletin.
Already a skilled photographer, Jonathan taught himself filmmaking and found employment specializing in medical documentaries. He worked as director of the film department at NYU Medical Center. After moving to San Francisco in 1970, he became the Supervisor of Motion Picture Production at the University of California. His films won three CINE Golden Eagle awards: for Director, Editor, and Cameraman.
Jonathan was a natural traveler. While in college he hitchhiked to California every summer vacation. After he graduated and married his first wife Linda Bryson, the couple traveled for 9 months in Europe and North Africa. In 1969 he began a five- month solo trip, hitchhiking through most of the countries of sub-Saharan Africa. In 1974 he left filmmaking for good and spent a year and a half traveling rough in Japan, Indonesia, Fiji, Tonga, Samoa, New Zealand, and Australia.
In 1976, he purchased and renovated a Victorian house on Main St. in Putney. To furnish his house he went to local auctions and found himself enjoying the experience and wondered if he could make a living buying and selling antiques. Beginning with antique furniture and art, and soon expanding into photography, antiquarian books, and ephemera, the Unique Antique filled with items that Jonathan found intrinsically interesting. In an era when most shops were developing specialties, his was a place where one might find a finely carved Fijian war club, signed first editions of poetry, or many examples of "sandpaper pictures," a form of folk art. Naturally curious, he enjoyed hunting for items and researching them. He became well known for his discerning choices and the breadth and depth of his knowledge. The Unique Antique operated for 38 years, closing in 2014 when Jonathan and his wife Marcy moved to East Dummerston, Vermont.
Once his business was established travel beckoned again. Beginning in the 1980's he visited Senegal, Gambia, and Cameroon. Between 2000 and 2005 he made two trips to Cambodia and visited Laos and Myanmar. He went to Cuba for the annual Jazz Festival. He and his second wife Marcy traveled to Japan in 2011 for their honeymoon; together they visited Bali, Trinidad, Tobago, France, Senegal and Gambia. Marcy comments that Jonathan seemed happier the further he was from Western influence. His last trip was to Iceland in 2017.
Jonathan served on the Putney Cemetery Commission and on the boards of Sandglass Theater, the Dummerston Historical Society, and the Insight Photography Project. He generously shared his knowledge assisting other area non-profits. An active photographer throughout his life, he joined the Vermont Center for Photography, where he also exhibited his work. His love of jazz led him to befriend local jazz musicians and become an active supporter of the Vermont Jazz Center.
Jonathan will be remembered by many for his quick wit and word-play. A friend wrote, "I will miss his kind but resolutely non-conforming spirit. Without apology, he planted a flag for the strange and curious, and thereby allowed all the rest of us to live in that same free space, to indulge our own eccentricities. I found that side of him deeply comforting, not in an easy way, but at the level of spiritual style."
He is survived by his wife and companion of 39 years, Marcy Hermansader. A concert at the Vermont Jazz Center is being planned in his honor
EDINBURG, Jeffrey Allen Of Marblehead entered into rest on January 31, 2019 at the age of 76. Beloved husband of Deborah (Loring) Edinburg. Devoted father of Barry and Jason Edinburg. Cherished grandfather of Skyler, Nate, and Paloma Edinburg. Loving brother of Nancy Weinstein. Dear son of the late Melvin and Charlot Edinberg. He grew up in Swampscott, graduated from the Storm King School and Clark University, where he was an eight-letter man, and raised his family in Peabody and Marblehead. He was owner and President of Modern Leather Company, a business that tanned and finished leather, taking over and expanding the enterprise started by his father. He was well respected in the industry, earning many awards and accolades from industry peers and organizations. He was a lifetime member of the Two / Ten National Foundation and was President of the New England Tanners Club. For many years, Jeff was an active member of Temple Beth Shalom in Peabody, becoming First Vice President and chairing years of highly successful auctions. He volunteered for fifteen years at the Lynn District Court. Jeff was a member of Kernwood Country Club in Salem, where he loved to play golf and spend time with close friends. He was an avid skier and runner who competed in eight marathons, including the Ocean State Marathon and the New York City Marathon, the latter of which he ran four times. A funeral service for Jeff will be held on Sunday, February 3rd, at Stanetsky- Hymanson Memorial Chapel, 10 Vinnin Street (Vinnin Square), SALEM, MA 01970, at 11:30 a.m. Interment will follow at Congregation Shirat Hayam Cemetery, Temple Beth El section, Lowell St., Peabody, MA. Shiva will follow, from 2–6 p.m. at the Village at Vinnin Square Clubhouse, Salem, MA. In lieu of flowers, expressions of sympathy may be made in his memory to his current congregation, Temple Emanu-El, 393 Atlantic Avenue, Marblehead, MA 01945, to their Family Education Fund.
The Storm King School community is deeply saddened by the passing of Mrs. Maia Brogan, wife of the School's 10th Headmaster, the late Frank Brogan, who served from 1966-1974. Mrs. Brogan passed away peacefully on Thursday, December 6, at 7:45 pm at her residence in Braintree, MA. Mrs. Brogan is predeceased by her sons Sean and Jed '72, and survived by her daughter Meg and son-in law Stephen, and her five grandchildren Sean, Christian, Patrick, Brandt, and Maia.
Maia and Frank Brogan are best known within the Storm King community for their legacy of capturing the hearts and minds of their students in innovative ways during the late '60s and early '70s. The couple was also present when the School accepted its first female students in 1971.
Many enduring Storm King School traditions were established during the "Brogan Years," including the involvement of students in disciplinary decisions and the creation of an open forum senior service at commencement each year. Mrs. Brogan's tradition of caring for students over home-cooked meals or cookies and milk at the Headmaster's home still continues today. Following their departure from The Storm King School in 1974, Mr. and Mrs. Brogan were invited back to campus often, and many students of their time remained in touch with them throughout the years.
Statement from Headmaster Jonathan Lamb
"Mrs. Brogan was one of the great matriarchs of the Storm King Family. I know from my own experience that a Head of School's wife is a vital partner to successful leadership. The most recent of Maia's many visits to the Storm King campus was during our 146th reunion in the summer of 2014. Her memories of her time on the Mountain were vivid and clear, as was her enduring love of the School. In speaking about her relationship with her husband as Headmaster, it was clear that she was supportive and direct in her advice. She often found herself in the position of being the "wind beneath Mr. Brogan's wings" and contributed to the School in so many ways–much more than she perhaps realized at the time. Mrs. Brogan will be remembered fondly and greatly missed."
The family will hold a celebration of life for Maia and Frank on Saturday, August 24, 2019, by the pond in Hyannis Port, MA. All family and friends are invited. Please contact Lynn Crevling (
lcrevling@sks.org
, (845) 458-7517) for more details and to RSVP. Donations can also be made to the SKS Brogan Fund by contacting Ms. Crevling.
Commemorations for Maia Brogan may be sent to: Meg Brogan Adley, 153 Randolph Ave. Milton, MA 02186.
KAARBY/SWAN
SHEA "DYLAN"
Passed away on Oct. 22, 2018. Daughter of Susan and David Kaarby. Granddaughter of Connie (Barnes Keller) and the late Sheldon Blank. Niece of Rabbi Charles (Leah) Sherman and great-niece of Gerald Botwinick. Also remembered by many loving cousins and friends. Relatives and friends are invited to Funeral Services Thursday 1 P.M. precisely at GOLDSTEINS' ROSENBERG'S RAPHAEL SACKS, 6410 N. Broad St., Philadelphia. Interment Montefiore Cemetery. Shiva will be observed Thursday only at the Kaarby residence. Contributions in her memory may be made to Eyal's Flowers, The Eyal Sherman Foundation, 25 Linden Dr., Elkins Park, PA 19027, www.eyalsflowers.com.
Obituary of Karen Ganz
Karen J. Ganz passed away Sunday August 26, 2018 at Mid-Hudson Regional Hospital, Poughkeepsie, NY after a two year battle with cancer. She was 56 years old. Daughter of Jeanne Gately and the late Donald Cennamo, she was born January 4, 1962 in New Jersey.
Karen was charismatic and compassionate, when she walked into a room she stole the show, with her big hair, blue eyes and unforgettable smile. She was a Teacher's Assistant with Hudson Hill Academy of Marlboro, NY, and was very involved with Cornwall 4th of July Committee for many years.
Survivors include her loving husband, HansPeter Ganz; her children Krystal and her husband Raymond III, Melissa, Michael and Lukas; her grandchildren Jaiden, Raymond IV, and Enzo; her sister, Donna; her Aunt Debbie, Uncle Sal; and many nieces and nephews.
A Memorial Service and celebration of her faith and life will be held at 12 p.m. on September 1st at Cornwall Presbyterian Church, 222 Hudson Street, Cornwall-on-Hudson, NY officated by Rev. Patricia Calahan.
SUNAPEE — Sebastian Houseman died at home June 6, 2018 surrounded by family and friends.
He settled in Sunapee, N.H., in the 1980's spending more than three decades at his beloved home where he pursued his varied artistic endeavors. Many are dotted along his landscape.
Sebastian is survived by his wife, Margaret, his brother, Michael Houseman and wife, Marika of Paris, France, many extended family members and his rescue dog, Shelbie.
Carl D. Zirkenbach, 65, of Colchester, partner of the late Karen A. Goguen, died Friday August 10,
2018 at St. Francis Hospital. Born August 27, 1952 in Holden, MA, son of the late Carl W. and
Margaret (Thienes) Zirkenbach, he had lived in Colchester since 1992. Carl was the owner and
operator of New England Traditions and The Barn in Marlborough, CT. He was a member of the
Hebron Lions Club, and a proud 15-year veteran of the US Air Force. Carl is survived by his
daughter Karly L. Zirkenbach of Moodus and many friends whom he considered to be family.
Funeral service will be held Friday Aug.17 at 11am in the Mulryan Funeral, 725 Hebron Ave.,
Glastonbury. Burial with military honors will follow in Marlboro Cemetery. Friends may call at the
funeral home Friday morning from 9:00 until 11am. In lieu of flowers memorial donations may be
made to the Smilow Cancer Center at St. Francis Hospital, 114 Woodland St., Hartford, CT. 06105.
For online condolences please visit www.mulryanfhcom.
Norman Jeavons, age 88 of Pepper Pike, OH. Beloved husband of the late Kathleen "Kitty" Jeavons (nee Taze); loving father of Kathleen S. Jeavons of Washington, DC and A. Lindsey Jeavons of Moreland Hills, OH and the late Elizabeth M. Jeavons. The family prefers that those who wish may make contributions in his name to The Storm King School, 314 Mountain Rd, Cornwall-On-Hudson, NY 12520 or to Beech Brook, 3737 Lander Rd., Cleveland, OH 44124. A Memorial Service will be held at 1pm on Saturday, August 4 at St. Paul's Episcopal Church, 2747 Fairmount Blvd, Cleveland Hts., OH.
Kevin Thomas Van Amburgh '95
Kevin Thomas Van Amburgh, 39, of Brookfield, CT, formerly of Wallkill and Newburgh, NY, passed away on Friday, July 21, 2017 after courageously battling cancer for four years. He was the loving husband of Kerin Kelly Van Amburgh.
Kevin was born in Middletown, NY on September 28, 1977, a son of Neil Van Amburgh and Ruth Segali.
Kevin graduated from Wallkill High School in 1995 and Monmouth University in 2000.
A resident of Brookfield for the past six years, Kevin was most recently a crew member at Trader Joe's of Fairfield. He was previously employed by Wells Fargo in Ridgefield, CT. Kevin had a passion for music; he played the guitar and bass and loved reading biographies about musicians. He was a true New York Yankees fan and wrote articles for the Yanks Go Yard website. Kevin will be remembered for so many things, but especially for his sense of humor and ability to recall trivia related to music, baseball and movies.
Kevin is survived by his wife of five years, Kerin and their two sons Tommy and Gavin. He is also survived by his father Neil Van Amburgh and his wife Donna and his mother Ruth Segali and her husband Edward. Kevin is also survived by his brothers Patrick Van Amburgh and Daniel Van Amburgh and by his step-siblings Edward Segali, Lisa Segali, Michael Segali and Matthew Catania.
A Mass of Christian Burial will be celebrated on Wednesday, July 26, 2017 at 10:30 a.m. at St. Joseph Church, 
163 Whisconier Road, Brookfield, CT
. Interment will follow at Central Cemetery in Brookfield.
In lieu of flowers, memorial contributions can be made to the Van Amburgh Children's Scholarship Fund: PO Box 459, Ridgefield, CT 06877.
Jarrett Lawrence Markel, the adored son of Amy Beth Kaplan and Dan Markel passed away on April 20th, 2018. Jarrett was born on February 5, 1991.
In addition to his parents he leaves behind his sister Tracey and his much loved niece, Elayna; his grandfather, William Kaplan; his aunts, Joan and Sheila; his uncle, John Sergi; cousins: Jonathan, Eric, Michael, Louis, Tiah, Alahna, Madison and their families; his grandfather, Van Markel; his brother, Daniel; uncles, Van, Doug, aunts Kathy, Kristin, and their families. Jarrett was predeceased by his grandmother, Mary Alice Purcell, his cherished grandmother, Elaine Kaplan and his "forever there", Aunt Debbie, Deborah Kaplan Sergi.
Jarrett adored his cousins: Steven, Iris, David and Uncle Hank. Jarrett was always happy when he got to visit with Uncle Harold, Aunt Zellie and his cousins from Beverly. His life was always sweeter when Alicia Roggendorf was close by ... Carmen and Carol were always happy to see him. He was devoted to Dusty who he considered and treated like his son.
Aside from family, Jarrett's love for motocross was unsurpassed. His exceptional mechanical skills enhanced not only his own career but those of friends and his motocross family.
Jarrett was a lifelong resident of Newburgh, New York. He attended MMI, Orlando.
His persistence, determination, kind spirit and soul will be forever missed.
Frederick B. Fox, Jr., Fred, 77, died on April 19, 2018 after a year-long struggle with an auto-immune disease in his brain. He died at Salem Hospital, Salem MA, where he had been admitted on April 16.
He was born at Polyclinic Hospital, New York City, on August 10, 1940. He attended P.S. 6 in Manhattan, The Storm King School in Croton-On-Hudson, NY and graduated from Columbia University School of Architecture. He also attended Hartwick College and Pratt Institute.
His father, Frederick B. Fox, was a set designer for the Broadway Stage and his mother, Gladys Bain Fox, was a fashion illustrator. His step-mother, Margery Q. Fox was an anthropologist.
In 2016, Fred said this about his career: For over thirty five years, my turbulent architectural practice produced some really good and fun projects such as the Stage Deli (now closed). But, ironically, it was a pro bono project I worked on in Jackson Heights, Queens that was my most significant achievement. The project was the urban design of an innovative planned residential community, developed in the early 1920's. This was the first and largest garden apartment community in the United States.
In 1988 I formed The Architecture and Planning Committee (affiliate of The Jackson Heights Beautification Group), which along with the cooperation of the local Community Board, persuaded the New York City Landmarks Preservation Commission to ultimately landmark the 
entire 40-city block planned residential community.
Fred was an accomplished cook and wine connoisseur with an extraordinary memory for wines tasted decades earlier. He loved his family and home. He is survived by his wife, Ingrid (nee Allex), daughter Vanessa V. Fox, son Frederick B. Fox III, granddaughter, Blake, sister Deborah Fox Miller and brother Peter Q. Fox. His brother, Hugh C. Fox predeceased him. He is also survived by many loving cousins, nieces and nephews.
Richard W. Curtis, 73, passed peacefully on February 23, 2017 at the Hospital for Special Care in New Britain, CT. He was the husband of Claudia (German) (Green) Curtis. Richard was born on February 25, 1943 in Waterbury, CT., the son of the late William and Eleanor (Benedict) Curtis. He spent most of his life as a Connecticut resident. His early years were spent growing up in Waterbury. In 1965, he moved to Cheshire, where he lived for 20 years. He then moved to Prospect where he resided until retiring to Spring Hill, Florida in 2000. Dick Curtis, as he was known in the business world, had a lifelong career with Owens Corning in sales and later in management. He was acknowledged as the roofing expert to go to throughout his long career in New England. Those who had business dealings with him quickly became his friends. He was indeed the most affable human being you would ever meet. Rich was a gentle man, kind and thoughtful. His son once told him "Dad you are the man everyone likes." Many considered him to be the Pied Piper. Children were drawn to him, both in his early years when his son and daughter were young, as well as in his later years. As his family expanded with stepchildren and grandchildren, his ability to take time to listen when needed and to have fun when called for. He so enjoyed gatherings with friends and family. He loved sports of any kind, both as a spectator watching his children and grandchildren as well as a participant. Golf, biking and kayaking were high on the activity list. He was an avid reader and would often refer to the hundreds of books on his Kindle with enthusiasm. Richard was also fearless when it came to a political debate. He will be lovingly remembered for his great sense of humor, his kind heart, his gentle manner, his genuine concern and his loyalty. He was a gift to many. In addition to his wife Claudia, Richard is survived by his devoted daughter Deborah (Ubertalli) Curtis and her children Luke, Sierra and Sam Ubertalli of Cheshire CT; Stepdaughters Claudia (Green) (Rossi) Deemer (husband Michael) of Tampa FL; Kate (Green) Bryan (husband Stacy) of Pace FL.; stepson Brian Green (partner Lina Rocha) of Waterbury Ct. In addition, Jack and Jeremy Rossi; Aidan, Patrick and Shannon Bryan; and Emily and Katie Green will miss Pop-Pop. Richard is also survived by his former wife and friend MaryEllen (Deconinck) Curtis. Richard was predeceased by his beloved son, Thomas B. Curtis in 2009. Friends are invited to join in a celebration of life for Richard to be hosted on Saturday, March 11, 2017 at 11:45 A.M. at The Waverly Inn at 286 Maple Ave, Cheshire, CT. To view these arrangements online, share a condolence, or an online photo, please visit www.fordfh.com. To honor his memory, we will do as he did and as he wished us to do….. BE KIND, ENJOY LIFE AND LIVE IT FULLY
John LeVind passed away on February 05, 2018. Funeral Home Services for John are being provided by National Cremation of Raleigh, NC.
William Colin MacNeil Wagner '66
William Colin MacNeil Wagner died suddenly on February 9, 2018.
 Chance Haegele, '15 died on 3/20/2018 in Winter Haven Florida
William "Barry" Lorch '56
William Barry Lorch, age 78, of Clifton Park, passed away on Monday, March 12, 2018, at Albany Medical Center, surrounded by his family. Born on May 11, 1939, in Cornwall, N.Y., he was the son of the late Wynne F. and Grace Lorch. Barry earned his B.A. in economics from Wesleyan University and spent his career with the N.Y.S. Dept. of Civil Service, retiring as director of the Classification and Compensation Division after 36 years. He was a longtime communicant of St. Edward the Confessor Church, in Clifton Park. Barry, along with his wife, loved traveling and was an avid bird-watcher, often combining the two in search of his next new bird. His favorite birding spots included Alaska, Costa Rica, Trinidad and Tobago, and his winter destination, Longboat Key, Fla., where he visited often since he was a young boy. His "life list" included 723 different varieties of birds. He also enjoyed golfing, and belonged to the Country Knolls Men's Golf League for many years. Above all, Barry loved his family, a source of great joy. During family gatherings, he delighted in playing cards and board games with his grandchildren. In addition to his parents, Barry was predeceased by an infant daughter, Catherine. He is survived by his beloved wife of 56 years, Brenda; children, Ellen Buchanan, Michael (Maria) Lorch, Steven (Jean) Lorch, and Nancy (Tony) Van Beusekom; grandchildren, Kaela, Christian, Adam, Kevin, William, David, Abigail, Grace, and Christine; and several cousins.
Douglas L. "Doug" Bard '56
Douglas L. "Doug" Bard, 80 entered into rest, Sunday, February 18, 2018. He was part of a three-generation family-owned business, Bard Chevrolet in Newburgh. The son of the late Donald Leon and Finette "Chula" Elizabeth (Burton) Bard, he was born January 3, 1938, in Providence, RI.
Doug was an avid Ham Radio Operator (Call Sign W2ING), enjoyed photography (Camera Club), motorcycle and car racing, boating (member of Cornwall Yacht Club), computers, piano, travel, flying, was an animal lover, especially cats, and served his country in the U.S. Air Force.
Doug was the man, the myth, the legend, and all-around character was world renowned for his lack of patience, not holding back his opinion, and knack for telling it like it is, or rather how he thought it should be. With that said, he was genuine to a fault, a pussycat at heart (or lion), and yet he sugar-coated nothing.
"If I should die before the rest of you, break not a flower nor inscribe a stone. Nor, when I am gone, speak in a Sunday voice, but be the usual selves that I have known. Weep if you must: parting is hell, but life goes on so sing as well".
Doug is survived by his wife, Elizabeth Bard; children, Nancy L. Bard of Lititz, PA, Jennifer Bard-Schouten of Lititz, PA, Jennifer Burns and husband, Curt of East Greenbush, NY, and Joan LoIacono and husband, Keir of High Bridge, NJ; his sister, Judith Bard of Newburgh; and grandchildren: Matthew Schouten, Grace Schouten, Dina LoIacono and Tara LoIacono.
Visitation will be held from 3 to 5 p.m. on Wednesday, February 21 at Brooks Funeral Home, 481 Gidney Ave., Newburgh, with a Celebration of Life Service at 4:30 p.m.
In lieu of flowers, memorial donations in Doug's memory may be sent to Town of Newburgh Volunteer Ambulance Corps (TONVAC), 97 S. Plank Rd., Newburgh, NY 12550.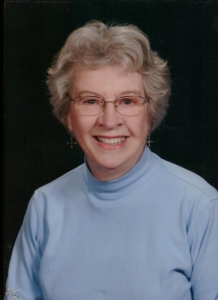 Joan T. "Jody" Horton, wife of former Headmaster Thad Horton (1970-83), died on Wednesday, February 21 at Gosnell Memorial Hospice House in Scarborough. Born Mary Joan Tomlinson in Cedar Rapids, Iowa on August 21, 1924, she was the daughter of the late M.P. "Tommy" and Marjorie Newcomer Tomlinson.
Jody spent her childhood moving from place to place, as her father traveled for his work with Ford Motor Company and then General Motors to locations including Chicago, South Bend, St Paul MN, Pontiac MI, Cleveland, and Atlanta. She met her future husband Thad Horton through his sister Tracy, who was Jody's roommate at Wesleyan College in Macon, Georgia. In July 1944, she married Thad shortly before he shipped off to Guam to serve as a bomber pilot in the Army Air Corps in the final year of World War II.
After the war the couple and their growing family lived in Atlanta until 1959, and then moved to Pound Ridge, New York. In 1968 they purchased a summer home on Little Diamond Island in Portland, where Jody spent time for more than 40 summers. With their four children all grown and upon Thad's retirement, the couple moved in 1983 to the Ledgewood Condominiums in Portland. Jody lived there until several years after Thad's death in 2001, when she moved to OceanView At Falmouth.  There she met Walther (Walt) Stephenson, who became her close companion for the rest of her life.
Jody loved many kinds of music, and sang in the church choir at Trinity Episcopal Church in Portland for three decades. She volunteered for many years as an usher at Portland Stage Company. She was a baker and a maker, baking sand dabs and making cheese straws every year at Christmastime, doing needlepoint with her "stitch and bitch" group, completing acrostics, and doing complex jigsaw puzzles without ever looking at the box covers.  She read Jane Austen's Pride and Prejudice nearly every year of her life. She loved traveling, especially in England and Scotland and was a dedicated gardener, especially at Little Diamond and then at Ocean View. She had a keen sense of propriety, but also a bawdy sense of humor that she hid behind her quick smile and revealed only to those very close to her.
Those who knew Mrs. Horton described her as "a Southerner of the old school: kind, pleasant and with grace." Headmaster Thad Horton often spoke of how well he married and fortunate he was to have her partnership and support.
Mrs. Horton welcomed the first girls to board at The Storm King School on the third floor of Spy Rock in 1976-1977. and kept a close eye on them, noting how chatty and noisy those teenage girls were.
Jody was predeceased by her husband of 57 years, Thad Horton; and her brother Richard "Dick" Tomlinson. She is survived by her four sons, Scott L. Horton and his wife Leslie Richfield of Portland; Richard K. Horton and his wife Judith Mitchell of Waldoboro; Glenn T. Horton and his wife Carol of Seattle, WA; and Evan H. Horton of Portland; as well as four grandchildren, Nick Horton of Portland; Ashley Horton of Burlington, VT; Edan Horton Mohr of Brooklyn, NY; and Sarah Horton of Seattle, WA; three step-grandchildren, Peter Asen of Cranston, RI, Taylor Asen of Portland and Jonathan Asen of Portland; and five great grandchildren. She is survived by her companion of seven years Walther Stephenson, and his children, Roger and his wife Mona Stephenson of Stratham, NH, and Bruce and his wife Kelley Stephenson of Newport, Maine.
A memorial service will be held on Saturday, March 17th at 11am at Trinity Episcopal Church, 580 Forest Avenue in Portland. For those who wish to make donations in Jody's memory and name: Good Shepherd Food Bank or Project Feed.
As is customary, Mrs. Horton will be remembered at Memorial Rock on Saturday, June 9, 2018, at The Storm King School's Sesquicentennial Reunion Weekend.
Christopher J. Toogood, age 34, passed away on December 27, 2017. He was born on September 4, 1983 in Greenwich, CT.
Chris worked as a chef in many local restaurants including Carney's Tavern in Ballston Lake, and was known for operating the Grillin' & Chillin' Food Truck. He loved animals, especially his dogs Bailey & Sadie, and his cat Beast. Chris loved music, and enjoyed playing the guitar and drums. He was an outgoing person with the most caring soul.
He is survived by his fiancé Ashley, parents Anthony Toogood and Judith Street, brother Ian Toogood, uncles Peter and Mike Toogood and their families' and many relatives in Belfast, Northern Ireland.
Funeral services will be private.
In lieu of flowers, donations may be made in his memory to the SPCA of Upstate NY, 588 Queensbury Ave, Queensbury, NY 12804.
-- 
David Hasbrouck Van Dyck '40
Alumnus & Past Faculty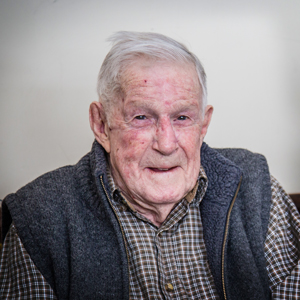 David Hasbrouck Van Dyck '40
December 25, 2017
David Hasbrouck Van Dyck, 94 of West Hartford and Bolton Landing, New York, died peacefully on Christmas morning 2017.
Mr. Van Dyck graduated in 1940 and returned to SKS as a beloved history and math teacher, coach, and dorm parent from 1947-1959. In 2015, at his 75th Class Reunion, Mr. Van Dyck received the coveted Margaret Clark Faculty Excellence Award. 
David played football, soccer, basketball, baseball, and was captain of the track team at SKS. He was said to have accomplished the feat of earning a letter on every one of his five teams. "Pint-sized, his prowess on the track has been a source of constant amazement to those who have watched his effortless performance in the mile, his specialty" (The Quarry 1940).  Scholastically,  he also achieved a high place among his peers by graduating Cum Laude. Academically, he also earned high marks, graduating Cum Laude before attending Union College until World War II intervened. He served on a destroyer in the U.S. Navy in the South Pacific, including battles at Leyte Gulf and Iwo Jima. After the war, he resumed his education at Union, graduating with honors in English and Economics in 1947. He then began a life-long career as a secondary school teacher and coach, returning to The Storm King School from 1947 to 1959.
The last of eight siblings, he leaves behind his wife of 69 years, Margaret "Peggy" Van Dyck, two daughters, Louise Van Dyck Shipway of Avon and Emily Van Dyck Frederick of Glastonbury, and three grandchildren, Claire Guild Frederick, James Bevier Frederick and David Emmet Shipway.
David was born in Schenectady, New York. After graduating from Storm King School in Cornwall, New York, he enrolled in Union College until World War II intervened. He served on a destroyer in the U.S. Navy in the South Pacific, including battles at Leyte Gulf and Iwo Jima. After the war, he resumed his education at Union, graduating with honors in English and Economics in 1947. He then began a life-long career as a secondary school teacher and coach, at The Storm King School from 1947 to 1959, and at Kingswood Oxford School from 1959 until his retirement in 1988. David's acerbic wit and encyclopedic knowledge of American and European history inspired generations of students.
As is customary, David will be remembered at Memorial Rock on Saturday, June 9, 2018, at The Storm King School's Sesquicentennial Reunion Weekend.
Mr. Van Dyck was mentioned in our Fall 2015 publication of On The Mountain. To read it click here . . .
To Watch an interview with Mr. Van Dyck on his years at The Storm King School please click here . . . 
John H. Coulter Jr. '51 of Oneida, FL, died February 1, 2017, at the age of 83. John was at SKS for two years. His senior write-up said that he had given much to the School both athletically and scholastically. He played on the varsity football team, was an asset to the hockey team, and played second-team baseball. He was a member of the Dramatics Club  and Glee Club, and he served on the Quarry's
board. He was one of the first seniors in his class to be accepted to college and selected to attend Pennsylvania Military College. On the Mountain, he was noted for being friendly and generous and having a good sense of fun (like removing the tires from a certain Headmaster's car).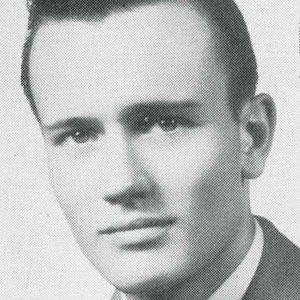 Kinsley "Kim" Woods '55
December 27, 1988
Kinsley "Kim" Wood '55 died December 27, 1988, at the age of 52. We discovered this when his SKS roommate, Robert Chen '55, asked about him earlier this year. We wrote to his son, Kinsley Jr., and here's what we learned about him:
Kinsley Sr. grew up in Oneida, NY, where he rebuilt cars and did what teenagers in that era did. He went to St. Lawrence and Alabama, obtaining a degree later in life when the Air Force was requiring all enlistees to have one. He served in the Air Force in Vietnam as a bird dog in what he called the "second most dangerous mission" there. He was required to fly a very visible, single-engine propeller plane (0-2 and 0-10) over the treetops to fire smokers (small signal bombs) to tell the bombers where they could bomb. He was so low that ground troops could possibly shoot him down, hence the danger.
Leaving the Air Force, he flew for Pan Am for many years and part-time for the New York Air National Guard (NYANG) in Syracuse, NY. He would fly fighter jets there, the A-10 mostly, becoming a full colonel and leading the Guard unit to be the top unit in the country (the first Guard unit deployed after the Air Force). At the time of his death, the process had been started to make him a general to continue leading the NYANG. He loved Skaneateles and being on his boat. We skied together, went to concerts, and played guitar, and he did everything he could for his children.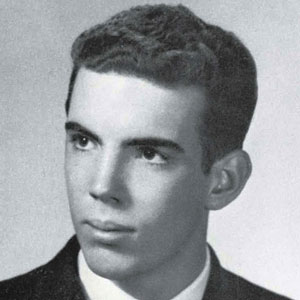 Bob Bowman '59
November 9, 2016 
Bob Bowman '59 of Holualoa, HI, died November 9, 2016, at Kona Community Hospital with his wife of 26 years, Coral, at his side. Born and raised in Tenafly, NJ, after attending Rutgers University, Bob moved to the Los Angeles area. He married Jane Lovell, and during the next 15 years, they carved redwood signs, owned residential real estate, and rode motorcycles. After moving to Eugene, OR, Bob met Coral at the Oregon Country Fair. They traveled to Mexico, Canada, Bali, Singapore, Nepal, India, Hong Kong, and Tibet and started a small charitable nonprofit, the Anicca Foundation. In 1992, they trekked the Annapurna Circuit in Nepal; in 1996 they circumambulated Mt. Kailash in western Tibet; and in 1999, they married. In 2000, after Coral retired from teaching at the University of Oregon, they bought a house in Holualoa and traveled to Tanzania, Italy, Austria, the Czech Republic, and Germany. Bob learned to dive in Kailua-Kona, served on the board at Daifukuji Soto Zen Mission, and practiced Tai Chi. Bob, loved by many, will be remembered for his generosity.
Patrick Joseph Buckley '62
Patrick Joseph Buckley
February 3, 2017
Patrick Joseph Buckley '62 passed away February 3, 2017, at White Plains Hospital after a prolonged battle with cancer. He left this world surrounded by family, friends, and the music he loved. Born in the Bronx, NY, in 1943, he was the oldest child of Jack and Mary Buckley. The family moved to the village of Larchmont when he was eight. The village would remain his beloved home for over 60 years. He was a graduate of St. Augustine's grammar school, The Storm King School, and Pace University. After serving in the US Navy, he began his career at New York Telephone and continued working in the industry for over 41 years. He was an active parishioner at St. Augustine's Church in Larchmont, where he founded its now thriving CYO basketball program. An always enthusiastic coach, coworker, tennis partner, and all-around character, he will be remembered for his bellowing laugh, provocative dance moves, and undying devotion to his large family and even larger group of friends.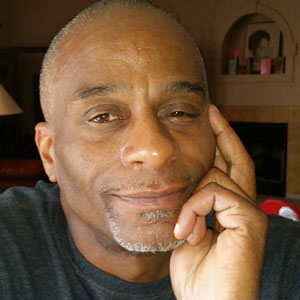 Kevin C. Lewis '77
July 15, 2017
Kevin C. Lewis '77 of Enid, OK, passed away July 15, 2017, in a truck accident. At SKS, Kevin "Lefty" Lewis played soccer, baseball, and basketball, and he was named one of the Athletes of the Year in 1977. Classmates said, "He was an extraordinary athlete, had charisma, and was liked by everyone. He could talk to anyone and fit into any group of kids at the School."
After SKS, Kevin enlisted in the US Army as a medical corpsman. After moving to Columbus, OH, he was employed as a radio personality for WBBY FM 104 Jazz Station. He was the deli manager at Vance Air Force Base Commissary in Enid, OK, "providing energy like no other." Kevin found his niche in long-haul truck driving for Forward Air Trucking with his dog and copilot, Missy. Kevin loved animals, was an avid horseback rider, loved music, and played the piano.
Paul McCann
Past Faculty/Staff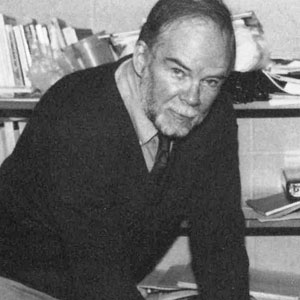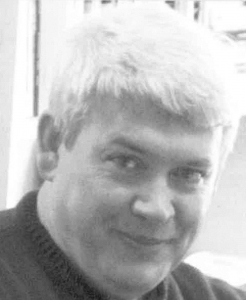 Paul McCann
History Teacher and College Counselor
June 26, 2017
Paul McCann, a past faculty and staff member, passed away at age 62 on June 26, 2017, at Duke University Hospital. Paul graduated from Dedham High School, Class of 1976. Following graduation, he attended the University of Massachusetts and received his BA in communications. During his high school and college years, he was a talented hockey goalie. Paul served in the US Army as an infantry officer until his retirement in 1994. While serving in the Army, Paul met the love of his life, Sue Ann (Rupe) McCann, in Wiesbaden, Germany. They celebrated 33 years of marriage and had three daughters. Following Paul's retirement from the Army, he taught at the New York Military Academy; then he taught history and worked as college counselor at The Storm King School from 2000 to 2005. Paul was an avid New England sports fan, enjoyed political discussions, and was a gifted writer. His unwavering values and immense love for his family is remembered by all that shared in his joyful life.
Isaac "Rick" M. Pease, III '63
Isaac "Rick" M. Pease, III, Class of '63
died on September 2, 2017.  His family wrote that he was a decorated Vietnam Veteran.  He served our country saving lives as a battlefield Navy Corpsman, serving with the Marines.  He received the Purple Heart for multiple crippling gunshot wounds while treating the wounded and was honored with the Navy Commendation Medal with V for Valor for sustained acts of heroism and valor. He was a member of St. Columbkille Catholic Church and the Disabled American Veterans.  His wife, Doris, said that Rick was always sorry he couldn't attend a reunion at SKS but travel was very difficult for him.
Jonathan "Jolly" Sands Wolf '72
May 1, 2017
Jonathan "Jolly" Sands Wolf '72 of Torrington, CT, died May 1, 2017, after a protracted battle with cancer. He was born July 13, 1953, in Sharon, CT, and lived and worked as a property manager in Falls Village his entire adult life. Jon was nicknamed "Jolly" as a toddler, and anyone who knew him understood why. He will be remembered for his remarkable spirit and positive outlook, even when illness overtook him. It was impossible not to be lifted by his presence. Jon's joy of life was infectious. A true character in the very best sense of the word, he met everyone from every walk of life with a smile, a story, and a bit of fun.
John graduated from The Fay School, The Storm King School, and from Lyndon State College. He was not only an exceptional athlete, but a well-liked and respected leader on whatever team he was part of. He won numerous awards and was elected to the Storm King Athletic Hall of Fame in three sports: soccer, hockey, and lacrosse. His hockey jersey and helmet are in the award display area in the gym. Jon continued playing sports and coaching into his adult life. Jon was a four-year student at SKS, a prefect, and the recipient of The Storm King Cup. In the words of his classmate Brad Bronk, "Of course I remember Jon for his athletic excellence and his leadership, but mostly for his inclusiveness. Jon reached out to all and shared the mountaintop experience with honesty and sincerity. He never took the role of the jock or the cool guy when he could have with ease. Jon was the most natural of leaders; people wanted to follow his lead."
Deborah Kaplan Sergi '75
passed away on August 25th, 2017. She was 59 years old.  Deborah, the daughter of William Kaplan and the late Elaine Solomon Kaplan, was born in Newburgh, New York on November 5th 1957. She attended Balmville School in Newburgh before coming to The Storm King School as a sophomore.  She was described as vivacious and outspoken, was on the first girls' field hockey team, and enjoyed playing Spades in the Commons with her friends during free periods.  After graduating from SKS, Deborah attended American University in Washington, DC.  Her family wrote:  "It was impossible not to fall in love with Debbie.  She was the beloved wife of John Sergi, the cherished Mommy of Alahna and Madison Sergi and best friend to her sisters, Joan, Sheila and Amy.  Deborah was truly an incredible daughter, sister, niece, aunt, great aunt, and cousin to her entire family. She was a devoted, loyal and loving friend.  Debbie was "Our Uptown Girl" and her passion for New York City, fashion and good food will remain unsurpassed.  Deborah believed in the city of Newburgh. She was a business owner and a philanthropist who continuously and quietly attempted to reach people that were truly in need."  The family offered that donations may be made in Debbie's honor and memory to INSPIRE, 344 Gidney Avenue, Newburgh, New York 12550.  "Our world was a better place with Debbie in it. She will be missed forever by all."

Eric Tucker, Class of '89
died on October 2, 2017.
John "Jack" Baxter Sinkhorn
Past Faculty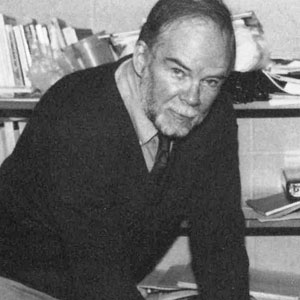 John "Jack" Baxter Sinkhorn
English Department
July 16, 2017
John "Jack" Baxter Sinkhorn, a past faculty and staff member, passed away July 16, 2017. He was born in Manhattan, NY, on September 11, 1934. He moved to Bath, NY, to attend fifth grade, graduating from Haverling High School in 1953. Attending Colgate University, he sang with the Colgate Thirteen choral group. He was drafted in the Army and spent two years in Germany. Upon separation and a stint working in New York City, Jack left New York to attend Idaho State University and went on to get his Master's Degree in English from the University of Montana. He began his teaching career at Central Methodist University in Fayette, MI; moved to Towson, MD, where he taught at Towson State University; then met his wife, Susan. They married in 1970 and went to Sandy Spring Friends School, a private school near Olney, MD. He was there 15 years, and then went on to New York where he taught English at SKS for 14 years, retiring in 1999. Jack moved back to Idaho where he wrote articles for Idaho Senior News, a small newspaper in Boise. He moved to Phoenix, AZ, where he passed away, to be near family in 2014. He is survived by his wife, Susan, and his sons David Sinkhorn (SKS Class of 1990) from the Phoenix area, Matthew Sinkhorn (SKS Class of 1990) from Palmdale, CA, E. Paul "Skip" Weidner from Philadelphia, and John F. "Jack" Weidner from Pasadena, MD.
Susan wrote, "We were with Storm King School for 14 years, and I still treasure so many memories of the area, the campus, the staff. [John] was very proud of his association with Storm King as Head of the English Department." John is survived by 12 grandchildren. In his memory, his family asks that a donation be sent to the Finger Lakes Boating Museum (PO Box 575, Hammondsport, NY, 14850).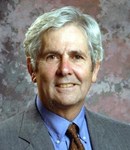 Shreveport, LA - James Thomas (Tom) Nesbitt Jr., 70, of Keachi, died at home on March 19, 2015, after living many years with the debilitating rare disease Multiple System Atrophy. Tom's legacy of manifesting his ideas in the world, making and maintaining lifelong friendships, his sense of humor and his 47-year marriage to his soulmate Mary are the gifts he leaves us to cherish.
Tom Nesbitt was born on August 25, 1944, in Laredo, Texas, and spent his childhood in Texas and in Caracas, Venezuela. He graduated from U.T. Austin with a degree in Mechanical Engineering in 1967 and married Mary Forrester shortly thereafter. Tom and Mary initially settled in Dallas, where the young engineer worked for Collins Radio. Family returned the couple to Shreveport, where Tom founded his own engineering firm, Nesbitt Engineering. He later took on partners and the business became NTB, which still operates today.
In 1990, honoring a pact they had made eight years earlier, Tom, Mary and children, Rebecca and J.T. surprised friends, family and colleagues by selling all they owned (including his business), moving aboard a sailboat, and cruising the Caribbean for a full year. Nothing gave Tom a greater sense of power and wonderment than captaining his ship Carpe Diem under a canopy of stars on an overnight passage. Tom and Mary would live aboard Carpe Diem intermittently for another 20 years, exploring Belize, Guatemala, Panama, and Mexico, befriending other sailors and locals alike. During periods ashore, the couple resided in Shreveport, Houston, Pensacola and Bayou la Batre, and Tom worked as a consulting engineer.
In 1999, Tom designed and built their home and many outbuildings on Mary's "old home place" in Keachi, which stands as another testament to his delight in making with his hands what he conceived in his brilliant mind. After his diagnosis, Tom valiantly played the hand he had been dealt by enjoying life as much as he could, nurturing tender friendships, laughing with his caregivers, and remembering to "carpe diem" every day.
In lieu of flowers, the family asks that donations be made to the MSA Research Fund of The Multiple System Atrophy Coalition, (www.multiplesystematrophy.org), 9935-D Rea Road #212, Charlotte, NC 28277.
William Thomas Morris '68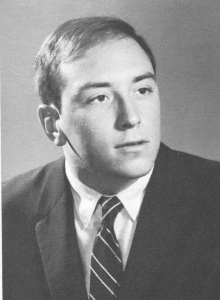 William Thomas Morris of Yardley, PA, formerly of Hilton Head, S.C., passed away Friday, November 21, 2014 after a long illness. He was 65. Bill was born on July 5, 1949 to Jeanne B. and William R. Morris and grew up in Haddonfield, N.J.
While at SKS, Bill  was described as easy-going and conservative, but "his quiet manner suddenly changed when somebody handed "Joe Willie" a pigskin.  He would run for his famous white cleats and then choose teams for a quick scrimmage.  On Sunday afternoons, Bill could be seen tossing touchdown passes or traveling to Shea stadium to support the Jets."  He played Varsity Lacrosse, was Headwaiter, Dorm Proctor, and a member of the Quarry staff.
Bill had a successful career as a sports agent, enjoyed historic restoration and later had several business ventures.
Bill is survived by his wife, Margaret E. Coe; his father, William R. Morris and his wife, Barbara; his brother Thomas B. Morris and his wife, Debby, along with his niece, Jeanne M. Maurrasee and her husband, Flomar, and nephew, Thomas Morris.
Scott Faulkner '61 passed away in Colorado.