Summer 2020: July 20 - August 8
From Script to Screen and Everything in Between
Learn to write, direct, act, edit, produce, and present a short film in three weeks!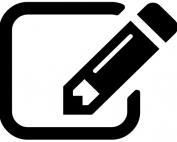 The opening week is dedicated to screenwriting. Students will learn all stages of the process including pitching and developing ideas, learning the basics of script formatting, and writing multiple drafts of the script. Excerpts from the produced scripts and films of high quality will be studied. By the end of the first week we will have at least one shooting script ready to go in production.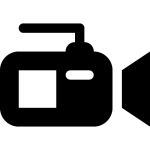 The 2nd week is dedicated to filming our projects. The process will begin with completing the essentials of pre-production including casting, assembling a crew, scouting and choosing locations, devising shot lists and storyboards, and scheduling the shoot. All students will also learn how to operate basic video, audio and lighting equipment and the fundamentals of directing actors. During the shoot every student will have a chance to work in at least one key production position including directing, producing, acting, camera operation, and sound recording.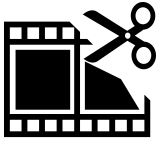 During the 3rd week we will edit our films. Students will learn the basics of video editing using Premiere Pro software, including picture/sound editing, creating titles, using effects, choosing music, and mixing sound. On the final Saturday students will present their work in the Walter Reed Jr. theater. The screening will include a small reception, and a presentation of the film, followed by a Q&A session with the film makers.
Films created during the 2017, 2018, & 2019 Summer Film School were selected for the New York Short Film Festival! Cast and crew of will receive official IMDB credits, and be invited to attend the premier!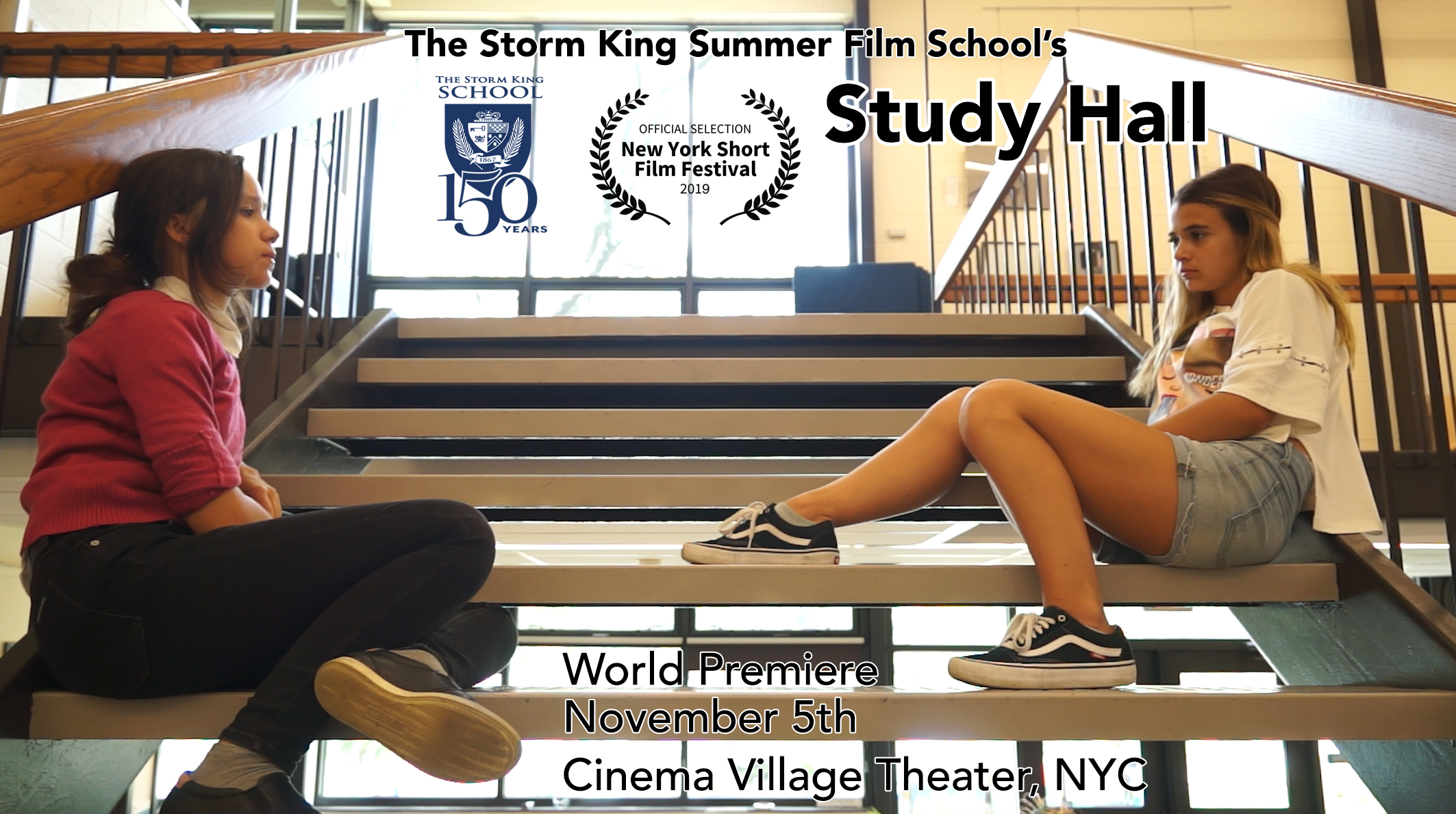 Learn the art of filmmaking at one of New York's top boarding schools
Summer Film School offers an intensive hands-on 3 week film making workshop for high school students. Working in teams, the students will go through all stages of making their own short films from pitching/writing/revising the scripts to pre-production (casting, assembling a crew, scheduling, location scouting, devising shot lists and storyboards, etc.) to filming, editing and mixing their projects.
Taught by the award-winning filmmaker Zhenya Kiperman, this experiential project based 3 week workshop will give you more practical film making skills than a full semester in a traditional classroom setting. The course concludes with a public screening of student work for the cast, crew, and their family and friends. The best films may also be submitted to international film festivals and featured on the Storm King School's web site and media channels.
Students have the option to board at Storm King School for the duration of the program, or commute daily. SKS Summer Film School is an intensive, hands on program, and as such is limited to 16 students.
Program Open to Boarding or Day Students Ages: 13 - 19
Zhenya Kiperman is an award-winning filmmaker, author, film professor, and the founder of Kiperfilms, a production company that makes fictional and documentary films of various genres.
Mr. Kiperman has taught at NYU, New School, Fordham, St. John's, Drexel, and Kutztown universities. In 2015 he joined the Storm King School where he serves as the Director of Film/Video Production.
Zhenya Kiperman
Program Director 
M.F.A. Film, Columbia University
B.A. Comparative Literature, Columbia University
Our scenic campus is located 55 miles north of New York City on the crest of majestic Storm King Mountain overlooking the Hudson River and surrounded by thousands of acres of protected forestland.
Classes take place in our modern, air-conditioned Digital Media Laboratory. Dormitory facilities are clean and comfortable. Healthy, delicious meals and snacks are served in the beautiful Henderson Dining Hall.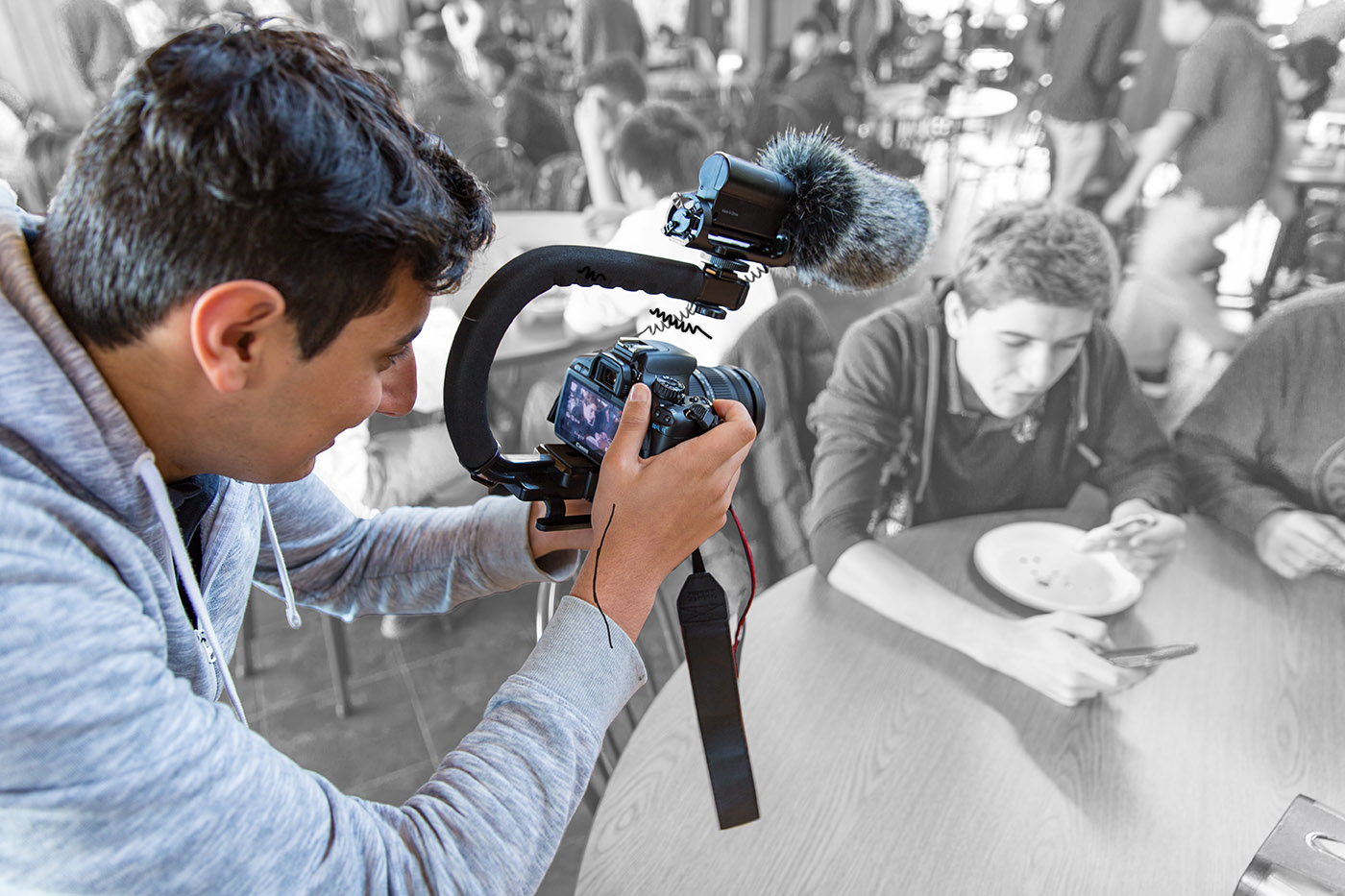 Sample Daily Schedule
Please note, the schedule is subject to change based on the the needs of the program, particularly shooting schedules. Parents of day students will always receive advance notice.
7:30 – 9:00         Breakfast

9:00 - 10:30        Class

10:30 – 11:00       Break

11:00 – 12:00       Class

12:00 – 1:30         Lunch/Break

1:30 – 3:00          Class

3:00 – 4:00         Break

4:00 – 6:00         Recreation/Sports/Fun

6:00 – 7:00         Dinner

7:00 – 10:00        Free Time/Occasional Evening Film Shoots

10:30                    Lights Out
When not working on the film, field trips to independent movie theaters, sound stages, and production houses will be arranged. Students will also have the opportunity to relax on campus with peers, attend local festivals and events, access exercise facilities, hike Black Rock Forest & Storm King State Park, and visit the world famous Storm King Art Center. 
Register by April 1st and receive 10% off the program price
Three Weeks
$2,000
Price with Boarding: $3,000
Materials & Instruction
Lunches
Breakfast & Dinner w/ Boarding
Campus Wide Wi-fi
Questions?
Please, let us answer any questions you may have about the Storm King Film School. We are looking forward to hearing from you.
Benjamin Harnick

Director of Summer Programs