Class Notes from On the Mountain Magazine 2020
Featured: Kathleen 'Kiki' Bostwick '79
"Kiki works at the Wildlife Care Association in Sacramento, CA. The Wildlife Care Association (WCA) is a nonprofit, independent, volunteer-based association permitted by the California Department of Fish and Game and the U.S. Fish and Wildlife Service to care for native wildlife. It rescues or rehabilitates more than six thousand wild animals each year, entirely supported by donations..."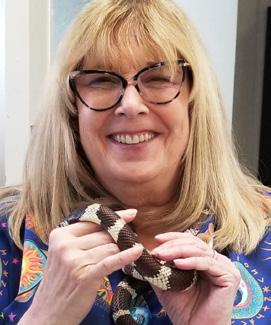 To read more about Kathleen and other class notes from the latest issue of On the Mountain Magazine, click the button below:
We Want to Hear From You!
Alumni, we want to hear from you and your classmates and friends want to hear from you! You are a valuable part of The Storm King School community and we want to know what you are up to. You are important to us, so please stay in touch. Please submit your class notes below.  If you have any questions please contact Director of Alumni Relations,  Lynn Crevling at lcrevling@sks.org - We look forward to hearing from you!