The Storm King School Alumni Association
The Storm King School Alumni Association is governed by an Alumni Council that oversees all Storm King Alumni engagement activities.  Everyone who has attended The Storm King School for at least one term is considered an alumnus/a of the School and a SKS Alumni Association member.  Currently, the alumni association consists of approximately 3,000 former students and graduates.
The Alumni Council, made up of 14 elected members representing each decade of SKS classes, governs the Storm King School Alumni Association.  The Alumni Council/Association President serves as an ex officio member of the SKS Board of Trustees.
Three times a year, the School invites the Storm King Alumni Council and all members of the SKS Alumni Association to campus to hear from the School's leadership and receive an in-depth look into the ongoing life of The Storm King School.  Working through committees, the Alumni Council focuses on projects that help strengthen alumni engagement and philanthropy including Alumni Awards, Career Night, Reunion Weekend, Senior Class Luncheons, and The Storm King Fund.
Alumni Council Charter Statement:
The Storm King School's Alumni Council is a volunteer body with representation from each decade of classes. The mission of the Council is to partner with the Office of Alumni and Development to build and perpetuate an alumni community of support for the school. The council meets three times per year (Fall, Winter, and Spring) and works through committees focused on alumni philanthropy and engagement.
To be considered for Alumni Council membership, please contact Lynn Crevling '72, Director of Alumni Relations at lcrevling@sks.org or at 845-458-7517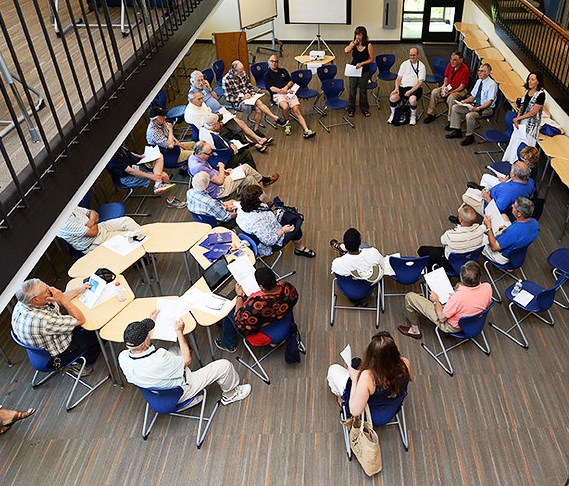 Volunteer Opportunities
There are plenty of opportunities to get involved and give back to The Storm King School. Each year, the School relies on volunteers to keep alumni connected with the School and help support for The Storm King Fund.
If you're interested in becoming a volunteer, please contact The Storm King Alumni Office at alumni@sks.org.