The Storm King School Alumni Association
The Storm King School Alumni Association is the governing body overseeing all Storm King Alumni activities. Everyone who has attended The Storm King School for at least one term is considered an alumnus/a of the School and an Alumni Association member.  Currently, the alumni association consists of approximately 3,000 former students and graduates.  An Alumni Council of three officers governs the Storm King Alumni Association with an Alumni Council of 14 elected members.  The Alumni Association President also serves as an SKS Trustee.
Three times a year, the School invites the Storm King Alumni Council and members of the Storm King Alumni Association to campus to hear from the School's leadership and receive an inside look into the ongoing life of The Storm King School.  Throughout the year, the Alumni Council is assigned specific committees to work on projects that help strengthen alumni connections and philanthropy including Alumni Awards, Career Night, Reunion Weekend, and The Storm King Fund.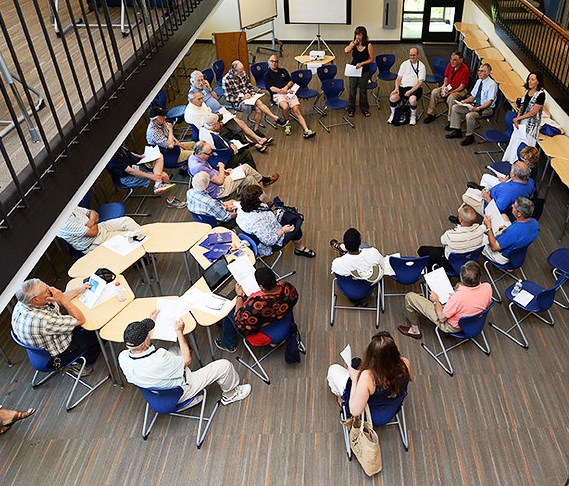 Join Us!
The newly formed Alumni Council will hold its second meeting from 10 AM - 1 PM on Sunday, February 11th.  The agenda will include voting on recommendations for the Margaret Clark Faculty Excellence Award and SKS Sports Hall of Fame inductees in 2018; an alumni survey; updates on the school, 150th reunion, and more.  Alumni Council meetings are open to all alumni.  Please contact Alumni Relations Director Lynn Crevling if you wish to attend.
Volunteer Opportunities
There are plenty of opportunities to get involved and give back to The Storm King School. Each year, the School relies on many volunteers to keep alumni connected with the School and help raise support for The Storm King Fund.
If you're interested in becoming a volunteer, please contact The Storm King Alumni Office at alumni@sks.org.