Required summer reading for all students & faculty:
17 Goals to Transform Our World
Review and explore The UN's Sustainable Development Goals
The Sustainable Development Goals are a call for action by all countries – poor, rich and middle-income – to promote prosperity while protecting the planet. They recognize that ending poverty must go hand-in-hand with strategies that build economic growth and address a range of social needs including education, health, social protection, and job opportunities, while tackling climate change and environmental protection.
Specifically, read and/or view the following reports and videos:
Required summer reading for students taking the following courses:
AP English, International Relations, & Macroeconomics
All students taking AP English must read the following two titles before the start of the 2019-2020 academic year (first day of classes Wednesday, September 4). Please contact Mr. Freeman with any questions you may have: jfreeman@sks.org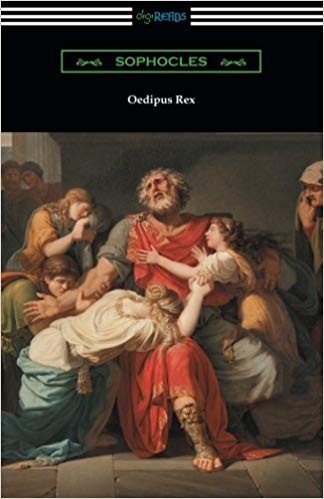 The second Theban play written by Sophocles, "Oedipus Rex," or "Oedipus the King," is the drama which chronologically begins the Oedipus cycle. After Laius, King of Thebes, learns from an oracle that he is doomed to perish by the hand of his own son, he binds the feet of his newborn child and orders his wife Jocasta to kill the infant. Unable to kill her own child, Jocasta entrusts a servant with the task instead, who takes the baby to a mountaintop to die of exposure. A passing shepherd rescues the baby and names it Oedipus, or "swollen feet", taking it with him to Corinth where it is raised by the childless King Polybus as if it were his own. When Oedipus hears a rumor that he is not the biological son of Polybus, he seeks the counsel of the Oracle of Delphi who relates to him the prophecy of patricide. Still believing that Polybus is his father he flees Corinth thus initiating a series of events that would fulfill that which the oracle has prophesied. "Oedipus Rex," along with its Theban counterparts, "Oedipus at Colonus," and "Antigone," established Sophocles as one of the most renowned dramatists of his era.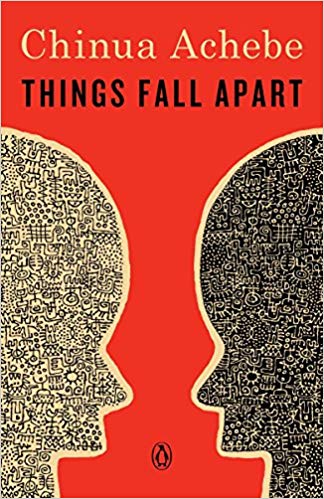 Things Fall Apart is the first of three novels in Chinua Achebe's critically acclaimed African Trilogy. It is a classic narrative about Africa's cataclysmic encounter with Europe as it establishes a colonial presence on the continent. Told through the fictional experiences of Okonkwo, a wealthy and fearless Igbo warrior of Umuofia in the late 1800s, Things Fall Apart explores one man's futile resistance to the devaluing of his Igbo traditions by British political andreligious forces and his despair as his community capitulates to the powerful new order.
With more than 20 million copies sold and translated into fifty-seven languages, Things Fall Apart provides one of the most illuminating and permanent monuments to African experience. Achebe does not only capture life in a pre-colonial African village, he conveys the tragedy of the loss of that world while broadening our understanding of our contemporary realities.
International Relations & Macroeconomics: 
All students taking International Relations and Macroeconomics must read the following two titles before the start of the 2019-2020 academic year (first day of classes Wednesday, September 4). Please contact Mr. Hauser with any questions you may have: mhauser@sks.org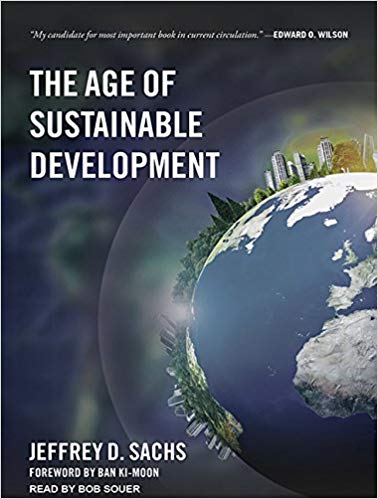 In class we will focus on the following sections of this book:
Chapter 1 Major Themes
Chapter 5 Extreme Poverty
Chapter 6 Environmental Challenges
Please contact Mr. Hauser with any questions you may have: mhauser@sks.org
Jeffrey D. Sachs has shown himself to be one of the world's most perceptive and original analysts of global development in his groundbreaking books, including The End of Poverty and Common Wealth: Economics for a Crowded Planet. Now, in this major new work he presents a compelling and practical framework for how global citizens can address the seemingly intractable worldwide problems of persistent extreme poverty, environmental degradation, and political-economic injustice. Sachs outlines the holistic way forward: sustainable development. This provocative work offers readers, students, activists, environmentalists, and policy makers the tools, metrics, and practical pathways they need to achieve sustainable development goals. Far more than a rhetorical exercise, this book is designed to inform, inspire, and spur action. Based on Sachs's fourteen years as Director of the Earth Institute at Columbia University and as Special Advisor to the United Nations Secretary-General on the Millennium Development Goals and Sustainable Development Goals, The Age of Sustainable Development is a landmark publication and a clarion call for all who care about our planet and global justice.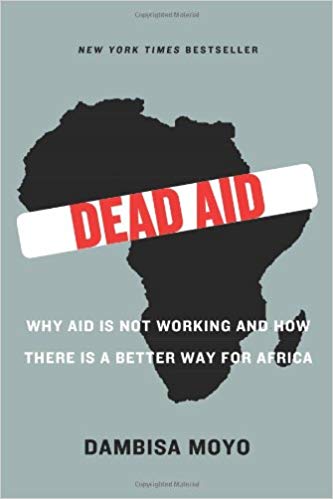 In class we will focus on the following sections of this book:
Introduction
Chapter 1 The Myth of Aid
Chapter 2 A Brief History of Aid 
Chapter 3 Aid Is Not Working 
Chapter 5 A Radical Rethink of the Aid-Dependency Model 
Chapter 10 Making Development Happen
Please contact Mr. Hauser with any questions you may have: mhauser@sks.org
A national bestseller, Dead Aid unflinchingly confronts one of the greatest myths of our time: that billions of dollars in aid sent from wealthy countries to developing African nations has helped to reduce poverty and increase growth. In fact, poverty levels continue to escalate and growth rates have steadily declined―and millions continue to suffer. Debunking the current model of international aid promoted by both Hollywood celebrities and policy makers, Dambisa Moyo offers a bold new road map for financing development of the world's poorest countries.
Much debated in the United States and the United Kingdom on publication, Dead Aid is an unsettling yet optimistic work, a powerful challenge to the assumptions and arguments that support a profoundly misguided development policy in Africa. And it is a clarion call to a new, more hopeful vision of how to address the desperate poverty that plagues millions.
Required summer reading for faculty
In addition to the all school assignment above, please read one of the following five titles: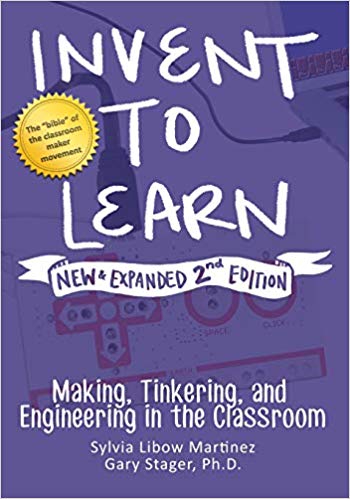 In light of our initiatives of the past several years toward more project based learning, and in anticipation of the STEAM spaces we will include in our New Academic Center, this book offers ideas. — Admin
Join the maker movement! There's a technological and creative revolution underway. Amazing new tools, materials and skills turn us all into makers. Using technology to make, repair or customize the things we need brings engineering, design and computer science to the masses. Fortunately for educators, this maker movement overlaps with the natural inclinations of children and the power of learning by doing. The active learner is at the center of the learning process, amplifying the best traditions of progressive education. This book helps educators bring the exciting opportunities of the maker movement to every classroom.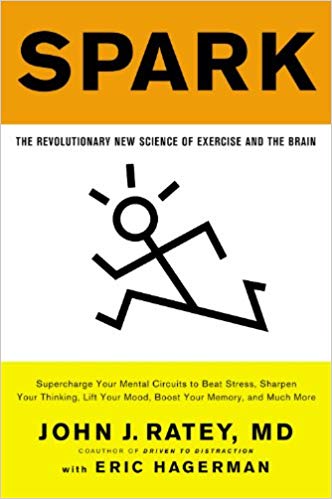 This work focuses on the relationship between aerobic exercise and the brain, and the importance of physical activity in keeping one's brain at peak condition. — Admin
In SPARK, John Ratey, MD embarks upon a fascinating journey through the mind-body connection, illustrating that exercise is truly our best defense against everything from depression to ADD to addiction to menopause to Alzheimer's. Filled with amazing case studies (such as the revolutionary fitness program in Naperville, Illinois, that has put the local school district of 19,000 kids first in the world of science test scores), SPARK is the first book to explore comprehensively the connection between exercise and the brain. It will change forever the way you think about your morning run.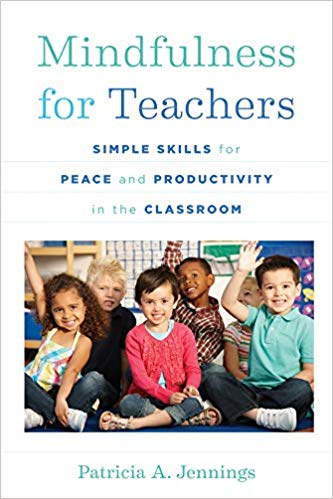 In keeping with the work this year by faculty and students on this topic. —Admin
Mindfulness for Teachers is based upon the author's extensive experience as a mindfulness practitioner, teacher, teacher educator and scientist. Drawing upon basic and applied research in the fields of neuroscience, psychology and education, the book offers valuable information about how mindfulness can help teachers manage the stressful demands of the classroom, cultivate an exceptional learning environment, and revitalize teaching and learning.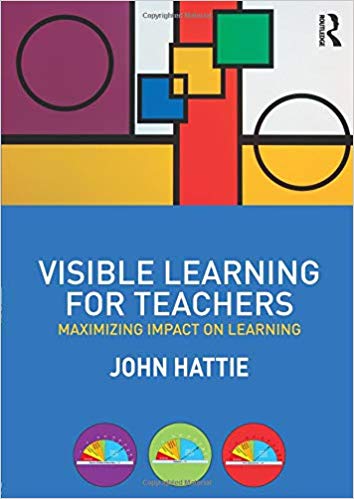 John Hattie is an Australian Professor for the Melbourne Education Research Institute.  The focus of the book is on helping teachers develop techniques to evaluate the impact of their lessons and overall teaching.  A second title co-authored by Hattie and Shirley Clarke, Visible Learning Feedbackis also available and useful for this specific aspect of visible learning. — Admin
In November 2008, John Hattie's ground-breaking book Visible Learning synthesised the results of more than fifteen years research involving millions of students and represented the biggest ever collection of evidence-based research into what actually works in schools to improve learning.
Visible Learning for Teachers takes the next step and brings those ground breaking concepts to a completely new audience. Written for students, pre-service and in-service teachers, it explains how to apply the principles of Visible Learning to any classroom anywhere in the world. The author offers concise and user-friendly summaries of the most successful interventions and offers practical step-by-step guidance to the successful implementation of visible learning and visible teaching in the classroom.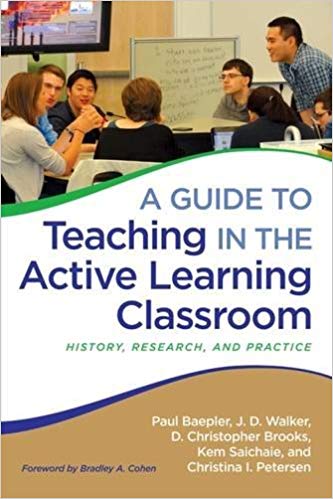 This is a book written for higher education teachers and classrooms.  It offers many ideas about group work, effective discussions and peer activities, creating good spaces for active teaching, and other related topics that can help us all motivate our classes. — Admin
While Active Learning Classrooms, or ALCs, offer rich new environments for learning, they present many new challenges to faculty because, among other things, they eliminate the room's central focal point and disrupt the conventional seating plan to which faculty and students have become accustomed.
The importance of learning how to use these classrooms well and to capitalize on their special features is paramount. The potential they represent can be realized only when they facilitate improved learning outcomes and engage students in the learning process in a manner different from traditional classrooms and lecture halls.